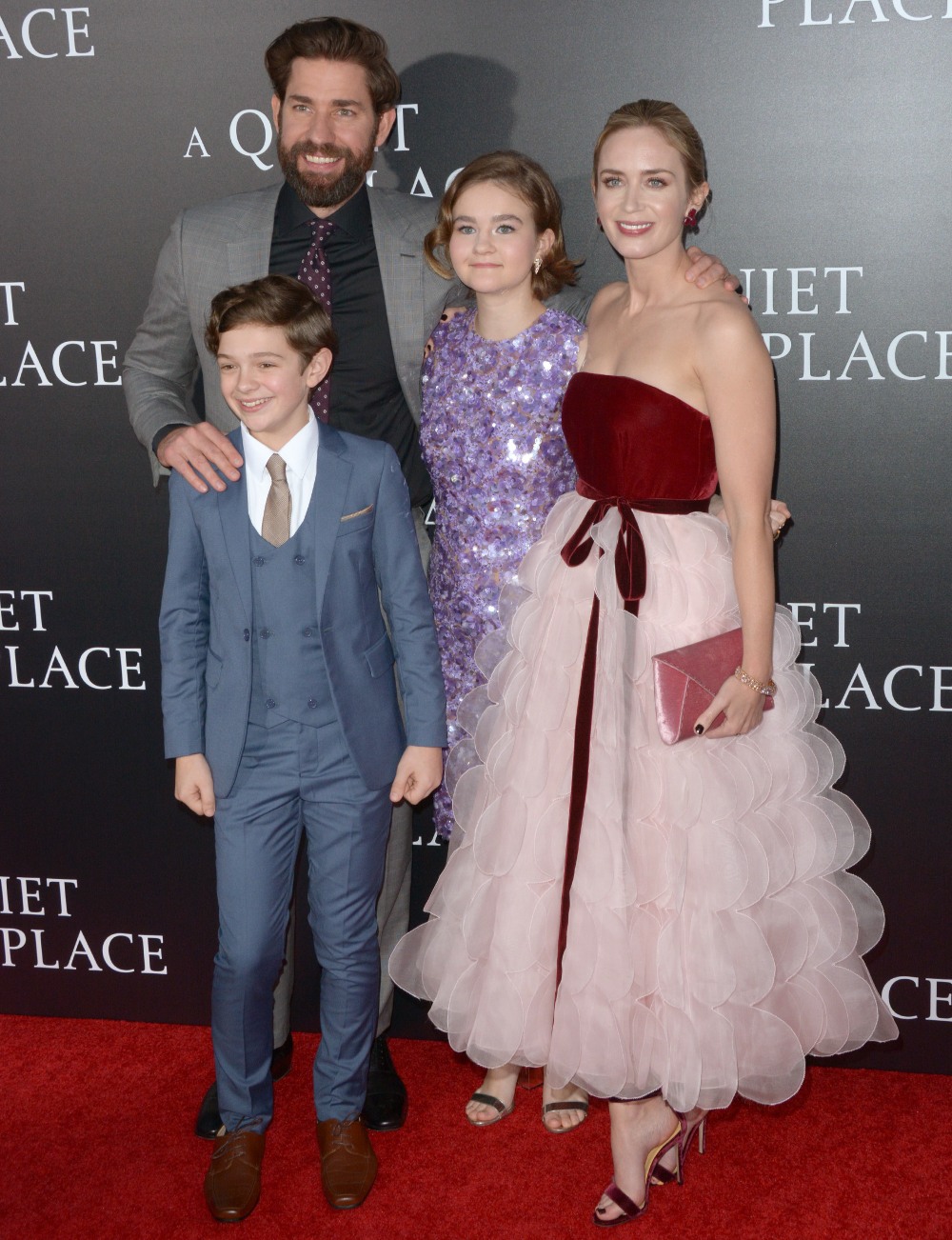 After Channing Tatum and Jenna Dewan's split, we need to form a prayer circle around Emily Blunt and John Krasinski. Please don't let them break up! For what it's worth, Emily doesn't have to deal with her husband becoming some huge mega-star (like Channing or Chris Pratt). Krasinski tried and it didn't really work out. So now he's directing. He directed himself and his wife in A Quiet Place, a horror film about monsters that attack when they hear noise. These are photos from last night's New York premiere.
Emily Blunt wore this princess-y Oscar de la Renta. I really don't like this at all? I wish the entire dress had been the maroon velvet and I wish I didn't even have to look at the pink chiffon skirt. Is it just me or do the two colors not complement each other at all?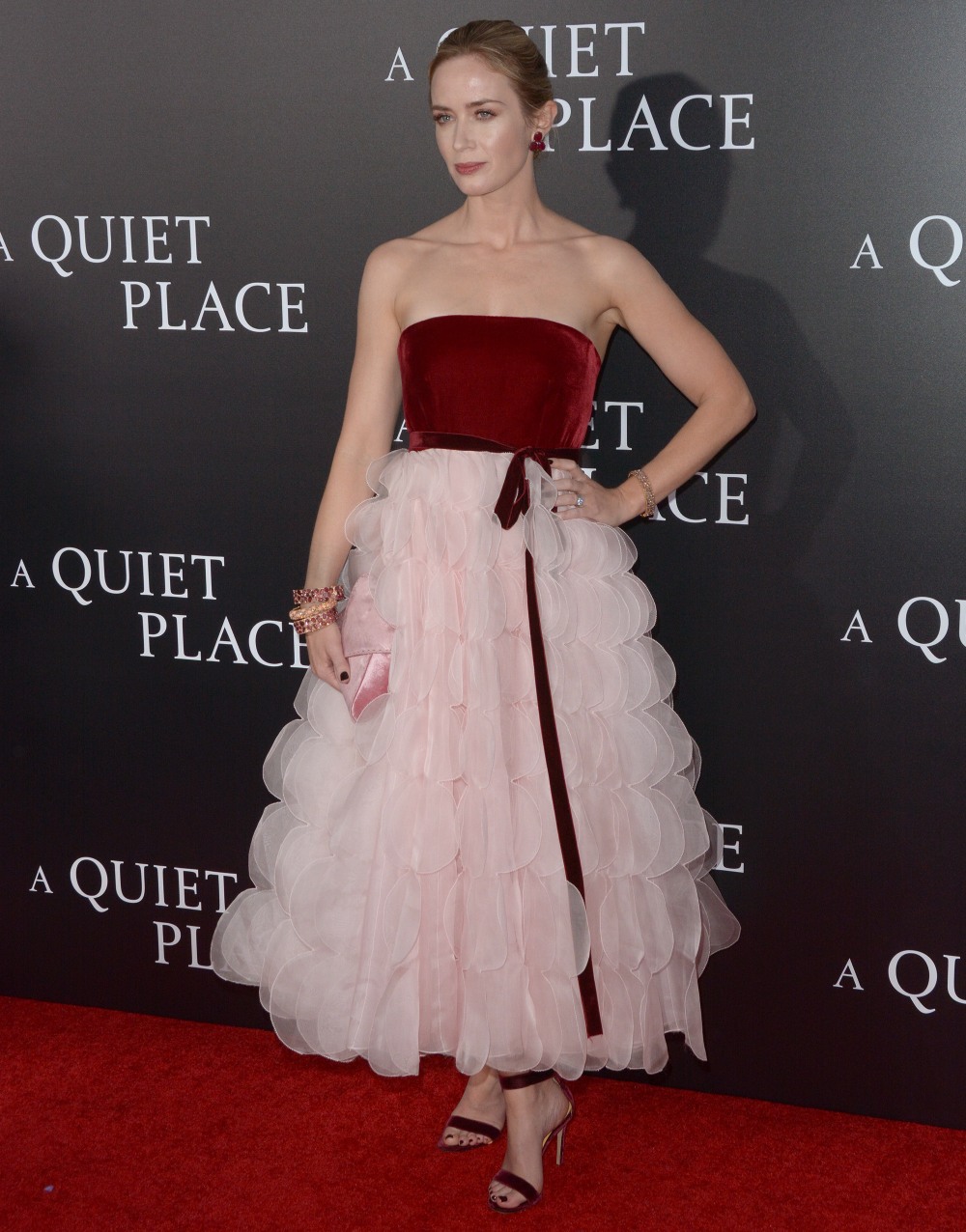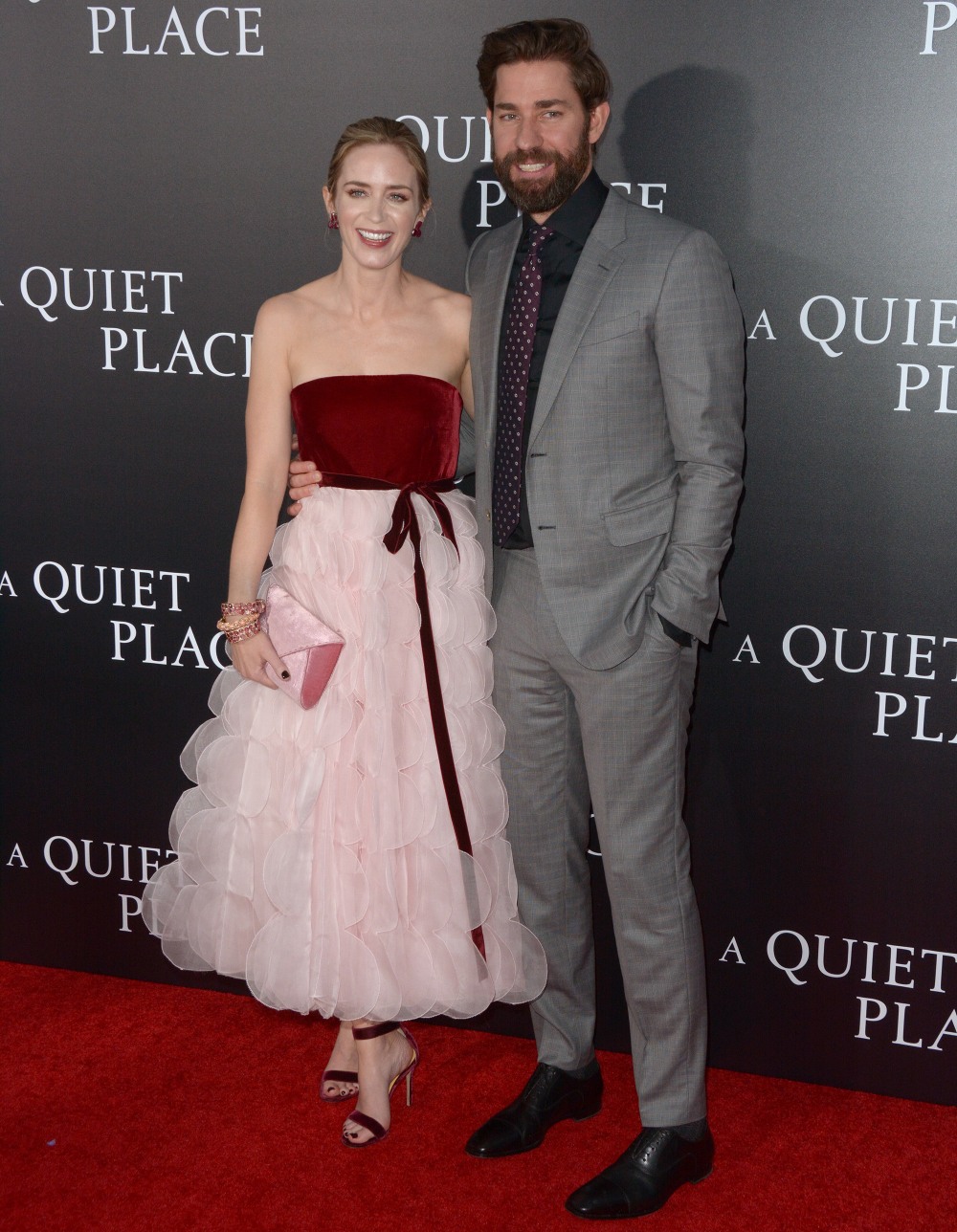 The premiere was also a "date night" for another couple facing some marriage-struggle rumors, Blake Lively and Ryan Reynolds. For what it's worth, I think Blake and Ryan are totally fine. They'll continue to be fine just as long as Blake never forces Ryan to pose for Taymerica photos ever again. Blake is wearing Chanel in these photos.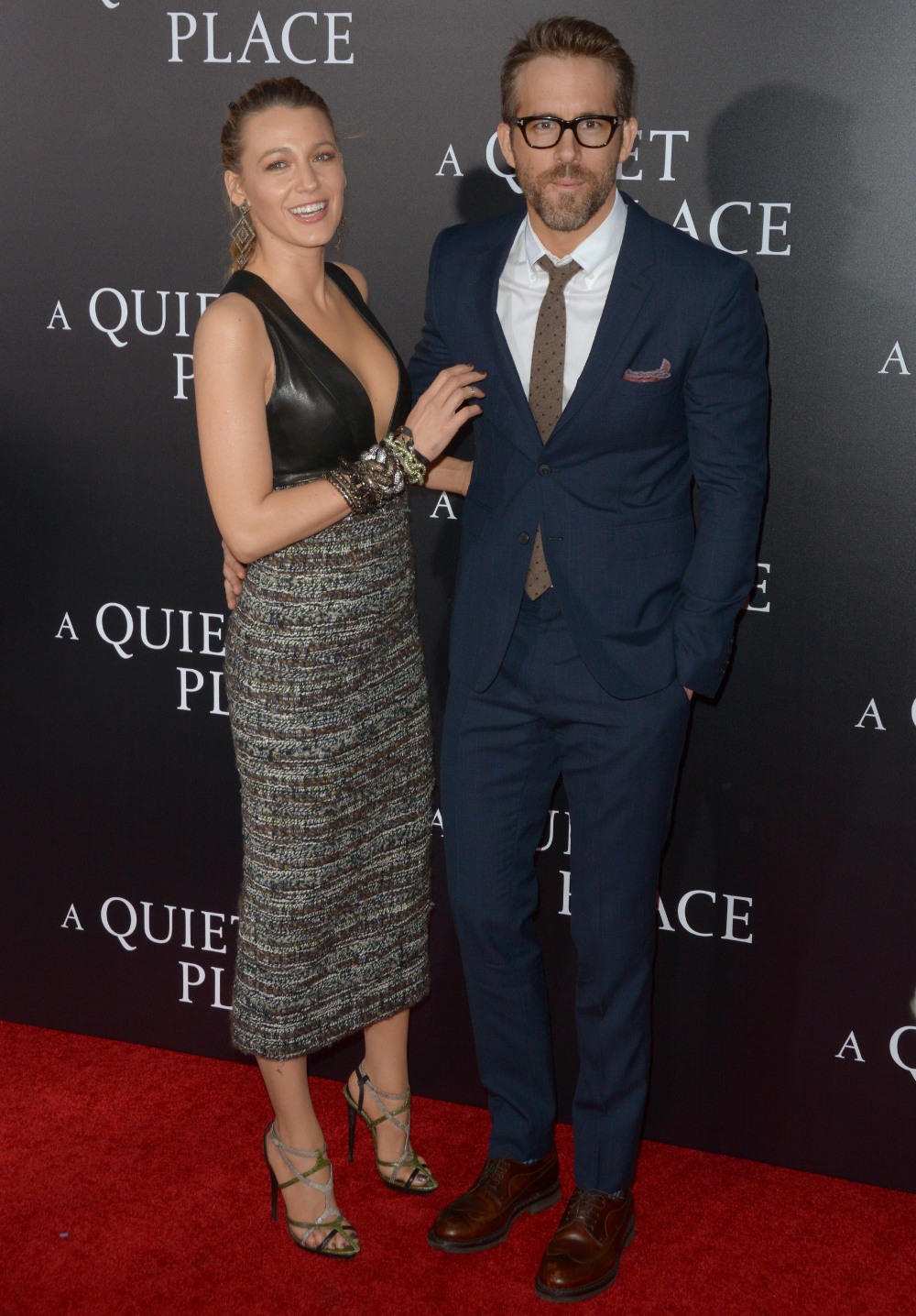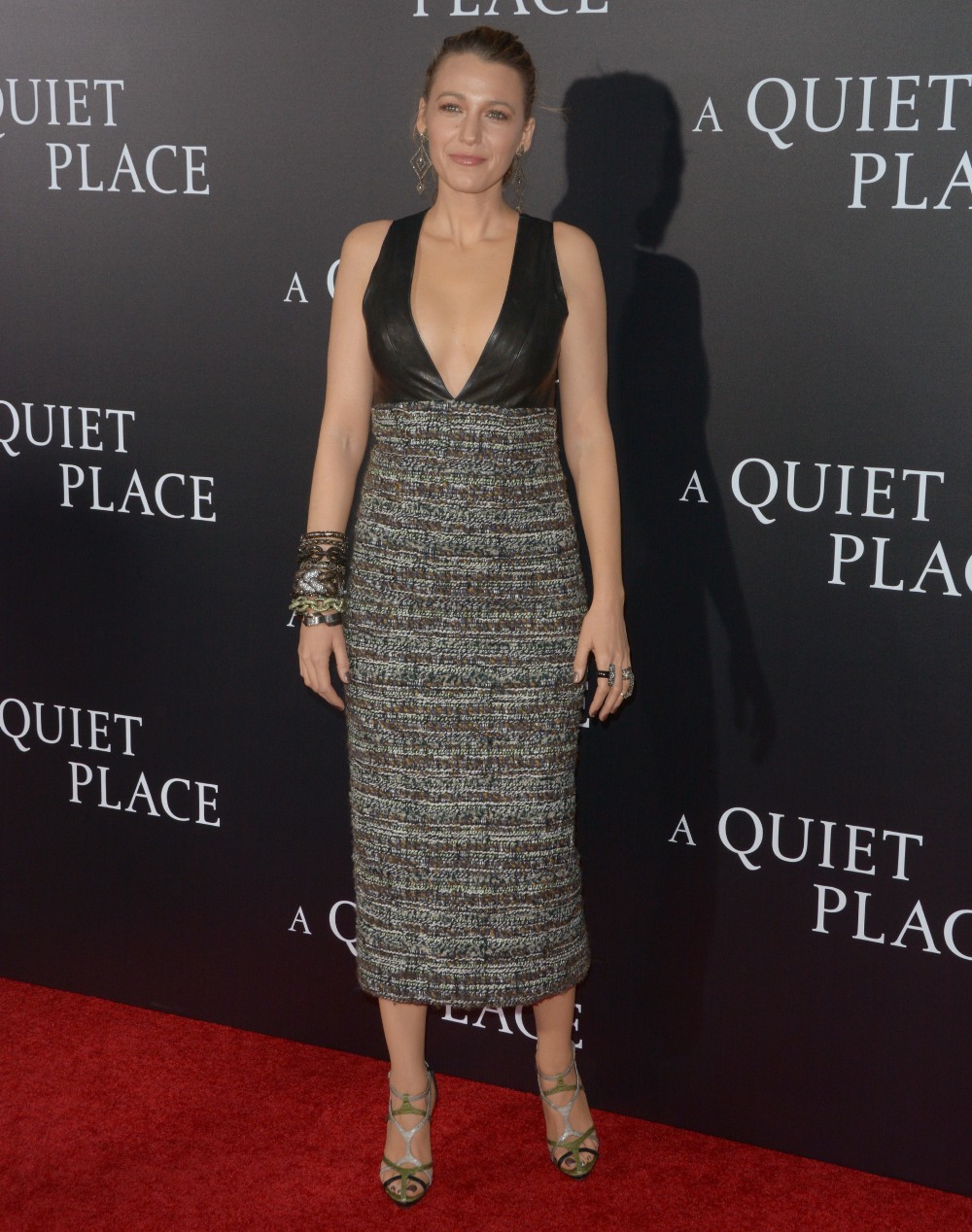 Photos courtesy of WENN.