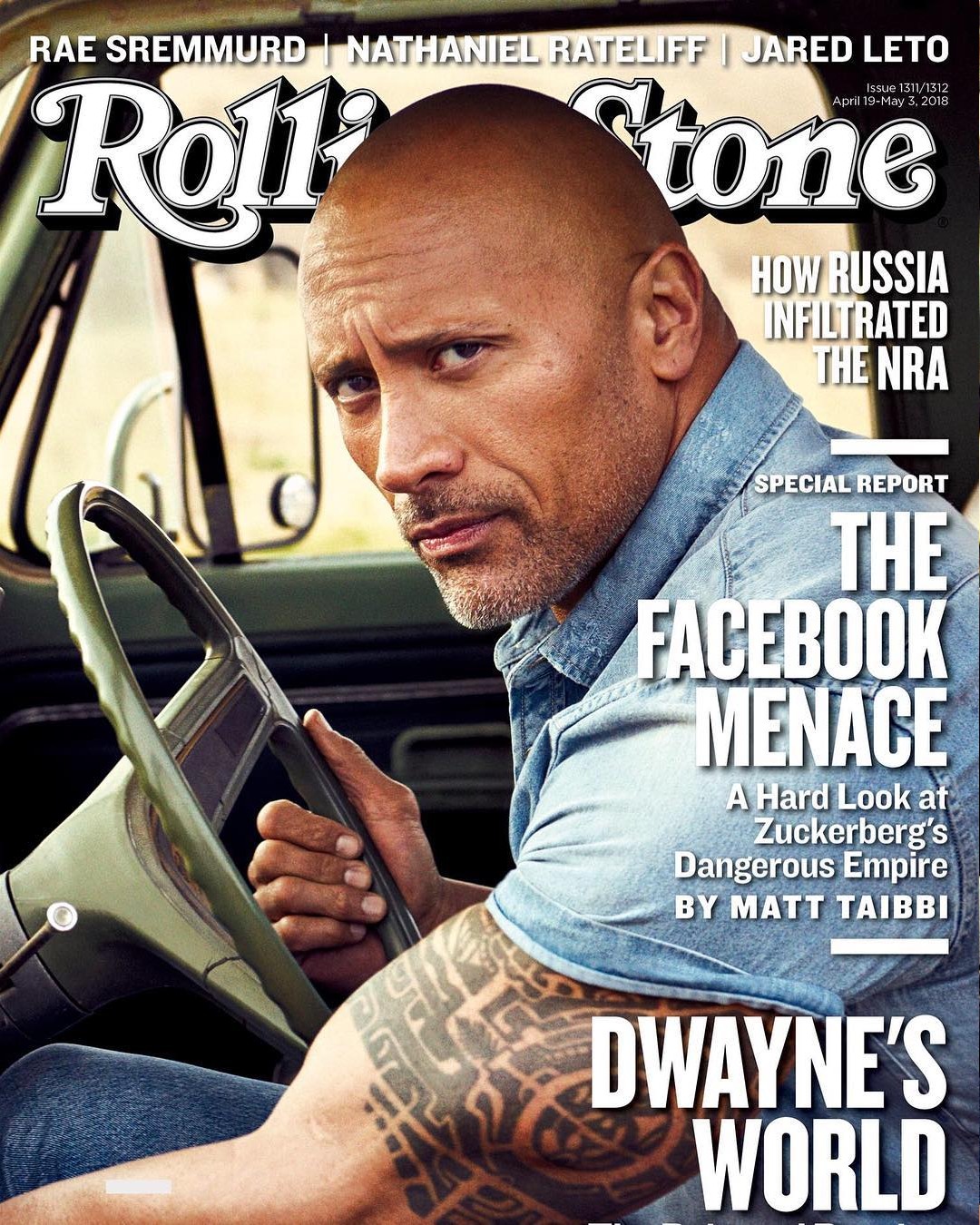 Hecate is going to be so mad at me for grabbing this!! I'm sorry, girl. In fairness, I ended up covering the situation being referenced by Dwayne "The Rock" Johnson in his Rolling Stone interview. The sh-t went down in 2016, just as The Rock was finishing up his filming on Fast & Furious 8. The Rock threw down a shady blind item about a "candy ass, chicken sh-t" male costar who was behaving unprofessionally. As it turned out, he was talking about Vin Diesel, and what followed was weeks of stories about how Vin Diesel is kind of an unprofessional douche and Boy Drama and all of that. The Rock talks about all of that in his new Rolling Stone interview and more – you can read the full piece here. Some highlights:
He's not going to play a "struggle" for an Oscar: "No one's going to see me play a borderline psychopath suffering from depression. I have friends I admire, Oscar winners, who approach our craft with the idea of 'Sometimes it comes out a little darker, and nobody will see it, but it's for me.' Great. But I have other things I can do for me. I'm gonna take care of you, the audience. You pay your hard-earned money – I don't need to bring my dark sh-t to you. Maybe a little – but if it's in there, we're gonna overcome it, and we're gonna overcome it together."

How he and Vin Diesel didn't have any scenes together: "That is correct. We were not in any scenes together."

The beef was a disagreement about professionalism. "Vin and I had a few discussions, including an important face-to-face in my trailer. And what I came to realize is that we have a fundamental difference in philosophies on how we approach moviemaking and collaborating. It took me some time, but I'm grateful for that clarity. Whether we work together again or not."

Whether he'll do the ninth Fast & Furious film: "I'm not quite sure. Right now I'm concentrating on making the spinoff as good as it can be" – Hobbs and Shaw, co-starring Jason Statham, due next year. "But I wish him all the best, and I harbor no ill will there, just because of the clarity we have." He considers this, then lets out a big, sly laugh. "Actually, you can erase that last part about 'no ill will.' We'll just keep it with the clarity."

His support of March For Our Lives: His daughter Simone goes to school just half an hour away [from Stoneman Douglas]. "She was absolutely terrified," he says. "A lot of her friends' friends died. It's heartbreaking. They're still going through it." I ask him what he thinks we should do. "You gotta do something, right? I don't think giving teachers guns is the answer, because then we're just bringing more guns into school. I don't know, man. I don't have the answers. But we've gotta keep our kids safe." I mention how moving it's been to see kids leading the way. "Incredibly moving," he says. "And powerful and emotional. But like with anything, we've gotta have people who will meet them in the middle. It's frustrating. We've gotta see better leadership."

On the NFL & kneeling during the anthem: Johnson (who says if he were in the league, he "would either have knelt or raised my fist in solidarity") says that what those protests were about – namely, African-Americans being killed by police – was misunderstood. "I felt like our president's responses were being dictated by the noise, and not the actual problem," he says. At their core, he adds, the protests were "a cry for help: 'As one human being to another, we're having this issue that's affecting our country and our little kids, and I need your help.' And I think when human beings are in jeopardy, and they ask for help, good-quality human beings, whether locally or at the highest level of office, they help."

He hates bullies like Donald Trump: If you mock a disabled person or assault a woman, "you're gone… You're done. I don't have friends like that, nor is it anywhere in our business." That kind of behavior, he says, "is why I didn't vote for him."

On presidential elections: Johnson says he voted for Obama twice, but he didn't vote in 2016. "At the time, I just felt like it was either vote for the [candidate] I thought would make a better president than the other, even though I would rather have someone else, or not vote at all. I wrestled back and forth with it. We were on the set of Jumanji in Hawaii, and it really was like calling on the gods. Give me the answer. Ultimately, it was [to not vote]." But it sounds like he may be having second thoughts. "The next elections, in 2020, I think I'll be a little bit more vocal in who I support," he says.
He talks more about the idea that he could or should run for president, and it basically sounds like he's honestly thought about it and considered it, but that he truly believes that after Trump, we need honest-to-God politicians and civil servants and legislators who take the job seriously and don't treat everything like a circus. Basically, that part of the conversation has convinced me that he'd make a better president than nearly everyone else. As for what he says about Vin… it's still shady. It's still interesting.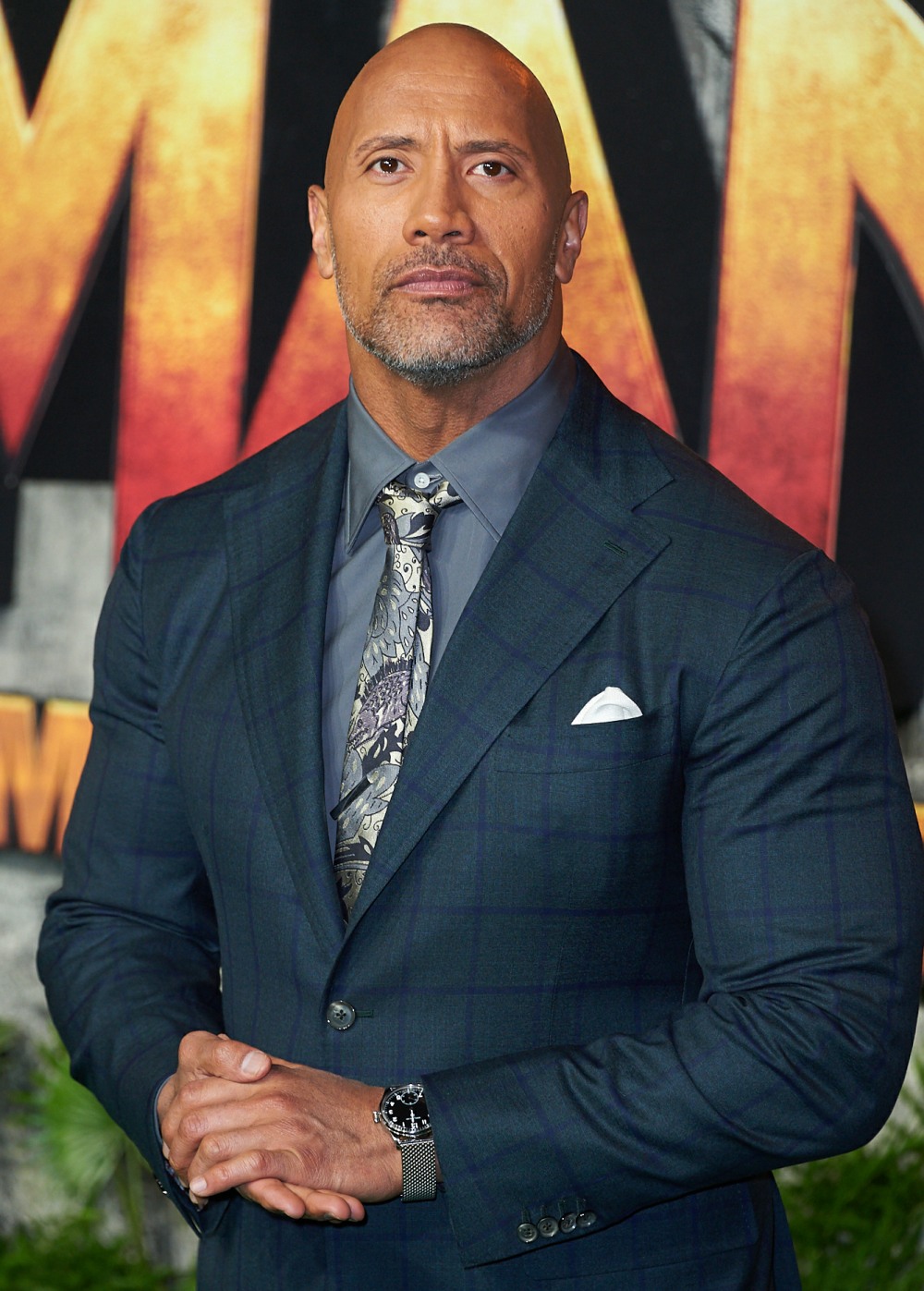 Cover courtesy of Rolling Stone, additional photos by WENN.