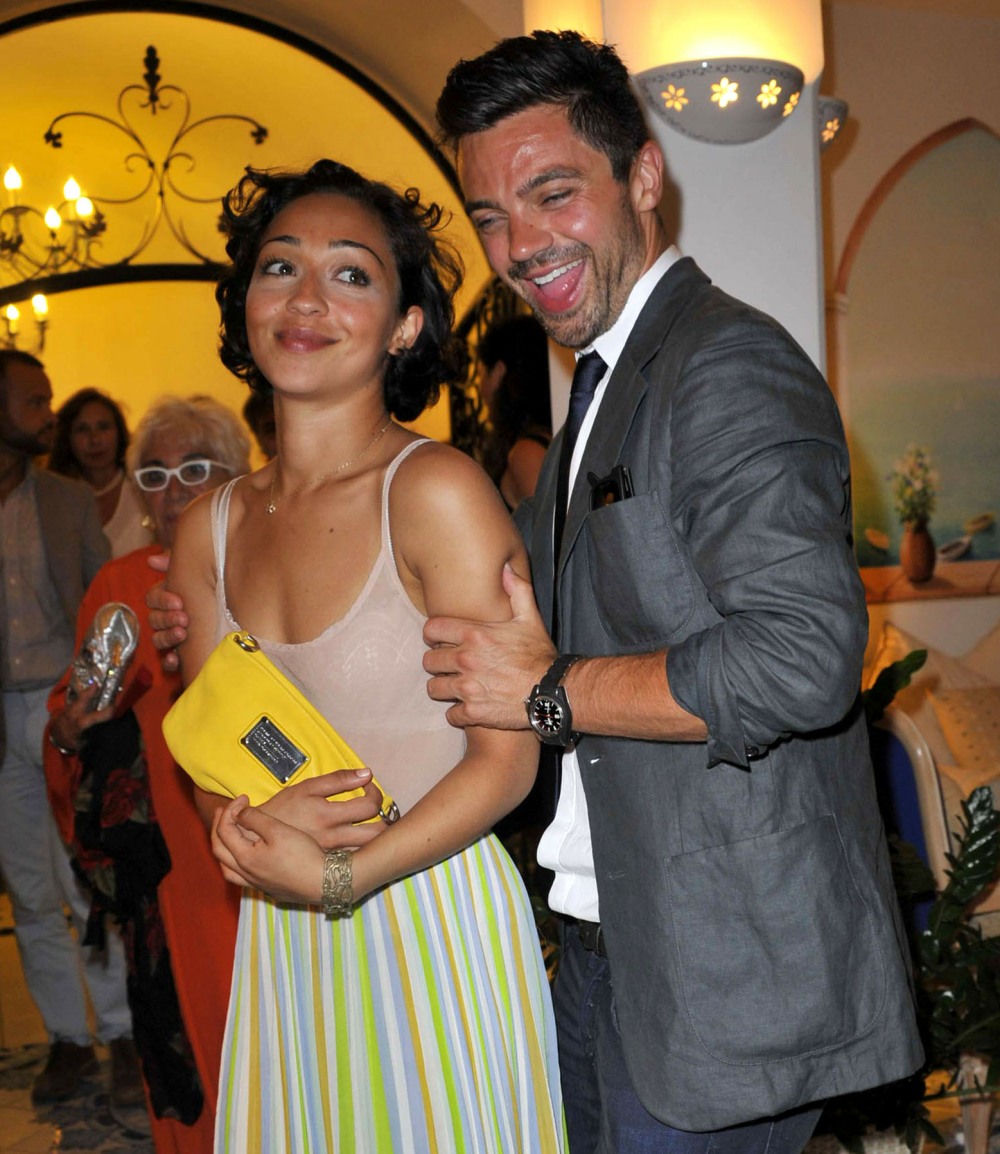 When Ruth Negga was doing the promotional tour and the awards circuit for Loving, I remember being disappointed that she didn't walk any big red carpets with her long-time boyfriend Dominic Cooper. I remember when Ruth and Dominic got together too, because it was the first time I heard her name: Dominic had been dating Amanda Seyfried, and then suddenly they were over and he was with Ruth almost immediately. That was eight years ago!! Ruth and Dominic were a cool, under-the-radar kind of celebrity couple though – there were occasionally photos of them at events or out to lunch, but for the most part, they really didn't promote themselves as a couple at all. And now they're over.
"Preacher" co-stars and off-screen couple Dominic Cooper and Ruth Negga have amicably parted ways, Page Six has exclusively learned, after eight years together. A source says that the perfect-looking pair remain friends.

They began dating in 2010, and have starred together numerous times — most recently in the AMC series "Preacher," as well as a UK National Theatre production of "Phèdre" in 2009, and the 2016 Universal video game adaptation "Warcraft." But pals say the off-screen romance ran its course and the two are moving on.

Dashing Cooper next stars in "Mamma Mia! Here We Go Again" — with another ex, Amanda Seyfried. Negga was nominated for a best actress Oscar in 2016 for "Loving." Their reps did not comment.
Looking back on it, I wonder if this was a long time coming, considering her reticence to have Dominic around during the 2017 awards season. Still, eight years is a long time together and it's more than possible that they just grew apart naturally and there's no huge drama about it. Also: now I sort of want to see Ruth end up with Joel Edgerton, just because they had so much chemistry in Loving, and in real life as they promoted the movie. I know that's dumb, but I f–king love Joel Edgerton and I would love them together.
Photos courtesy of WENN, Getty.