Well, it looks like Adam Rippon won't be sitting at Sally Field's holiday table, at least just yet. The 28-year-old figure skater, who won many a heart after his medal-winning performance at the Winter Olympics, has found love. And, like many people in the public eye, he announced the union on social media.
Adam said last month that he "fully embraced" singledom, but confessed "I've tried Tinder and Grindr and everything. I'm only human". Earlier this week he posted a photo to Instagram with his new beau, Jussi-Pekka Kajaala. The shirtless photo was taken after a hike in Los Angeles' Runyon Canyon. Adam added the witty caption, "Good boys Finnish first," along with the flag emoji for Jussi's home country of Finland. In the comments, he confirmed that they were an item.
Jussi also posted a photo from the hike to his Instagram. In an image showing him snuggled up with Adam on a bench, taking in the view, he wrote, "From Los Angeles with love."
It appears that Adam's visits to Tinder paid off, because that's where he met Jussi. A friend told PEOPLE that Adam and Jussi had "been talking for the past seven months" and then "started to hang out a little bit more, because [they] were both really busy." Adam is promoting his participation in the upcoming Stars on Ice tour, which kicks off on April 6. Adam told US that "We're going to 22 cities all across the U.S. and it's going to be such a great tour. We have the 2018 Olympic team and we also have 2014 Olympic champions Meryl Davis and Charlie White. We have Olympic medalist and world medalist and three-time national champion Ashley Wagner."
The Stars on Ice tour runs through May, but Adam may be leaving to hit the dance floor. It has been reported that Admaon will be competing on the next, all-athlete season of Dancing with the Stars, along with the notorious Tonya Harding and Olympic snowboarder Jamie Anderson. Back in March, when asked about the possibility of being on the show, Adam told US, "If the opportunity came about I think it would be fun." He also said if he could pick his partner, it would have to be "Somebody who can keep up with my quick whips whoever that woman may be." The full cast of Dancing with the Stars: Athletes will be announced on Good Morning America on Friday, April 13.
I'm happy for Adam, and Jussi is certainly easy on the eyes. I'm still holding out hope for Sam Greisman. You never know. And, as much as I'm not big on DTWS, this all-athlete version could prove to be the best one ever. For the most part, the contestants who have come from sports have turned in some of the strongest performances. Could be interesting.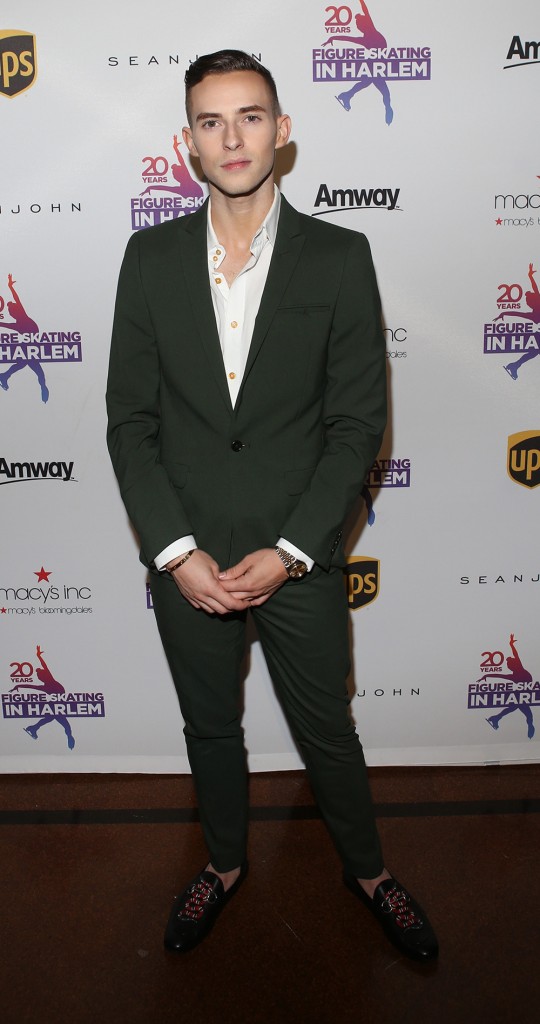 Photos: WENN.com, Getty Images, Instagram