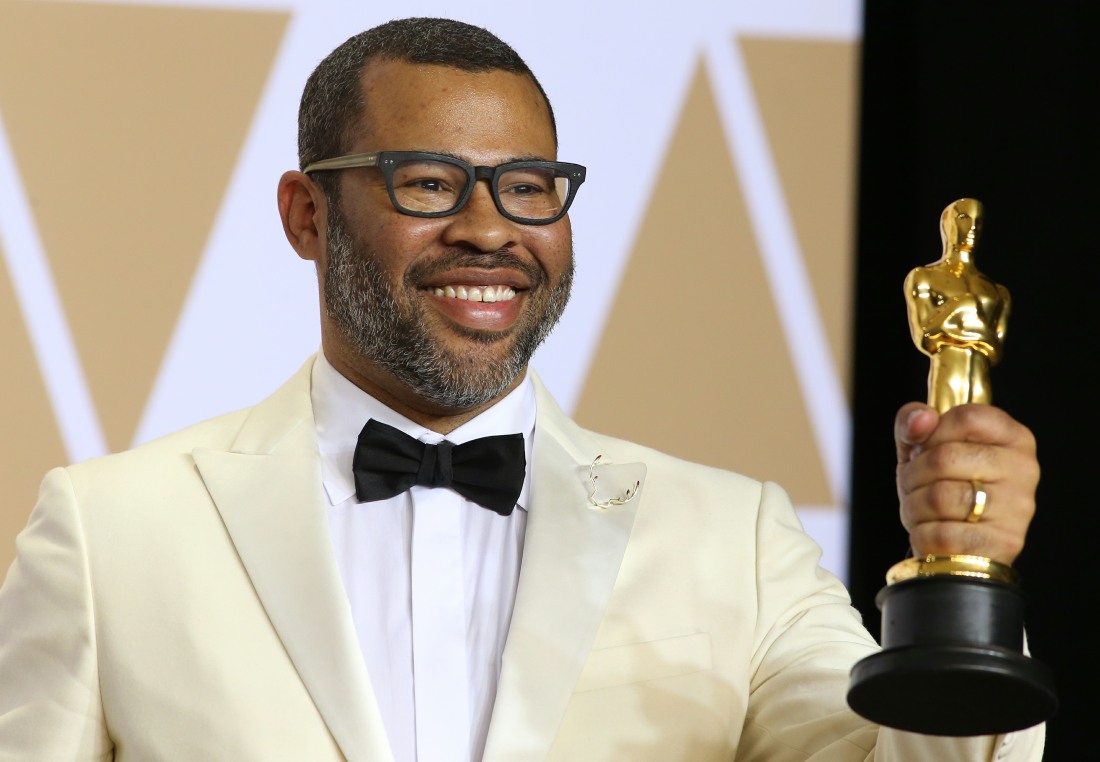 I lost track of how many deals Jordan Peele made in the wake of Get Out's success. Get Out ended up making over $250 million worldwide and Peele won an Oscar for Best Original Screenplay. Various studios were like "hey if Jordan wants to make 20 woke horror-comedies with us, we'll pull up the money truck to his house right now!" Basically, Jordan gets to do whatever he wants right now. Hollywood is prepared to write him a blank check for anything. So this is what he's decided to do as his first post-Oscar move: a woke docuseries for Amazon about Lorena Bobbitt. YES.
Jordan Peele's Monkeypaw shingle is spearheading a Lorena Bobbitt docuseries for Amazon. The four-part project, with Bobbitt's full participation, will tackle the infamous 1993 incident and ensuing media frenzy that made the Virginia woman famous. (Bobbitt, in an act of retribution for alleged domestic violence, severed then-husband John Wayne Bobbitt's penis with a kitchen knife and threw it into a field.)

"When we hear the name 'Bobbitt,' we think of one of the most sensational incidents to ever be catapulted into a full-blown media spectacle," said Peele. "With this project, Lorena has a platform to tell her truth as well as engage in a critical conversation about gender dynamics, abuse and her demand for justice. This is Lorena's story, and we're honored to help her tell it."

The project, simply titled Lorena, is described as a fresh perspective on the event and its role in creating the 24-hour news cycle — preceding the O.J. Simpson trial by just a year. Joshua Rofe is directing.

"Jordan has proven himself as a captivating voice of social critique, and we are excited to work with him on this project," said Amazon originals head of unscripted Heather Schuster. "Lorena reframes Lorena Bobbitt's story around issues of sexism and domestic abuse and offers Prime members an exclusive new view into how America got her story wrong and maybe continues to get it wrong."

Lorena is executive produced by Peele and Win Rosenfeld for Monkeypaw, Rofe and Steven J. Berger for Number 19 and Jenna Santoianni and Tom Lesinski for Sonar Entertainment.
Considering all of the ink spilled over the anniversary of the OJ Simpson case, why not spend some time reassessing the Lorena Bobbitt case? It was a case that involved domestic violence and rape, and Lorena was likely suffering from the effects of long-term trauma and abuse. But I remember the jokes, and I remember the especially amazing detail – which was so odd to me, considering I was a child when this happened – that after Lorena cut off her husband's penis, she carried it away, got in her car, started driving, and then threw it into a field. We could create a docuseries about JUST the car ride, quite honestly. Anyway, props to Jordan for choosing this as his latest chapter.
Photos courtesy of Getty, WENN.