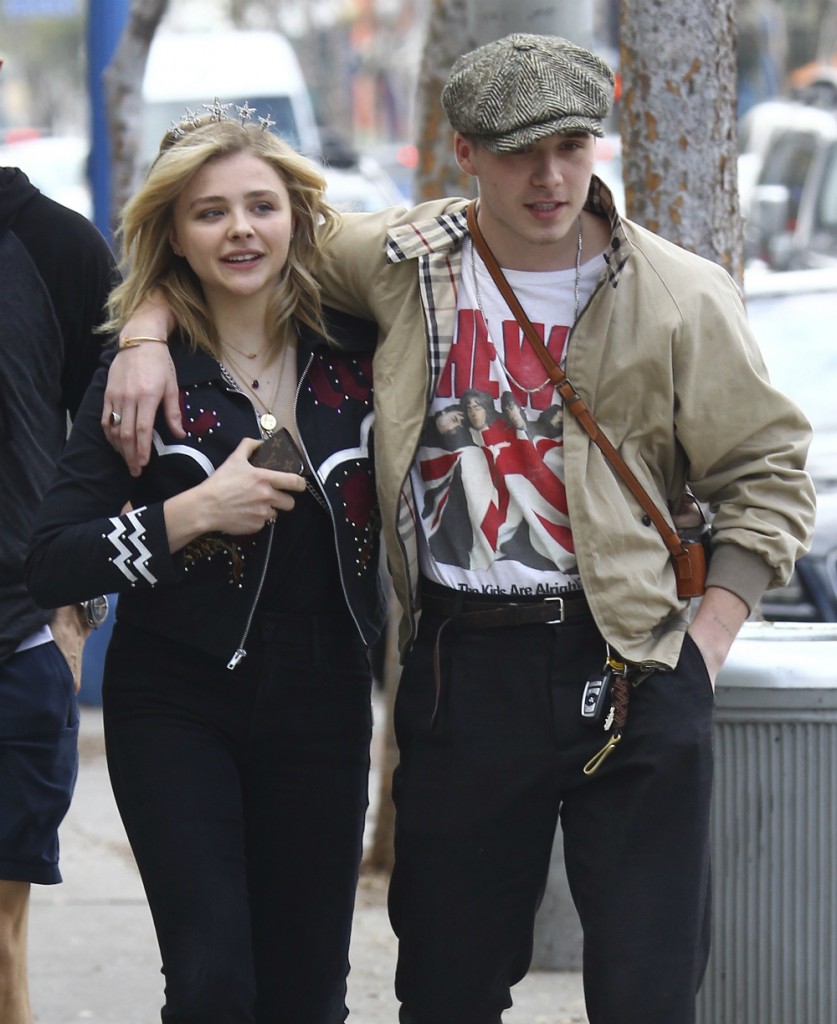 Did Brooklyn Beckham get caught cheating on his on again/off again girlfriend Chloe Grace Moretz with a Playboy model? According to Chloe's Instagram Story, maybe. Last week Brooklyn was photographed kissing a pretty 20-year-old brunette Canadian named Lexi Wood. The first reports assumed that Brooklyn and Chloe broke up and he moved on. But then Chloe posted a screencap of Cardi B's Be Careful, which is the 2018 anthem for those who've been cheated on.
Actress Chloë Grace Moretz and rapper Cardi B may seem to have nothing in common ― except cheating allegations surrounding their one-time boyfriends.

"Kick Ass" actress Moretz shared a screenshot of Cardi's "Be Careful" about an unfaithful partner on Sunday night, hailing her as "the queen." The song is on the new "Invasion of Privacy" album by the Bronx rapper, who announced over the weekend she's pregnant.

The day before Moretz's post, on-again, off-again boyfriend Brooklyn Beckham was spotted kissing Playboy model Lexi Wood at a West Hollywood tattoo parlor. It didn't take long for fans to do the math.

"You deserve better, girl. Trust me, he will regret in the future," one fan commented on Moretz's Instagram. "YOU ARE BETTER WITHOUT HIM."

"Y'all literally don't know how, why or when they ended their relationship and whether or not she fell out of love before he did," another added. "He has every right to kiss anyone (given the consent) even if it's within a minute they broke up."
Watching Brooklyn Beckham and Chloe Grace Moretz duke this out on social media will be like watching the Snuggle Bear and Paddington going toe-to-toe – it's unfortunate but look how cute they are!
If Brooklyn stepped out on Chloe he's a dog. As the astute Brooklyn defender in the HuffPo article pointed out, we don't know what went down or exactly when it happened. The last time we heard, Chloe was wishing Brooklyn a Happy Birthday in March by saying she loved him. That post, by the way, has not been deleted yet (you should check out the recent comments). They've not been seen together in quite some time, so they may have been broken up for a while. That doesn't mean the reason they split wasn't because he was cheating, though. So I have a question: when he dropped out of school deferred his placement at Parsons School of Design, was it to juggle his internship offers or to juggle his social life?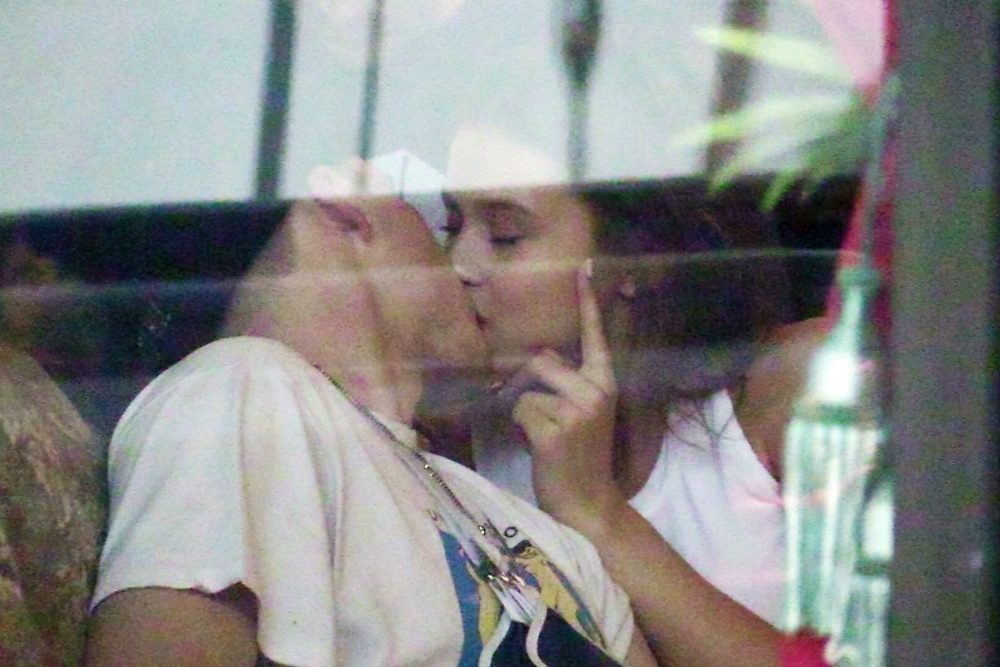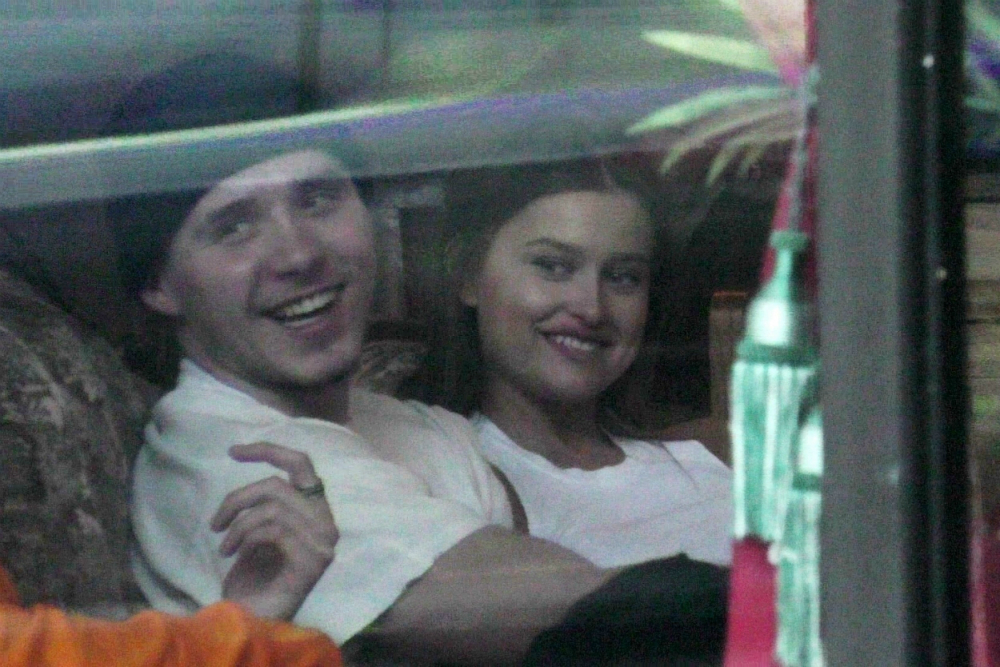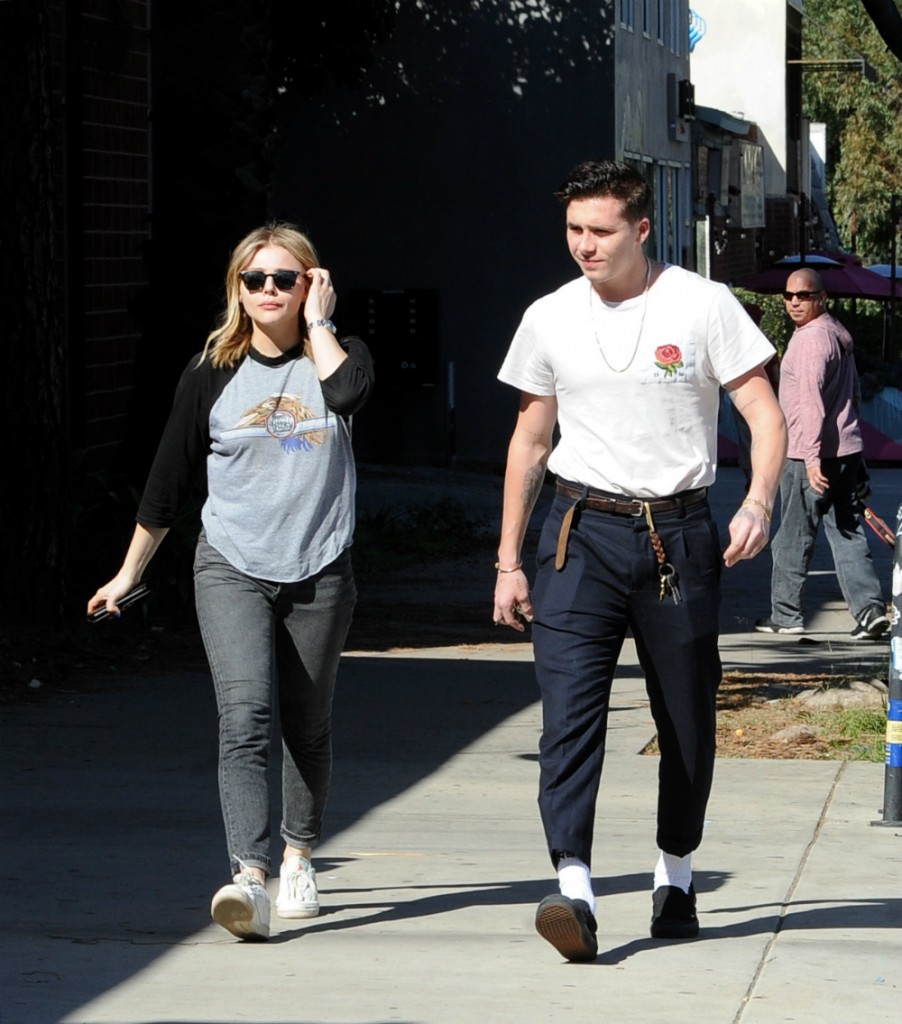 Photo credit: WENN Photos and Backgrid