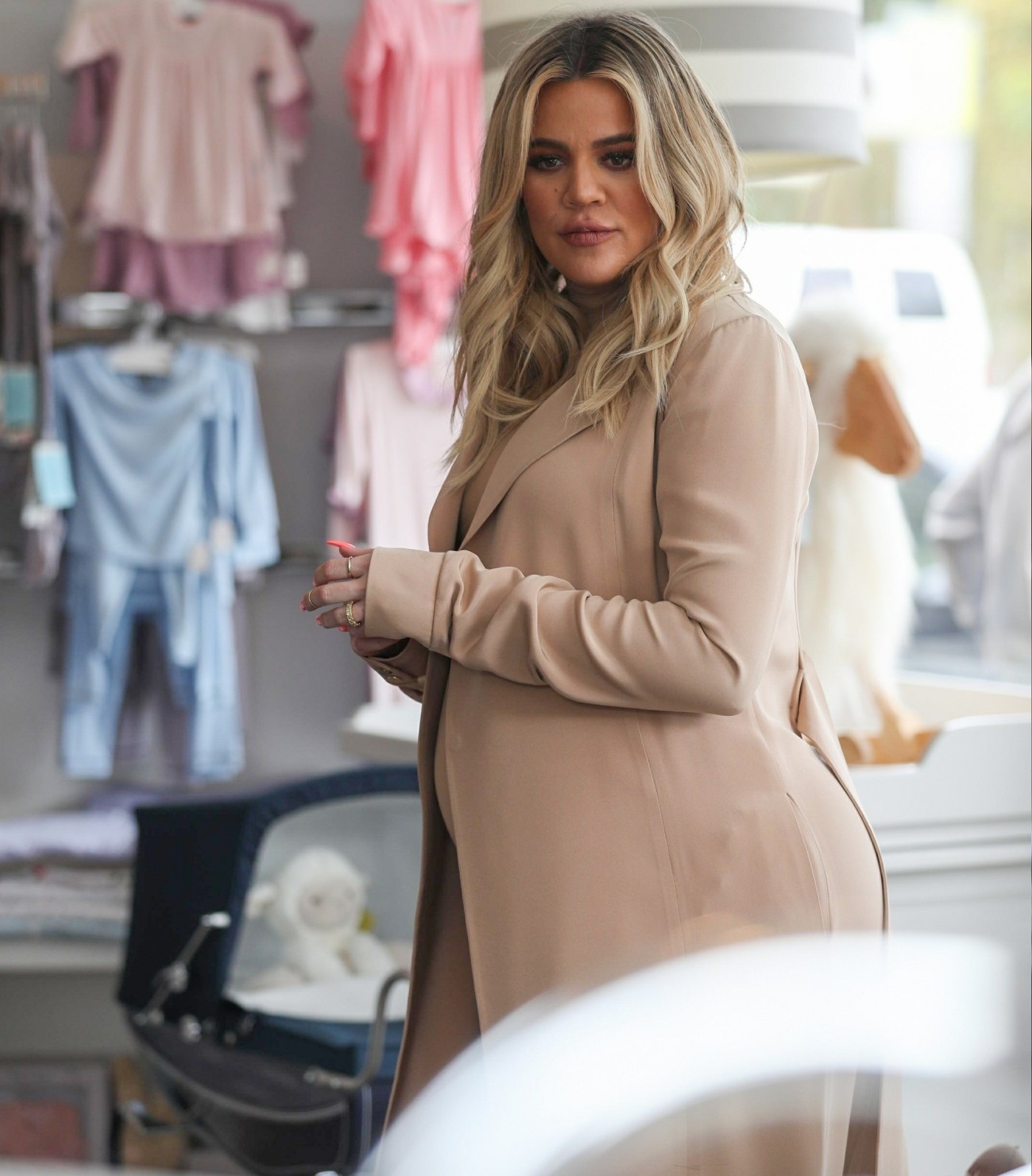 We still don't have a name for Baby Kardashian-Thompson. To be fair, Khloe Kardashian has other sh-t on her mind right now. Apparently, she's just super-focused on the baby. An insider told People Mag that Khloe "is so happy to be a mom. Her daughter is very cute with lots of black hair." Kris Jenner is still in Ohio, and Tristan's family is in town too, which must be awkward as hell. Dueling grandmothers, and a baby-daddy who can't wait to step into the bathroom to sext one of his half-dozen side chicks. Speaking of Tristan's side chicks, apparently Khloe is still feeling like she can forgive and forget. Delusional mommy hormones.
In the wake of Tristan Thompson's cheating scandal, Khloé Kardashian is unsure if she'll stay in Ohio afterall or return to Los Angeles with her newborn baby girl.

"Khloé is doing great. She is overcome with love and joy," a Keeping Up with the Kardashians source tells PEOPLE about Kardashian, 33, who welcomed her daughter with Thompson, 27, on Thursday.

Despite Tristan's alleged infidelity, the source says that "everyone is so excited about the baby," including Kardashian family matriarch Kris Jenner, who is still in Ohio, and Thompson's family, who is also in town. Though the source says that "the situation from earlier this week has calmed down," the new mom is "still deciding" whether she'll remain in Cleveland as originally planned or return to Los Angeles, where her famous family lives.

"She is obviously not happy with Tristan, but she doesn't want to think about anything negative right now," the source says. "Her focus is solely on her baby girl."
My advice remains unchanged: I would have already moved into a hotel. I would have banned him from the delivery room and hospital. I would have had my family move my sh-t out of his house. I would have changed my phone number. But whatever, I now believe that Khloe is probably going to end up staying in Cleveland and staying with Tristan From Entertainment Tonight:
Looks like Khloe Kardashian and Tristan Thompson are staying together. A source close to Kardashian tells ET that the reality star is not planning to break up with her NBA player beau amid reports that he cheated on her with multiple women. In fact, the source says "it's not even on the table right now."

"They are both 100 percent committed to moving past this and focusing on the overwhelming joy they have in their life right now with their new daughter," the source shares. "Tristan knows he's got to step up now though and can't screw up. They're only looking forward, not backward," the source adds.

Kim and Kourtney flew back to Los Angeles on Thursday. "They have families and young kids to get back to. They were never planning on staying long even before the scandal," the source explains. "Plus, Khloe will be back in LA very soon."

While a source told ET that Kardashian has decided to return to LA as soon as her daughter is able to fly — "Right now, she realizes she needs her family around her and knows they are the people in her life that she will always love and trust," the source said — another source revealed that she isn't ready to give up the love and security she feels with Thompson.

"She loves him, and it looks like for the time being she isn't ending their relationship," the source continued. "She is in no shape to make that decision right now."
What do you think? She'll stay in Cleveland for a few weeks, then go back to LA and then make a big deal about how she and Tristan are "working on it" and then six months from now, another five side chicks will be revealed and we'll have to go through all of this again. I mean, it's not my life. But Khloe is the kind of woman I can't even be friends with at this point: I get so angry with the sh-tty decisions some women make about men and relationships. I take this too personally, I know. I also take Mindy Kaling's love life too personally, btw – I wish I could just shake the sh-t out of her and yell "MOVE ON FROM BJ NOVAK, FOR THE LOVE OF GOD."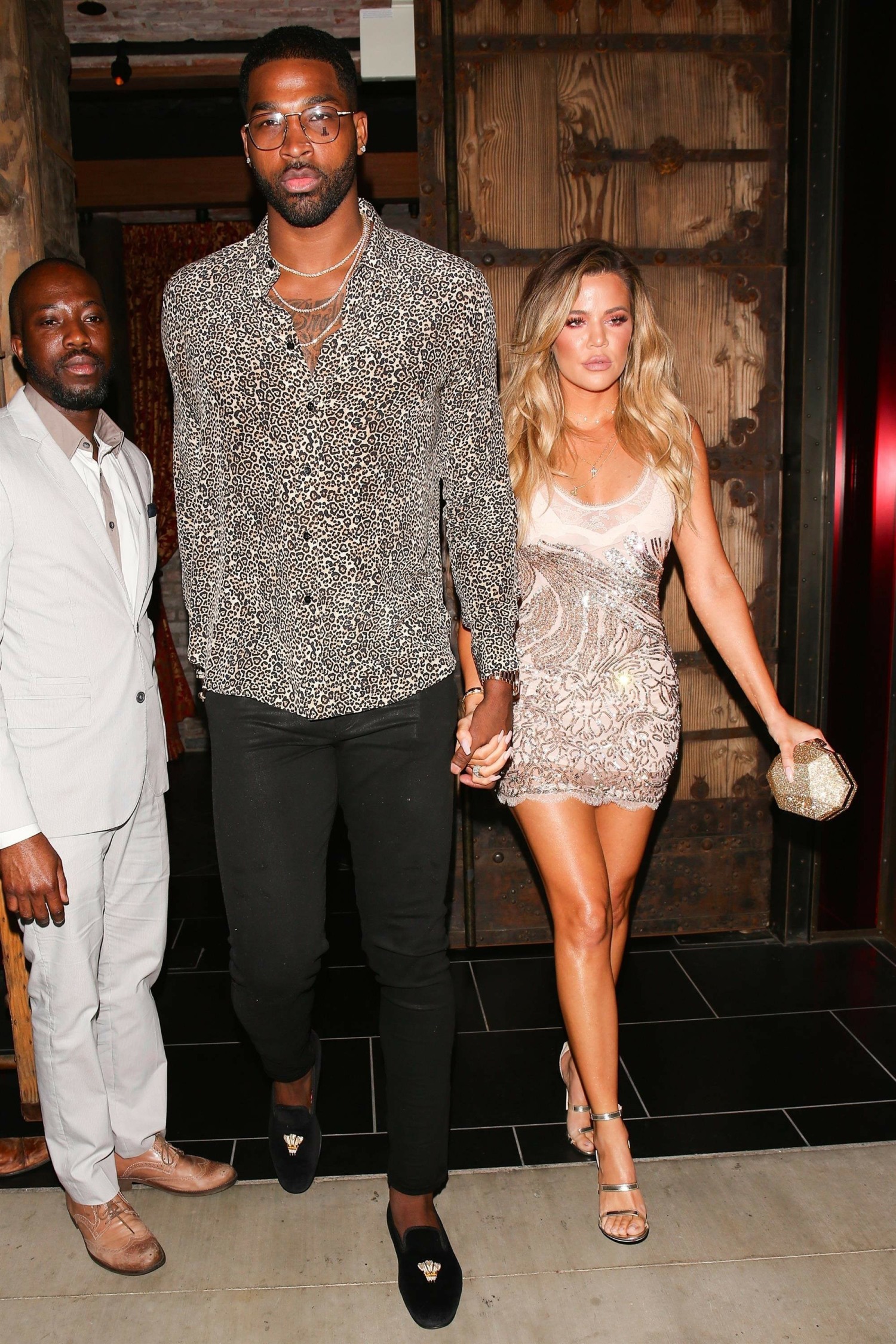 Photos courtesy of Backgrid.