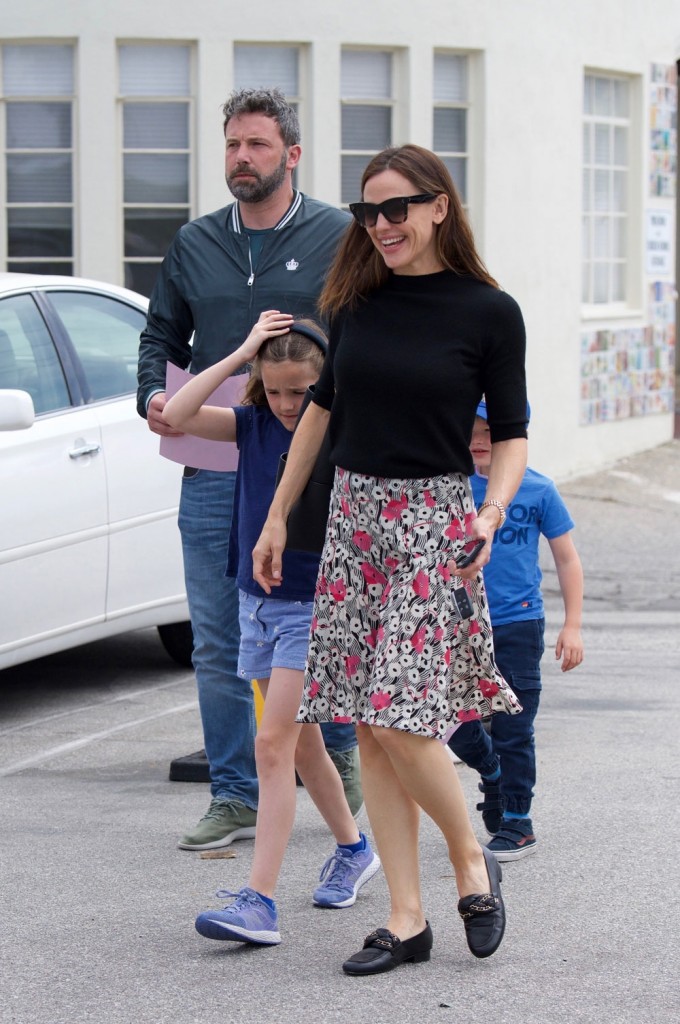 People Magazine ran a story Friday with an update on Ben Affleck and Jennifer Garner's divorce on the one year anniversary of their filing. Given how many quotes People has, I assume that the publicists are still pushing the same tired narrative. It's not like People remembered the date and pressed them for quotes. There are some minor updates in that we're hearing that the divorce is "progressing," but of course it's not finalized yet or there would be multiple stories about it. People has quotes about Ben and Jen's relationship (cordial) and about his relationship with Lindsay (they work hard to balance family, work and Ben's sidepieces). There are also updates about the house that Ben wants to buy which we heard about last week. Apparently the purchase is not finalized yet as we reported based on X17′s story. Here's the story from People. I cut out some quotes which sound familiar about their trip to Hawaii.
The divorce isn't yet finalized but is progressing, sources have said, as the two have been in mediation with leading L.A. divorce lawyer Laura Wasser to settle privately…

"They're doing well, and are both committed to providing a supportive environment for their kids," a source close to Affleck tells PEOPLE. "They continue to remain cordial to one another. There is a lot of love and respect there…"

When filming breaks allow, the actor, 45, visits the kids at home in Los Angeles. "He's found a really good routine," an insider said. "He's in a great place, enjoying his work on the new film and being able to fly back to spend time with the family during downtime."

"Ben is in a very committed relationship with Lindsey [sic] Shookus and they too work hard to balance time between work, friends and their families," says the source close to Affleck…

"As long as Ben keeps working on himself, Jen is happy," another insider said. "She will continue to support him because it benefits the kids."

The actor is looking to buy a home, listed for $19.2 million, near Garner in Los Angeles…

"Ben is looking to buy a family friendly house," a source previously told PEOPLE in October 2017. "Lindsay shared her opinions, but it was clear that they are not buying a house together."
Lindsay isn't buying a house with Ben because he's the one with all the money. I'm sure she's rich by a lot of people's standards, but not multi-millionaire rich. Also, read between the lines on that quote about Jen supporting Ben as long as he "keeps working on himself." That means as long as Ben stays sober, right? Also Ben is in a "very committed relationship" with Lindsay. As opposed to his relationship whe he was married, right?
Here are Ben and Jen with their kids at church on Sunday.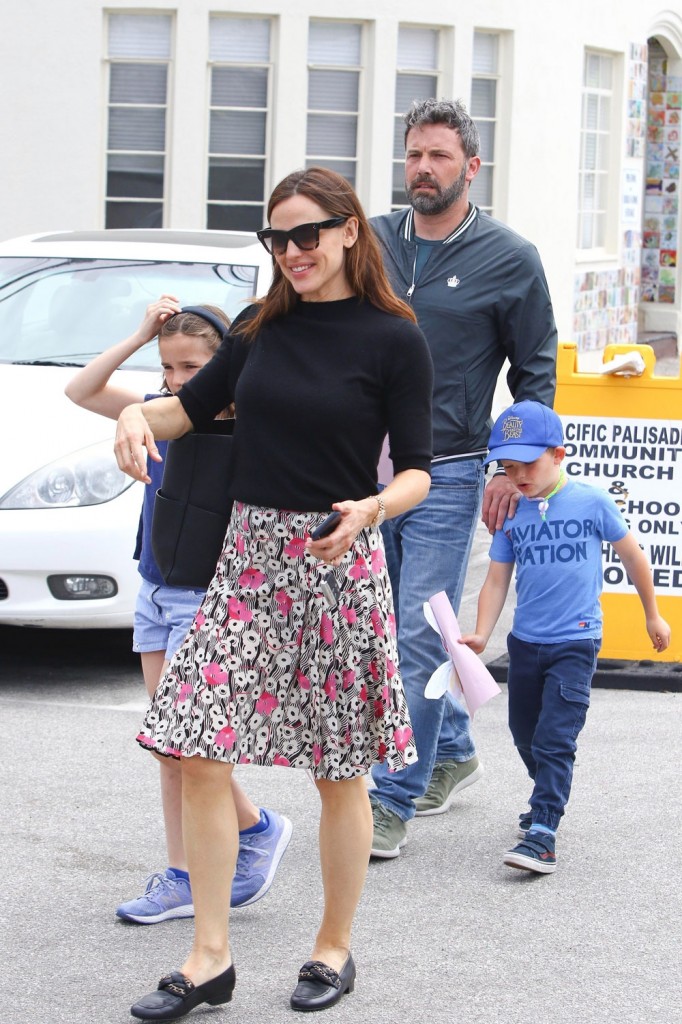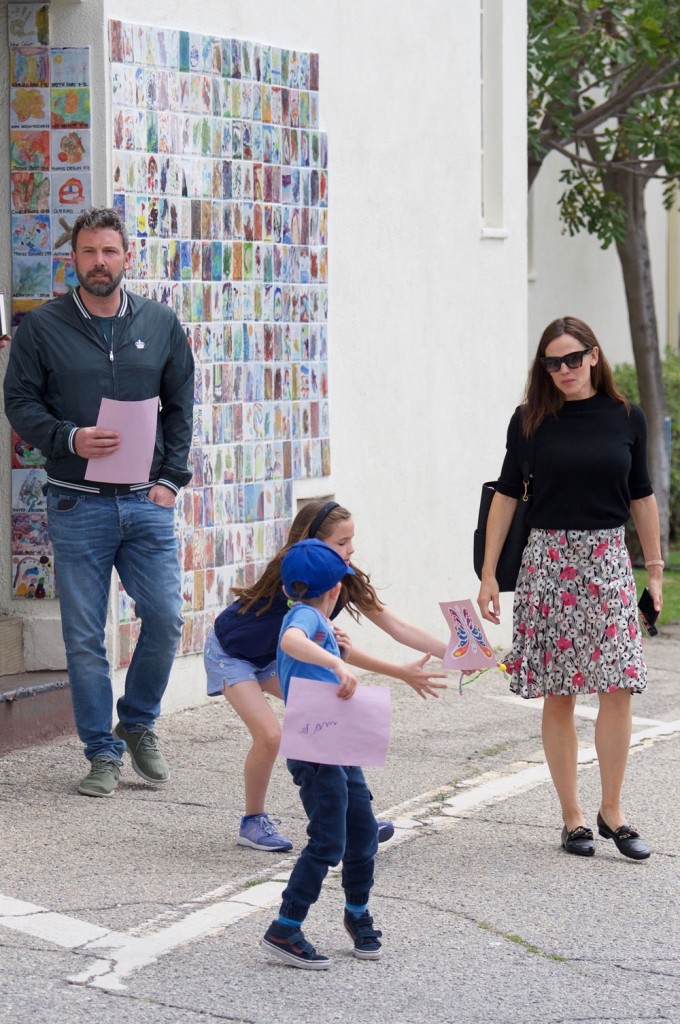 Photos credit: Backgrid and Pacific Coast News