Michael Phelps and Nicole Johnson welcomed their second child, son Beckett, just over two months ago. So naturally, everything is rosy in the Phelps-Johnson household. And by rosy, I mean red-eyed as nobody is getting any sleep. Michael recently admitted that it was "rough" when they brought Beckett home from the hospital, but said that they've since fallen into a rhythm that has restored order – for now.
Michael Phelps retired from swimming in 2016. But as the father of sons Boomer, 23 months, and Beckett nine weeks, the 32-year-old isn't done with early wake-up calls. "The first couple of days when Beckett first came home were rough, just with the sleeping," the most decorated Olympian of all time told Us Weekly earlier this month. On the bright side, Phelps and his wife, Nicole Johnson, haven't had to deal with any sibling rivalry.

"They are doing really well. Booms is a great big brother and wants to help with whatever Nicole and I are doing with Beckett," the athlete told Us. But to avoid any jealousy issues, Phelps makes sure to carve out alone time with his first-born, who will celebrate his second birthday in May. "Boomer and I will get early in the morning and I will make his breakfast," Phelps shared. "We start our day together."
I don't remember the second child creating more sleep deprivation than the first. If anything, I knew what to expect and, more importantly, that it would end. Perhaps Michael is just more involved in Beckett's infancy. When Boomer was born, Michael was training for Rio and not just to set records but to kill all the demons that had plagued him since London. I imagine Nicole did most of the work and let Michael focus on training. Remember, he didn't even change a diaper until Boomer was two-weeks old. This time he's there both physically and emotionally so it's probably all new to him. I imagine between Nicole, his coach Bob and his mother Deb, Michael has led a pretty sheltered life.
Speaking of sheltered, Michael was interviewed by The Daily Beast recently as well. The bulk of the interview is about Colgate's Save Water campaign for which he is the spokesperson. He also addressed the need to discuss mental illness openly and,"to be able to make sure that everyone can get the help they want or desire." I love that Michael has become an advocate for mental illness. I don't love the last part of the interview where Michael gives slightly tone-deaf answers about politics, though. Because I like him so much, I want to give him the benefit of the doubt and say he's trying to give safe answers. But his 'safe' answers end up being problematic because he talks about wanting to go, "back to the way it was," and that even though it's frustrating, he "can't go down to the White House, knock on the president's door and say, 'You've got to change this.' It's not going to happen." We all need to knock on the White House door and we need to keep knocking. And I know he means "go back" as in restore our faith in the government but I don't think we, as a country, should ever go "back to the way it was."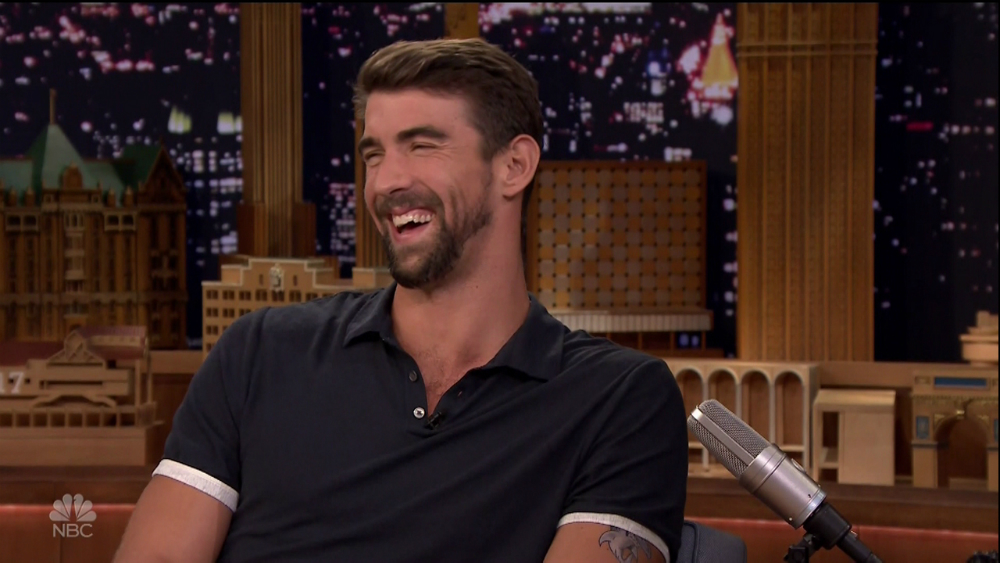 Photo credit: Instagram, WENN Photos and Getty Images