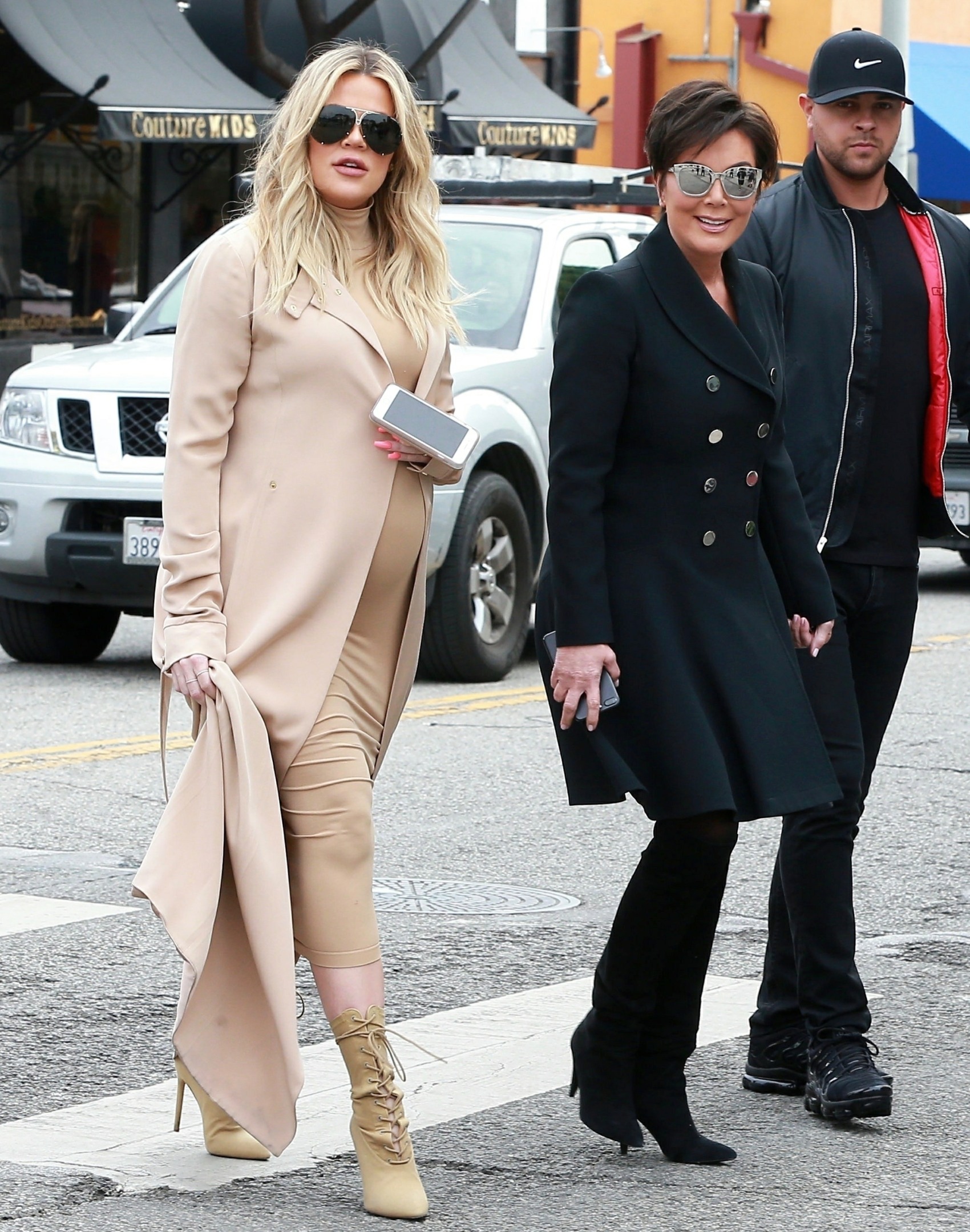 Ever since Khloe Kardashian and baby True were released from the hospital, they've been staying at Tristan's house in Cleveland. We've known this for days now, and everyone has been getting up on Khloe's grill about it, like "Girl you know he's a cheater and he'll never change so why are you still there?!?" She's still there because she just gave birth and hasn't gotten the doctor's permission to get on a plane with the baby. She's still there because that's where she set up the nursery. She's still there because she probably feels like ten kinds of postpartum/post-cheating-dog hell. I said last week that she should have checked into a hotel before she gave birth. But no worries – Tristan was the one who relocated. She's been at his house with the baby and he's been God knows where.
Just because Khloé Kardashian is remaining in boyfriend Tristan Thompson's home in Cleveland for the time being doesn't mean that they've fully reconciled after his cheating scandal.

A source tells PEOPLE that Thompson, 27, is not living in his house with Khloé, 33, and their newborn daughter True, though he comes and goes to spend time with his daughter. In fact the source says that the Good American designer has very little to do with the basketball player.

Other insiders have told PEOPLE that Khloé wants desperately to return Los Angeles to be with her family but must wait due to her doctor's orders. Sisters Kourtney Kardashian, Kim Kardashian West and Kendall Jenner flew to Cleveland for a quick trip Tuesday to celebrate Kourtney's birthday early, but they're now back in L.A.
You know it's bad when a dude gets kicked out of his own house. Except I'm not sure that's what happened, that Khloe really kicked him out. It was probably more like Tristan just leaving, because he assumed that Khloe would break up with him when he so publicly torpedoed their relationship. Meanwhile, Us Weekly reports this:
"Khloé appreciated her sisters coming to see her and True in Cleveland, but she made it clear, she isn't going to be leaving anytime soon. It's important for Khloé that Tristan spend time with their daughter," an insider told Us Weekly exclusively. Despite reports of Thompson, 27, cheating on Khloé while she was pregnant, she doesn't feel it's the right time to leave, with his NBA team in the middle of the playoffs.

"Were Khloé and True to leave Cleveland, it could be a bit of time until Tristan would be able to spend any significant time with their daughter in Los Angeles," the source added.

"Khloé was thankful for all of her mom's help, but she wasn't going to be pressured into leaving Cleveland," an insider told Us. Jenner was at her daughter's side when the baby arrived on Thursday, April 12, and has been pushing for her daughter to come back home.
Some of you have said that Khloe is a Stage 5 Clinger, and maybe that's true (True!!). I think she just has a million mixed feelings about everything, and her raging new-mom hormones aren't helping the situation at all. I keep saying this: just give her some time to figure it out. Let her spend time with her baby. God knows, the state of her romantic relationship might not even be up to her at this point: it seems pretty clear that Tristan is making every move to let her know that he's done with this.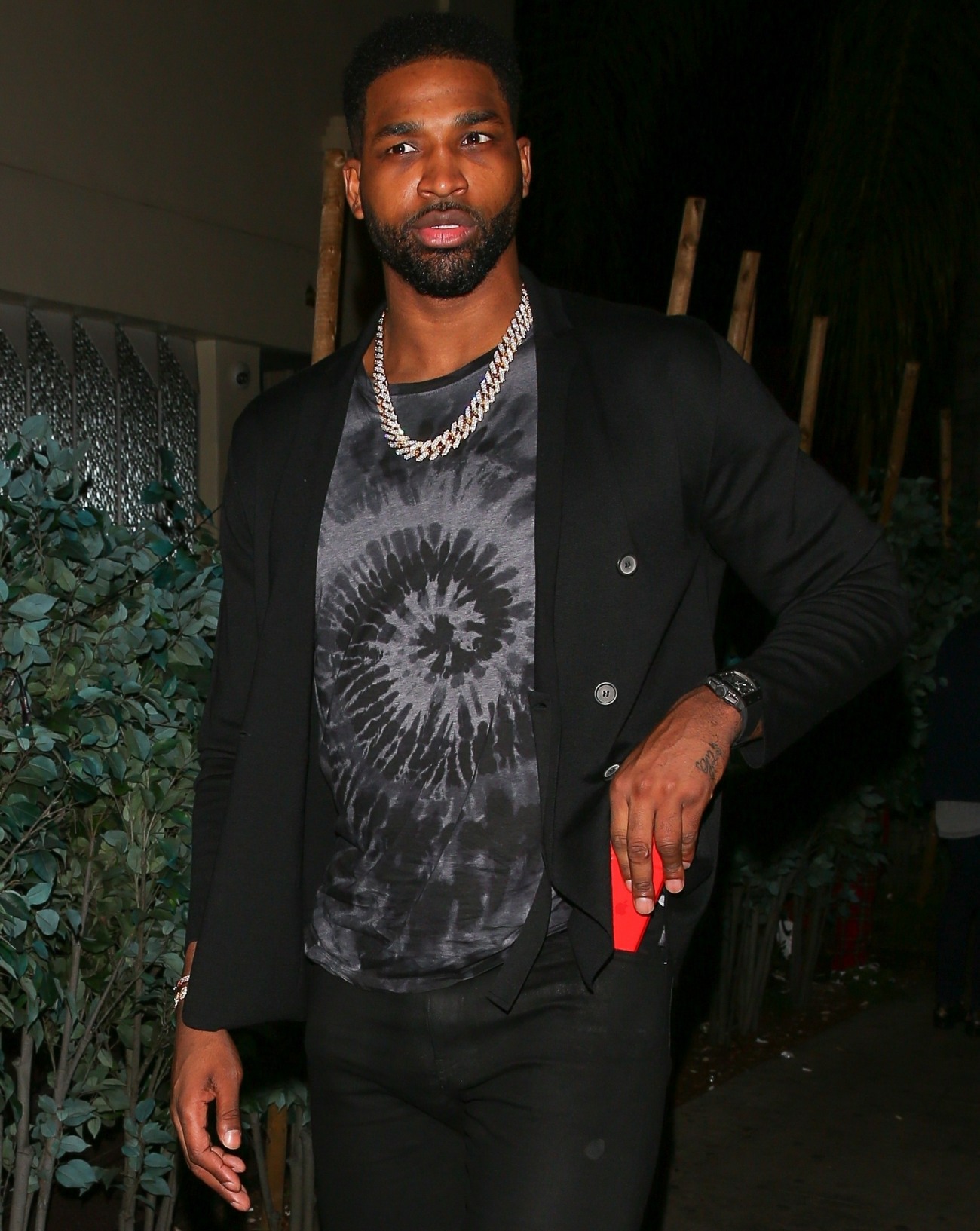 Photos courtesy of Backgrid.