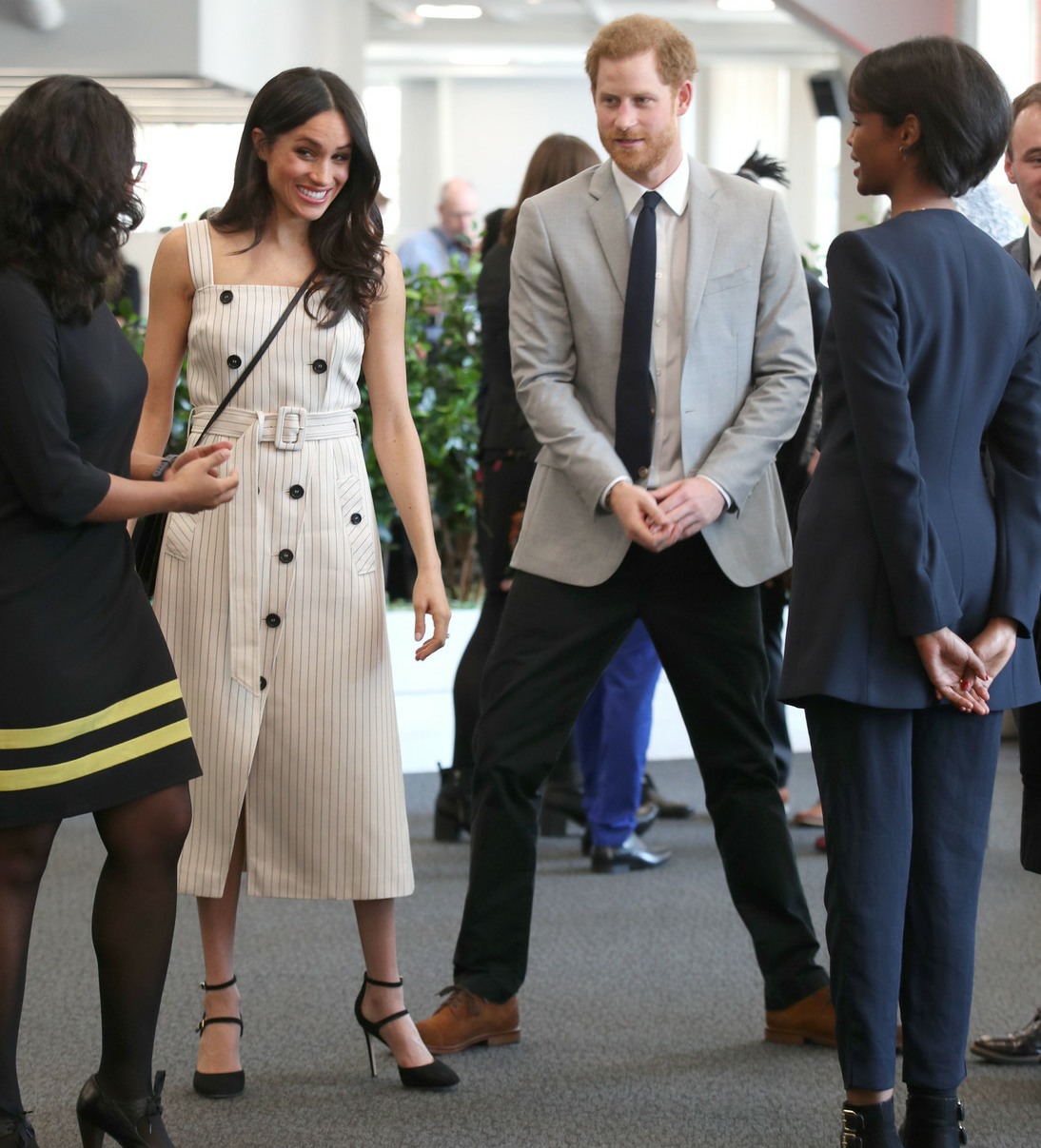 Now that I'm getting a better look at Meghan Markle's outfit at the Commonwealth Youth Forum, I actually have to take back some of my kinder assessments. No, this Altuzarra dress doesn't even work without the blazer. The shoes are wrong. The crossbody bag doesn't work with the dress or the event. It's almost like Meghan kept going back and forth between wanting to look hip/youthful and wanting to look summery and wanting to look professional, so she threw a bunch of sh-t together and it looked terrible. And I'm sorry, this dress needs to be burned. The buttons, the pinstripes, the belt, the cut of it – it's all bad. Really bad. But at least she spoke up in very clear terms about human rights and LGBTQ rights:
Prince Harry and Meghan Markle may not be married quite yet, but they've already found causes they're both passionate about supporting. On Wednesday, the couple reaffirmed their commitment to LGBTQ issues during a meeting with delegates of the Commonwealth Youth Forum. Speaking to Australian Jacob Thomas, who won a Queen's Young Leaders award for helping to reduce the suicide rate within the LBGTQ community in Australia, Meghan expressed her support.

"Miss Markle said, and these were her exact words, 'This is a basic human rights issue, not one about sexuality,' " Thomas told reporters. Harry echoed his fiancée's statement, saying that he was invigorated by the progress that has been made in the past decade on gay rights.

"Prince Harry said that what was so amazing was that 10 or so years ago, we wouldn't have been having this conversation and how incredible it was that we now were," Thomas added.

Harry and Meghan both told Thomas that they planned to prioritize working with the LGBTQ community following their wedding, as the two begin to really dive into various charitable pursuits.

"Both Prince Harry and Miss Markle said they would put LGBT issues at the front of their work," Jonah Chinga, an LGBTQ activist from Kenya, told reporters.
Stage-whisper: I hope a really smart gay stylist takes over for Jessica Mulroney because Meghan needs better help than this f–king outfit. Regular voice: it might seem like an obvious issue to support in 2018, but think about how little LGBTQ activism the British royal family has actually been involved with over the years. Diana was the only one who truly embraced the gay community (and they embraced her right back). That's not to say that the royals didn't quietly support gay rights – many of them did. But they never did much verbally or physically to show their support. So yes, I hope Meghan and Harry become the new royal ambassadors to the LGBTQ community. Why not?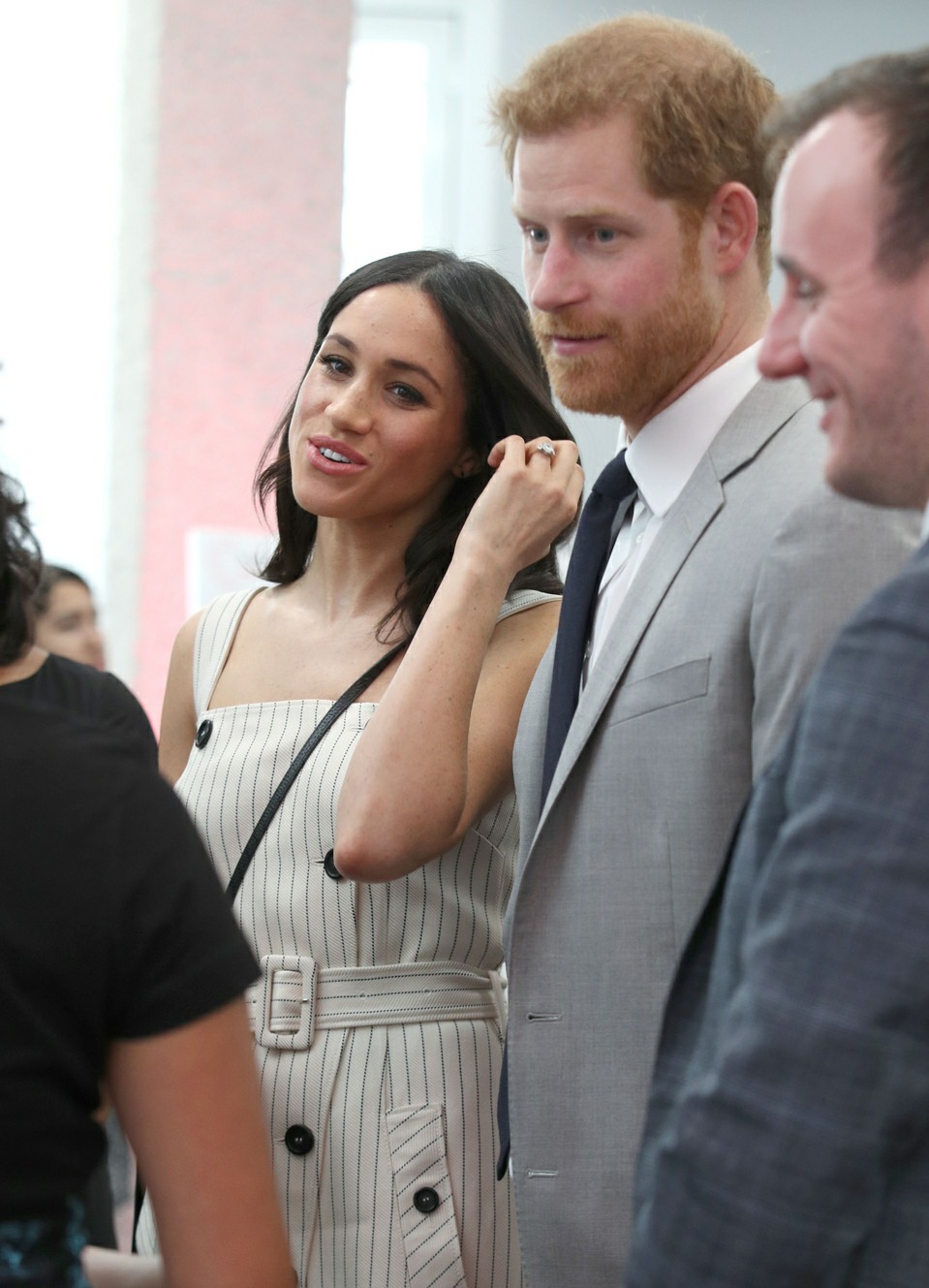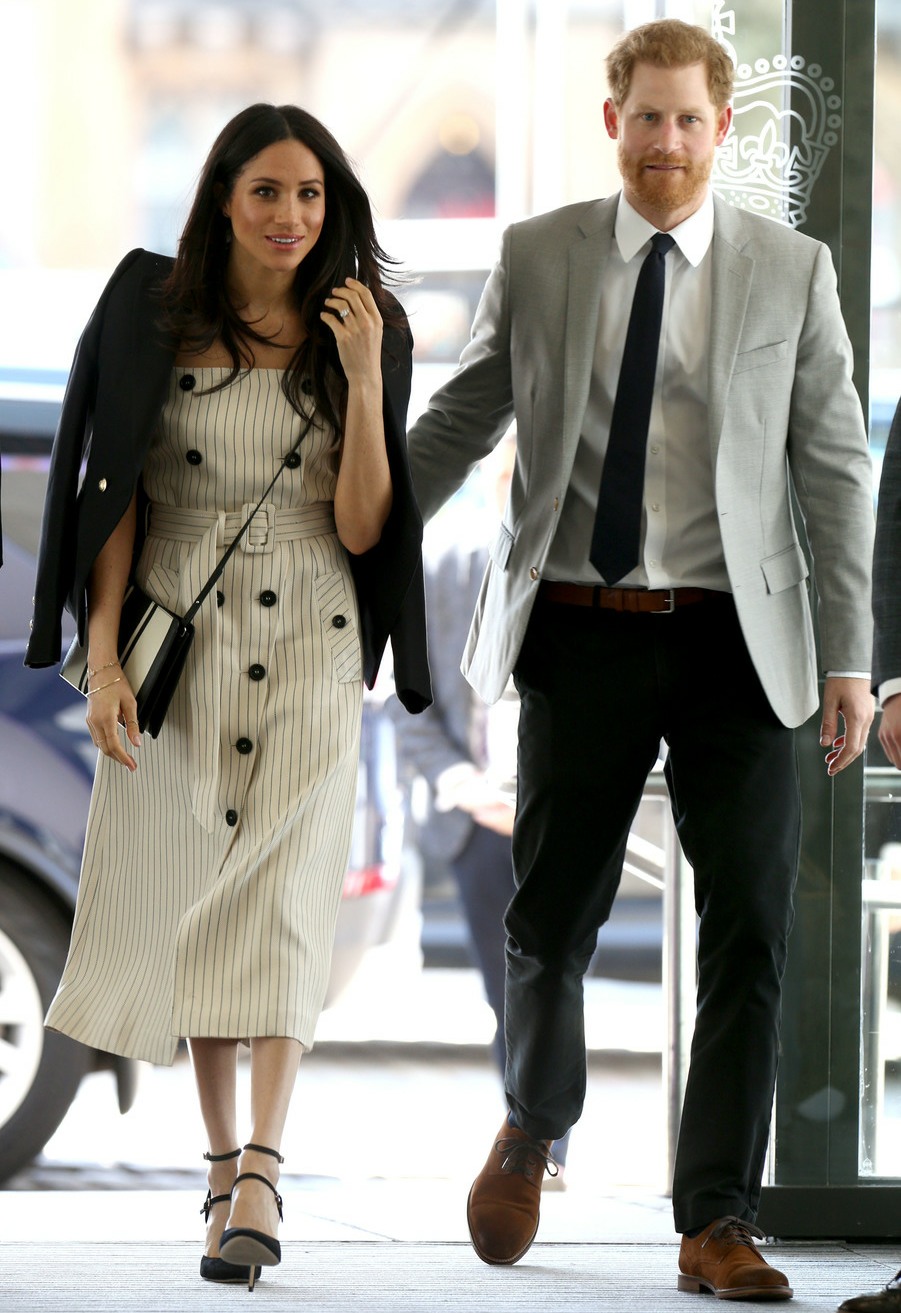 Photos courtesy of Pacific Coast News.