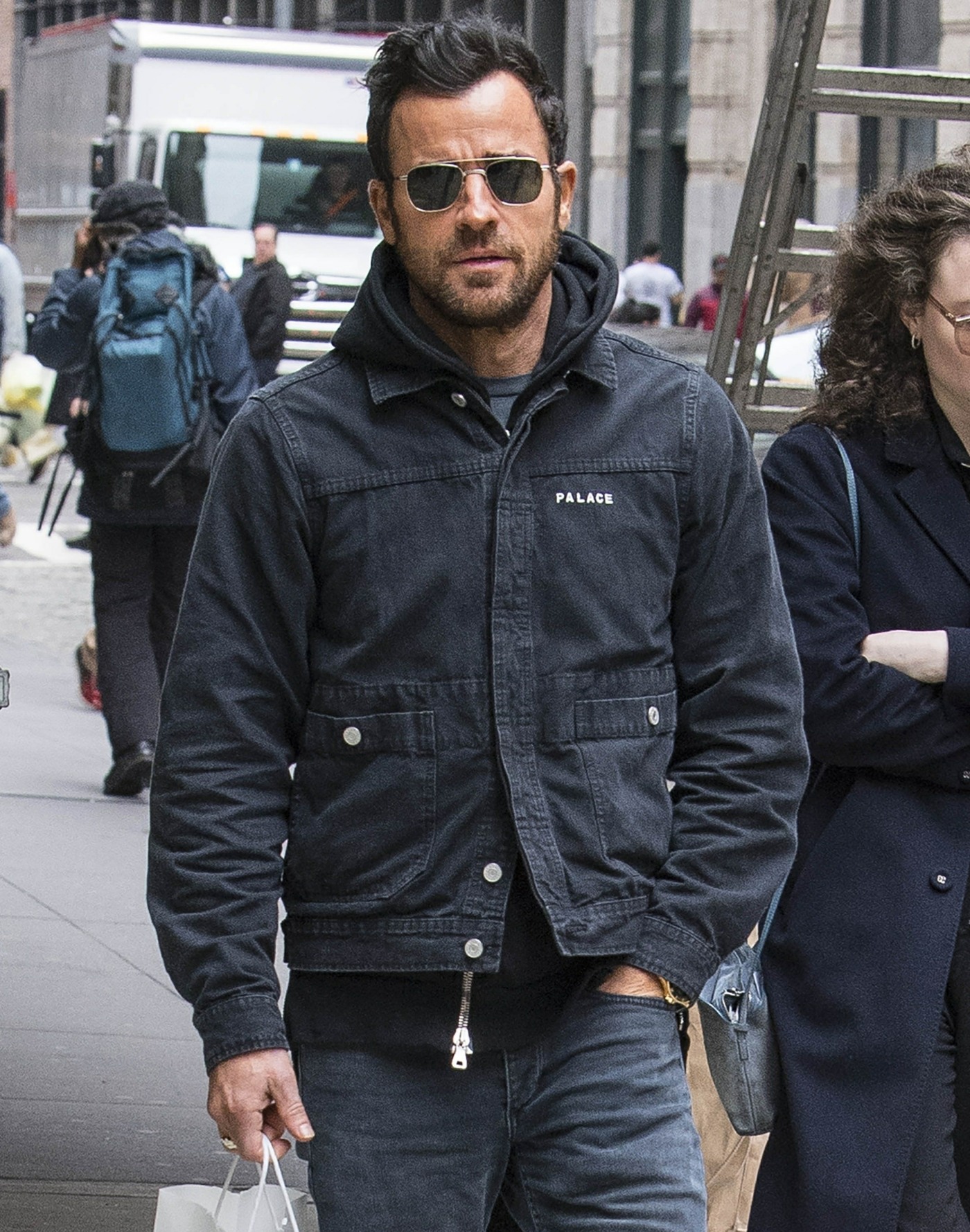 It's been a while since we checked in on The Edgy Breakup of Jennifer Aniston and Justin Theroux. I'm actually sort of shocked that two months later, Jennifer really did manage to come out of this relationship smelling like a rose. Who would have thunk? Now, I'm not suggesting that her media team manipulated the entirety of the coverage around Justin to make him look like a foolish hipster poseur, but if she and her team actually had a hand in it, it was a genius strategy. But really, I think Justin really, really wanted out of the marriage and he was willing to make any argument for why he left: he was bored and edgy and Jennifer was all about beaches and chicken salad.
Anyway, there's already been a ton of speculation about Justin's love life these days. I still believe that Petra Collins is in the mix, but perhaps Justin is too edgy to be tied down with just one sidepiece. Justin was photographed with his edgy guns out a few days ago, walking with a young, pretty woman:
Sun's out, guns out… 😎 https://t.co/S88AcfPI0D

— New York Post (@nypost) April 17, 2018
Who is she? According to the Daily Mail, her name is Erika Cardenas, and she's 26 years old. Justin is 46. The DM's sources say that Erika and Justin met at the gym and they're "just friends." They knew they were being pap'd, for what it's worth – they walked together, they sat in a cafe together, they ate together, they laughed together. It looked like a low-key date to me. It's all so edgy and hip, isn't it? Only truly edgy men go for such a cliche: the 20-years-younger hot woman they met at the gym.
Justin Theroux's mystery girl REVEALED https://t.co/muMZSWKvp7

— Daily Mail Celebrity (@DailyMailCeleb) April 18, 2018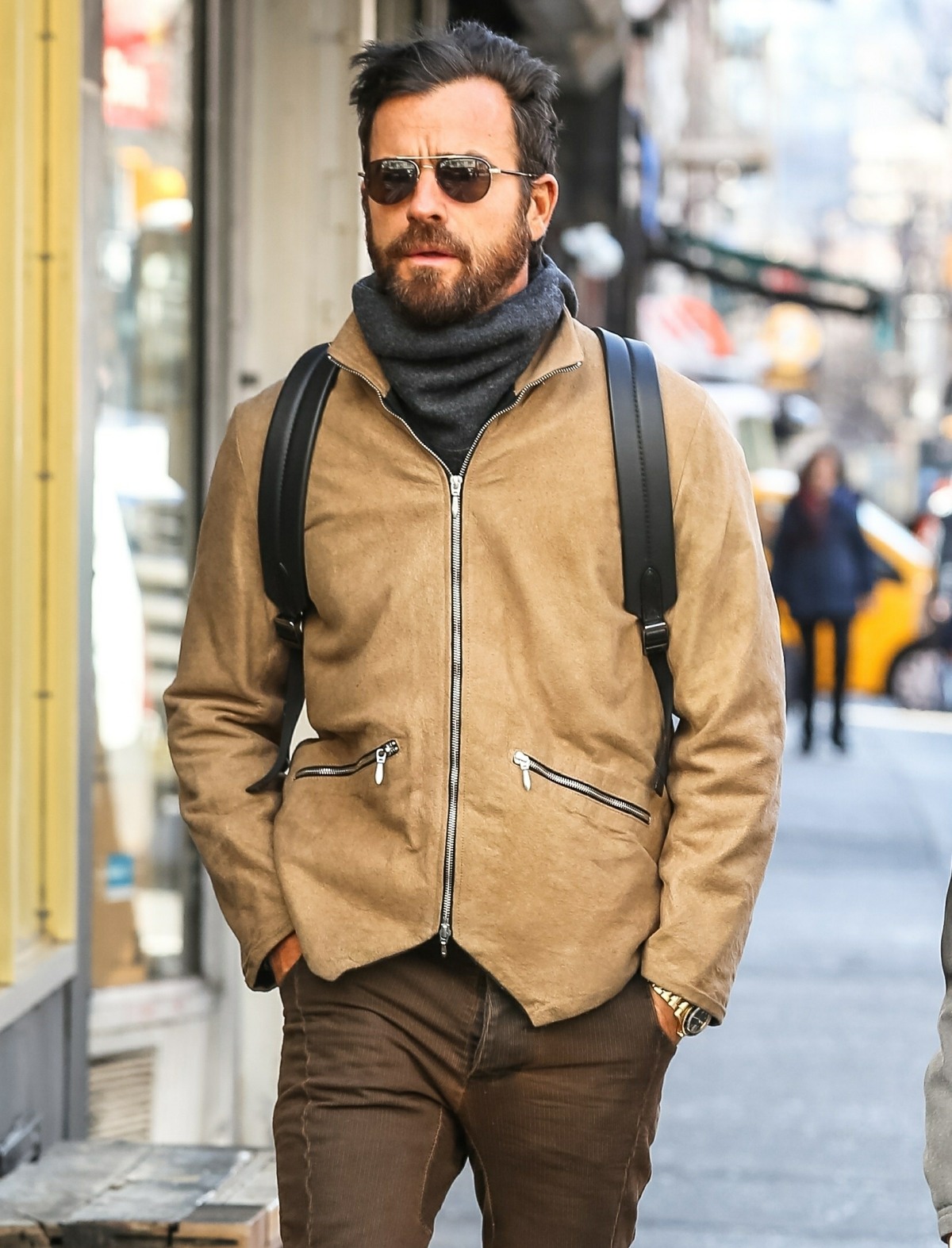 Photos courtesy of PCN and Backgrid.