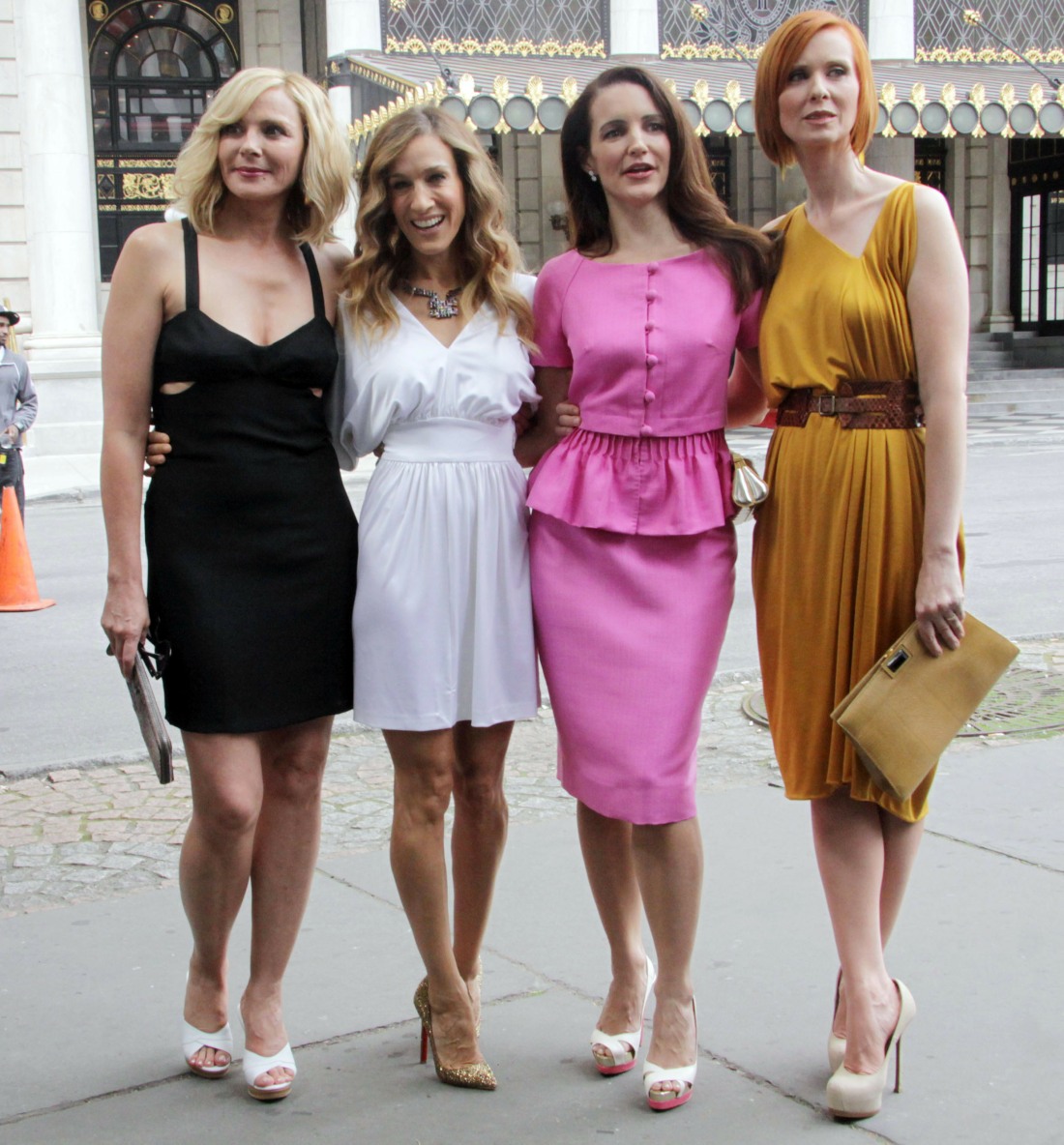 Sarah Jessica Parker premiered her latest film, Blue Night, at the Tribeca Film Festival late last week. Blue Night should not be confused with Joan Didion's meditation on loss and grief, Blue Nights (which is an excellent and depressing read). No, SJP's Blue Night has her playng a jazz singer and it's a day-in-the-life sort of film. Whatever. I'm not really interested.
But to promote the film, SJP is back and giving interviews, making this her first promotional tour since Kim Cattrall called her out for her fake "nice girl persona" and more. SJP and Kim Cattrall have spent much of the past year (shocking but true) sniping at each other over the fact that Kim wasn't interested in signing on to a third Sex and the City movie. The difference between Kim and SJP in their war was that Kim had the balls to give interviews and be quoted directly about how Sarah Jessica was and is a massive pill. SJP had her surrogates and "unnamed sources" and "insiders" do her dirty work. In any case, SJP gave a lengthy interview to Vulture, and at the end of the piece, they asked her about Kim Cattrall. This is her answer, without edits:
Vulture: Do you see any resolution with the Kim Cattrall–Sex in the City 3 situation?
SJP: I'd just like to remind everybody that there is no catfight. I have never uttered an unkind, unsupportive, unfriendly word, so I would love to redefine it. I also want to remind everybody that there were four women on the set and I spent equal time with all of them, so this was not a set with two women who didn't get along. I've always held Kim's work in high regard and always appreciative of her contributions. If she chooses not to do the third movie, there's not a lot I can do to change her mind and we must respect it. That's the only thing I've ever said about it, you know?

The three of us have shared our disappointment that we're not making that movie, not just on our behalf but our crew, but also just the people that have been vocal about wanting to see it. But we still live in a free country where people get to make choices and sometimes the answer is "no," and the only way to respond for me is to respect that. So whether we choose to revisit it at another time and reimagine that story — that's something Michael and I just haven't talked about yet, that doesn't mean we won't, but we haven't at this time.

But, no, there is no catfight, there never has been a catfight. I've never fought with someone publicly in my life, nor would I. And I spent time with all of the women on the set. People need to recall that it wasn't just two women on the set fighting because that just never happened. We are enormously proud of what we got to do and I don't want someone sharing thoughts publicly, which is Kim's right to do and that is what it is, but we spent 10, 12 years of our life doing something that I really loved and I feel privileged to be part of and I don't want this to eclipse it or change its experience for that audience that was so good to us for so long.
"I have never uttered an unkind, unsupportive, unfriendly word…" Directly. She's never been QUOTED as saying an unkind word. But Sarah Jessica has henchmen and they did a number on Kim Cattrall for years. "If she chooses not to do the third movie, there's not a lot I can do to change her mind and we must respect it…" Except she didn't respect it at all – she threw a massive hissy fit in the press (again, through insiders/sources) about how Kim was a money-hungry diva, etc. Even now, she's trying to publicly shame Kim into doing the movie for the "fans" and the "crew" or whatever. Ugh. Anyway, sure… it was not a catfight. It was just a matter of Kim Cattrall thinking Sarah Jessica Parker was and is the fakest, cruelest a–hole around.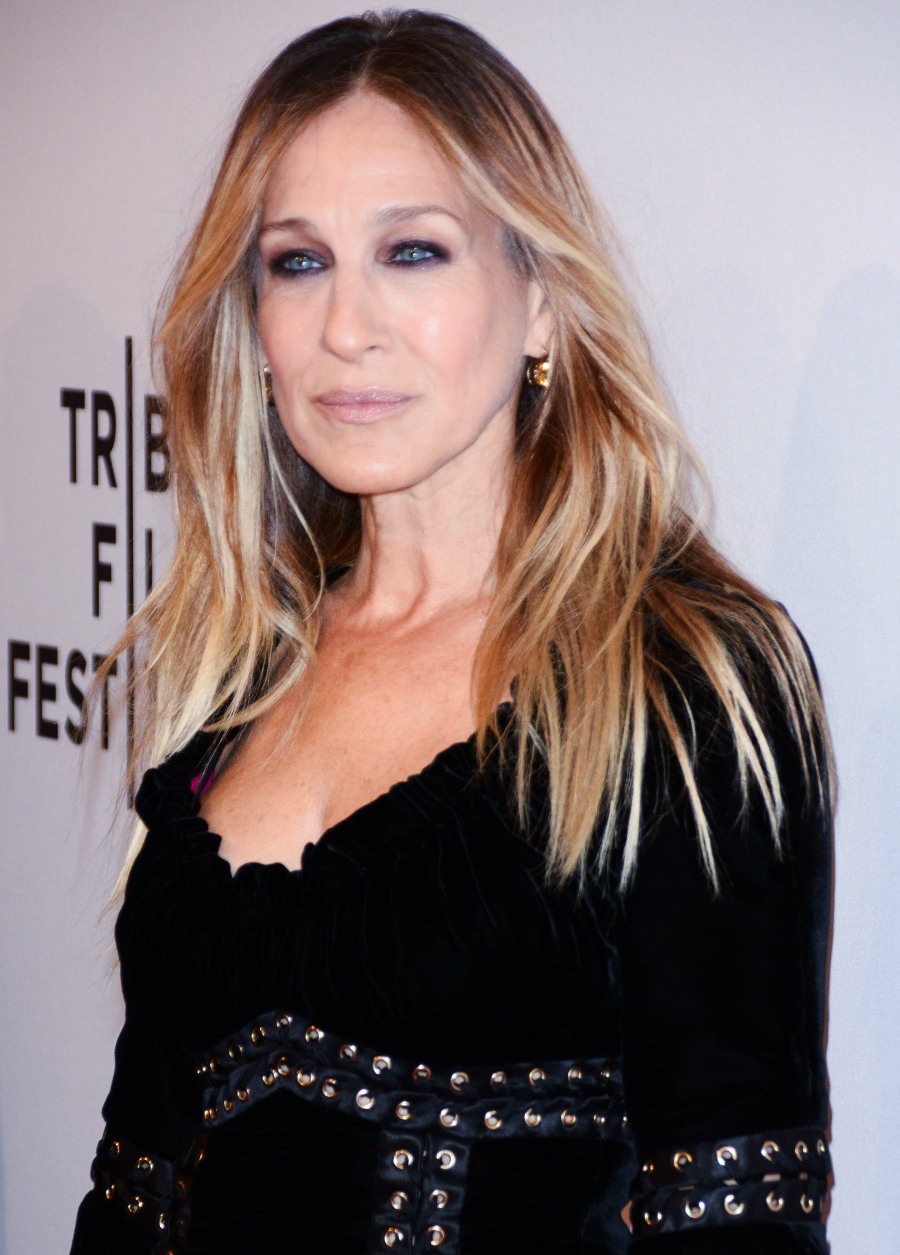 Photos courtesy of WENN.