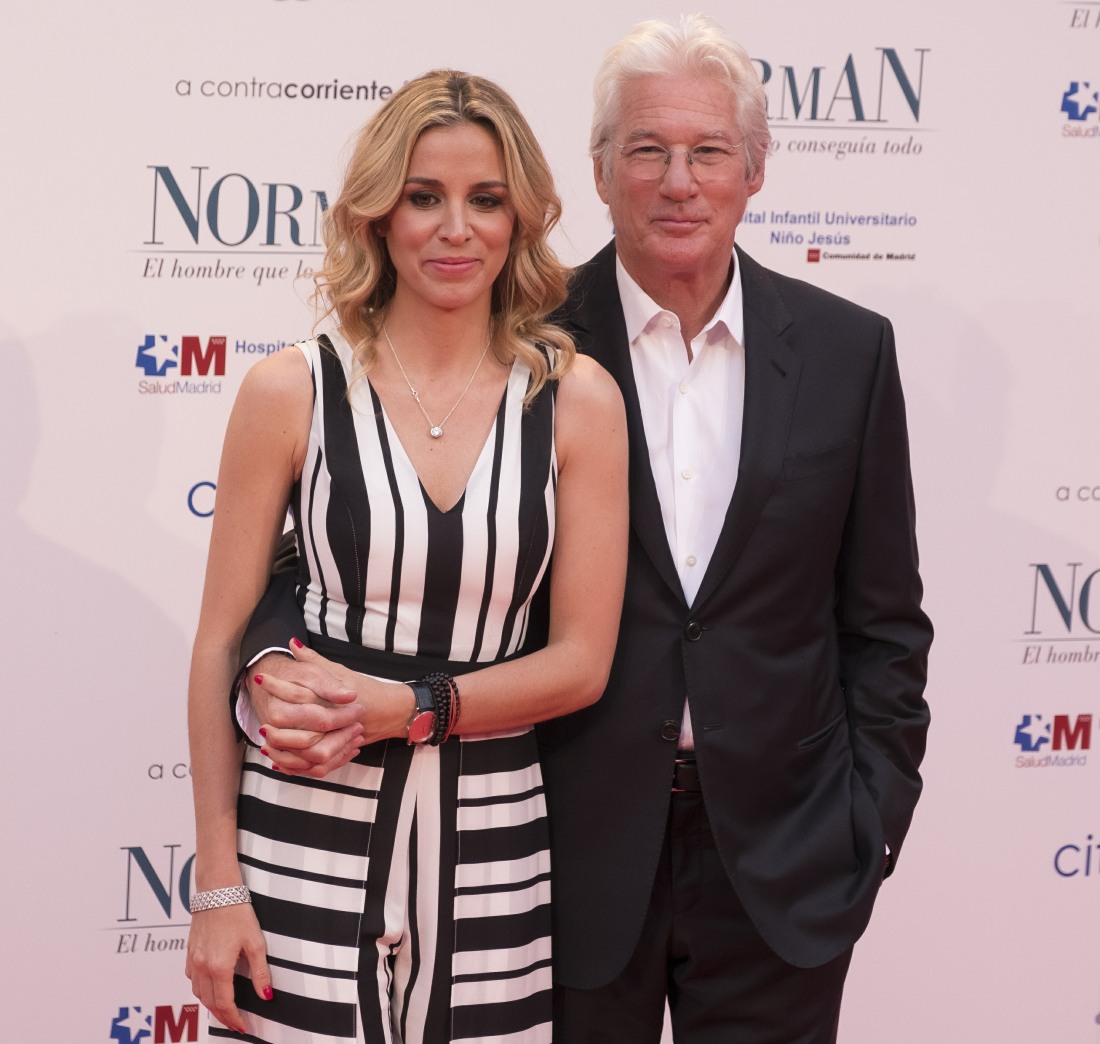 For the past three years or so, I check in on Richard Gere. These annual checkups are usually just me making note of the fact that he's still with Alejandra Silva, his much-younger girlfriend. Alejandra and Richard got together… maybe 2014? They were quickly inseparable, even though he was still going through a long-winded divorce from Carey Lowell, which was only finalized in 2016 after they both fought about money and real estate for much too long. Anyway, I heard rumors that Gere wanted to marry Silva as soon as his divorce came through. Turns out, he waited a while, but they did get married this month.
Richard Gere has tied the knot for the third time. The Pretty Woman actor, 68, has married his girlfriend Alejandra Silva, 35, in a low-key secret civil ceremony earlier this month, according to Spain's HELLO! Magazine. Richard and Alejandra are planning to celebrate their nuptials with a family party at their New York home on May 6.

The couple have been dating for three years and it was recently reported the wedding would be taking place early next month. Speaking to HOLA! about his marriage, Richard said: 'I have found the quiet and happy life that I have always sought.'

Alejandra told the publication the couple are planning to start a family in the future.

It marks the third wedding for Hollywood icon Gere, who was wed to supermodel Cindy Crawford from 1991 to 1995. He was also married to model Carey Lowell from 2002 until 2016, with whom he shares son Homer, 17.

It will be the second wedding for Alejandra, who was in the midst of her divorce from Govind Friedland, the son of American mining magnate Robert Friedland, when she met Gere. The blonde raises Albert, five, with her ex-husband. Rumors of an engagement were first sparked in December when Silva was seen with a large diamond on her ring finger.
A few things… one, 35 years old is a lot different than 25, so at least I feel like Alejandra knows what she's doing in general, and it feels less like a creepy older man preying on a ridiculously younger woman. Still, she is 33 YEARS YOUNGER. He's 68!! That IS ridiculous. Also ridiculous? The idea that he's going to start a family with Alejandra. Homer Gere is going to get a new half-sibling because his dad has found "peace" with a 33-years-younger Spanish lady. Ugh.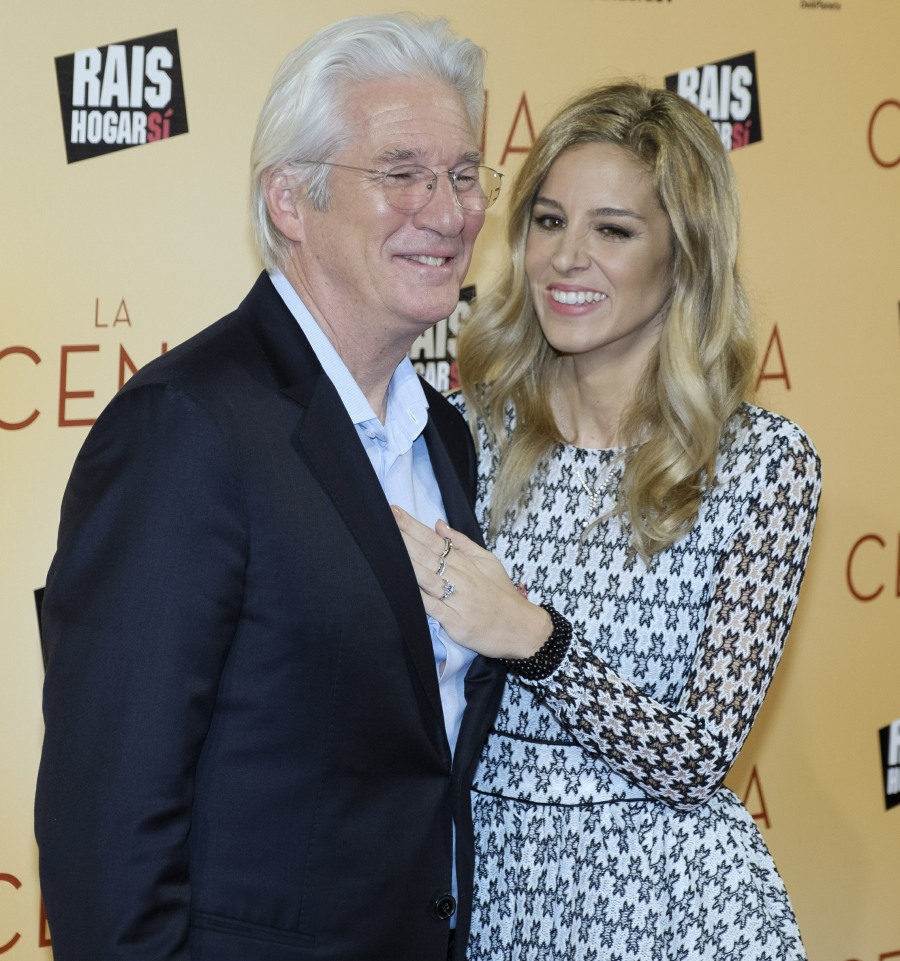 Photos courtesy of WENN.