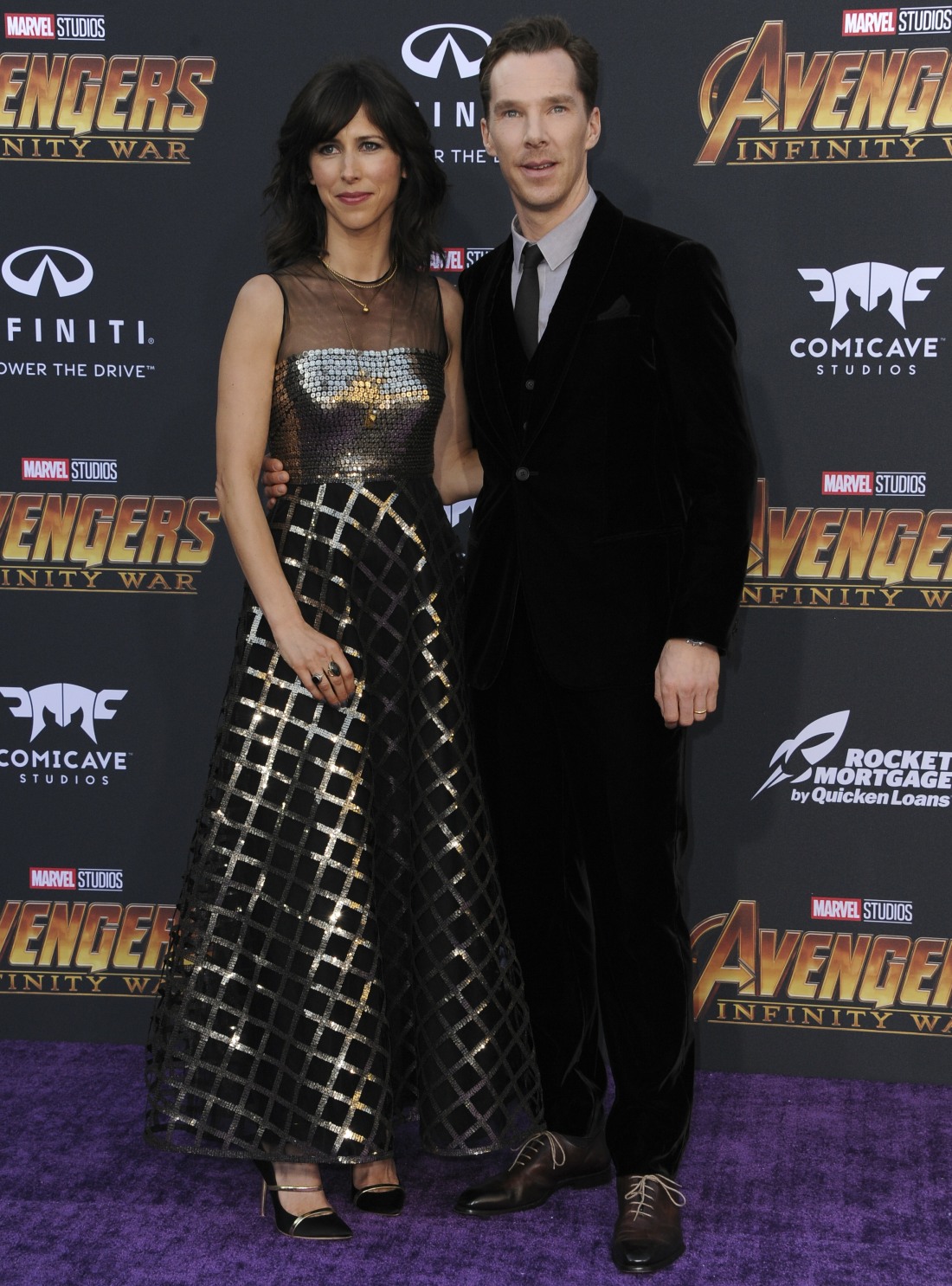 I've said this before, but I'll say it again: I thought people were just being mean anti-Cumberbatch people when they said that Benedict and Sophie Hunter looked alike. I just thought it was some kind of anti-posh, anti-otter, anti-comet thing. But now that my Bendy-stan goggles are off, I can see clearly: holy sh-t do they look alike or what? Sophie is just Benedict with longer hair. They have almost the exact same face!! It's like he married a woman who looks just like a long-lost twin sister. I can't un-see it now. It's really freaking me out.
Anyway, these are photos of Benedict and Sophie at the LA premiere of Avengers: Infinity War. Sophie has been attending a lot of the major events for Benedict's Marvel contract. It's sweet, I guess. I was thinking about this the other day though: do you notice that we're not hearing anything else about how she's an opera director and the most avant-garde artiste EVER now? I think she just gave all of that up to be a stay-at-home mom and Benedict's wife. Which is fine, but that's not how she was billed when they first got together.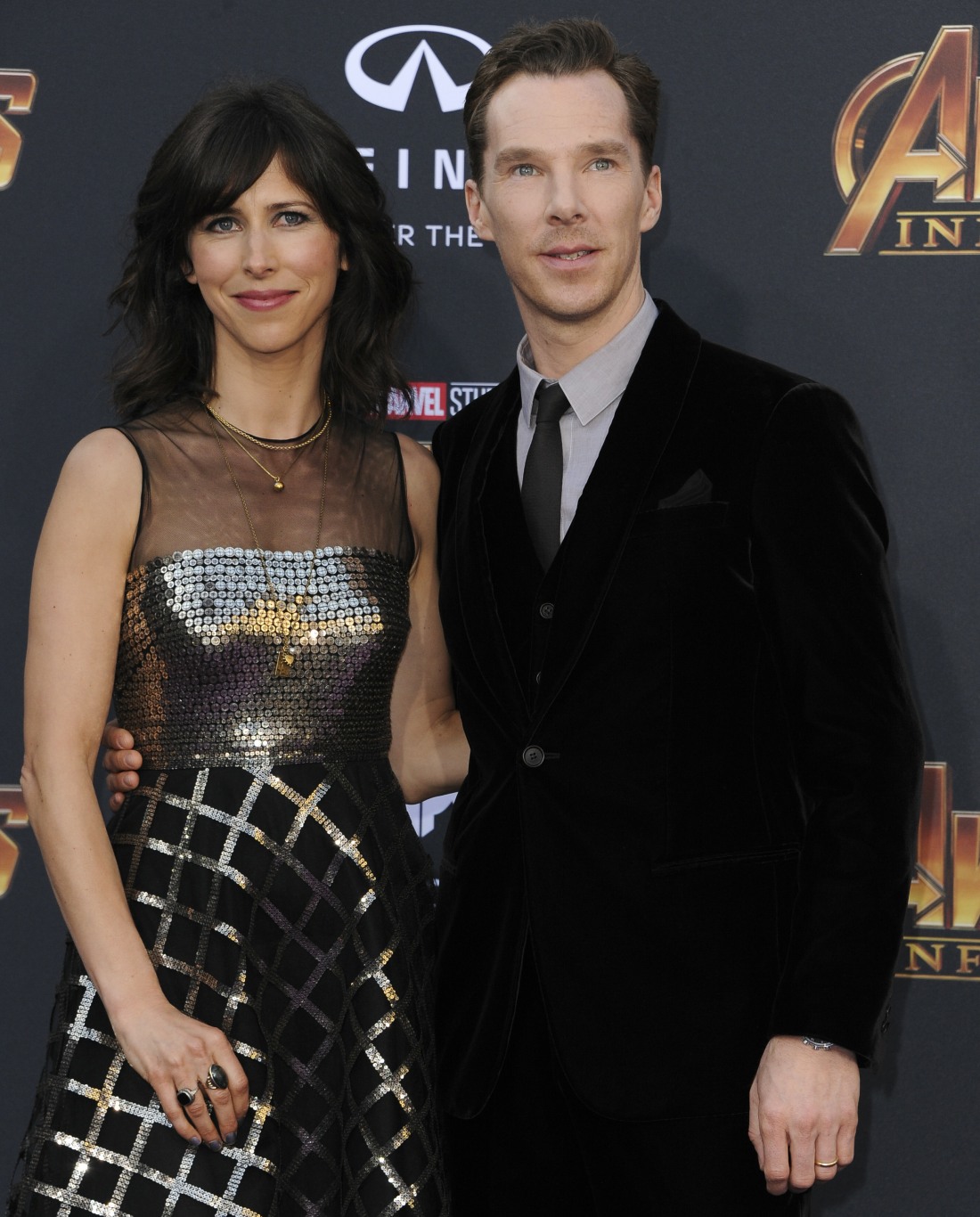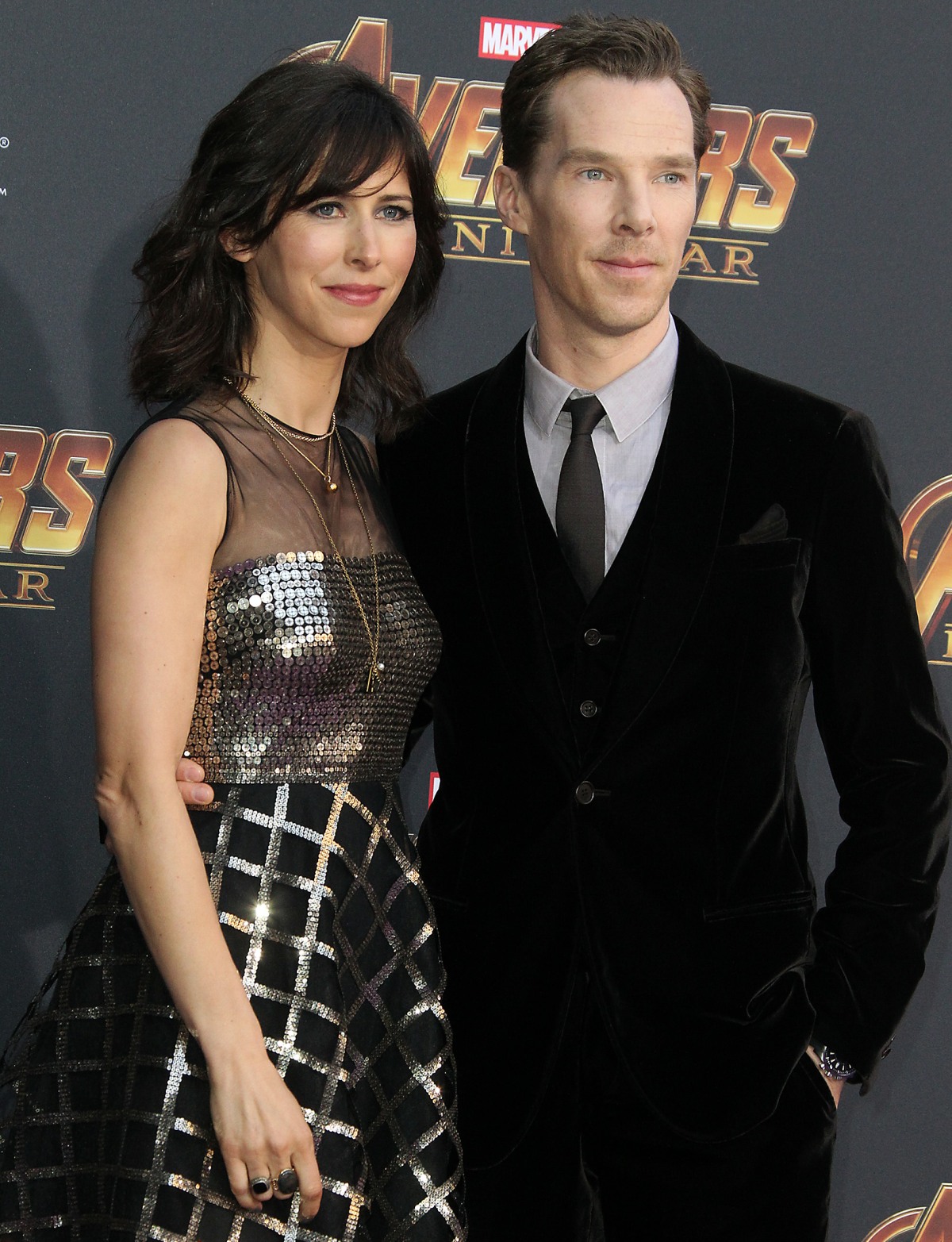 Here's another spouse supporting her Marvel-contracted husband: Jennifer Connelly and Paul Bettany. Jennifer wore a hideous Louis Vuitton ensemble and Paul didn't take off his sunglasses the entire time. I love them as a couple, but I'm getting weird vibes from these photos. Hm.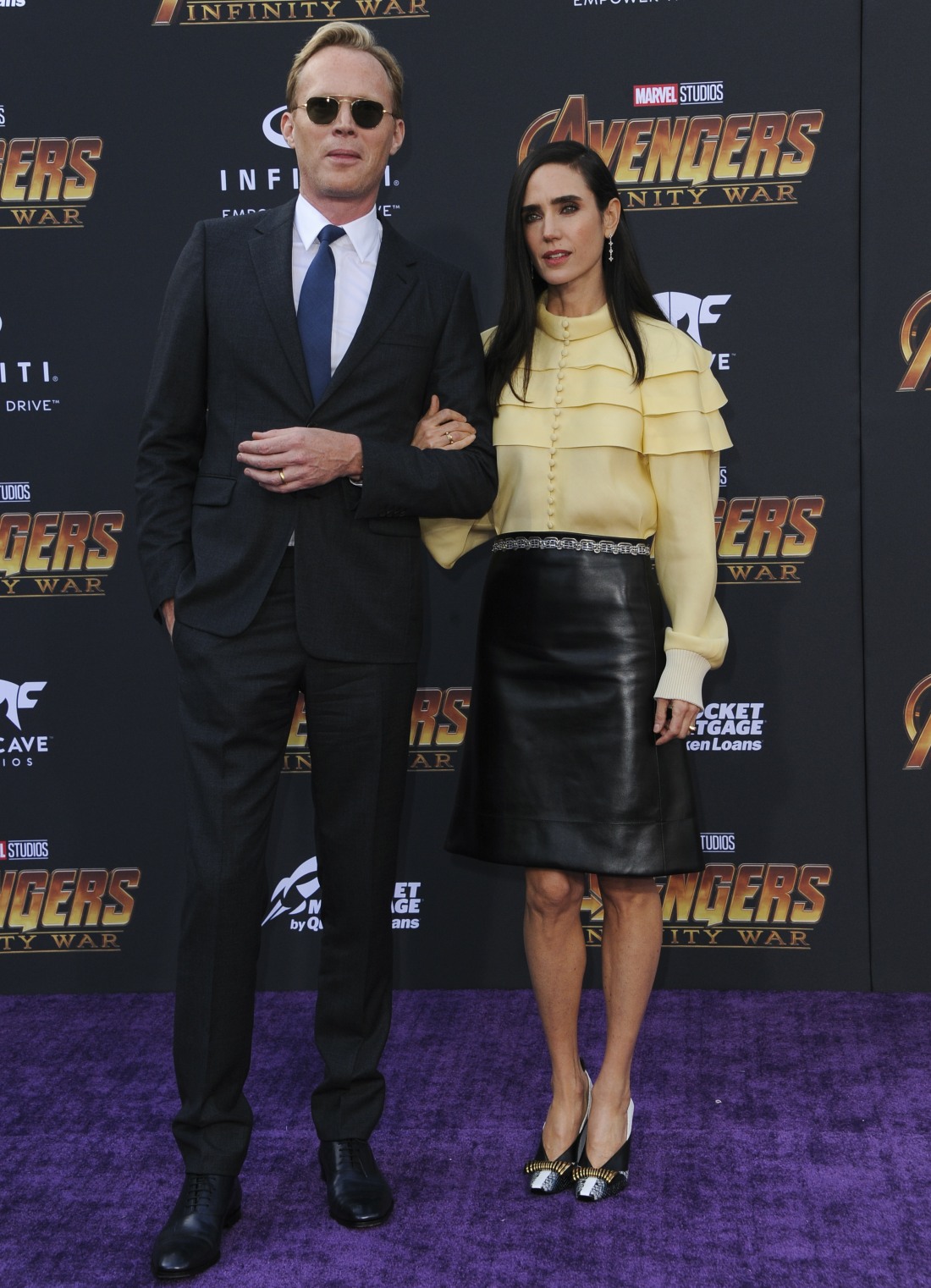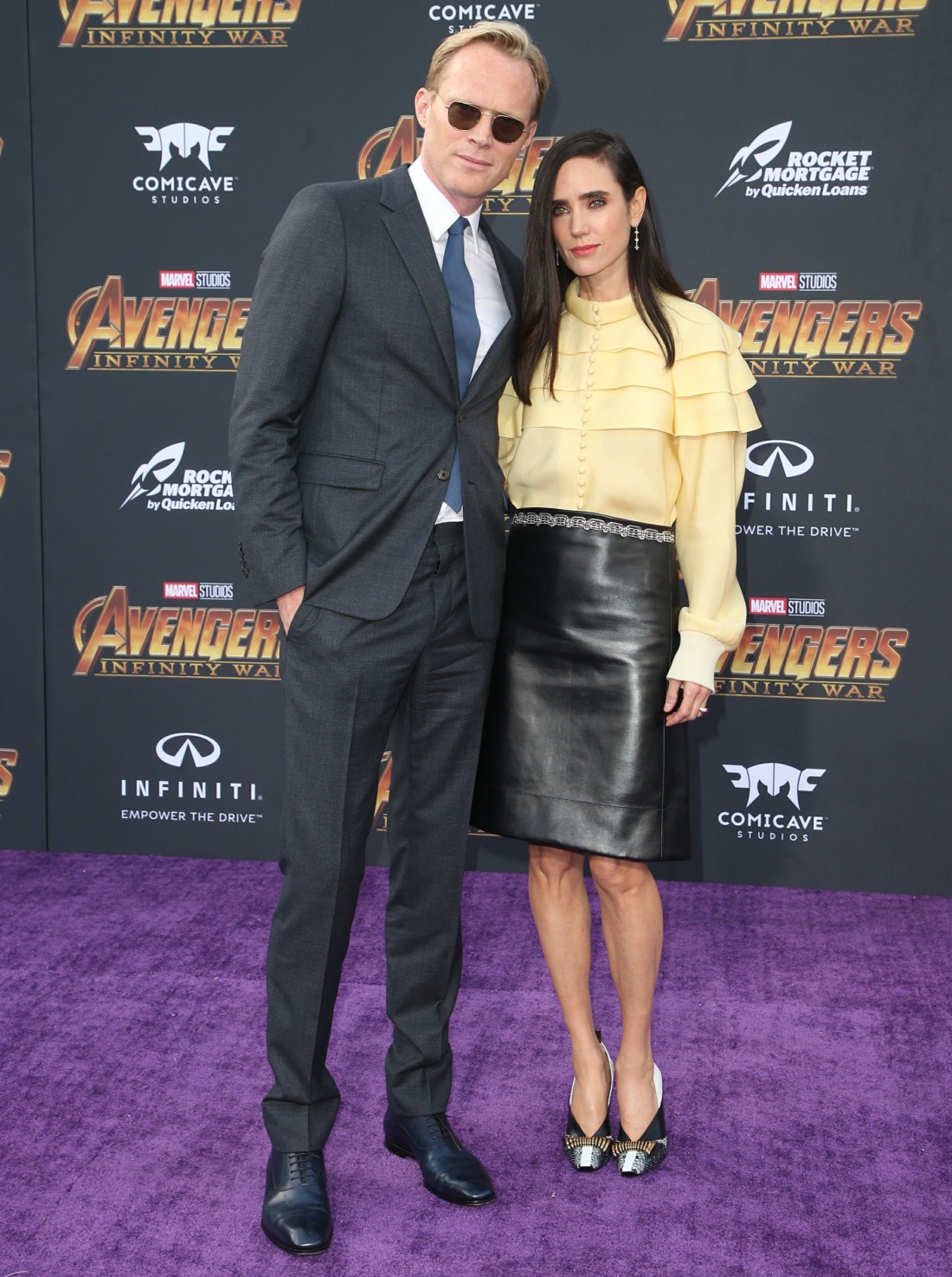 Photos courtesy of WENN.