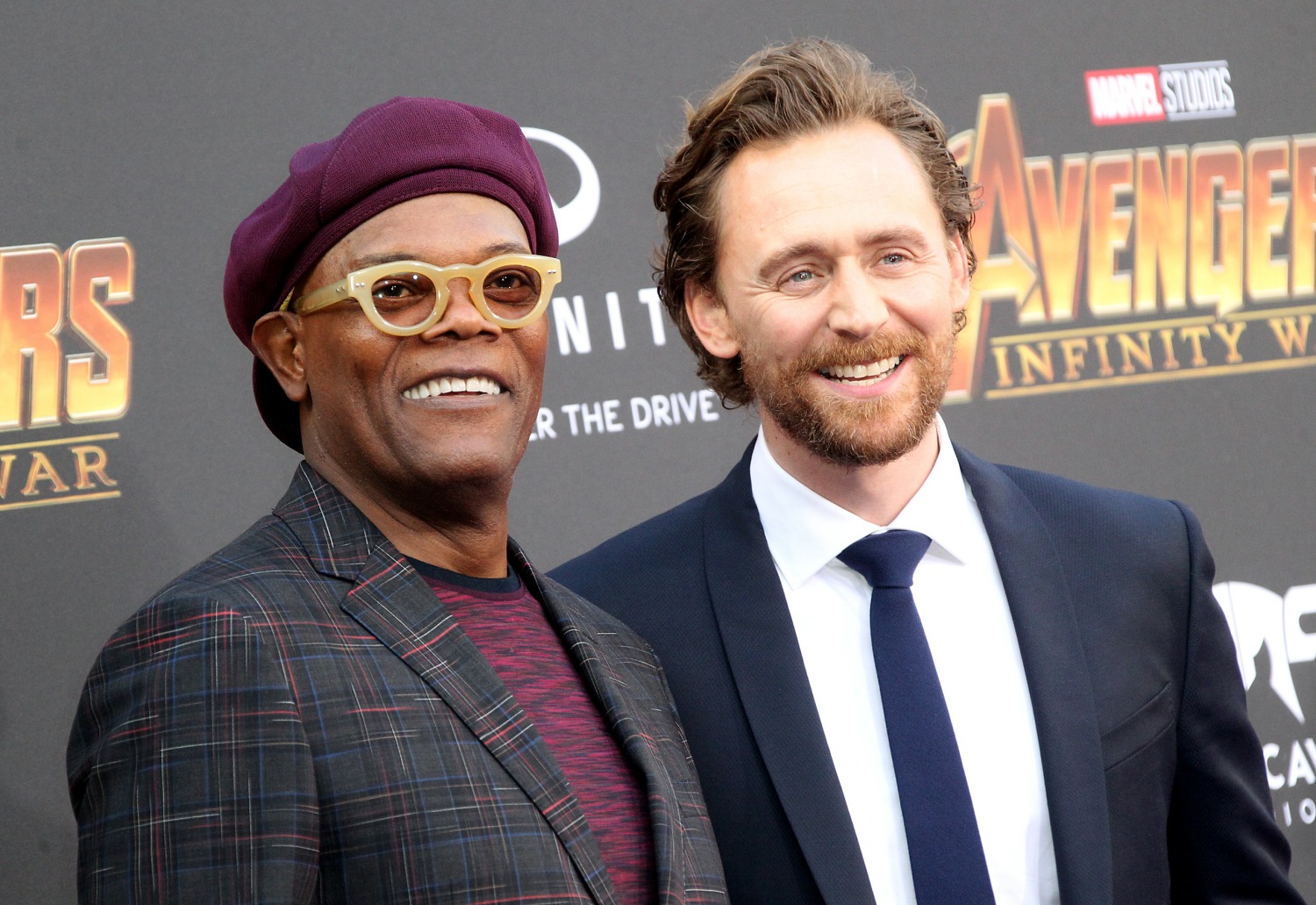 Here are photos from the gigantic LA premiere of Avengers: Infinity War. There are so many photos, it's like the Met Gala only for comic-book movies. In this post, I'm just including photos of Tom Hiddleston, Samuel L. Jackson and Elizabeth Olsen. Sorry peeps, that's just the way it shook out.
Sam and Tom's friendship has always sort of amused me – Sam is clearly a nice guy, looking to get along with costars on every project. But I get the feeling that Sam just genuinely likes Tom in general, and that interest makes Tom seem a bit cooler. Tom didn't have a date to the big premiere, so Sam posed with him. Tom IS Mr. Lonelyhearts.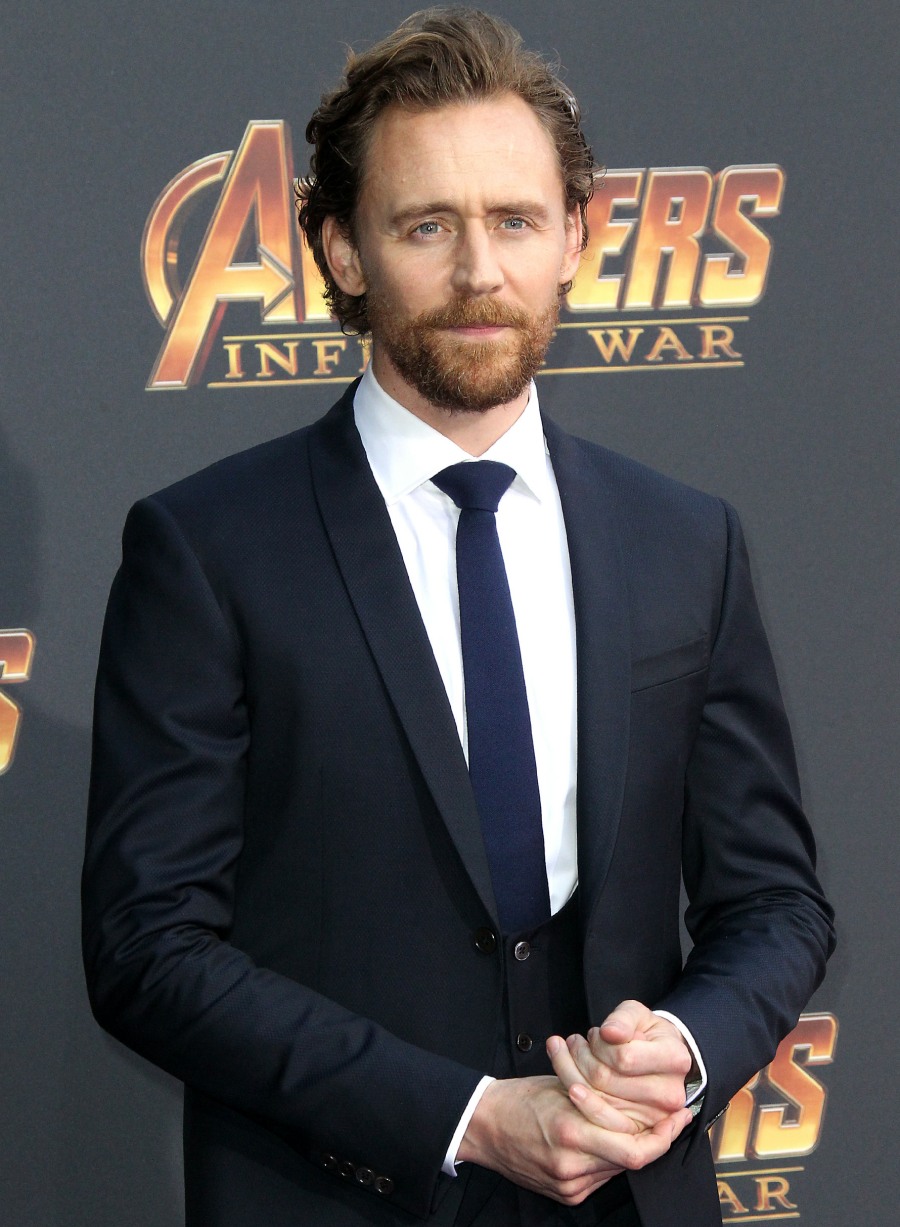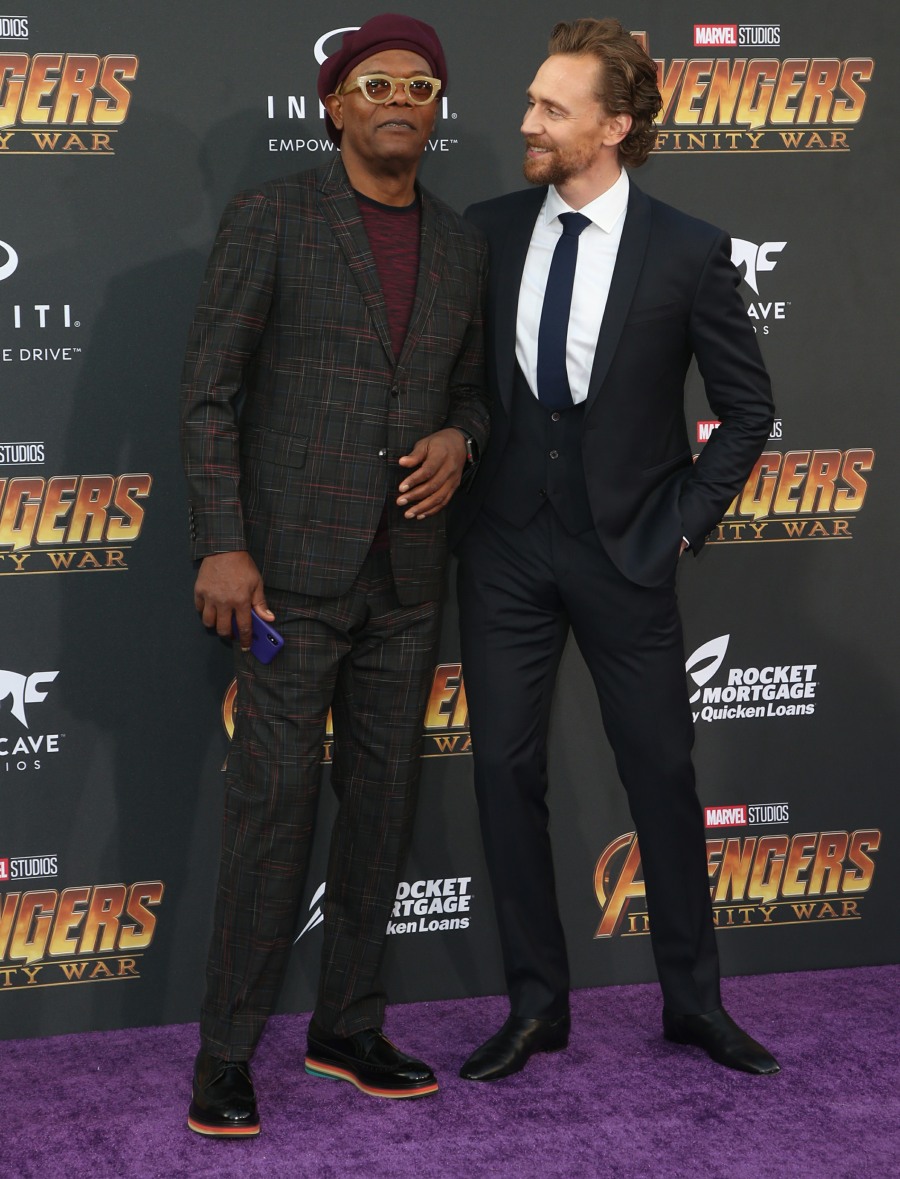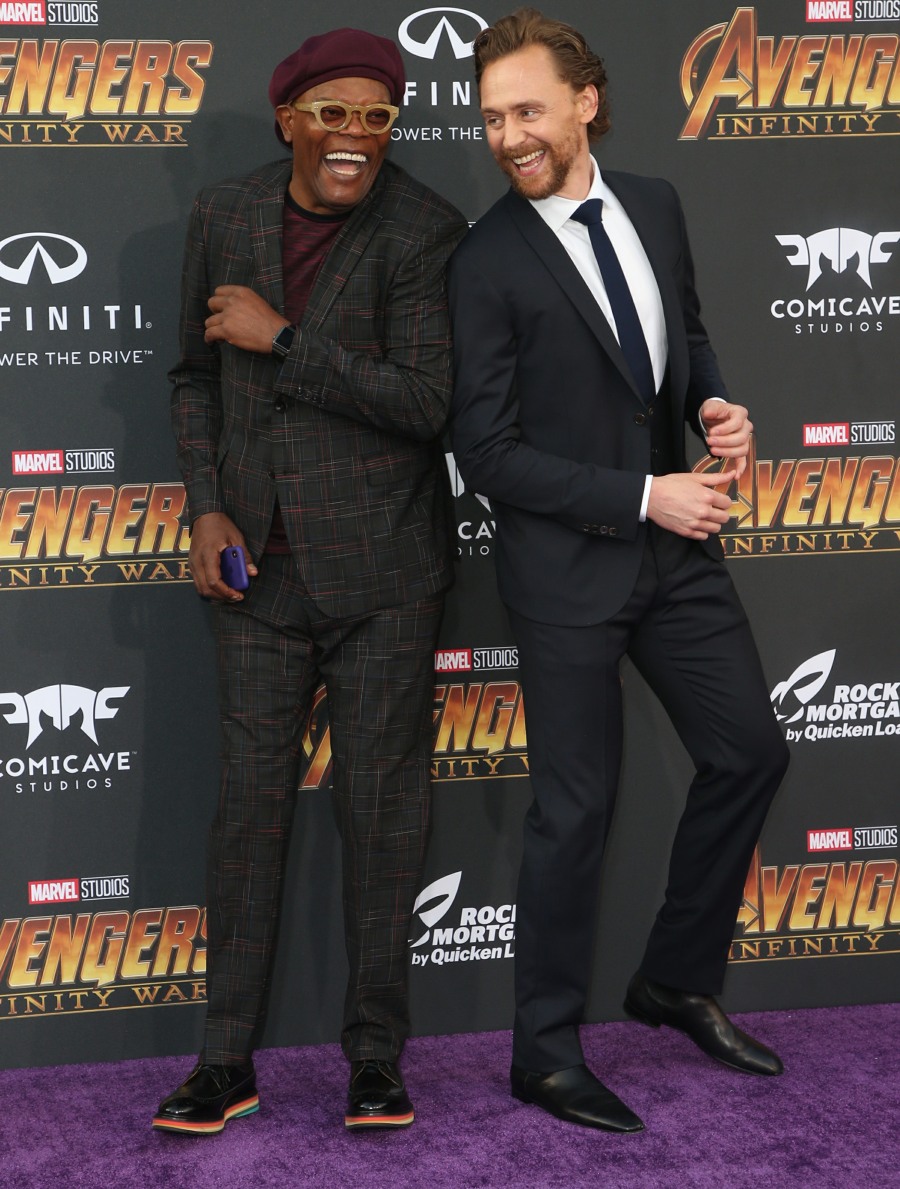 It probably didn't help Tom that his ex-girlfriend Elizabeth Olsen was there and looking really good. Elizabeth didn't seem to have a date either – I guess she's still with that guy, but she didn't bring him to the premiere or pose with him or anything. I always forget that Olsen has a really great figure too – this Oscar de la Renta ensemble really shows that off. I approve!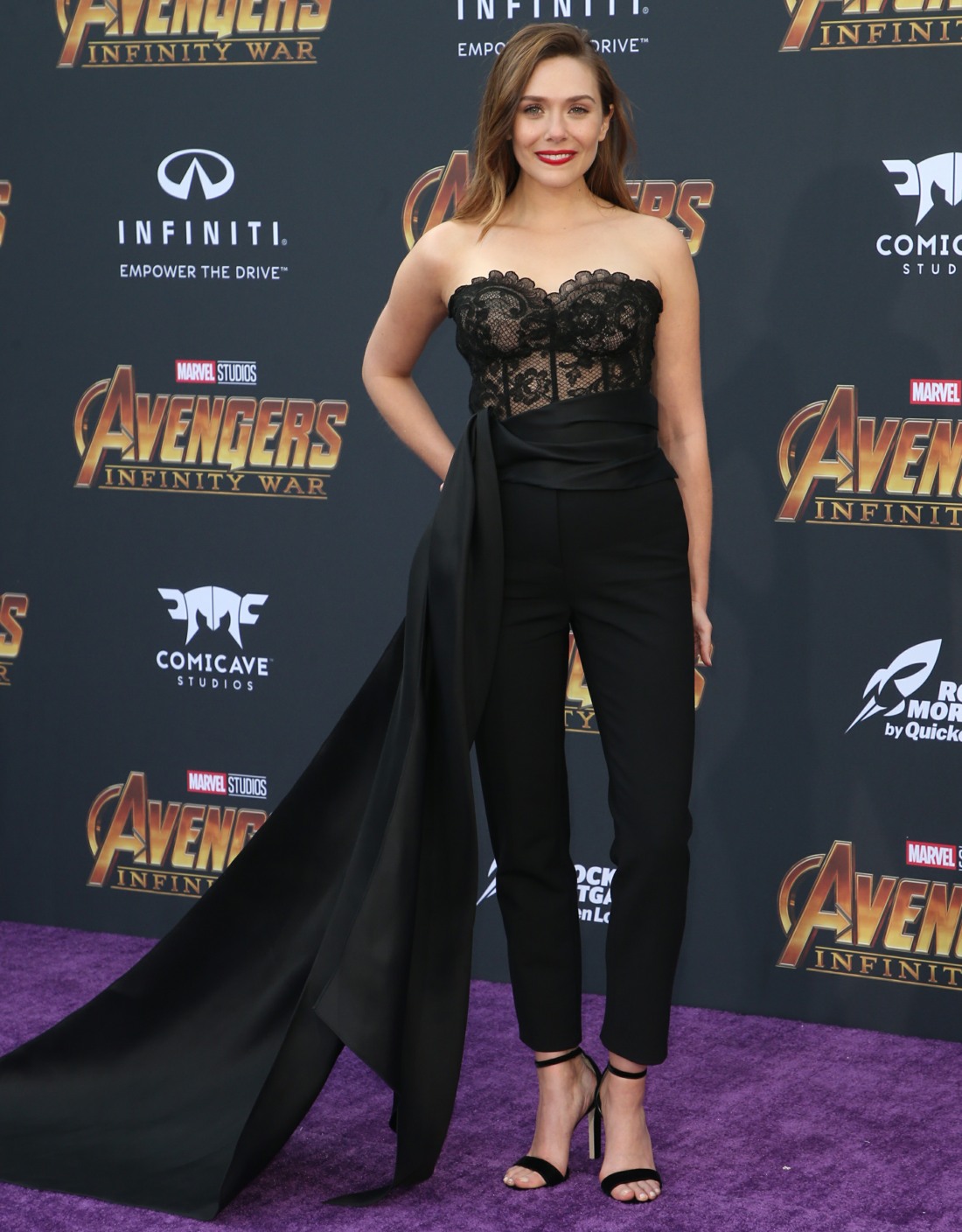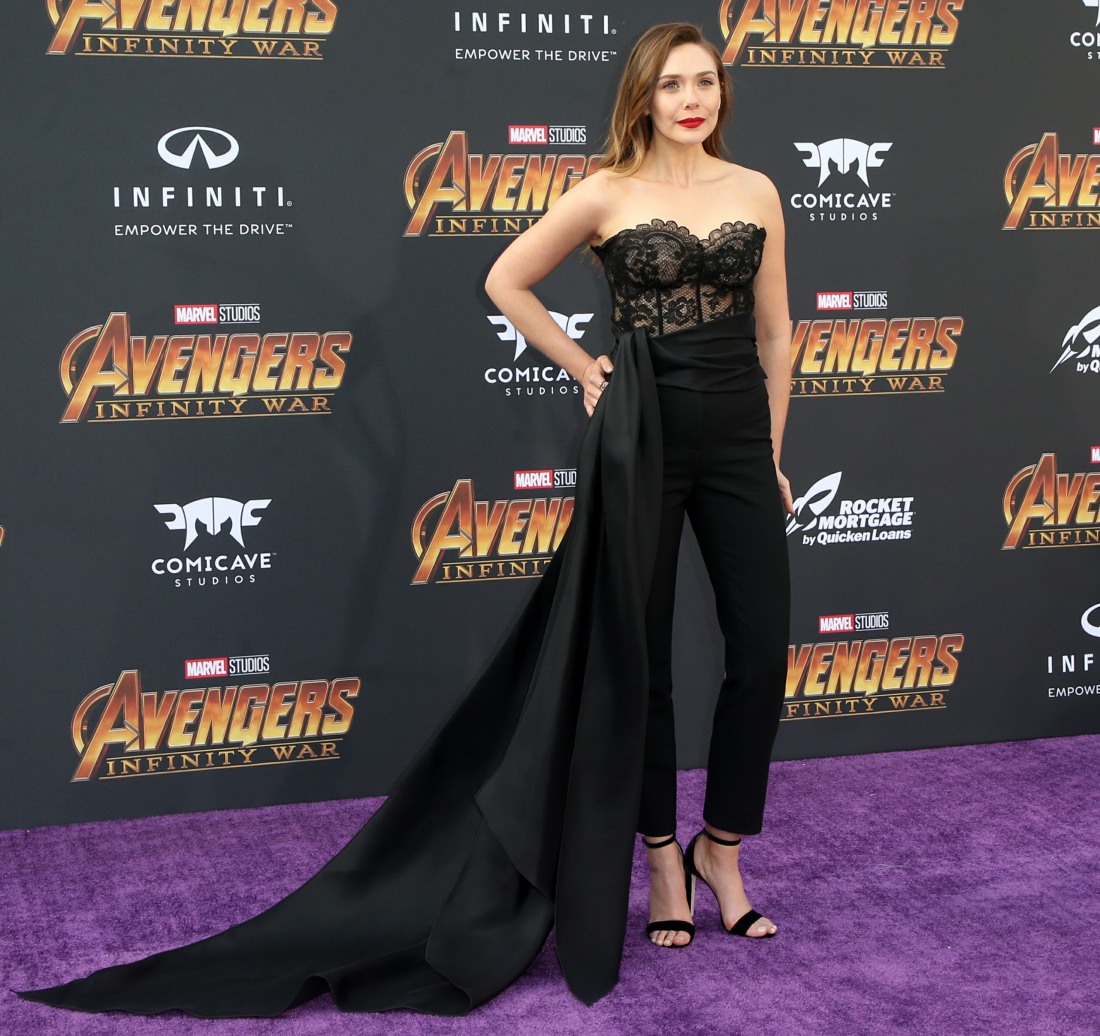 Photos courtesy of WENN.