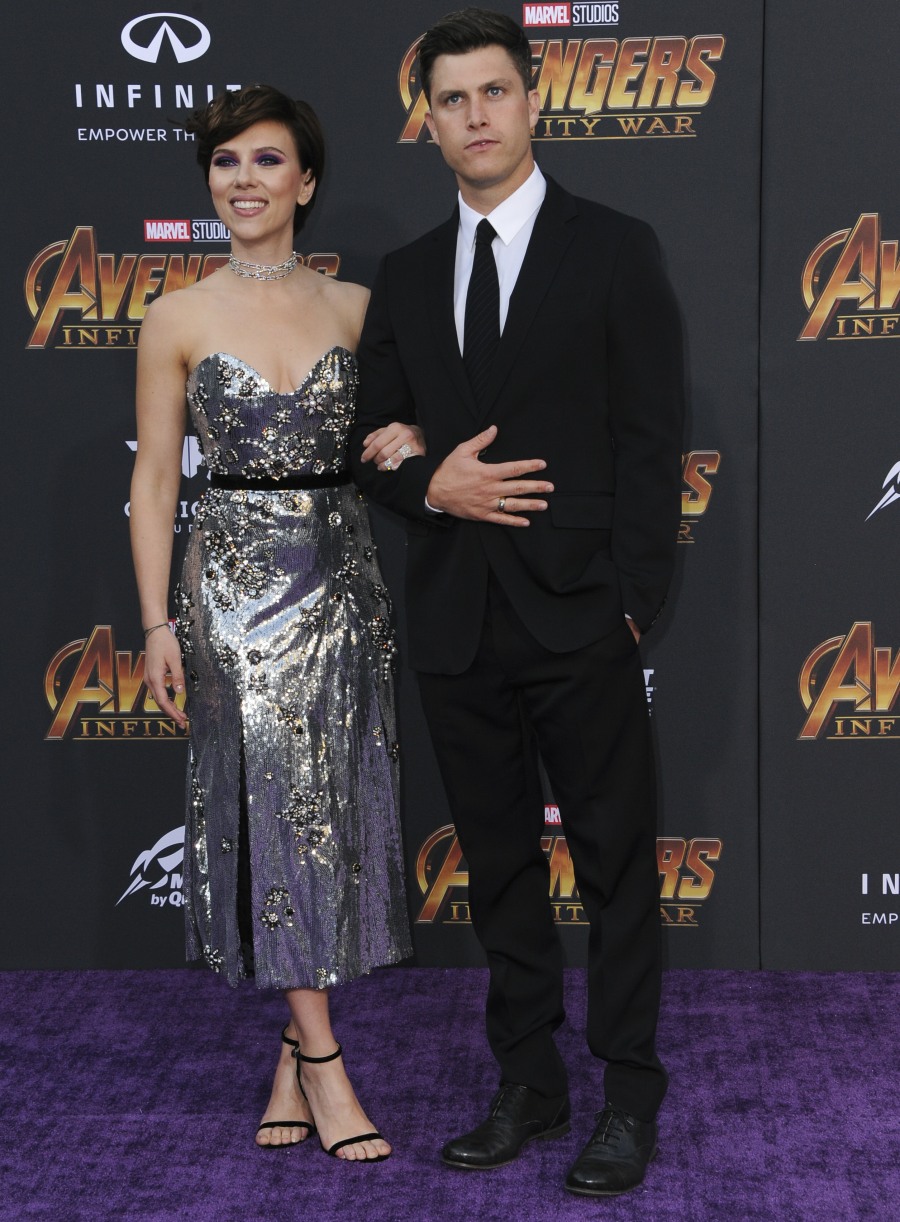 Well, well. It feels like it's been forever since we've seen Scarlett Johansson on a red carpet, right? But she was promoting her projects steadily last year, it's just that when Scarlett isn't in promotional mode, there are few photos of her. There are only rumors… rumors about which guy she's with now, rumors about how many different guys she's dating after her split from the sockless Frenchman. As it turns out, the rumors about ScarJo and Colin Jost were dead-on: ScarJost walked their first red carpet together at the Avengers: Infinity War premiere last night in LA.
The first rumors about Scarlett and Colin happened… I don't know, last year at some point. She's reportedly been hanging out on the SNL set a lot, and they spend a lot of time together in New York (obviously, because they both live there). Red-carpet official is, to me, more official than Instagram Official. So ScarJost is pretty serious. As for Scarlett's look… her dress is Erdem and it's really bad. I also kind of hate the cheap-looking dye job she's working right now.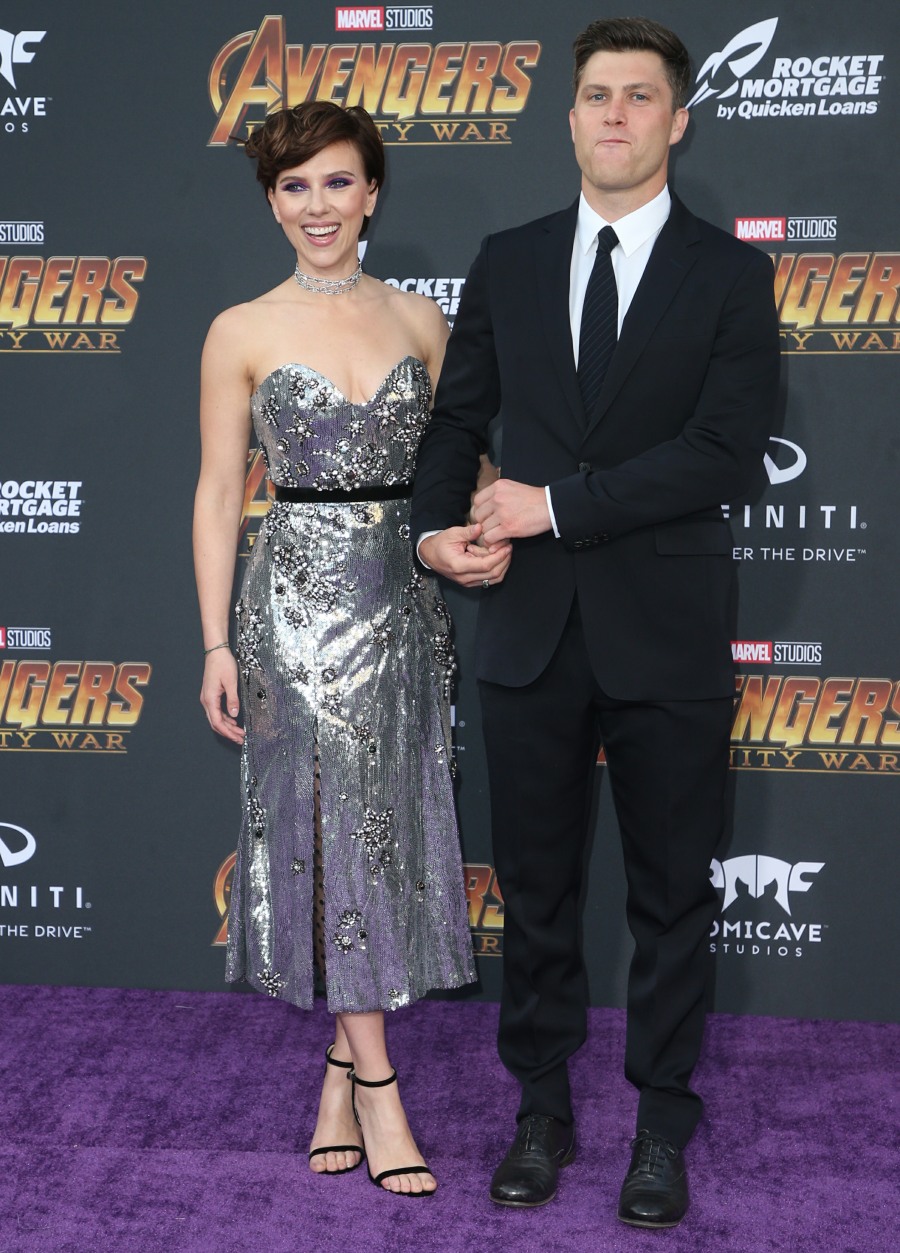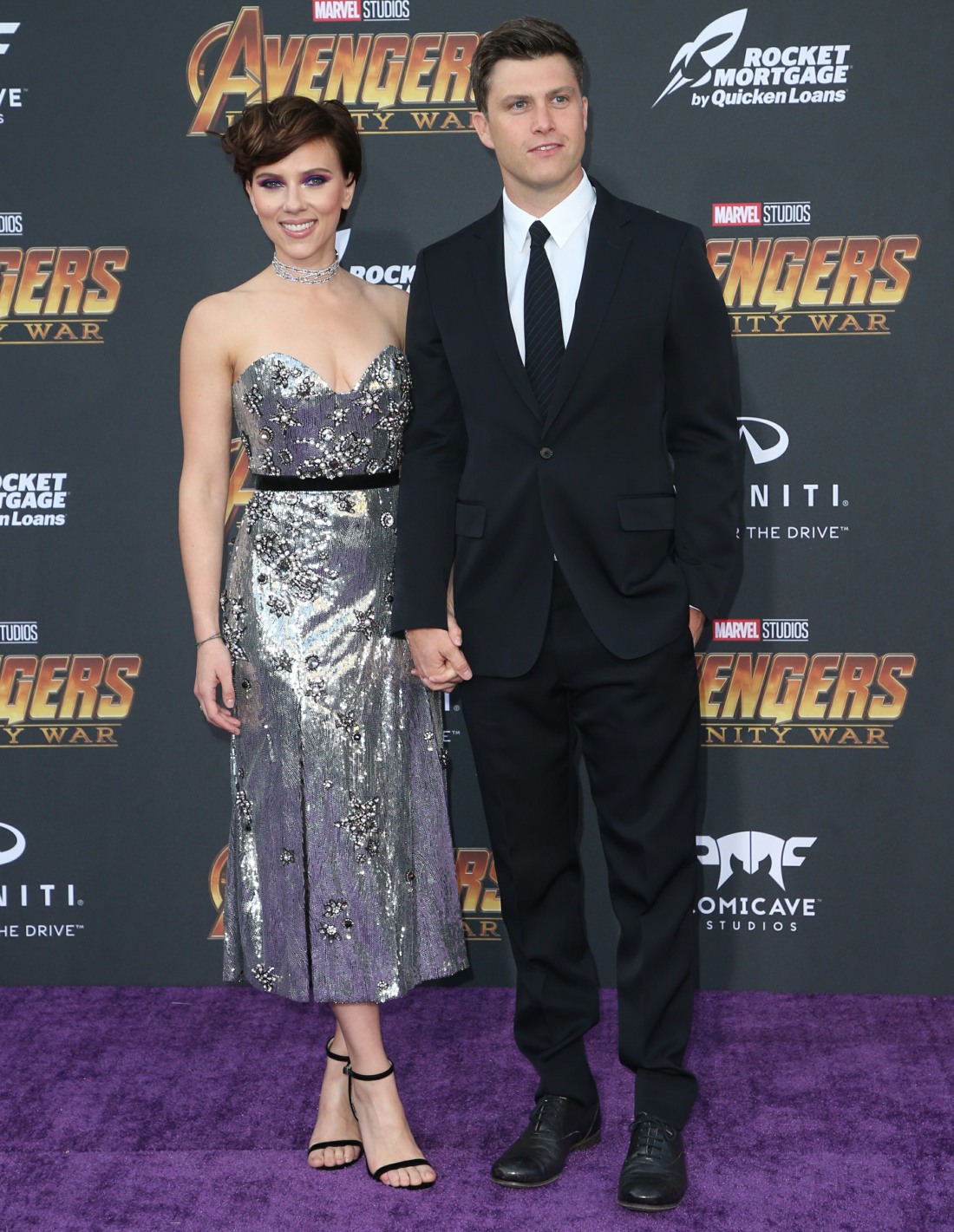 Other photos…here's Josh Brolin and his new young wife Kathryn Boyd. She looks like somebody, right? I'm trying to figure it out. I'm also throwing in some photos of Mark Ruffalo (with a very burly beard) and Sebastian Stan, who's looking like the second coming of Cillian Murphy all of a sudden.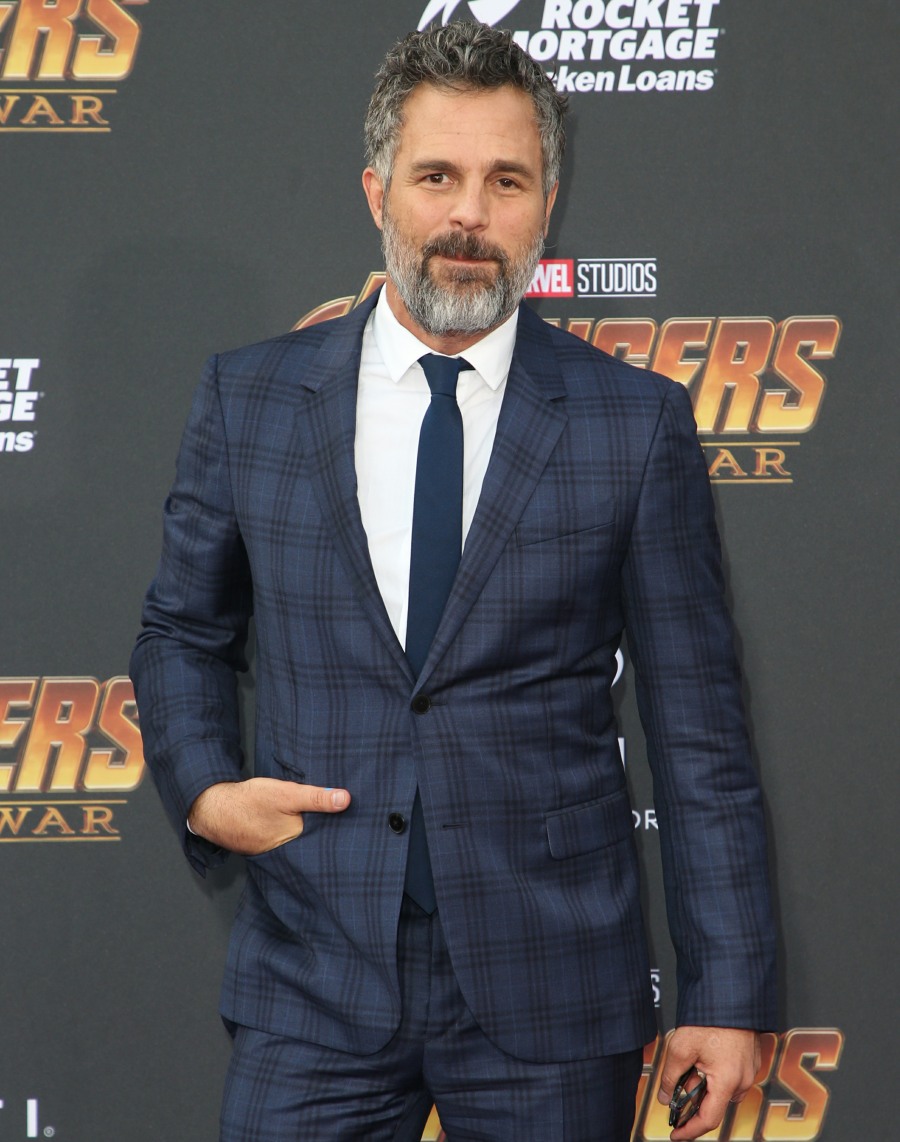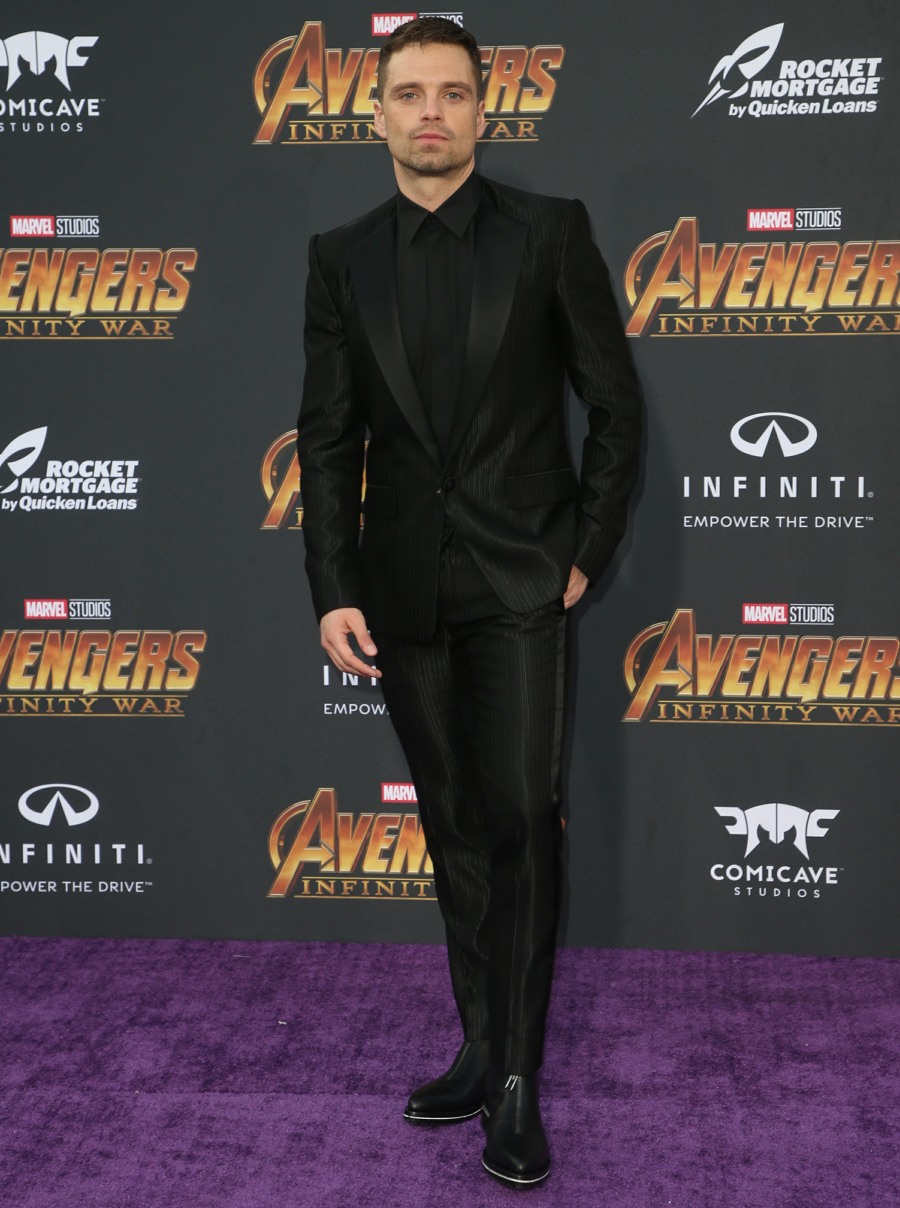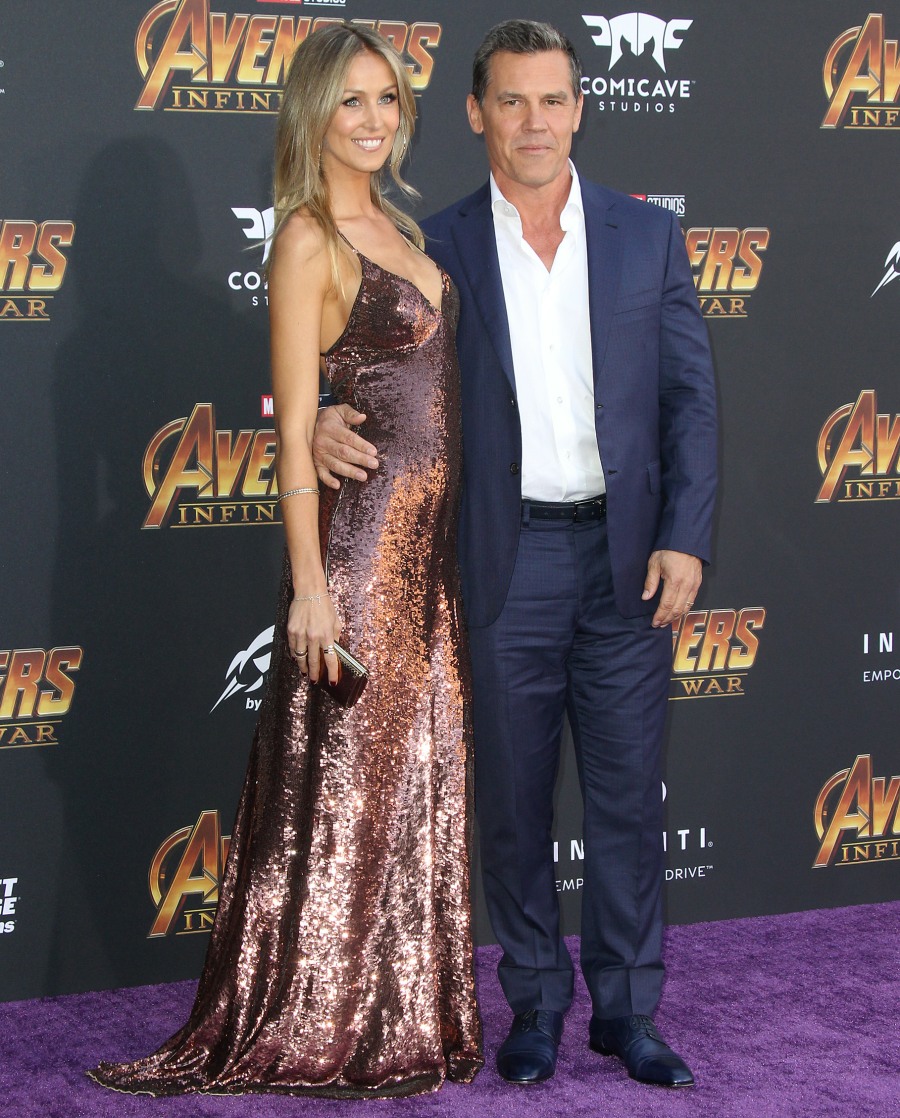 Photos courtesy of WENN.