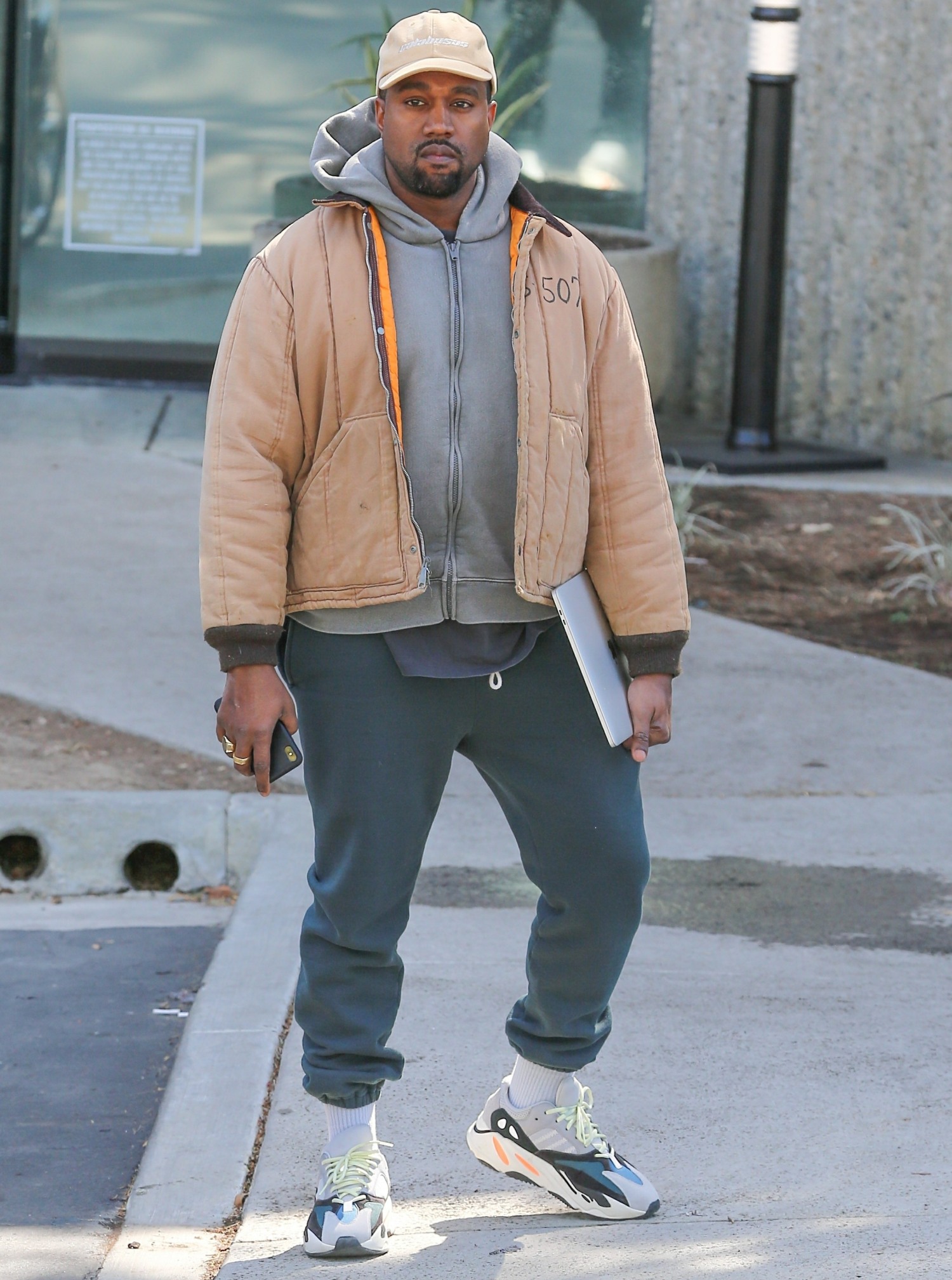 As we already discussed this week, Kanye West is being messy all over the place. We had such high hopes. Well, I won't include some of you in that: I had high hopes. I hoped that he was well, that he had found some kind of balance, that he spent the past year and a half reflecting on his next path. Not so much. The 2018 version of Kanye is basically the same-old, same-old. Messy, incoherent, divisive, politically naive, preachy and manic. According to The Blast's sources, people are starting to get worried.
Those closest to Kanye West believe his mental health may be in serious jeopardy and are pointing to an outburst during a recent studio session as a major red flag. A source who was present for the studio rant tells us Kanye shouted to the entire room, including his team, that he didn't need a bunch of people with "titles" around and that he would "do it all myself," referring to the handling of his career and brand. He was adamant that all Yeezy business would be "handled in-house," meaning by him only. Kanye allegedly wrapped up his rant by announcing, "Yeezy is the new Apple."

Many of Kanye's top advisors were unsure how to handle the outburst, and one source tells us, "We are all worried about his current mental health."

Yeezy's inner circle is mainly comprised of those who helped him recover after his breakdown in 2016 that landed him handcuffed to a hospital bed and caused the cancellation of the Life of Pablo Tour. However, we're told Kanye West is now distancing himself from those same people. It's unclear what prompted the sudden change of heart about his confidantes, but those closest to the star believe he may be suffering from another "episode."

Our sources say that Kanye's recent public comments aren't "making a lot of sense" to his team, who first thought his downpour of tweets and faucet of thoughts were just PR for his upcoming album. We're told his friends and advisors now believe he may be spiraling into a dark place.
There's more in that piece, about how his team was really disturbed by his conversation with Ebro (the radio host) and his political conservatism and such. After The Blast published that story, People Magazine published a flurry of stories about how Kanye and Kim might be at some kind of breaking point:
According to multiple sources, Kanye West has cut off contact with multiple people in his inner circle, including his managers, lawyers and closest friends — and he's also had multiple arguments with his mother-in-law Kris Jenner.

"He's had huge blow-ups with Kris. She sees how erratic he's acting and is most concerned about her daughter's brand. She's also trying to be a good mother-in-law, so he's having explosive issues with her too," a source close to the situation tells PEOPLE exclusively. "Everyone is really, really worried."

A source close to the rapper contends that while West can be "eccentric and erratic," not everyone sees his latest actions as cause for concern. Says the source: "A lot of this is just Kanye. He's always been like that. He stirs the pot."

Kardashian West playfully responded to her husband on social media, but the source close to the situation says it was an attempt to take charge. "Kim is trying to control him and the situation, but he can't be controlled," says the source about the couple, who are parents to 3-month-old Chicago, Saint, 2, and North, 4½. "She's trying her best to support him on social media and show a different side of things, but it's just not working. He genuinely believes he's God and a genius and that he can do everything on his own. He has a great love for Kim, but in his mind he doesn't think Kim is a genius, and he's telling her he knows what he's doing," adds the source.

A West insider says the entertainer, 40, is "sleeping very little" and "texting at all hours of the day or night" and has been exhausting those around him.

"It's very hard to deal with," says the insider. "He's all over the place. If you can't be part of his creative genius, he'll cut you loose. That's what he says."

The source close to West — who says the rapper "seemed great" and "super positive" on the phone last week — acknowledges the star is someone who "revs really high and is really active and expends a lot of energy" on his projects, but insists that's just how he is.

"That's part of being Kanye," says the source, who feels West was recently taken advantage of for radio publicity. "He's willing to take risks with his public persona. He doesn't take it as serious as the internet takes it."
Some of you took issue with my description of Kanye as mentally ill, and possibly (likely) bipolar. To be clear, I meant no offense: this was just an amateur armchair diagnosis, and that guesswork-diagnosis is just me not knowing how to describe what we're witnessing. To me, Kanye's highs and lows have always had a manic/depressive cycle. And he's talked about his mental health in interviews and in his music.
As for his "team" – the last time anyone checked, Kris Jenner was his de facto manager. He's apparently cut ties with everybody else. I dunno… watch this space.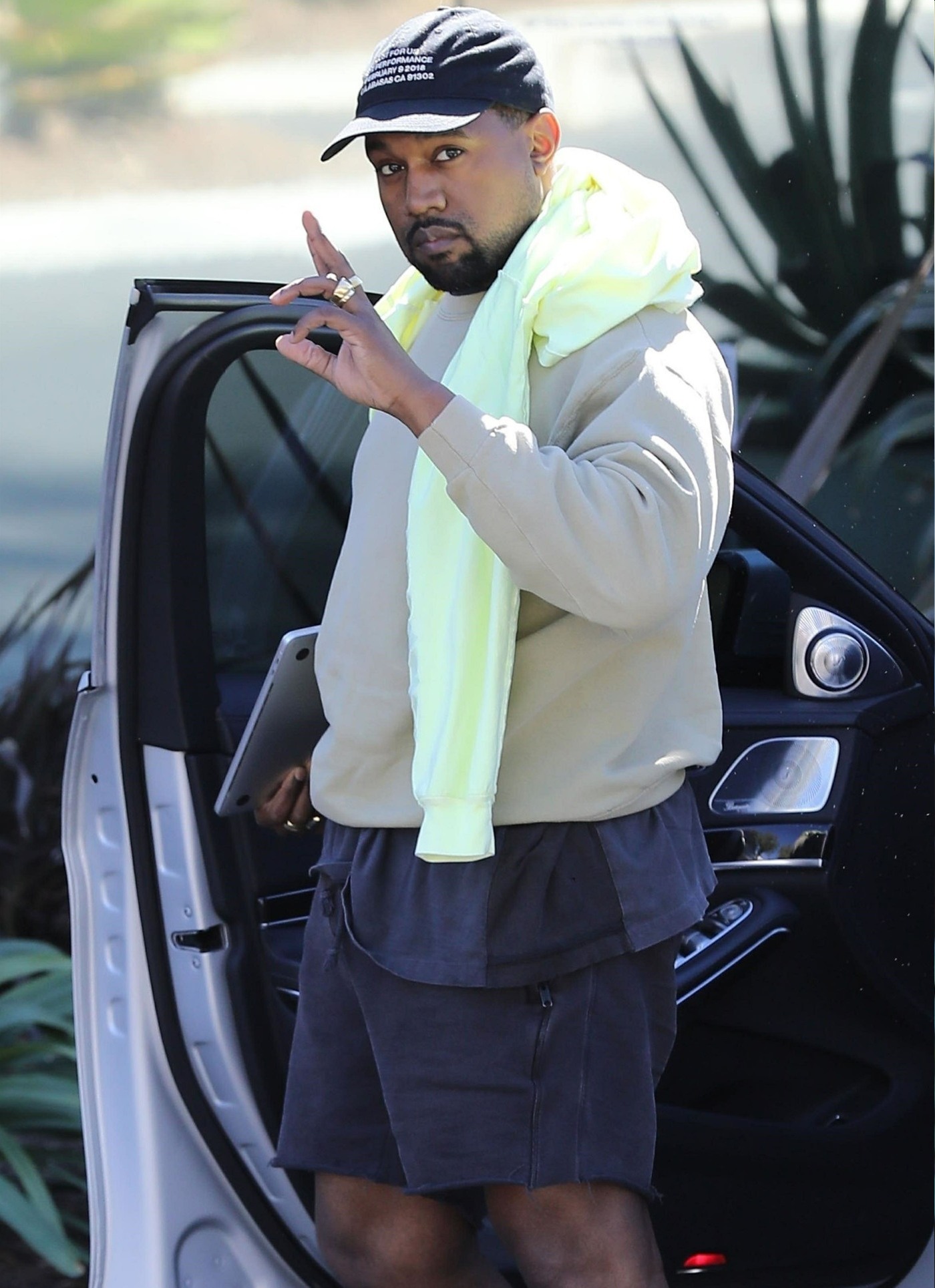 Photos courtesy of Backgrid.