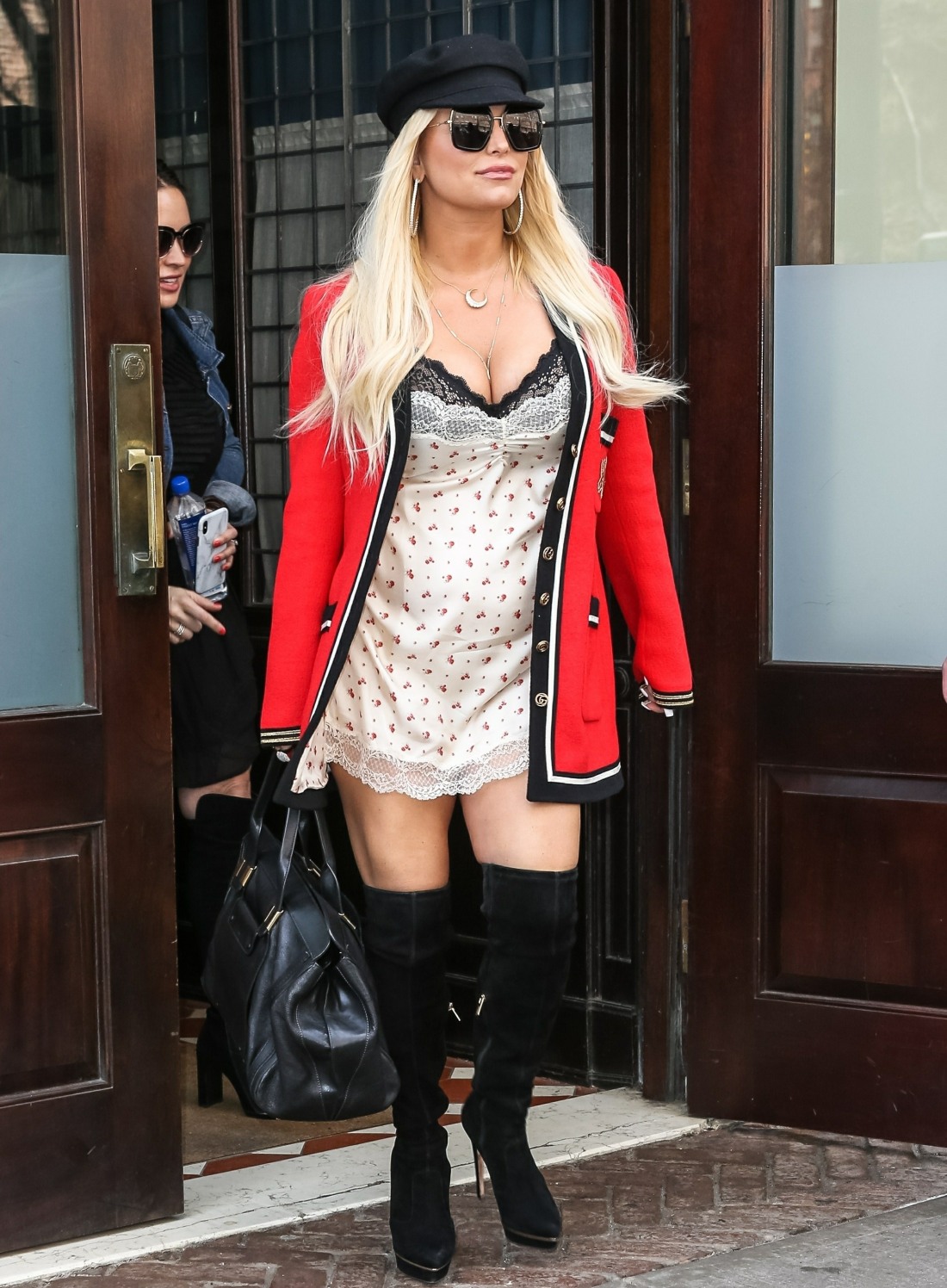 I just realized that we haven't talked about Jessica Simpson YET in 2018. Allow me to make up for that gossip disaster! Here are some photos of Jessica out and about in New York on Tuesday. Yes, these are really photos of Jessica this week. These photos are unaltered. You can't even say that Jessica just got drunk and threw a coat over a negligee and called it a day – she was clearly proud of this Gucci ensemble and she previewed it on Twitter:
Day To Night #GUCCI pic.twitter.com/rRuKeBdvfT

— Jessica Simpson (@JessicaSimpson) April 24, 2018
Even if she had Bella Hadid's figure, this ensemble would be pretty bad. Because it really is just a negligee and a fug coat and hooker boots. But obviously, these photos are making people ask, "so, is she pregnant again?" Jessica actually shut down speculation about having a third child last year, saying she was done having babies and she got an IUD. That was after Ace Knute was a little bit of a "surprise" pregnancy just a few months after giving birth to Maxwell Drew. Anyway, Ace turns 5 years old in June, and Jessica recently told Entertainment Tonight that she does have a case of "baby fever" and that she and Eric Johnson are "always practicing" to have a third. So… there. I think she's already knocked up. She's only 37, by the way.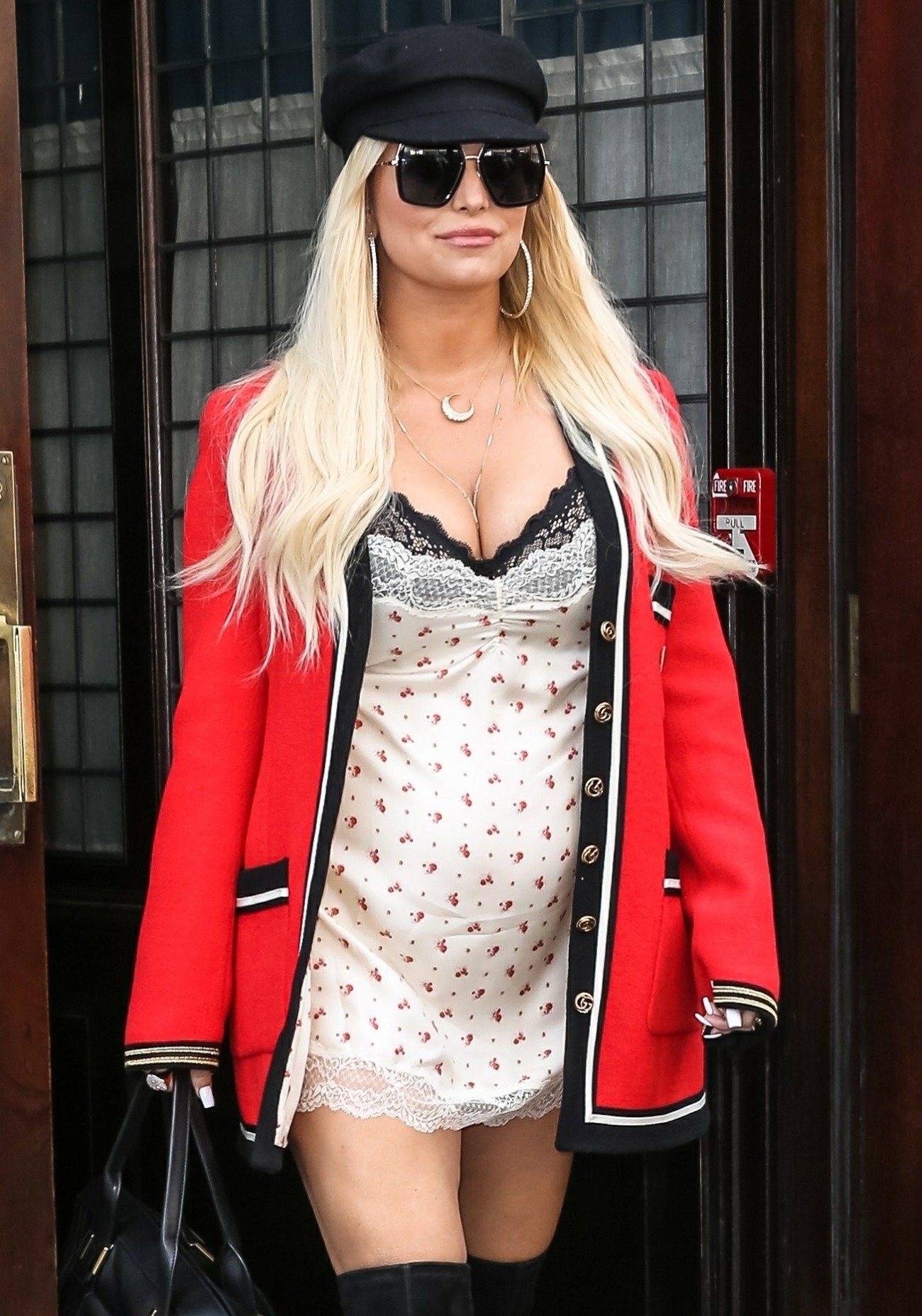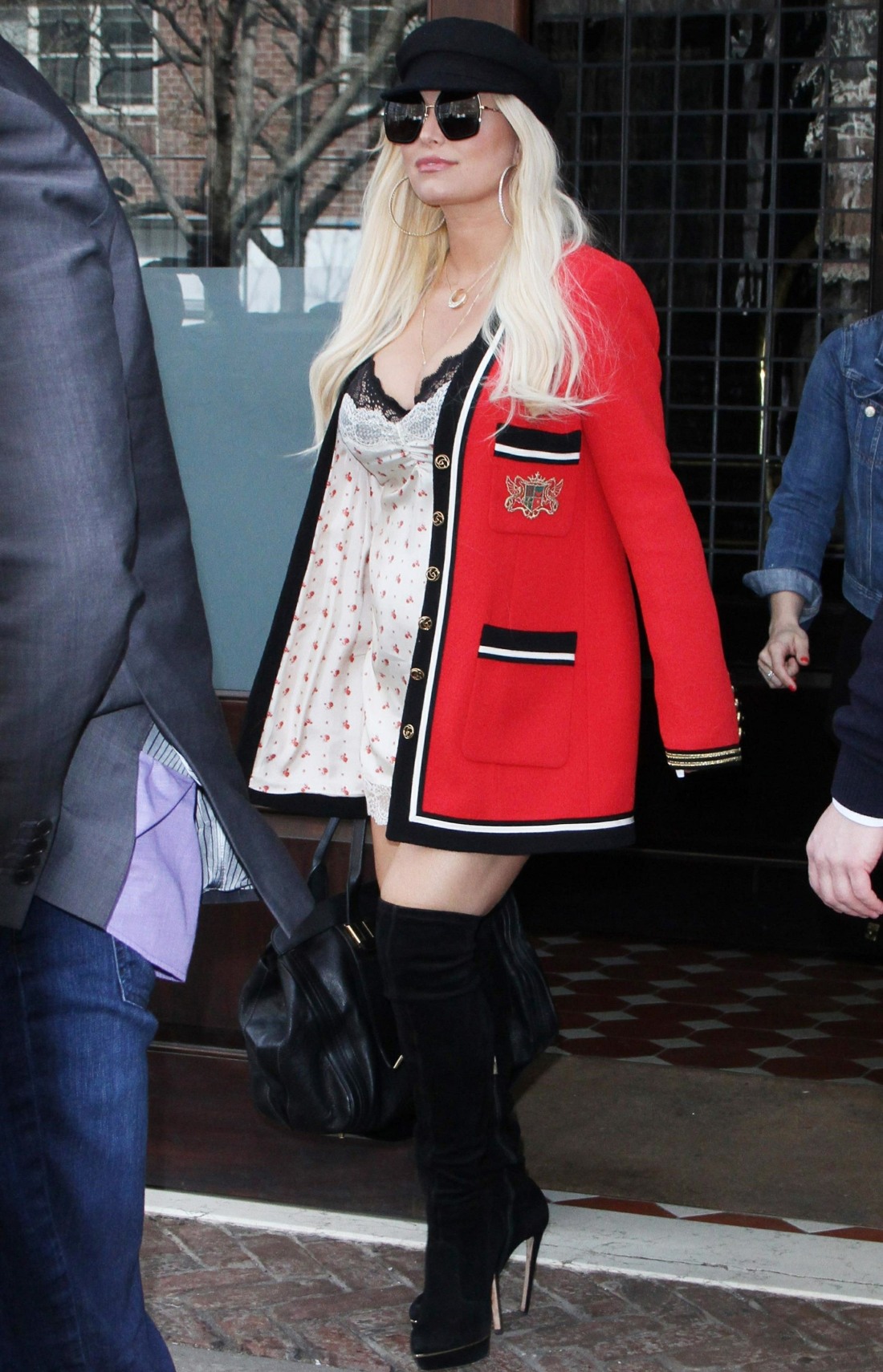 Photos courtesy of Backgrid.