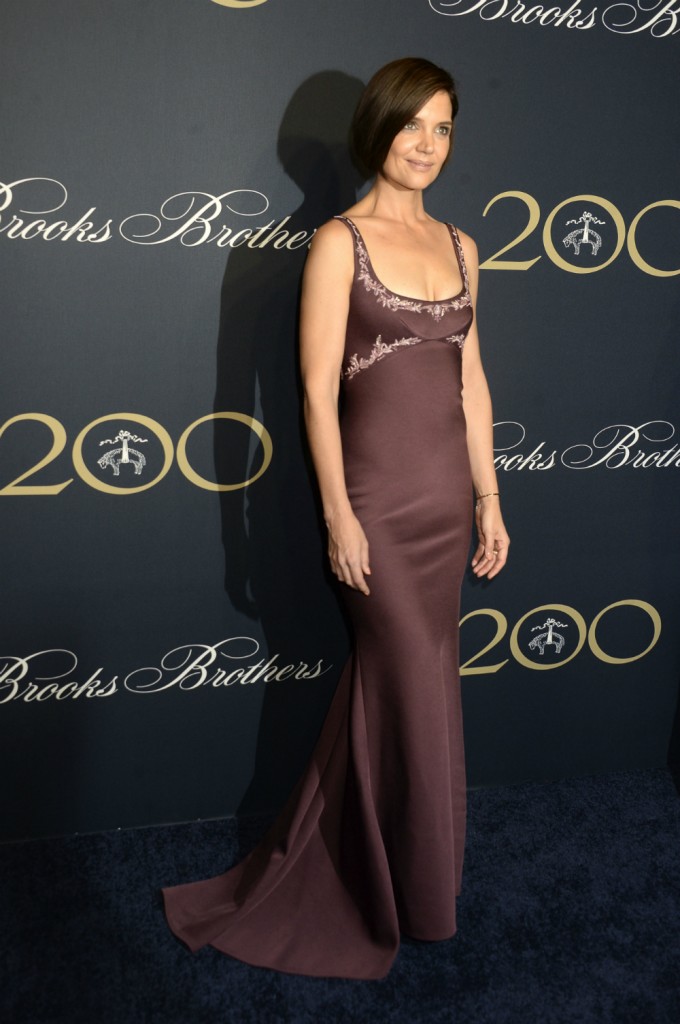 Katie Holmes attended the Brooks Brothers Bicentennial Celebration in this plum Zac Posen gown and accessorized with Zac himself. She looked incredible. The color is luscious. I'd have preferred the embroidery just around the neck, I think the detailing under the bust detracts from the cut of the bodice but it's not terrible. This is a lovely silhouette on Katie. The only real criticism I have with it is the fabric is so light, the dress veers into the formal nightgown territory and I really, really don't want for that trend to resurface. But the dress had a cute little crop jacket (you can see here) that makes up for it. This would have been my go-to wedding look in the 90s: jacket for the ceremony, removed to reveal a sleek little number for dancing. She looks like she only wore a bracelet by way of jewelry, which looks fine, I just haven't seen that before. I would have needed earrings if it was me.
In other Katie news, she and Jamie Foxx were spotted out recently at Nobu in New York City. You can see photos of them here. As usual, they weren't hiding but tried to stay lowkey on their datenight. However, she wore a bright purple floral kimono-style coat and floppy hat while he opted for fire-engine red satin crew jacket – not exactly subtle. As far as the status of their relationship, without direct confirmation, it sounds like they're just doing their thing. They're together, they adore each other but they want to stay under the radar. Why? Because that's what's been working for them:
The pair has kept their romance extremely private since they were first spotted dancing with one another in the Hamptons in 2013, one year after the Dawson's Creek alum split from Tom Cruise following six years of marriage. Since then, they've mostly spent time together at one another's homes in Los Angeles and avoided the spotlight.

"Jamie and Katie's relationship is not a secret but they both like to keep it under the radar," a Foxx source previously told PEOPLE of the couple. "They have nothing to hide but Jamie, especially, is very low key about his life in general, and rarely talks about it. He is not one to acknowledge anything about his private life and neither does Katie."

"They are happy, they just don't flaunt anything," the insider continued. "Jamie will always go out of his way to stay discreet. That is his way, and it works for him. If they could stay secret forever, Jamie would be happy."
It makes sense. Jamie really has always been low profile about his personal life and Katie, well – I imagine she's had enough of high profile romances. A part of me wonders if they are actually exclusively together but another part thinks, eh – they've been together for five years, whatever they've got, it's working so who cares.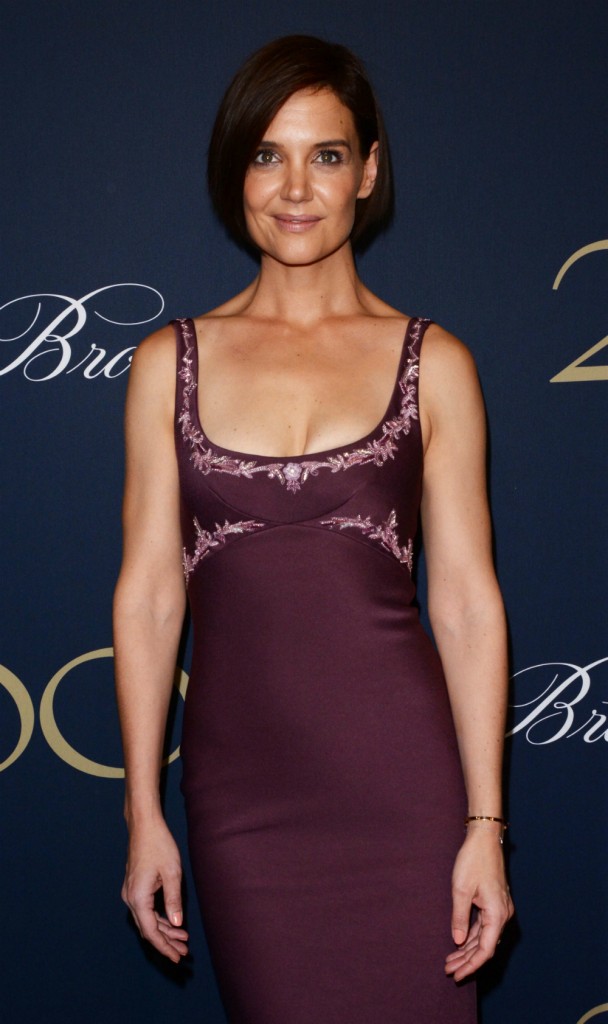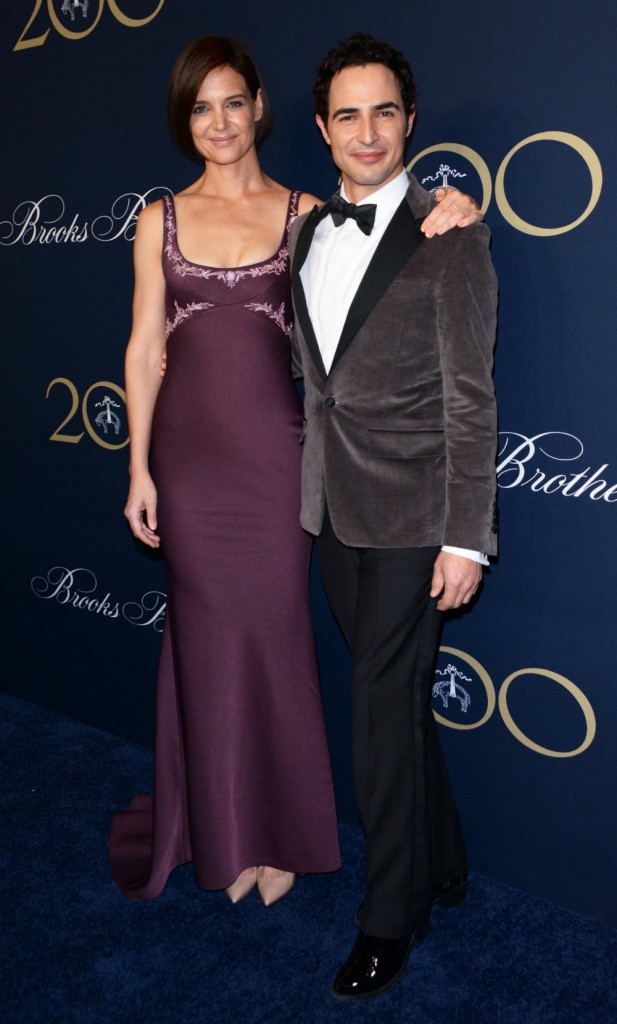 WENN Photos