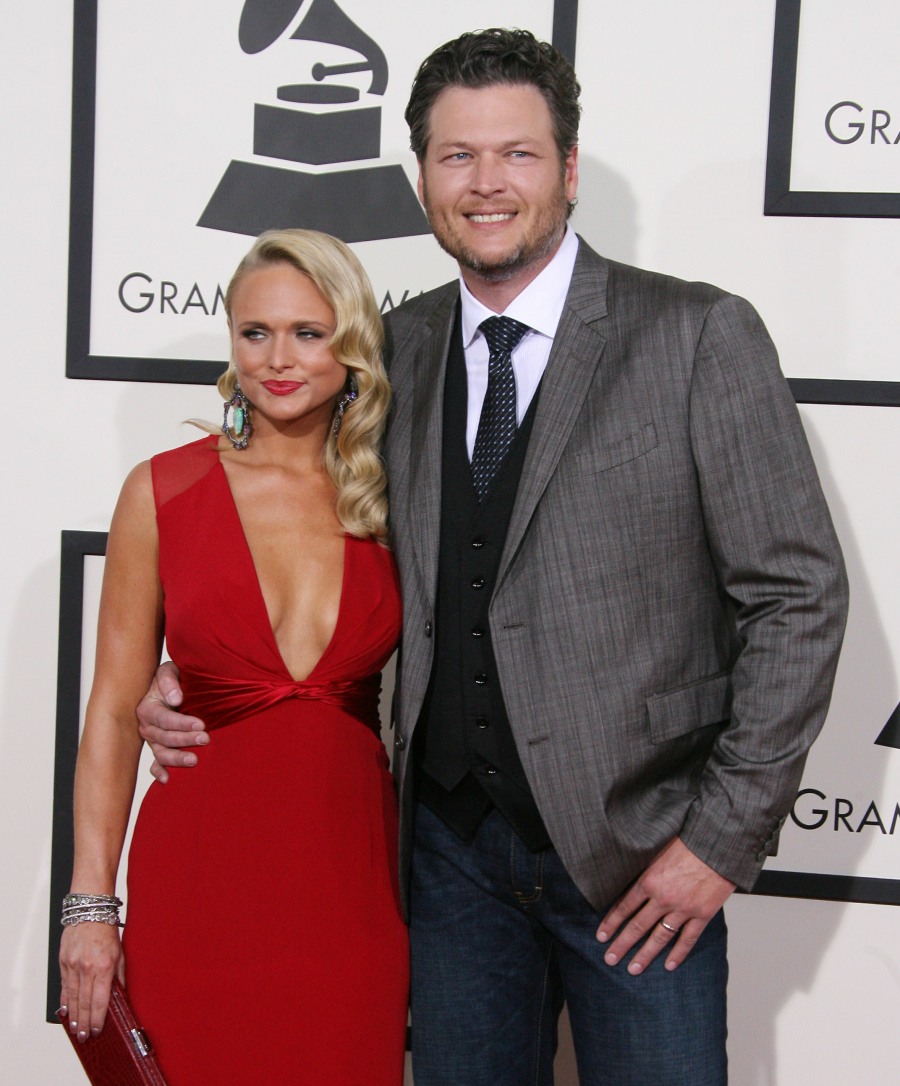 You know what? I'm actually enjoying this country-music homewrecker drama. I feel like the country-music world is just as shady and dirty as every other entertainment-connected industry, but because country music people say "y'all" and "Jesus" a lot, a lot of their shadiness gets whitewashed. Like, they're thought of as somehow purer or more authentic than other entertainers. Nah – they're just the same as everybody else. So, to recap: Miranda Lambert homewrecked another marriage. She began an affair with Evan Felker during their tour – within one month of their tour, his wife had filed for divorce and Miranda's boyfriend Anderson East had dumped her. Before that, Miranda was married to Blake Shelton, who divorced her very suddenly when he apparently discovered that she was screwing around on him all over the place. Before that, Blake was married and he cheated on his wife with Miranda, who was also in a relationship. I mean… it's a HUGE mess. So, Blake tweeted this shady sh-t when the Evan Felker story broke:
Been taking the high road for a long time.. I almost gave up. But I can finally see something on the horizon up there!! Wait!! Could it be?! Yep!! It's karma!!

— Blake Shelton (@blakeshelton) April 25, 2018
Some people were like "oh, where's my popcorn, this sh-t is about to get GOOD." Other people were like "hey why is Blake talking about karma when he did the same thing as Evan Felker? Didn't Blake dump his wife as soon as Miranda's sorceress V came around?" Those are the questions that Miranda's ex-boyfriend asked. This is the boyfriend she cheated on WITH Blake.
Miranda Lambert's love life is one tangled web. The "Tin Man" singer's ex, Jeff Allen, replied to Blake Shelton's tweet about "karma" and accused the former married couple of cheating at the start of their relationship.

"You know, i've always given you the benefit of the doubt and chalked it up to just being human, But you must be one arrogant SOB to pop off something like this, when I know damn good and well you were cheating on your wife and Miranda was cheating on me when you two started up," Allen wrote in a now-deleted tweet to Blake Shelton on Thursday, April 26.

After deleting the tweet, Allen wrote, "I kept my mouth shut for 13 years. Sorry, his karma tweet rubbed me wrong. All of this is pointless."

RadarOnline reports that Allen dated Lambert for three years before she met Shelton in 2005. His tweet was in response to the Voice judge's message about karma, which a source confirmed to Us Weekly was referring to Lambert's new relationship with Evan Felker.

While it's unclear exactly when Lambert and the Turnpike Troubadours frontman started their relationship, a source revealed to Us that they "started spending a lot more time together" during Lambert's Livin' Like Hippies tour, on which Felker's band is currently performing as the opening act. Both Lambert and Felker were allegedly in relationships when things "happened" between them. The Grammy winner, for her part, had been dating Anderson East for two years. (Us Weekly confirmed their split earlier this month). Felker, meanwhile, wed his estranged wife Staci in September 2016. (Staci filed for divorce in February — one month after her ex started touring with Lambert.)

As for Lambert's relationship with Shelton, the two musicians met while performing together in 2005. The "I Lived It" singer was married to his first wife, Kaynette Williams, at the time.

"I was a married guy, you know, standing up there going, 'Man, this shouldn't be happening.' Looking back on that, I was falling in love with her right there onstage," Shelton told VH1 in 2011 about Lambert. Shelton and Williams got a divorce in 2006. He was married to Lambert from 2011 to 2015.
Finally! We've finally found the Ground Zero of this wicked web of infidelity and homewrecking. Jeff Allen and Kaynette Williams are the only people with clean hands in this entire drama, right? Or is someone about to come along and inform me that Jeff Allen was actually married when he first hooked up with Miranda too? Hm.
My question: how long can the country-music establishment ignore this? By that I mean, at some point Miranda is going to "steal the wrong man" and suddenly her career will be over, right? Or am I getting that wrong? Does Nashville play by a different set of rules? Does Miranda still get to be the cute blonde who sings about heartbreak when her sorceress V is literally casting a spell on every married man she meets?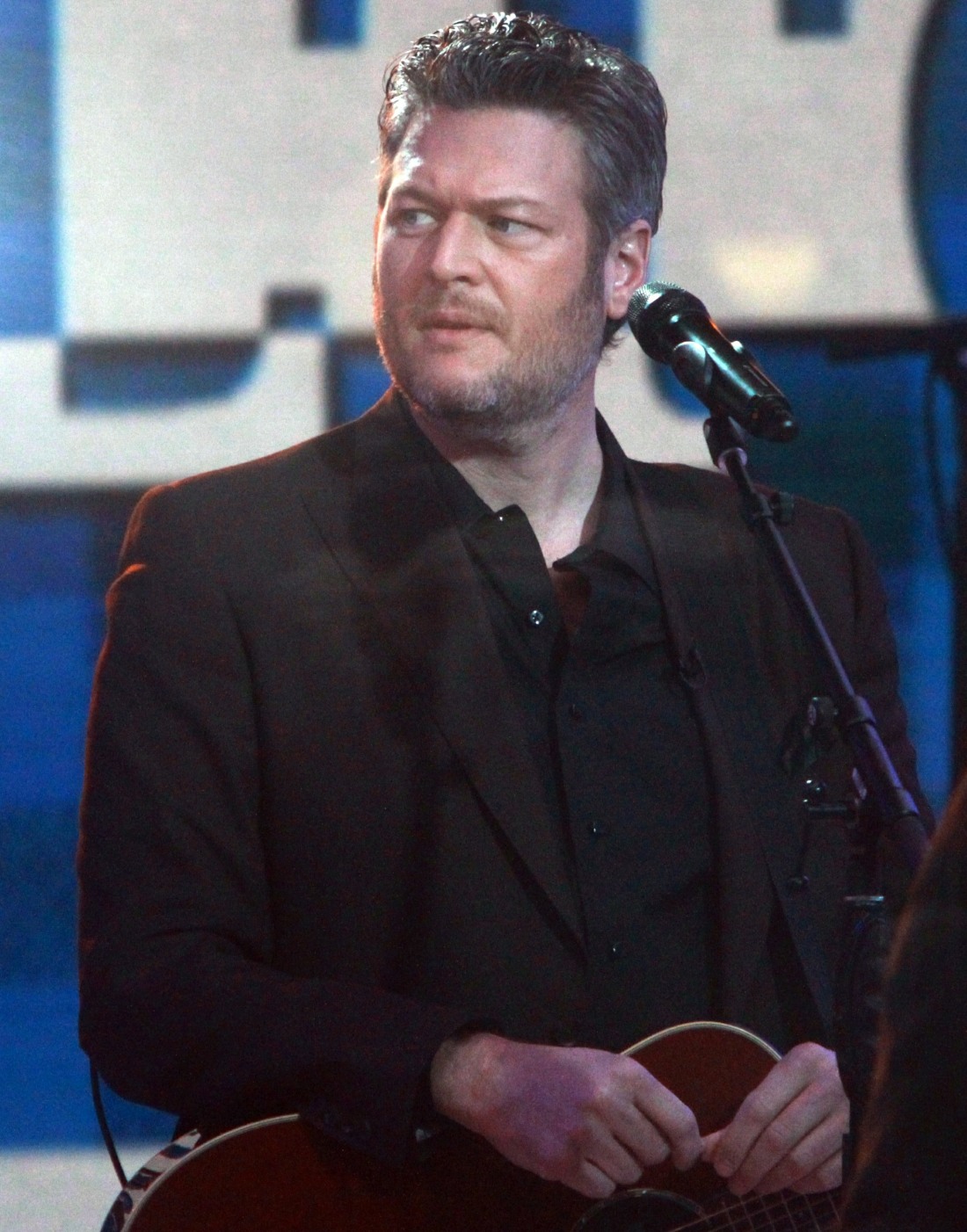 Photos courtesy of WENN, Backgrid.