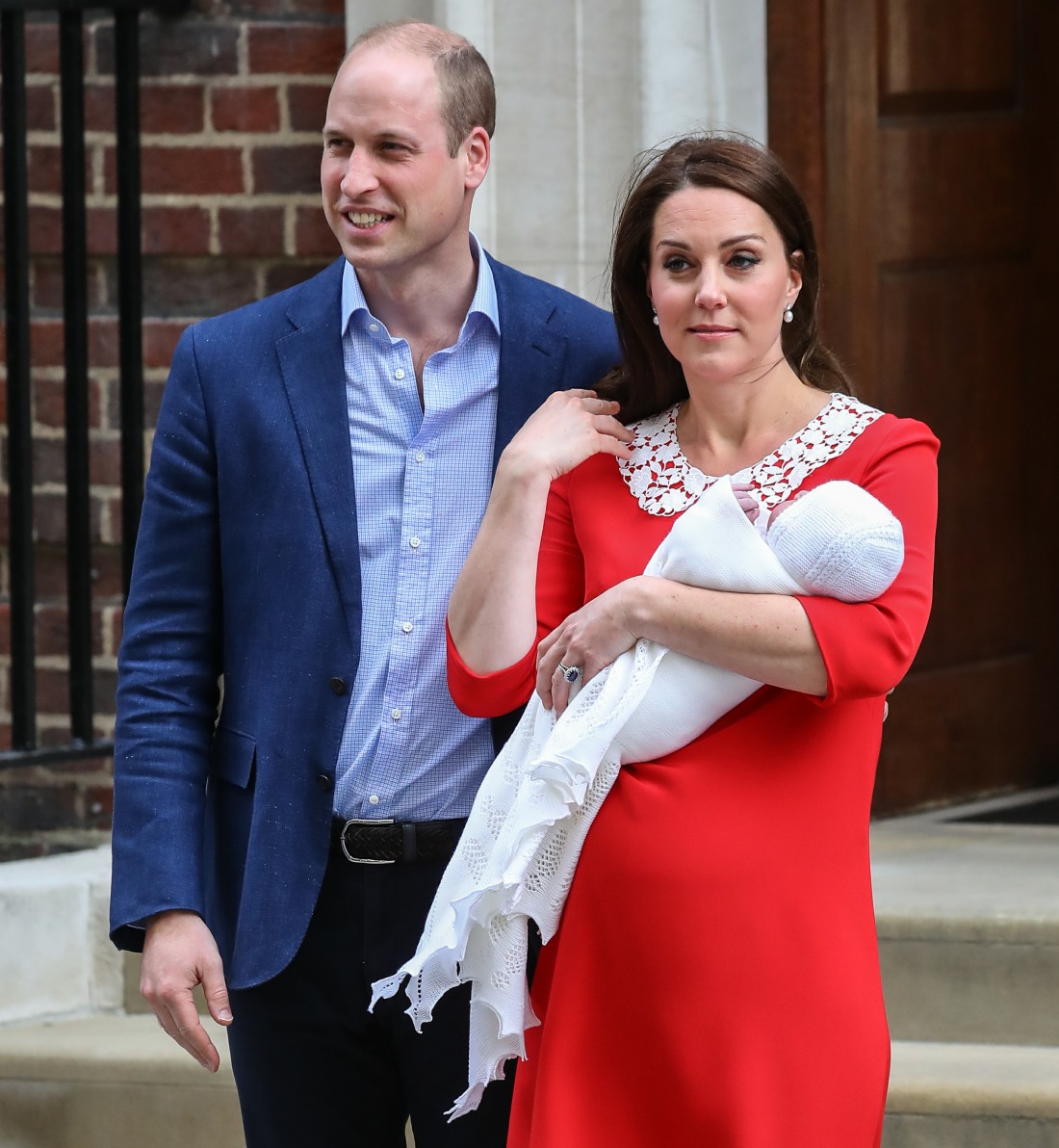 By the end of last week, I was completely punch-drunk from The Great Baby-Name Wait(y). I know this is completely unfair, but I ended up disgusted with how long it took the Duke and Duchess of Cambridge to announce the name of little Prince Louis Arthur Charles of Cambridge. In fairness though, I think a lot of media people were disgusted too, which is why the Daily Mail published that shady piece on William and Charles' relationship, which made William sound like a complete brat (which I believe he is). In any case, by Friday, I was completely over it. Which is why I missed this amazing observation:
Rosemary's Baby red dress. pic.twitter.com/d8xa1K27Sm

— Alfonso Cuaron (@alfonsocuaron) April 28, 2018
As it turns out, we probably should have greeted Prince Louis with cries of "hail Satan!" We all know that Kate loves to buy new, bespoke clothes which often look like the worst trends of the 1950s or the 1910s, but copying a dress from Rosemary's Baby is a bridge too far. Someone should have figured this out long before Kate stepped out with Little Lou.
As for Baby Lou, so many royal experts dusted off their credentials to discuss the baby name:
Prince William and Kate Middleton had several treasured royal family names to choose from when it came to selecting a name for their new son. But Louis — although a traditional name — wasn't the obvious choice, as it's big brother Prince George's middle name.

Joe Little, managing editor of Majesty magazine, says using the same name across the immediate family isn't unusual. In fact, Queen Victoria incorporated the name Albert (the name of her beloved husband, Prince Albert) in all of her sons' names. Victoria's grandson, George V, even incorporated it into his three sons' names.

"While she was alive, Queen Victoria wanted all her male descendants to have Albert included in their boys' names," Little tells PEOPLE. "Using Louis twice would have been the couple's choice — they clearly regard it as a nice name."

Louis is likely a tribute to Prince Philip, whose grandfather was Prince Louis Alexander of Battenberg. The name holds great meaning to William's own father, Prince Charles, whose beloved great-uncle and mentor, Earl Louis Mountbatten, was assassinated by the IRA in 1979.

Little adds, "Louis is obviously a favorite name and an indirect nod to the Duke of Edinburgh and his side of the family. I did think that Philip might have appeared in there somewhere."

Royal historian Robert Lacey adds: "It shows the romance of this name associated with the hero and family mentor whom William never met — his father's 'honorary grandfather.' And maybe Kate enjoyed the French flavor of Louis in these Brexit days. It's very Champs Elysées! Louis exudes the aroma of strong coffee and the fizz of champagne."
Ha, the idea that Will and Kate named their (Rosemary's) baby Louis as some kind of anti-Brexit, pro-French signal is… probably not a good theory. They are trying to be the Brexit ambassadors, and they want to travel around Europe and encourage friendship and beneficial trade agreements with European (EU) countries. What does naming him Louis have to do with that though?
The Daily Express suggested that Little Lou got a "fun" name because he won't be king and he'll just end up a military officer, most likely. Which is probably true, but how is Louis a "fun" name?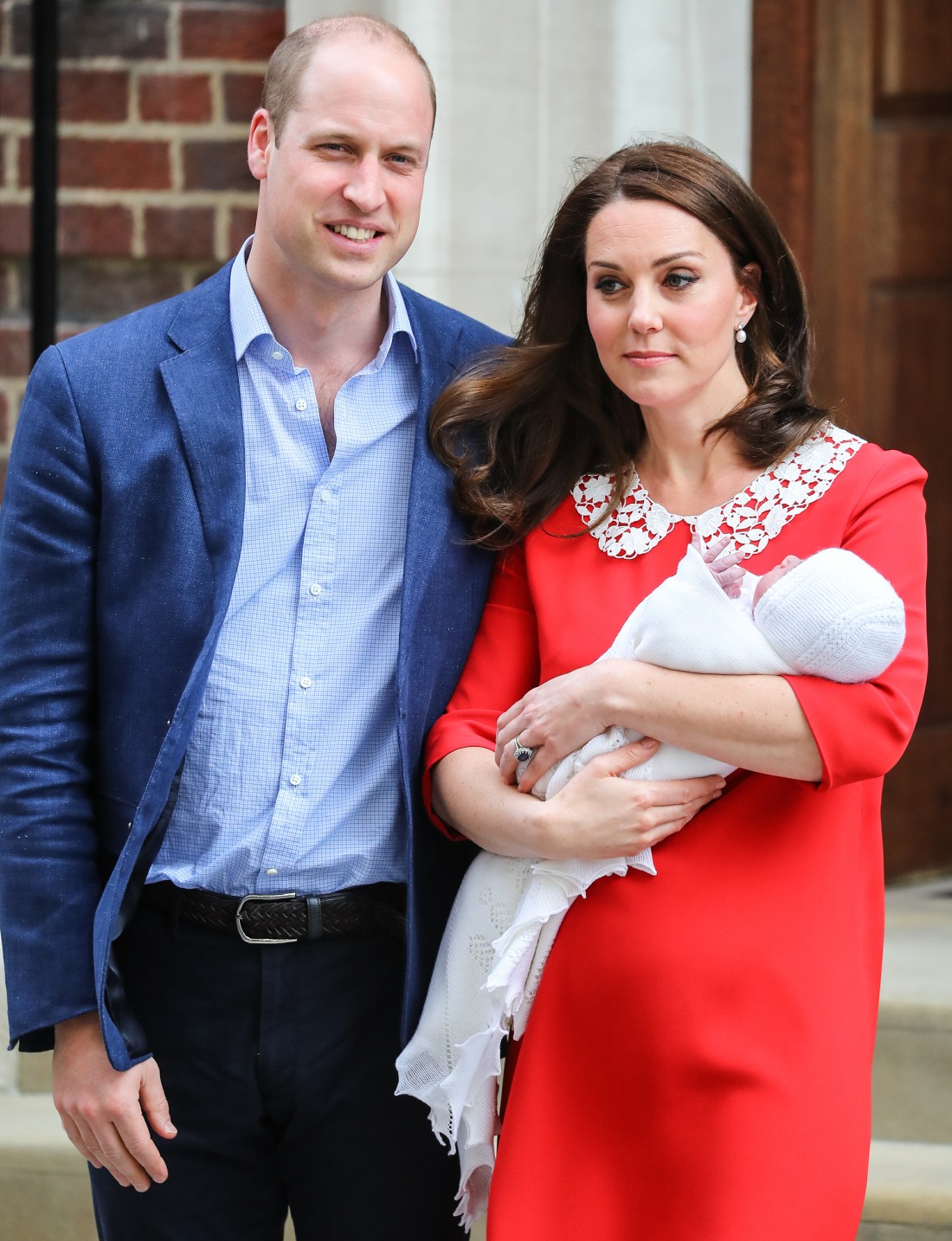 Photos courtesy of WENN.