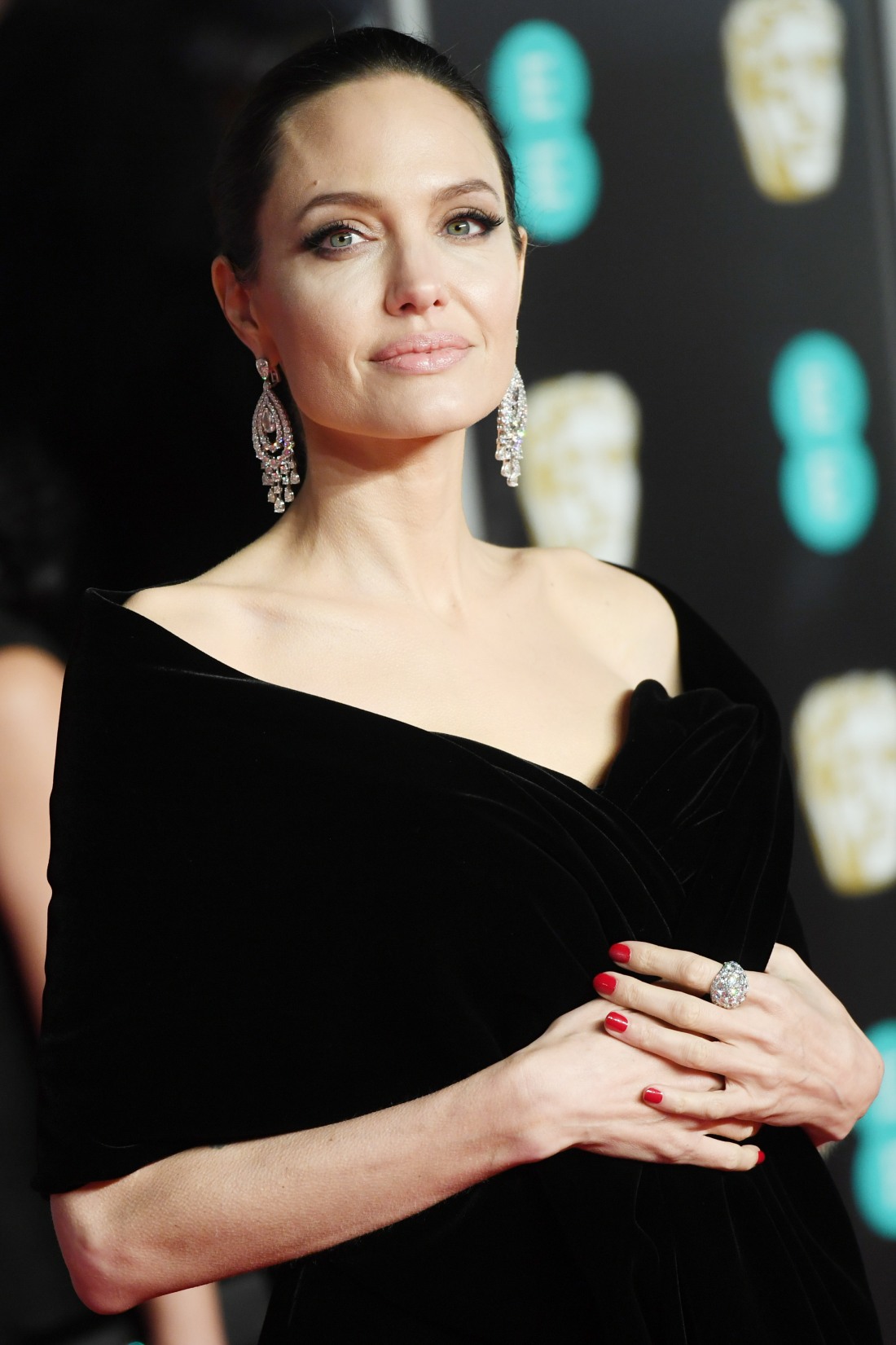 I've been an Angelina Jolie fan for so long, I remember when her skin wasn't that great. It was in 1990s, when she was breezing by on "being in her early 20s" and not really taking care of herself. But at some point, she went clean and started taking better care of herself. Her skin improved drastically. I also remember when she had a lovely tan most of the time, but in her mid-30s and beyond, she's gone all-in with being as pale as possible. Anyway, Angelina revealed the name of her dermatologist in a recent interview, and now she's given her dermy permission to speak about her (Jolie's) skin care over the years. The dermatologist's name is Rhonda Rand, and I actually found this interview rather fascinating. You can read the full piece here at Refinery29. Some highlights:
Rand says Jolie keeps it simple & natural: "When [Jolie] knew she was going to have an acting career, she wanted to take care of her skin in the most sensible way. She's lucky she has her mom's beautiful, olive skin. She's always been such a natural beauty, so she didn't ever have to do much. It was really just sunscreen, proper cleansing with a mild, gentle cleanser, antioxidants, sometimes glycolic [acids], and natural products. Some alpha hydroxy [acids] are good too, and they're very natural. She doesn't need major scrubs or products with lots of chemicals."

Jolie doesn't wear a lot of makeup: "The thing about [Jolie] is she never wears makeup unless she's working — it's probably another reason her skin looks good. She's also good about removing makeup. I know her makeup artist is super careful about what she puts on her skin and takes good care of it when she's working."

She wears sunscreen: "She's olive skinned like her mom, but it's not like she lets herself get dark. She's been so good about using sunscreen from such an early age to protect her skin. She knew that the sun is not good for skin in general — in terms of pigmentation problems and that sort of thing. She's also good about wearing hats, which is so important. She hydrates a lot and does a lot of good moisturizing, but again, it's the sun protection that's going to stop you from aging more than anything."

What Jolie does get done: "I basically try not to do too much. There's a light laser resurfacing we like to use sometimes, but just once in a while. It's used to improve your skin and give it a little bit of a glow, but it's a little more than a facial. When she was pregnant, she got a little pigmentation. And sometimes, when she's in very sunny climates working, she can get some pigmentation, too. We can help take care of that with a photofacial or Intense Pulsed Light (IPL). We're super careful. None of these things change the quality of your skin or cause scarring. She doesn't have any kind of a plastic look because [she] doesn't do anything drastic — she doesn't need it. She has really good genes and gets more and more beautiful with time.

How early menopause affected her skin: "Every woman goes through menopause, some women do at 48, some at 53. Yes it's true that Angelina experienced forced menopause a little bit earlier. But if you take care of your skin, it's going to look so much better. Even through the menopause changes, as long as you moisturize and use some good, quality products like antioxidants, alphy hydroxys, or maybe retinol — those things are all great for your skin."
Rand wasn't asked – or perhaps she declined to answer – any questions about whether Jolie gets a little something extra in the way of Botox or any kind of injectible. Rand would be the person to ask, right? Or do Hollywood women go to someone different for their Botox needs? There have been moments where I've thought Angelina was getting a little something extra done, just a "sprinkle" of Botox on her forehead, anything like that. But whatever she does, she doesn't overdo it and she's not wandering around with a Muppet-face.
Also: I do think Angelina goes without makeup a lot. She's never been big on "needing to be made up" or anything. And speaking as someone who stopped wearing makeup long ago… it does improve your skin. My skin got so much better when I broke the cycle of wearing makeup to cover breakouts.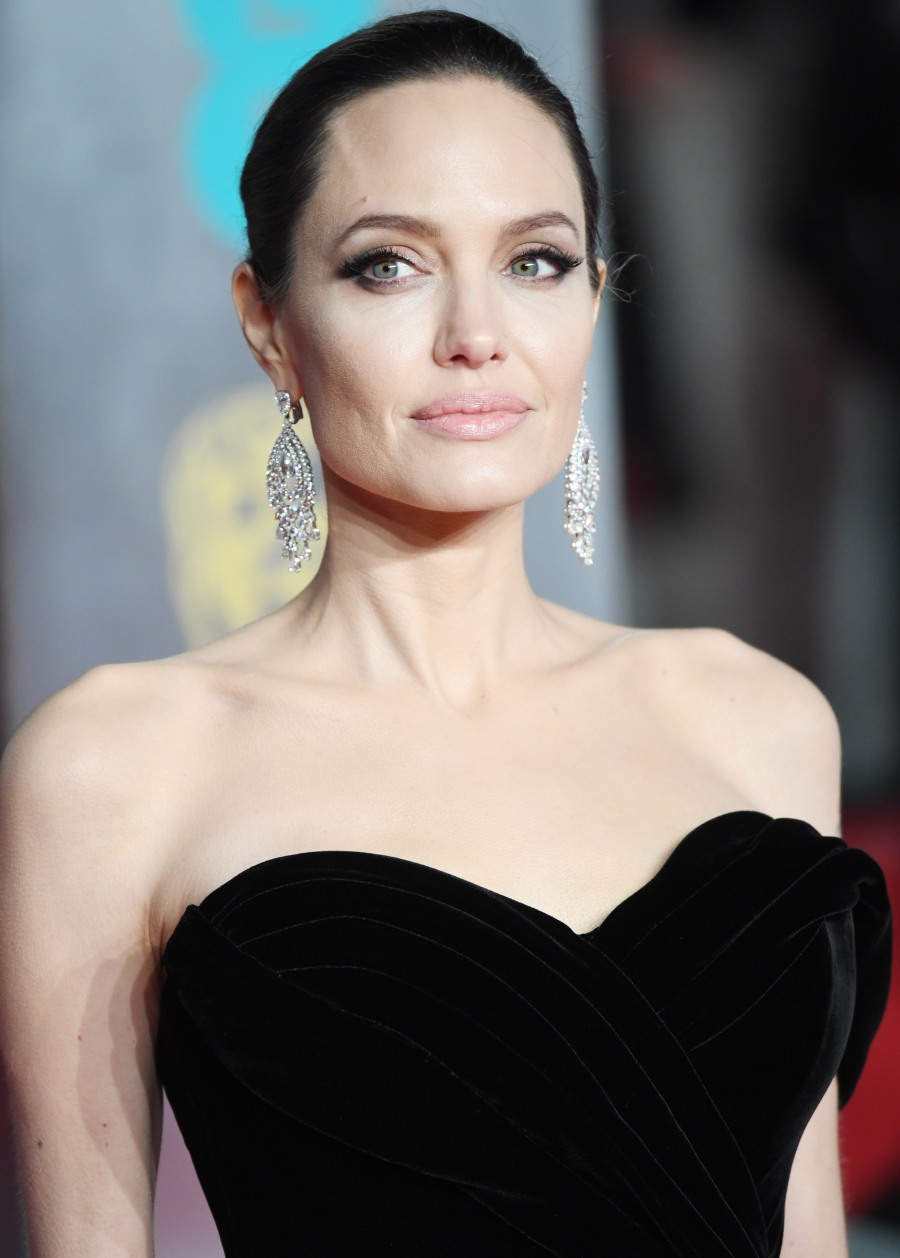 Photos courtesy of WENN.