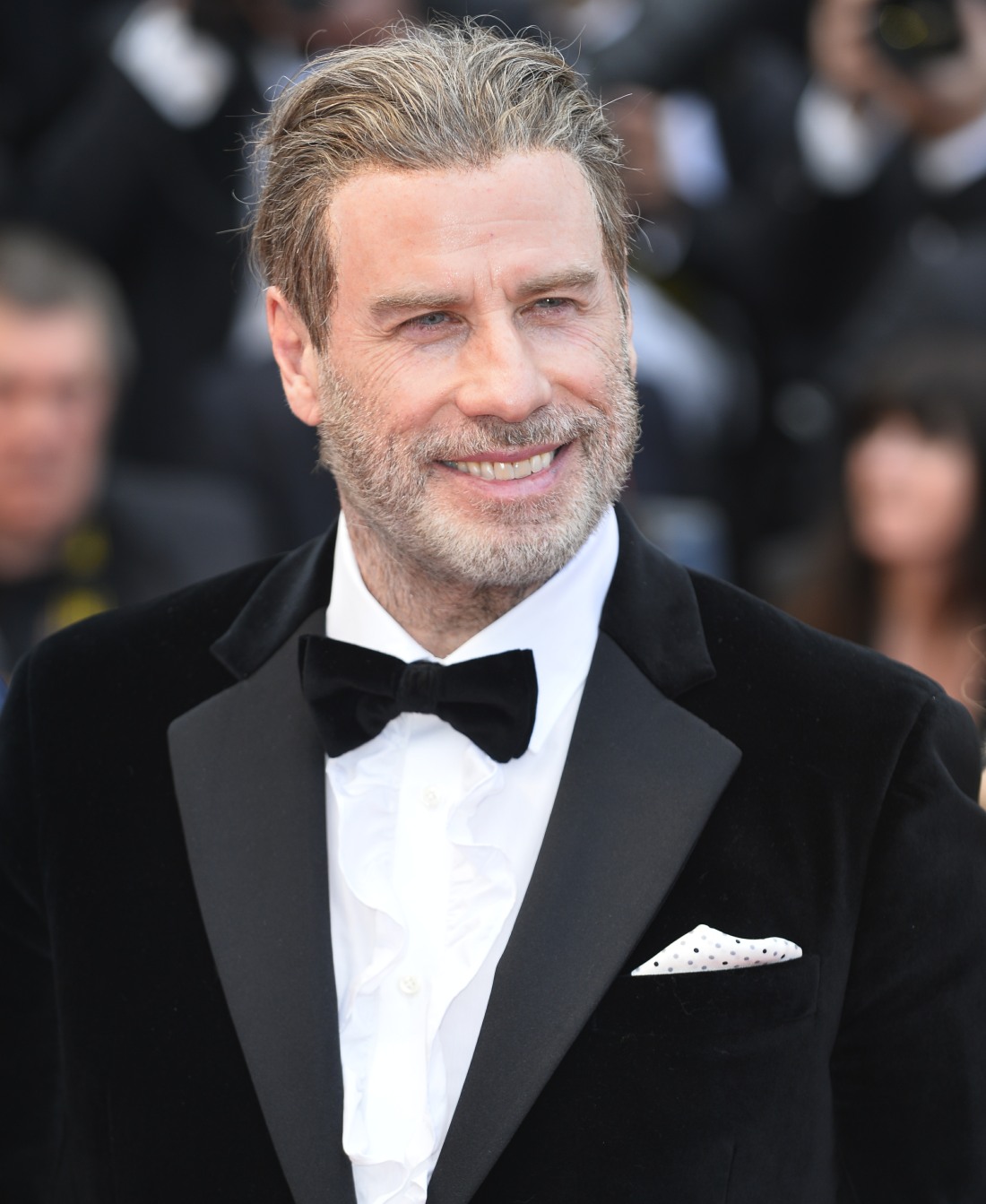 Everybody can go home now. Cannes is over. John Travolta raided his Wiglet Vault and literally dusted off the saddest one, and he wore it proudly on the Cannes red carpet Tuesday night. Cannes' Tuesday night premieres were devoted to Solo: A Star Wars Story and Gotti, which is Travolta's film. That's why he wore this special Dusty Grey Wolf Wiglet. That's why Kelly was there. Enjoy.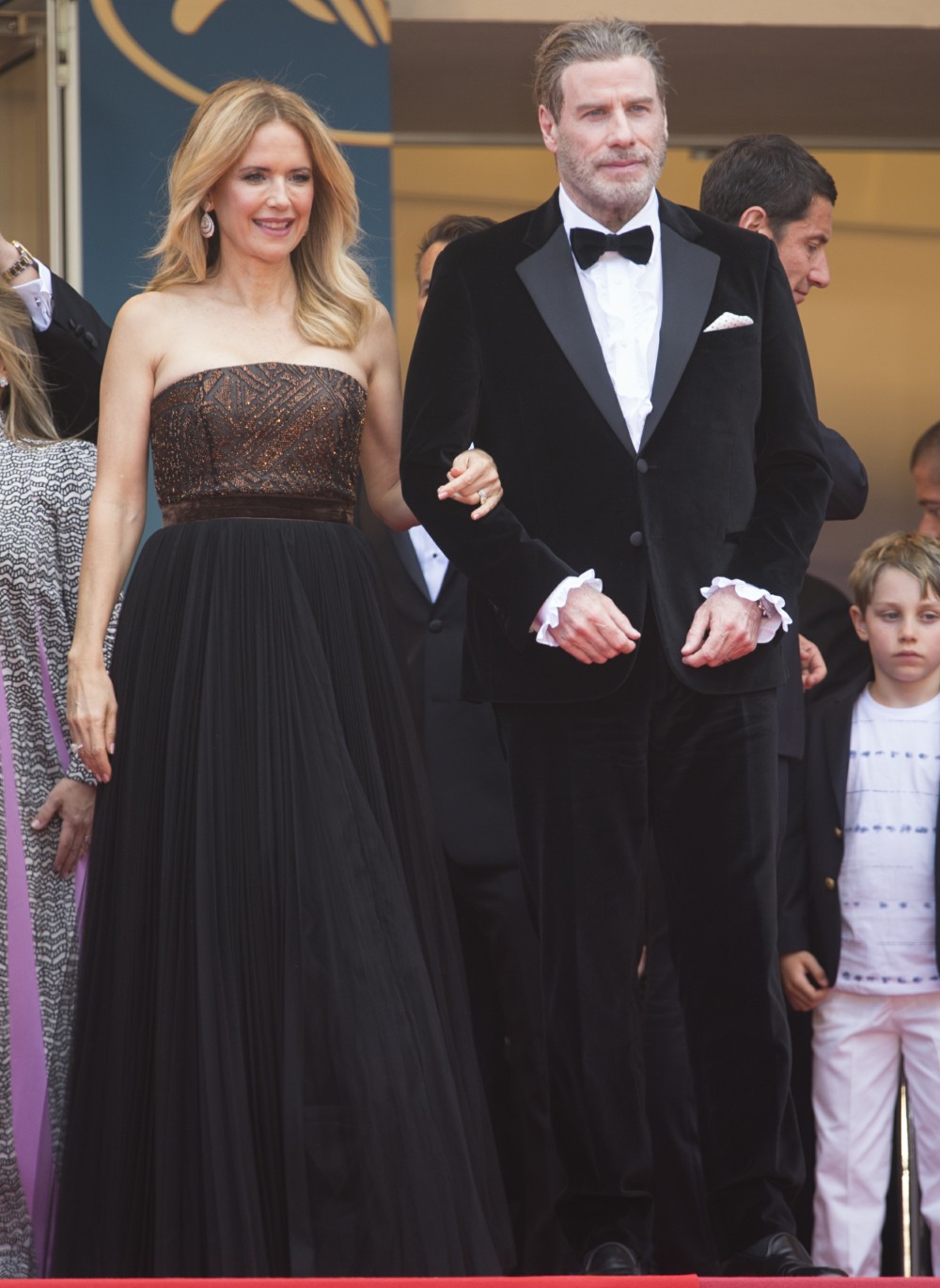 Oh, you wanted to see some other photos from the premieres? Here's Emilia Clarke in Dior. Beautiful aubergine and I don't even mind the tulle fabric. But I want to attack those fugly "sleeves" with a pair of scissors. Just cut them off entirely and what's left is the best Dior gown in years.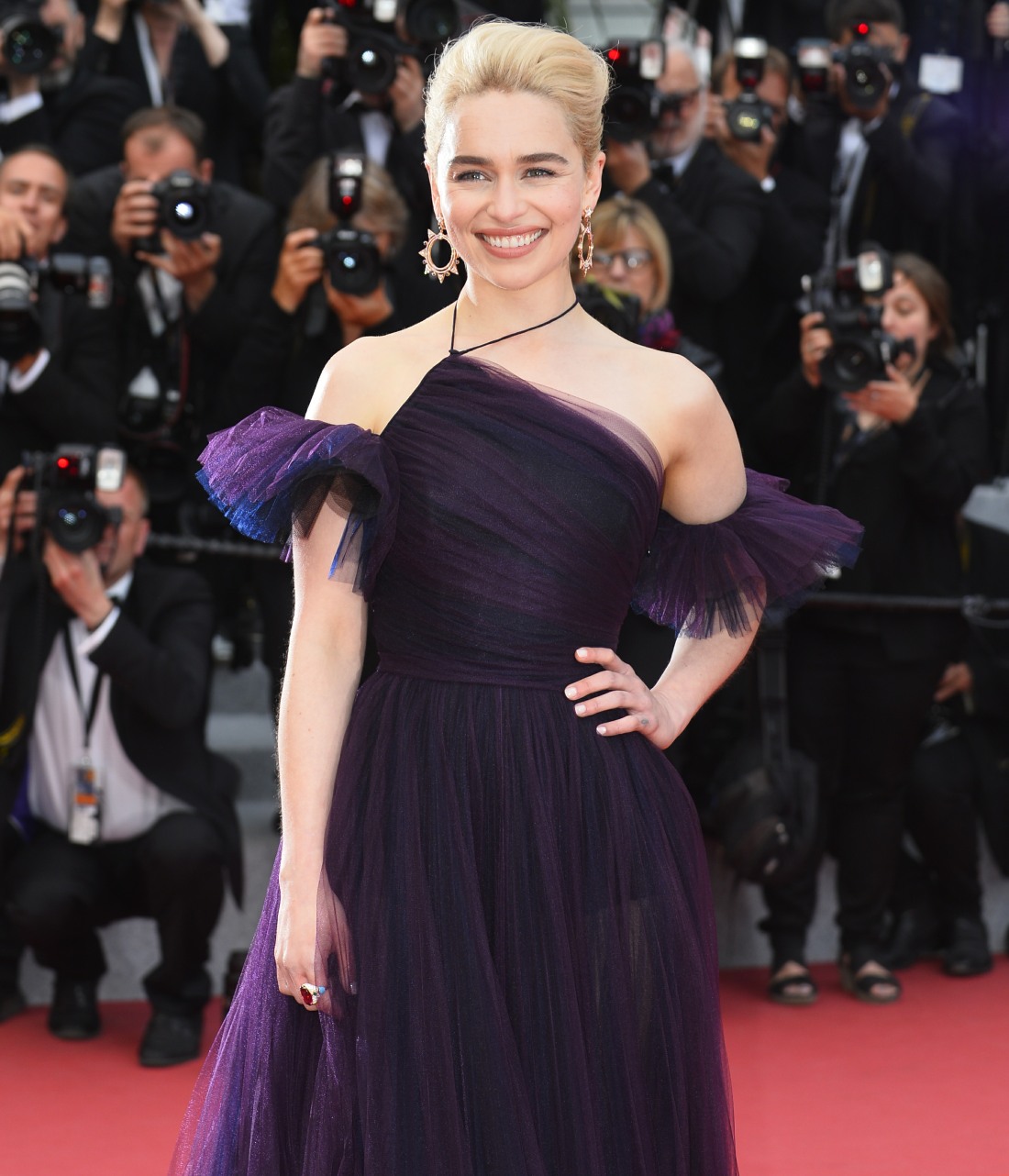 Doutzen Kroes in a Tom Ford. She looks incredible. Now can everyone go home?!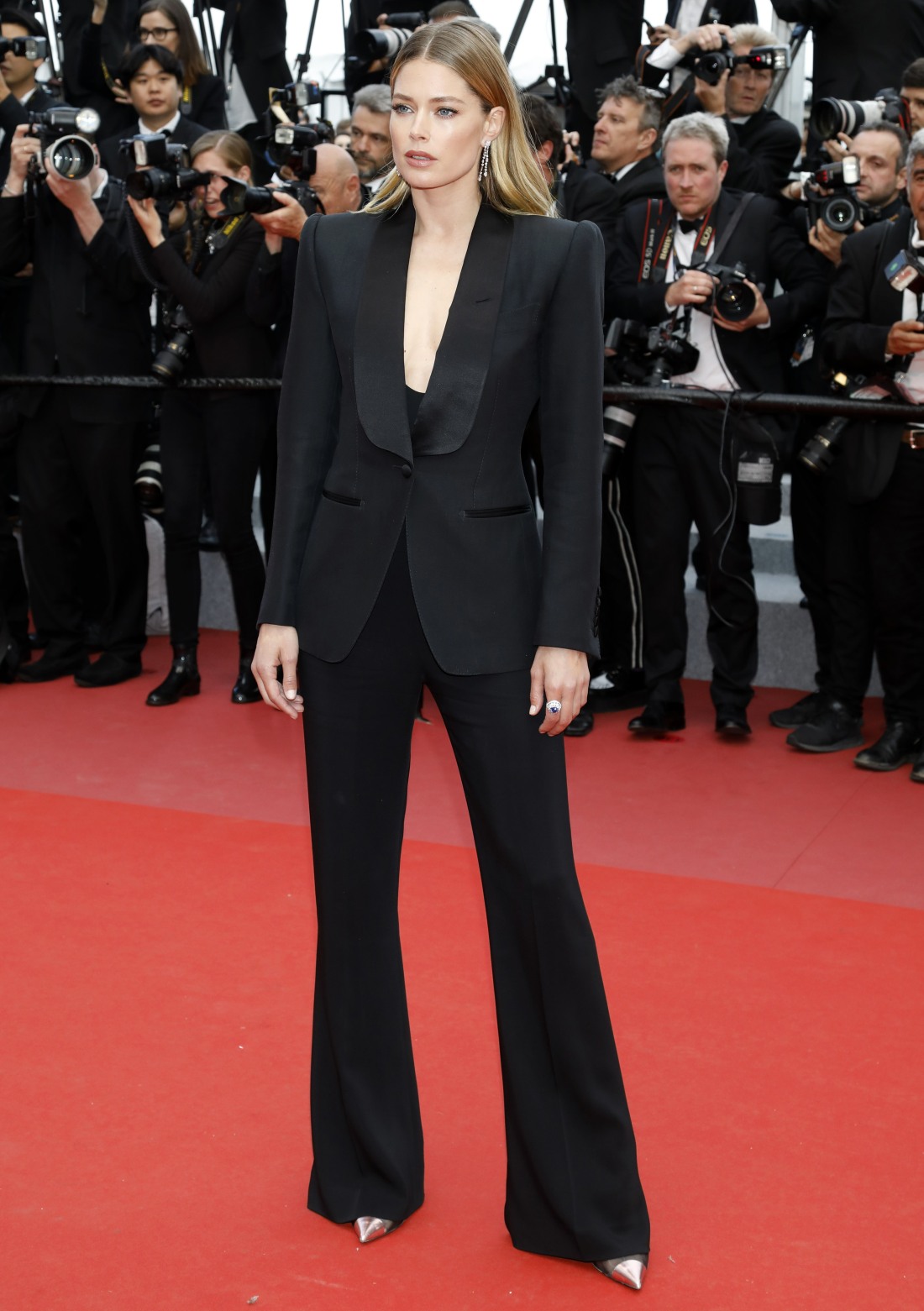 Hey Lando! Donald Glover was – I believe – the only man who didn't wear a traditional black-and-white tuxedo. How Lando of him!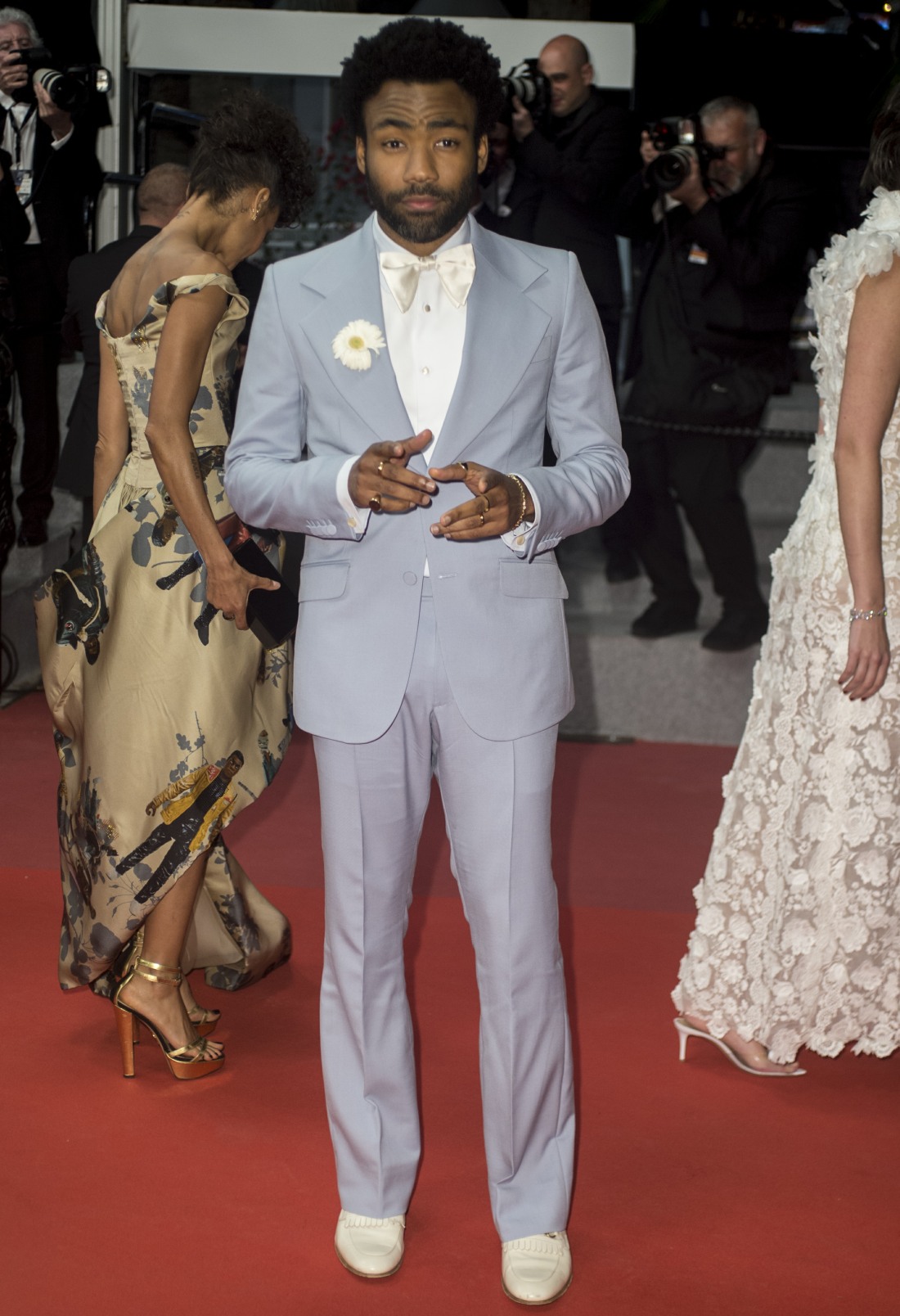 Thandie Newton in a custom Vivienne Westwood gown. I actually love this, because I usually love Westwood's couture pieces. I would have just changed Thandies hair slightly – the dress is enough, there's no need to go Full Helena Bonham Carter.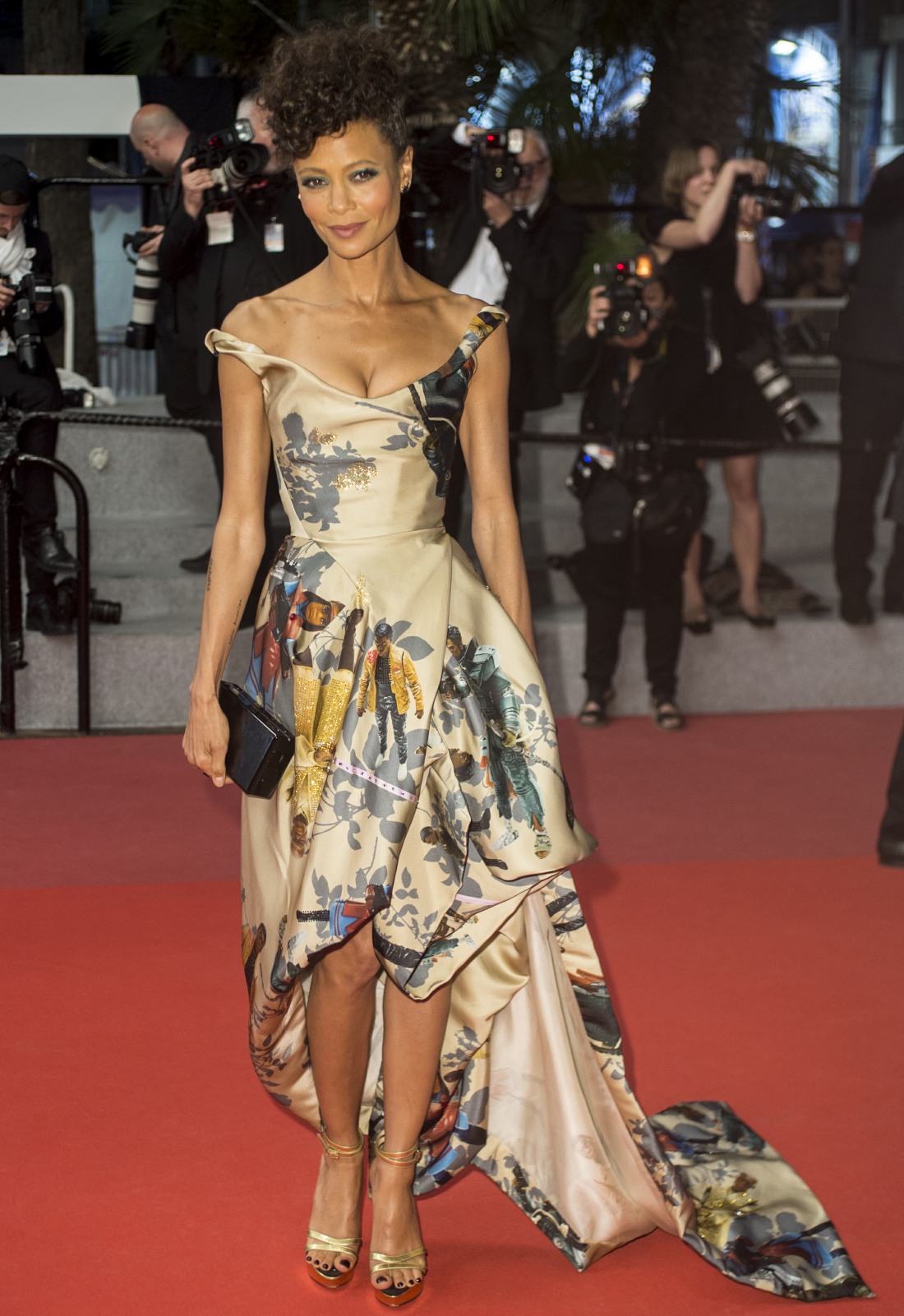 Jennifer Connelly in Louis Vuitton Fall 2018. Everything about this depresses me. The dress could have looked cute-ish, but not with those shoes and not with the too-tight slicked-back hair which makes J-Con look like a vulture/skull.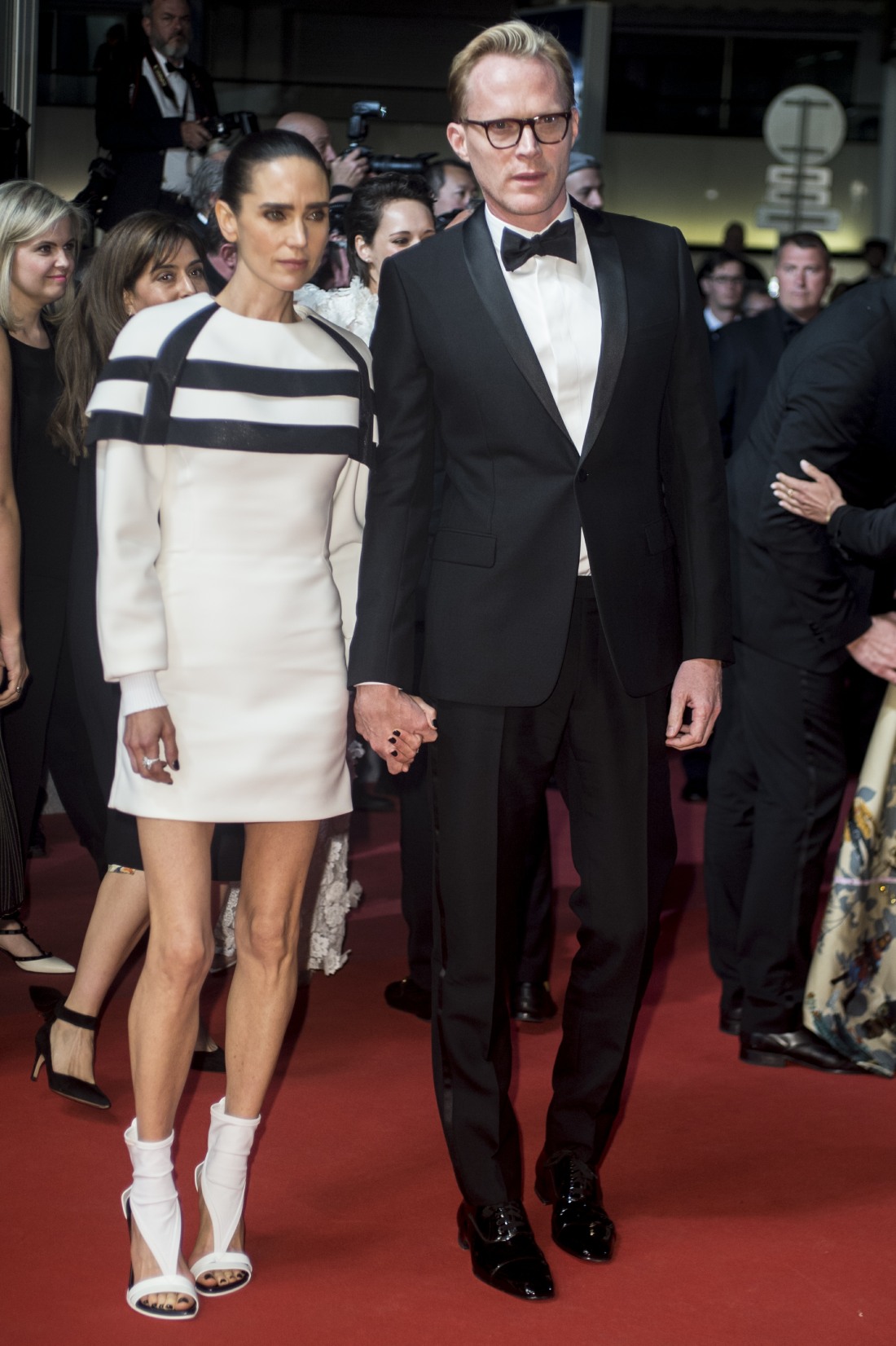 Elizabeth Debicki was there… and she posed with JOE ALWYN. Handsome Joe! Taylor Swift's Joe. He received the Chopard Trophy for being an up-and-coming talent and for, you know, the Swift thing. I guess he got invited to the Solo premiere too. Debicki is wearing Valentino here.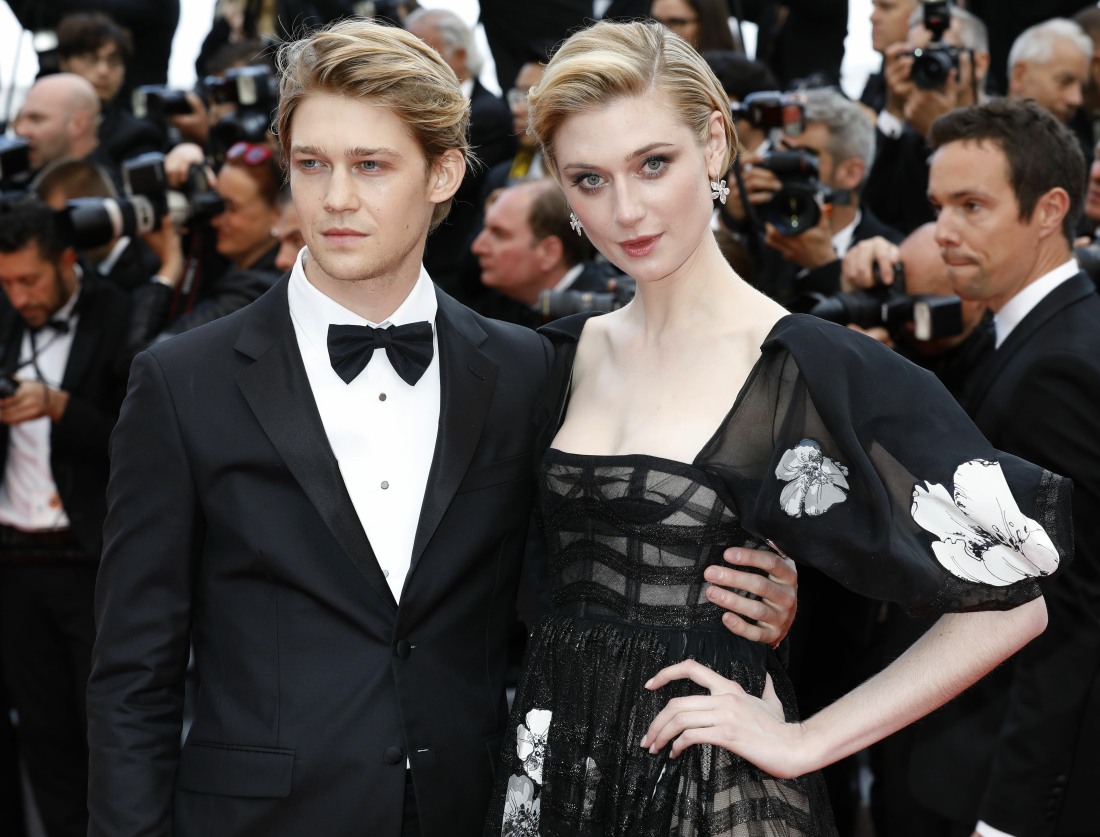 Sonam Kapoor in Vera Wang Bridal. I hate the color and yet I love this… on her.
Photos courtesy of WENN, Getty.