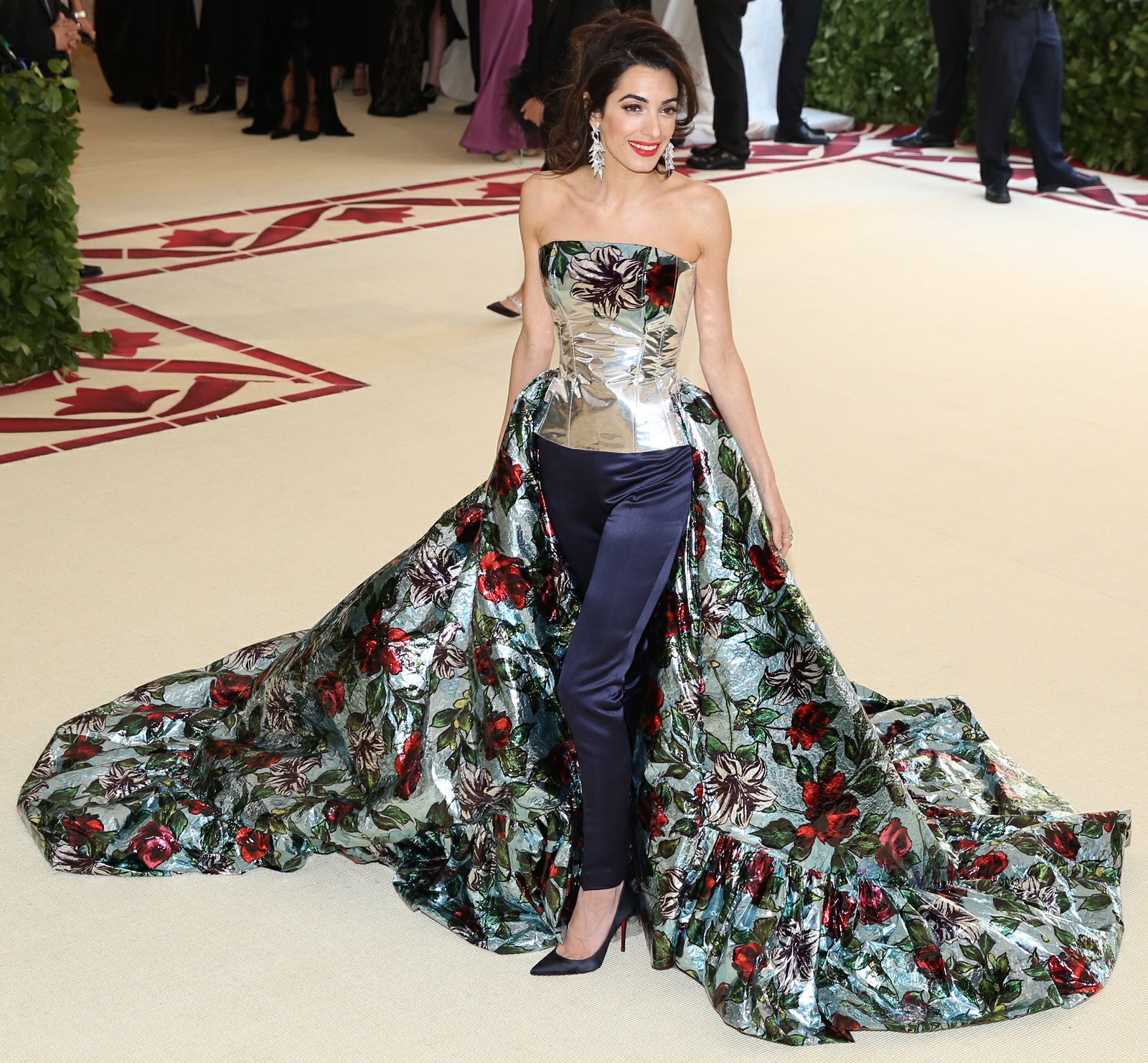 I really don't know why we're still talking about Met Gala drama instead of Laurels, Yannys and Thomas Markles, but here we are. We're still talking about the Met Gala, and this year's gala co-chair, Amal Clooney. Amal and George Clooney were two of the first people to arrive at this year's gala. Amal made sure her Richard Quinn mullet dress/pants ensemble was photographed extensively. Vogue devoted an article to the process of making that fug design and as I covered, Amal's reasoning behind it had nothing to do with the actual theme of the evening. Vogue also noted last week that Amal didn't even stay in the Quinn design for much longer beyond the red carpet. She finished the red carpet, went into a bathroom and changed into a Tom Ford gown, the red gown which looked like stained glass, which would have been perfect for the gala. So here's the shady backstory on all of that:
The Met Gala is over, but the fallout from a high-level fashion drama over Amal Clooney's glamorous gown lingers on. Page Six has exclusively learned that Amal infuriated powerful fashion forces at Vogue and designer Tom Ford's team after his atelier had toiled for weeks to make a custom Met Gala gown for her — and she decided hours before the event not to wear it.

Media sources tell us that the famed human-rights attorney decided at the last minute to walk the red carpet in a dramatic "backup" outfit by hot British designer Richard Quinn, a bustier and pants with a billowing floral train. We're told that when Amal told the Tom Ford team about the last-minute change, "they were annoyed, obviously, but they were gracious, and said it was fine to go with [another designer], but they would prefer that Amal not wear the dress at all if she wasn't going to wear it on the Met Ball red carpet." Vogue also lobbied Amal to stick to the original script, we're told.

Ford's fashion house had hoped, if Amal didn't debut the dress that they would be able to show it at a different A-list occasion on another star, sources said. But they were stunned — and furious — when Amal ignored their request and, after the media blitz of the red carpet, changed into the Tom Ford dress once inside at the more private affair. Vogue editor Anna Wintour said on "The Late Show" that Amal had insisted on changing gowns in the museum's gift shop. Amal wore it for the rest of the night. We're also told that Vogue staffers — who coordinate the red carpet for the gala, often brokering arrangements between designers and stars — were mortified by the debacle, especially as Amal is Vogue's May cover star.
There are many people who refuse to hear a word of criticism against Amal Clooney, so I suspect they will defend her on this. But seriously: this is bad. This is a really tacky thing to do on her part. This isn't a case of "poor Amal is just an amateur at all of this fashion stuff." No. She's been spending hundreds of thousands of dollars on couture ever since she got with George Clooney. She's been working side-by-side with designers to create custom pieces. She's lauded all over fashion blogs for her style. She was the motherf–king co-chair of the Met Gala. She knew better. And she chose to embarrass Vogue and piss off Tom Ford. And I seriously don't even understand why she even chose the Quinn look, considering it had zero to do with the theme of the night!! The Tom Ford gown is SO MUCH BETTER.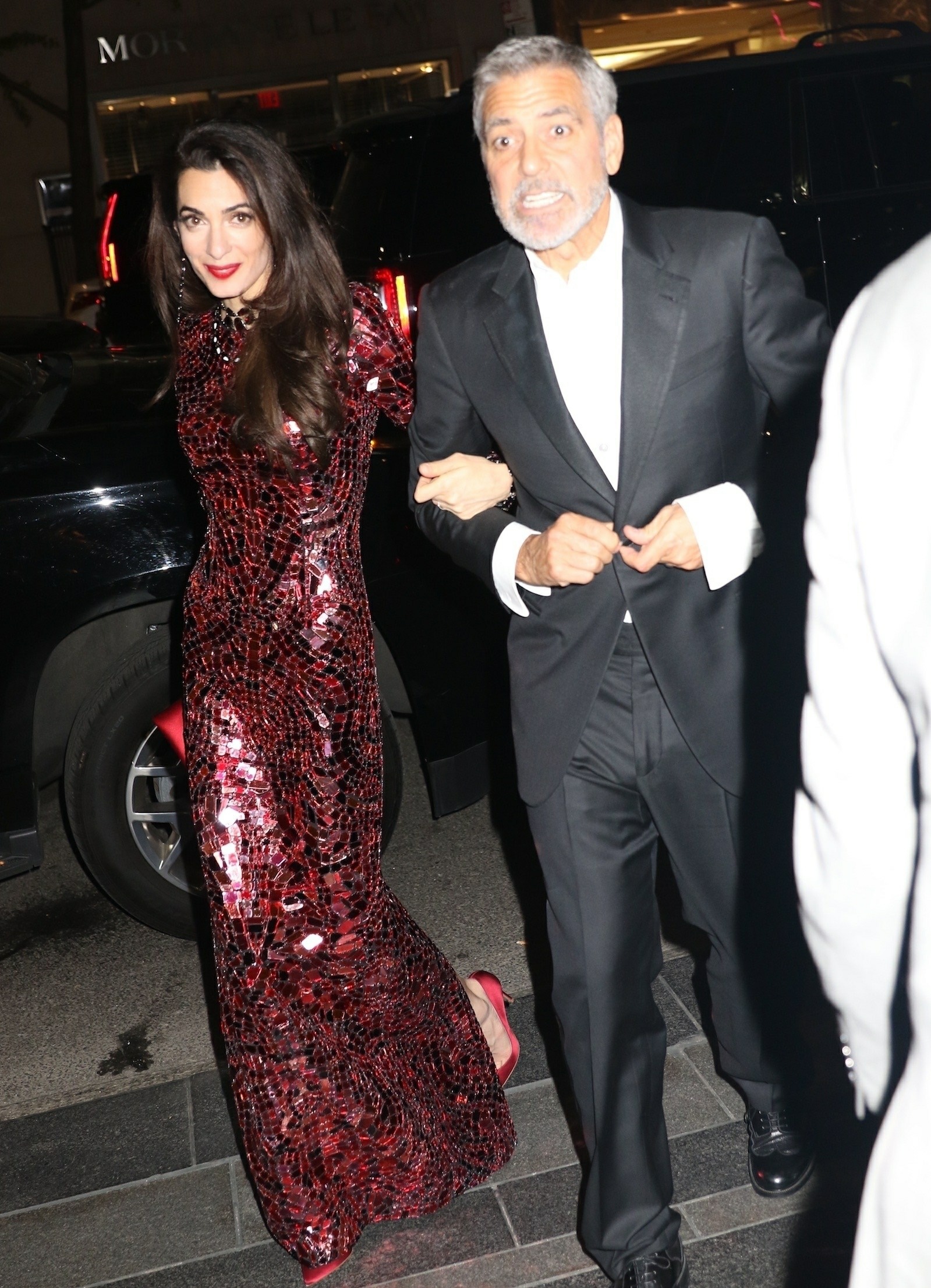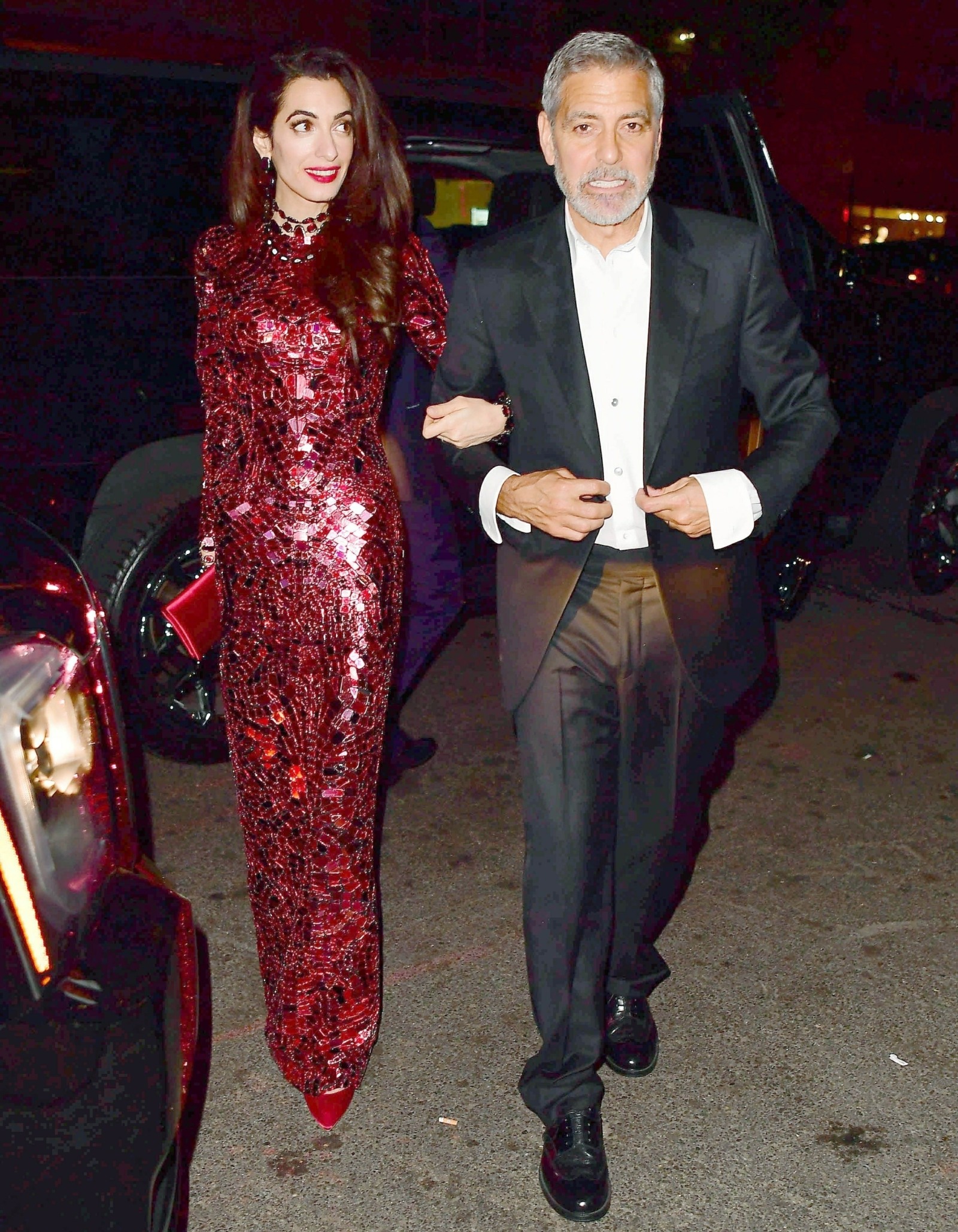 Photos courtesy of WENN, Backgrid.