Oscar-winning actress, producer, philanthropist, restaurant owner, real-estate tycoon, kickass mom—the incredible Sandra Bullock covers our June issue! pic.twitter.com/haBhlCxA77

— InStyle (@InStyle) May 2, 2018

We haven't heard from Sandra Bullock in so long, right? It feels like she's been undercover forever, but she's in the new Oceans 8 movie, coming out June 8th, and I'm looking forward to her promotional tour. Plus she was at the Oscars this year, I almost forgot! She's back, she's doing her thing, and she's talking about her family. Sandra covers InStyle's June issue, and the editorial features her barefoot in various flowing caftans and gowns, looking like she's on vacation.
To InStyle, Sandra told a story that she also shared with People in 205, about how the news of her adoption of a second child leaked before she was ready, and how drones were flying over her house and sending her kids hiding. It was scary in that she was afraid unauthorized photos of her daughter would jeopardize the adoption. Sandra is mom to daughter Laila, 5, and son Louis, 8. She says she wants to do away with the label "adopted" and just call them "children." I've heard that from other parents and the way Sandra explains it is funny, like we don't say "in vitro child" or "mistake baby." It sounds like things are going great with her boyfriend, Bryan Randall, whom she's been with for about three years now. We keep hearing engagement rumors by so far nothing has come of it. She also describes how much fun all the actresses had on the set of Oceans 8, which I didn't excerpt. The interview is long and funny and I can only include so much here so please read it if you're interested.
On her boyfriend
He's super kind. For the kids he's sort of No. 1 and I'm No. 2, but I get it because he's more fun and has better treats.

Why she donated to Times Up
It's easy to give money to people who are incredibly brave and outspoken. But Time's Up is not just about the actors—it's about the single mom who's been abused, bullied, and sexually harassed and is just trying to make every day safe. I also love All Raise, which has partnered with Time's Up to help close the gap on funding for women and minorities in technology. It's our duty to do whatever we can to help. I can safely say there is not one person I know who hasn't experienced some form of [harassment] or doesn't know someone [it's happened to].

On her me too experience
It happened to me when I was 16. And you're paralyzed to a degree, thinking, "Will anyone believe me?" And at that time? No. Up until recently it was the victim who was shamed, not the perpetrator. But just like with this [points to the TV], we can do peaceful protests and utilize the media. We're raising our children to be fearless. At least I hope I'm raising my kids that way.

On her children
Lou is supersensitive. I call him my 78-year-old son. He's like Shecky Greene, a Jewish Catskills comic. He's wise and kind. I saw that when they handed him to me. There was a spiritual bigness to him. I was like, "I hope I don't eff that up." And Laila is just unafraid. She's a fighter, and that's the reason she's here today. She fought to keep her spirit intact. Oh my god, what she is going to accomplish. She's going to bring some real change.

She was sick at the Oscars
This past Oscars I was sick and had allergies, but I was like, "I'm just going to go. It's part of my job, and I'm happy to be there." Then the next day they were saying, "Oh, she has cheek fillers and implants." When I saw the photos and how swollen I was, I got it. But I was like, ''Well, if I got injections, I only got them on the top, which was not very good."

She was asked if the foster care system is improving
Not quickly enough. Look: I'm all for Republican, Democrat, whatever, but don't talk to me about what I can or can't do with my body until you've taken care of every child who doesn't have a home or is neglected or abused. It makes me teary-eyed [wells up]. Let's all just refer to these kids as "our kids." Don't say "my adopted child." No one calls their kid their "IVF child" or their "oh, sh-t, I went to a bar and got knocked-up child." Let just say, "our children."
There's something so genuine and open about Sandra and I came away from this wanting to hear more from her. She also talked about her girlfriends in Austin and how much she values them. She loves remodeling homes, which came from watching her dad as a child. She said she tries to "channel Beyonce" on the red carpet and that she thinks "how can they write this?" when she reads criticism, but that "I've distilled it into 'If you eff with my kids and you do something illegal, I will go after you.'" I also like what she said about raising our kids to be fearless. You see that so much in the Parkland survivors, I think of them often when I consider this next generation. She also told her MeToo story on her terms. She's someone who cares deeply and works to guard her privacy.
Oh and she said she's not on social media because she's "lazy" and doesn't know enough about it, but that she thinks she would get drunk and go off, essentially. Sandy doesn't have anything to prove and she's living her best life.
InStyle also has a video interview with Sandra answering reader questions. I missed her.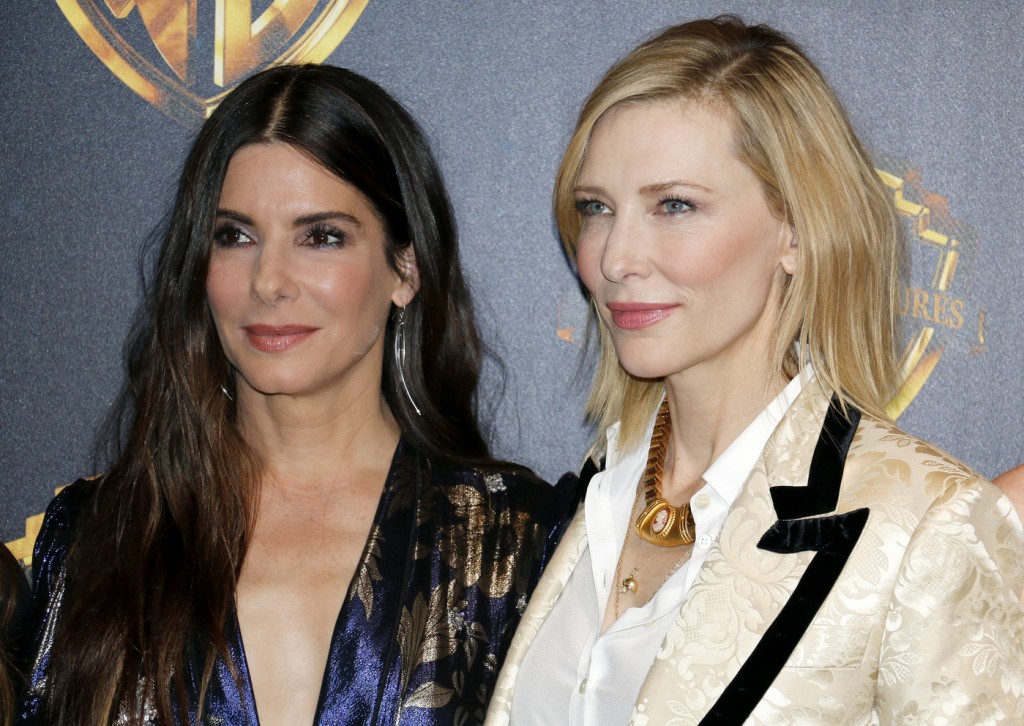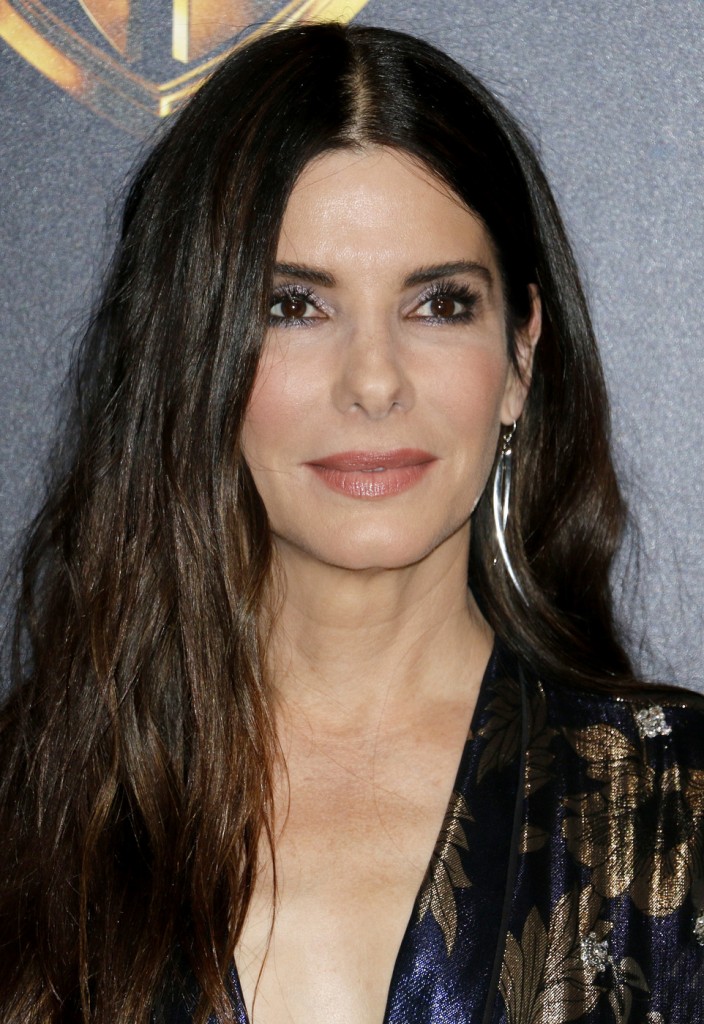 Photos credit: Instyle via social media, Pacific Coast News, Getty