Embed from Getty Images
Amanda Seyfried was just gorgeous in this Grecian look Prada gown with one short ruffle sleeve and a long detached asymmetric sleeve. They mentioned on E! a few times that this was Vatican yellow. Everyone was talking about how angelic and pretty she looked. Her hair was perfect in loose curls and topped with a little crown. Amanda's awards season fashion this year was somewhat off so it's nice to see her come onto her own and be so expertly styled. She's so beautiful and when she's well put together like this she's breathtaking.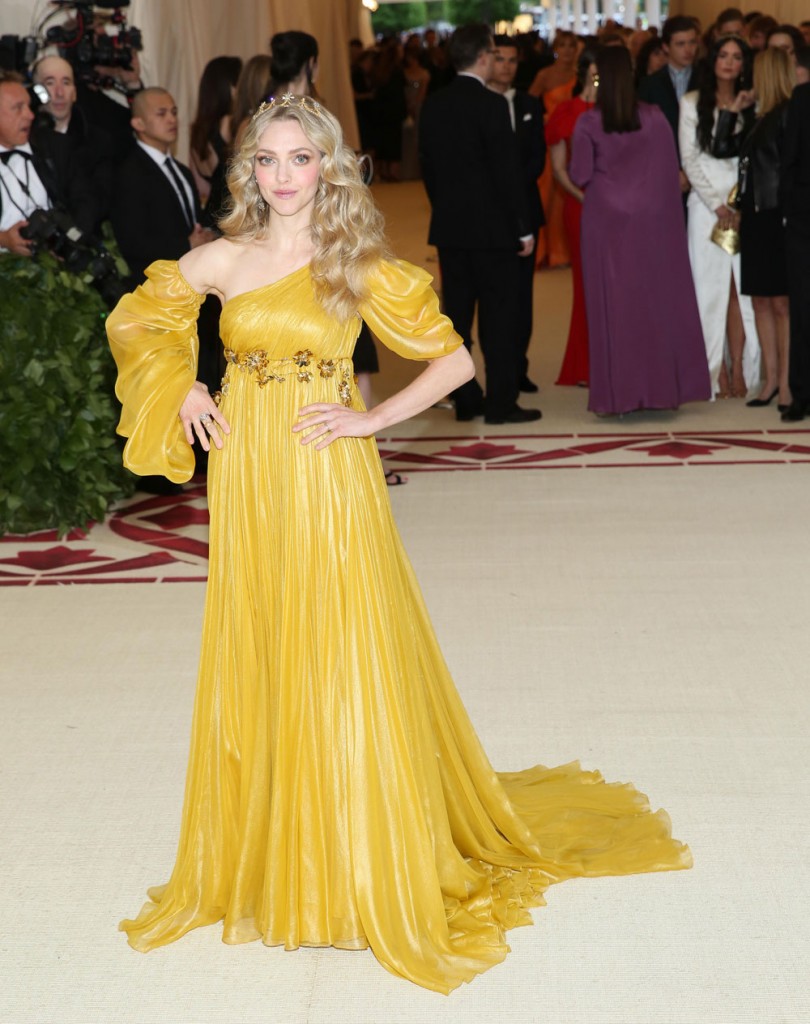 Rita Ora looked like she was wearing Beyonce's headpiece from the 2017 Grammys, which is amusing given her history. She was also in Prada, in a really cool black sequin and tulle gown with abstract neon shapes sewn onto the front. Rita is known for dressing ridiculously, especially in her street fashion, but she's been cleaning it up recently and her showing last night was evidence of that.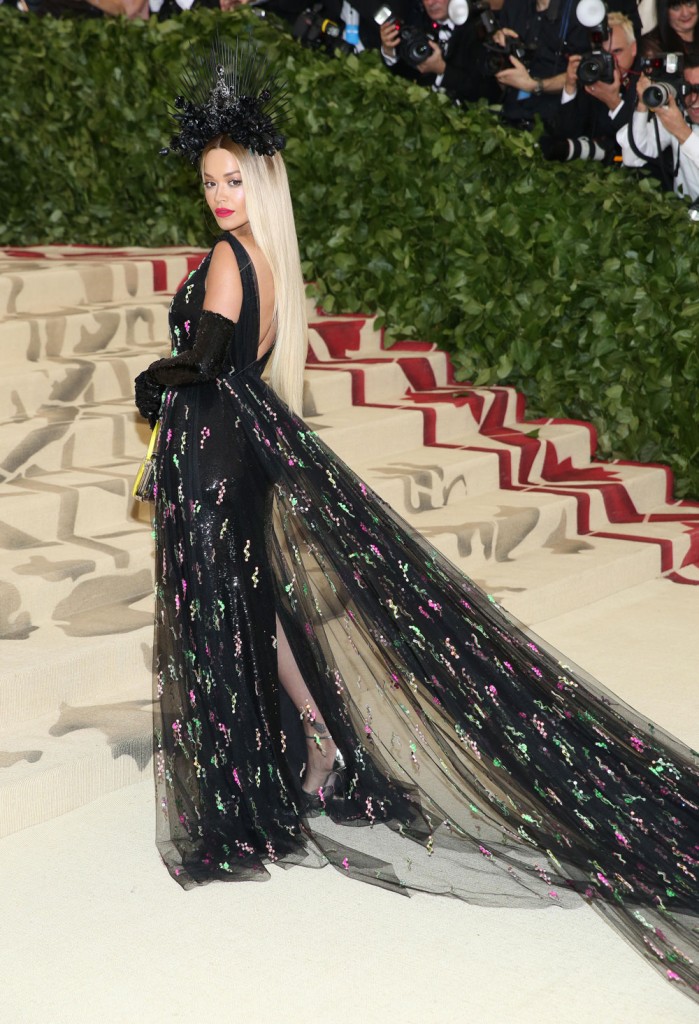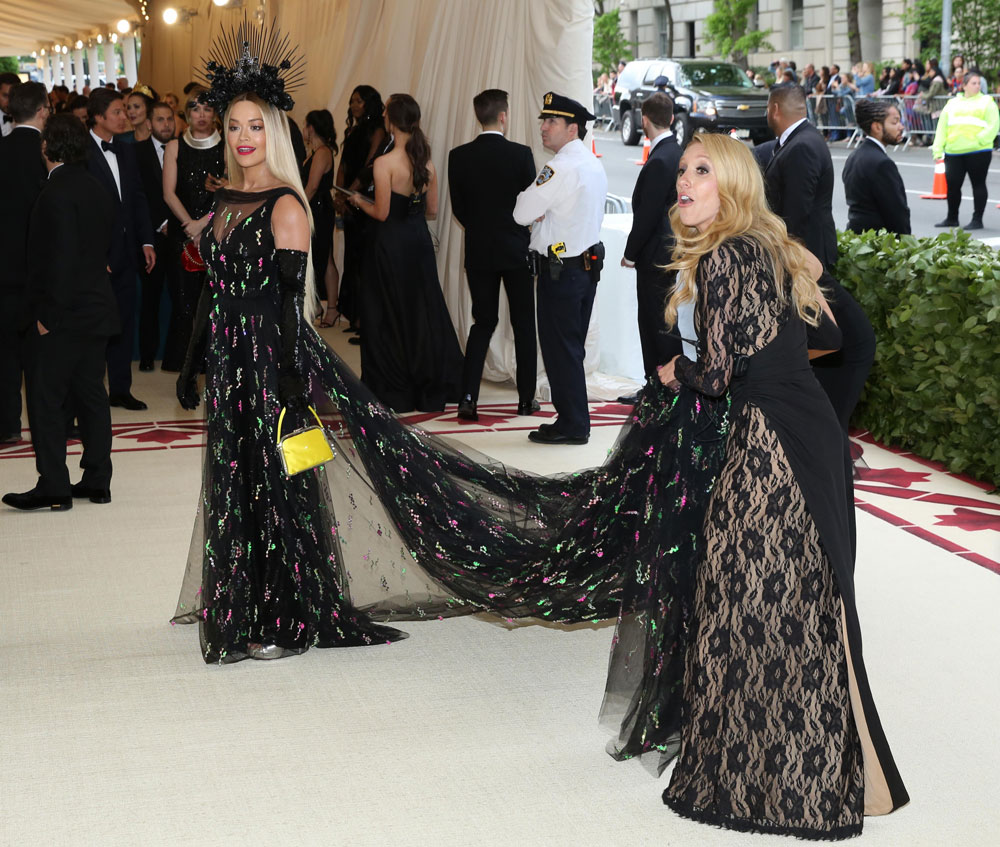 Eiza Gonzalez is that woman from Baby Driver who has been hustling for coverage recently. I was actually disappointed that we did see more nun-like looks last night. That's why I loved Eiza's sexy nun getup by Prabal Gurung. There was cleavage, there was a cutout under her boobs, she had 50s beehive hair, high gloves, rhinestone tears and sapphires. This is drama and she worked it.
So many women were in Prabal Gurung last night, and some of the looks, like Ashley Graham here, were kind of a snooze. I get how gold sparkly stuff is an homage to Catholic showiness, but this needs something more. As it is it's just a nice awards show gown. Plus she's really lacking jewelry. Her styling is spot on and she knows how to pose, I'll definitely give her that.
photos credit: WENN and Getty