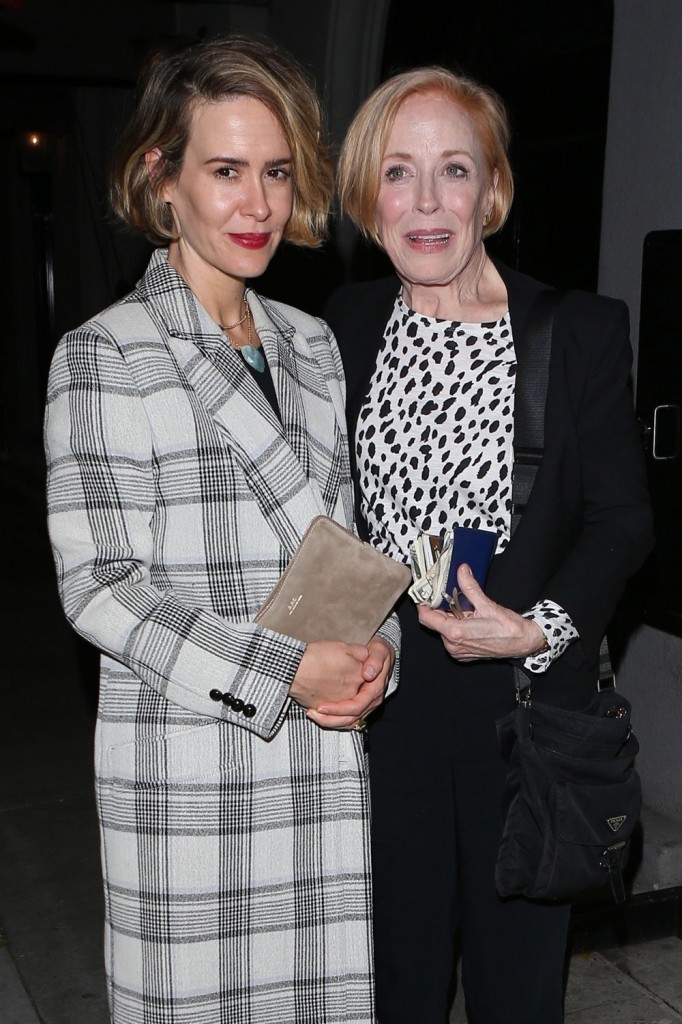 As you may have noticed in my previous posts, I'm a big fan of Sarah Paulson. I love her work with Ryan Murphy and I usually dig her fashion choices – but I have to agree with CB that the beaded Prada gown she wore at the Met Gala wasn't one of her better looks.
The 43-year-old actress, soon to be seen in the eagerly anticipated Oceans Eight, spoke with InStyle magazine for their June issue. She discussed, among other things, her professional relationship with Ryan Murphy (Sarah is set to star in his new Netflix series Ratched, about One Flew Over the Cuckoo's Nest's evil nurse and on the upcoming season of American Crime Story), and her ongoing romance with 75-year-old actress Holland Taylor – which is still going strong.
Sarah shared that her first job was as a waitress after high school, only to realize it wasn't for her, quitting after one day. She then got into acting, often as part of an ensemble cast, which promoted her to ponder her acting future. "No one really knew what to do with me. There's this expression, 'Not for all markets'—that used to be a very scary notion to me."
Fortunately Sarah found her niche, thanks, in part, to Ryan, who helped her embrace her talent for being able "to morph into different things." She's been quite busy ever since, with a slate of projects on the way, including another movie with Sandra Bullock, Bird Box and an M. Night Shyamalan project, Glass. Here are some highlights from the interview:
She likes to work for parts
I like to go into an audition room, particularly when they think I'm not right for a part, and really fight for it. There's something so exciting and challenging about proving to yourself that you can pull it off.

She wasn't sure where she fit as an actress until she met Ryan Murphy
I found a real home with Ryan. He was interested in the character; it wasn't about making me more attractive. There's something that's not articulated about my face that allows me to morph into different things. That characteristic, which stopped me from getting jobs when I was younger, is exactly what allows me to get them now.

On media attention to her relationship with Holland Taylor
[It's] a funny dance. On one hand, when you're in a relationship that makes you happy, you would be telling anyone who wanted to know about it. On the other, there's a sort of…meal of it for people. That's not my favorite thing. But I don't want to spend my life jumping from shadow to shadow.

Her beauty routine
If I don't comb my eyebrows and have ChapStick, I don't feel like I can face the day, and I'm not kidding.

Her fashion inspiration is Bea Arthur.
I have a uniform. That's new for me. It's Golden Girls time for me all the time. Give me sparkle and a shoulder pad and you've never met anybody so happy in your life
I really like how down-to-earth Sarah seems to be. And she has a great sense of humor, keeping the Oceans Eight cast laughing by attempting to sing like Rihanna. It seems like she's in the business for the long haul too, telling InStyle, "All I want is to be able to do this when I'm 80. And the only way to ensure that happens is that I continue to do good work." Keep on keeping on, Sarah.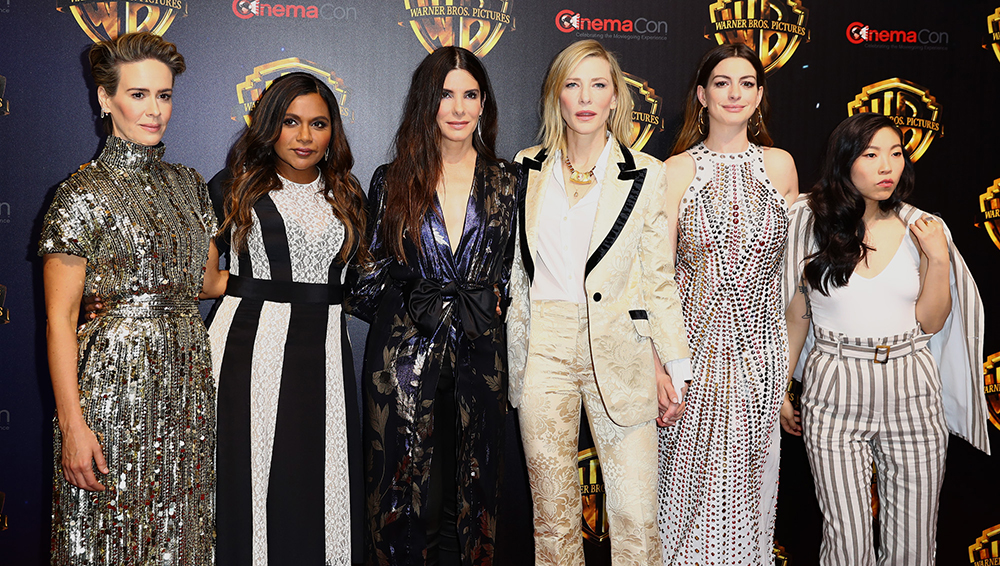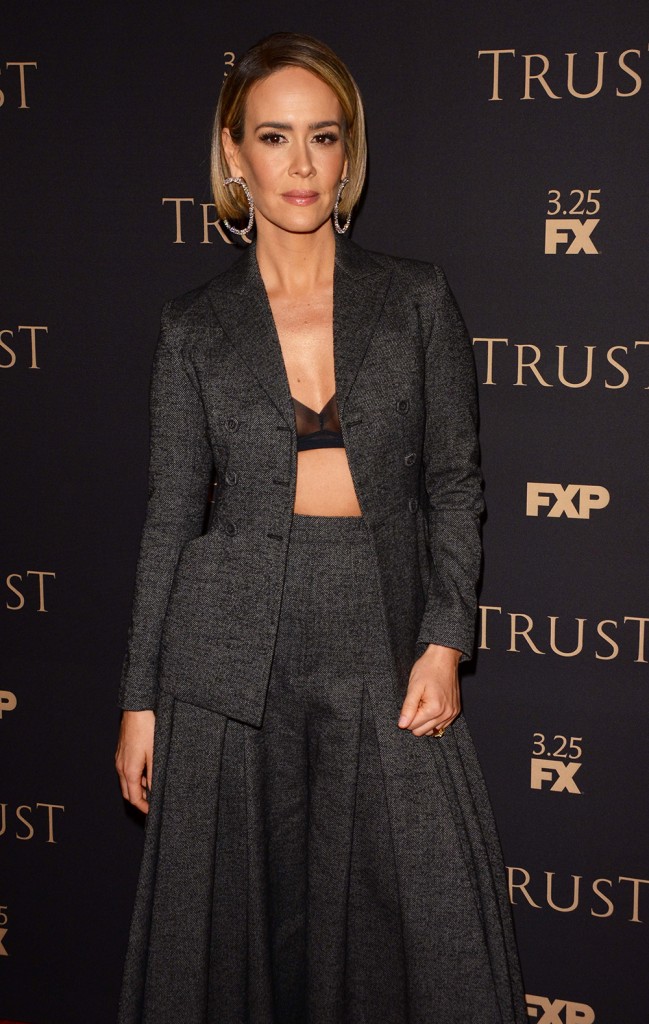 Photos: Getty Images, WENN.com, Backgrid, Instagram