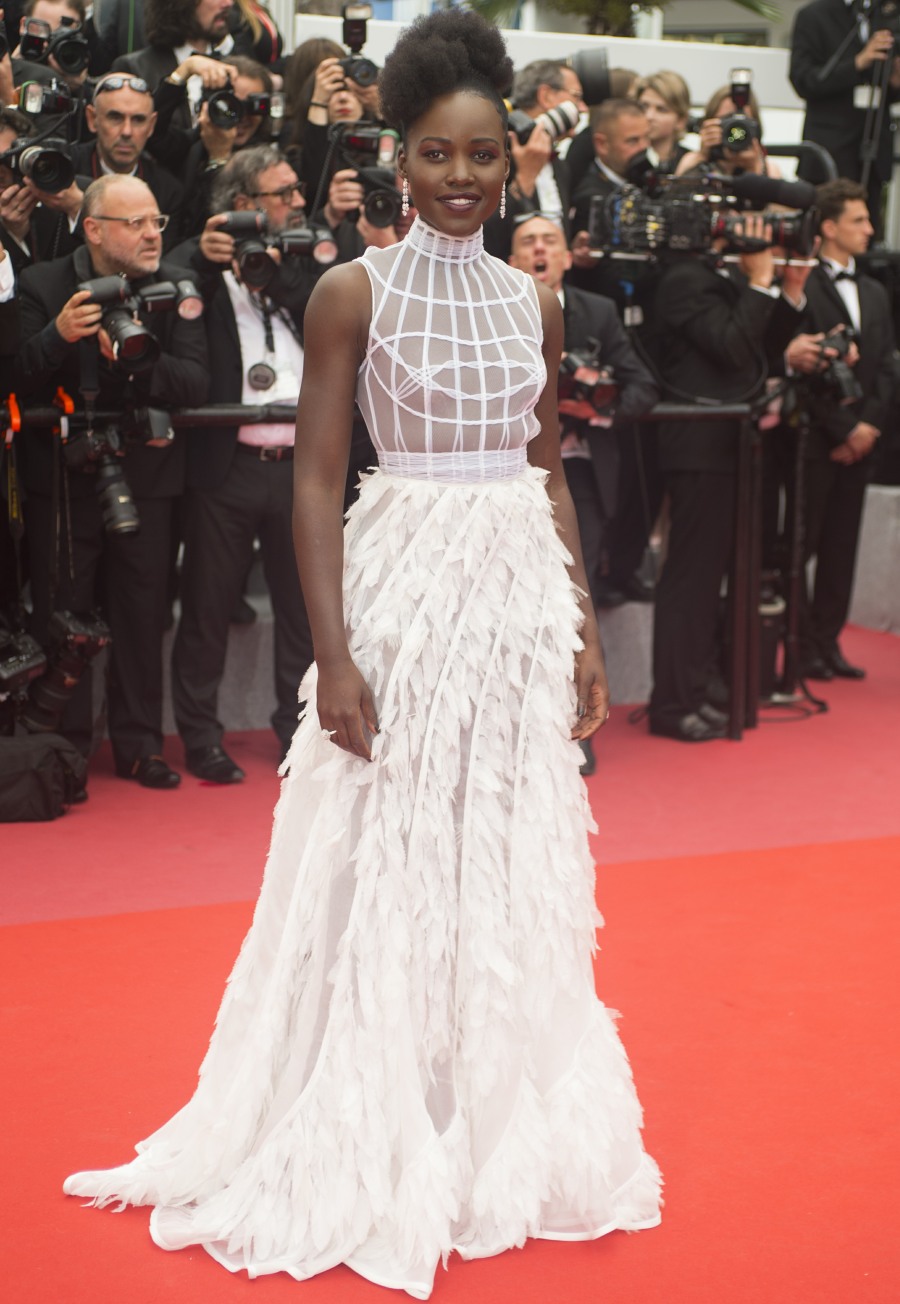 I'm glad Lupita Nyong'o didn't just come to Cannes to try to sell Jessica Chastain's 355 project. Lupita has modeling contracts too – she's one of the faces of Lancome, and women with those big beauty contracts are often invited to attend some of the premieres and events around Cannes. Lupita attended Night #3's premiere of Sorry Angel and she wore this… interesting gown. This is Dior. She's only worn Dior a handful of times throughout her career, to mixed reviews. I give her credit for knowing what looks good on her body, and this Dior is cut well, better than the crap they give Jennifer Lawrence. But is it GOOD? Or do we merely think it's good because Lupita is wearing it? I mean, a feathered skirt isn't revolutionary (nor is this skirt all that well-made), and a cage-like top is kind of… meh. I don't know. But her face is perfect.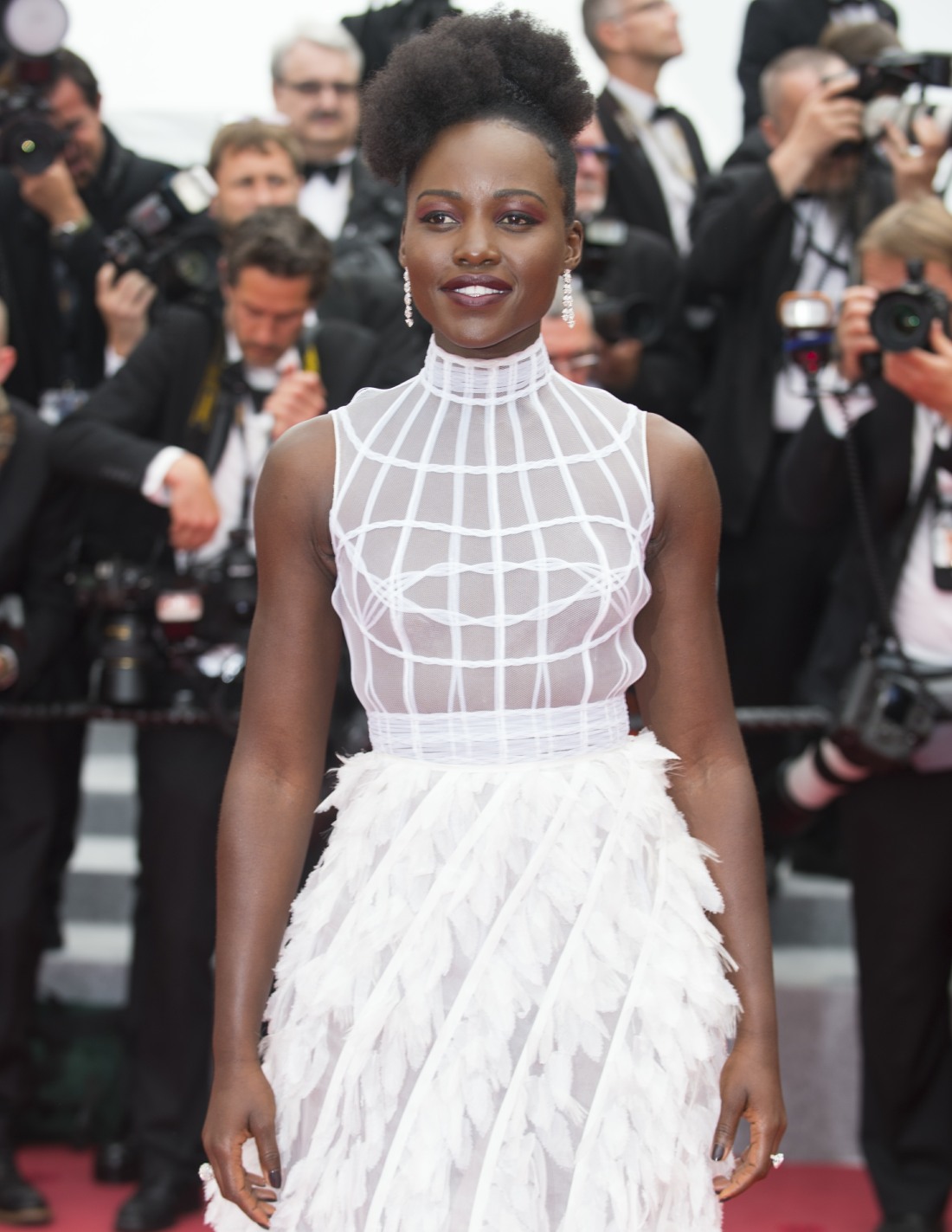 I don't even want to tell you how closely I zoomed in the high-res images of Irina Shayk in this Versace dress. I did it for research, I swear. I wanted to be able to write definitively that she was not wearing ANYTHING underneath this "New Safety Pin Dress." I can say with certainty: she was not. She was going commando. Better her than me! As for the actual dress… I'm not really into it, but my qualms are not about safety pins and panties. No, I think this shade of red is bad. It's too orange-y. I think it should have been more of a blue-red. Also: her jewels are Chopard. I think that's why she's in Cannes, to shill for Chopard.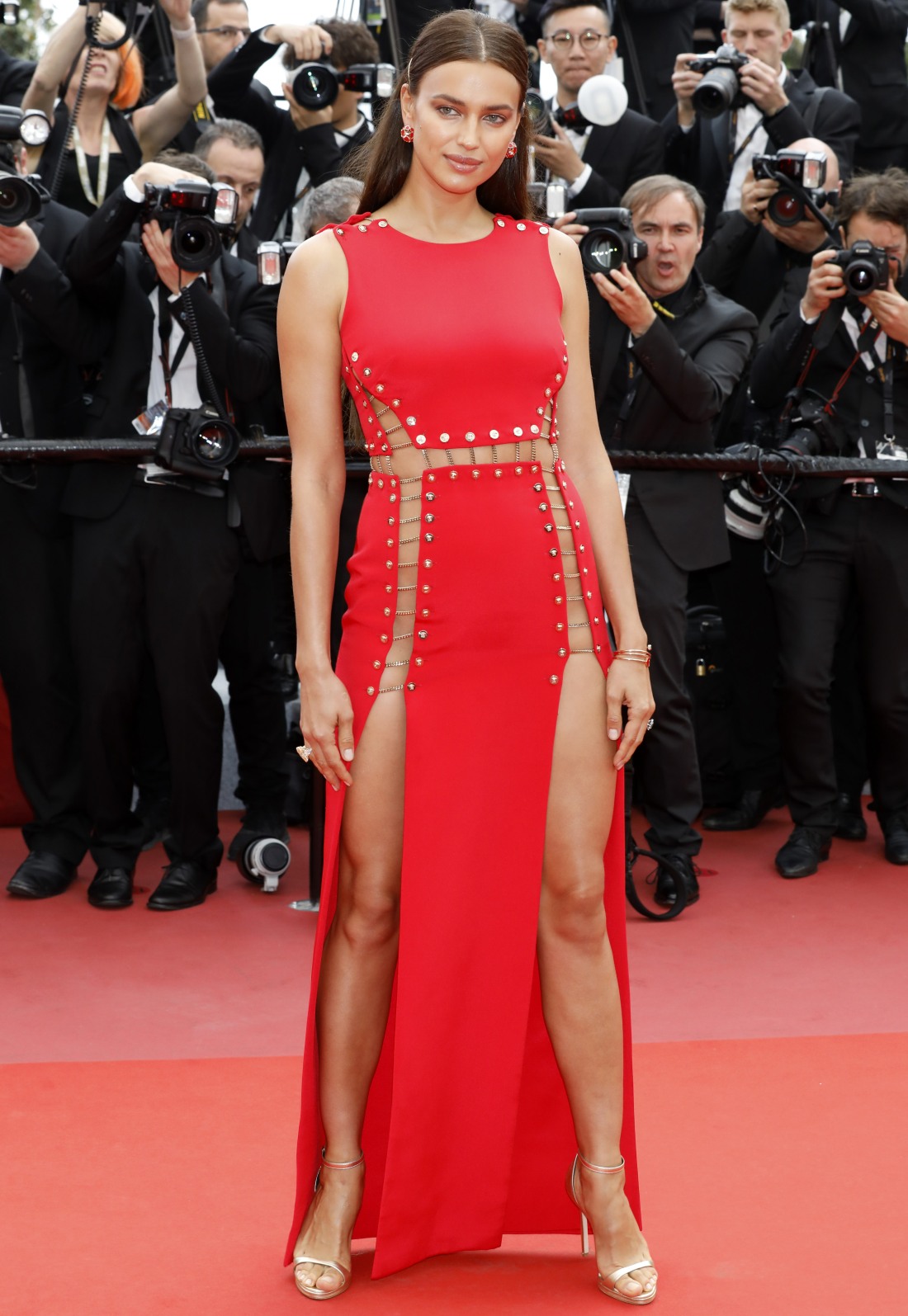 Chloë Sevigny in Chanel. Peeps…. I laughed! I have blinds with the exact same drawstrings!!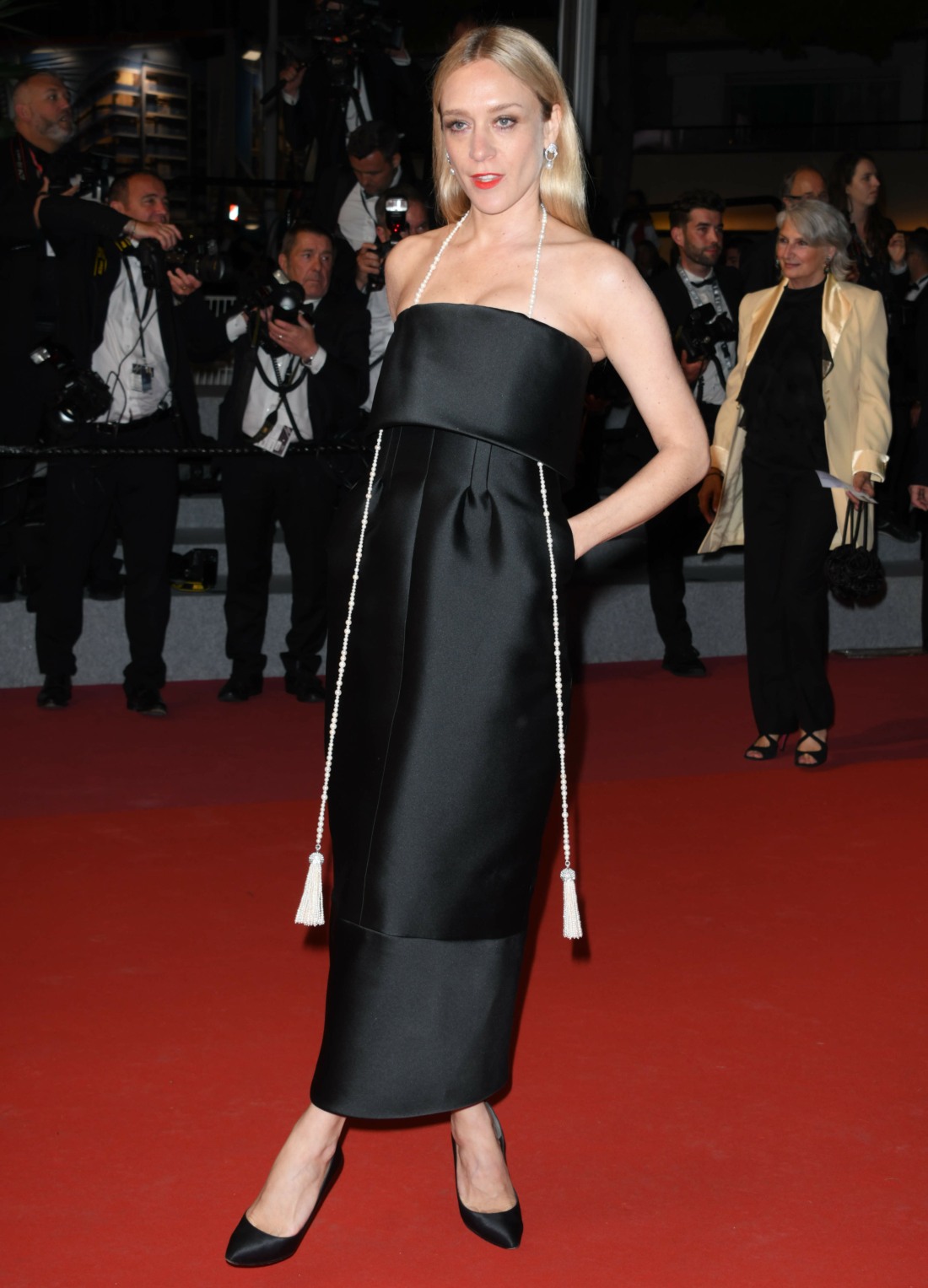 Stella Maxwell is a real model who gets paid to model clothing and jewelry and such. She's also Kristen Stewart's girlfriend. And I feel like K-Stew's general lip-biting angst has rubbed off on Stella, because she looked very grouchy on the Cannes red carpet. Maybe it had something to do with this really cheap-looking custom Roberto Cavalli gown.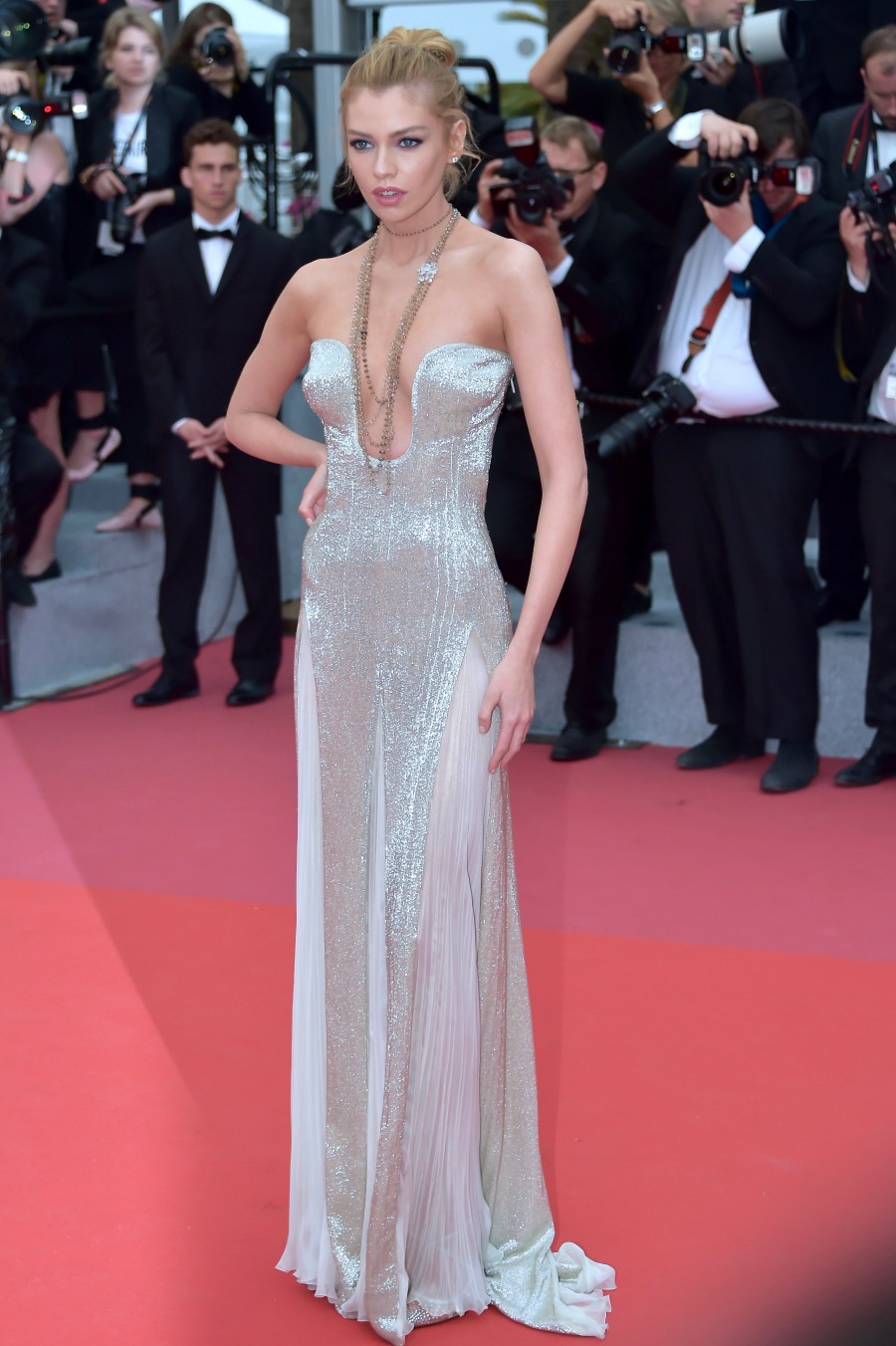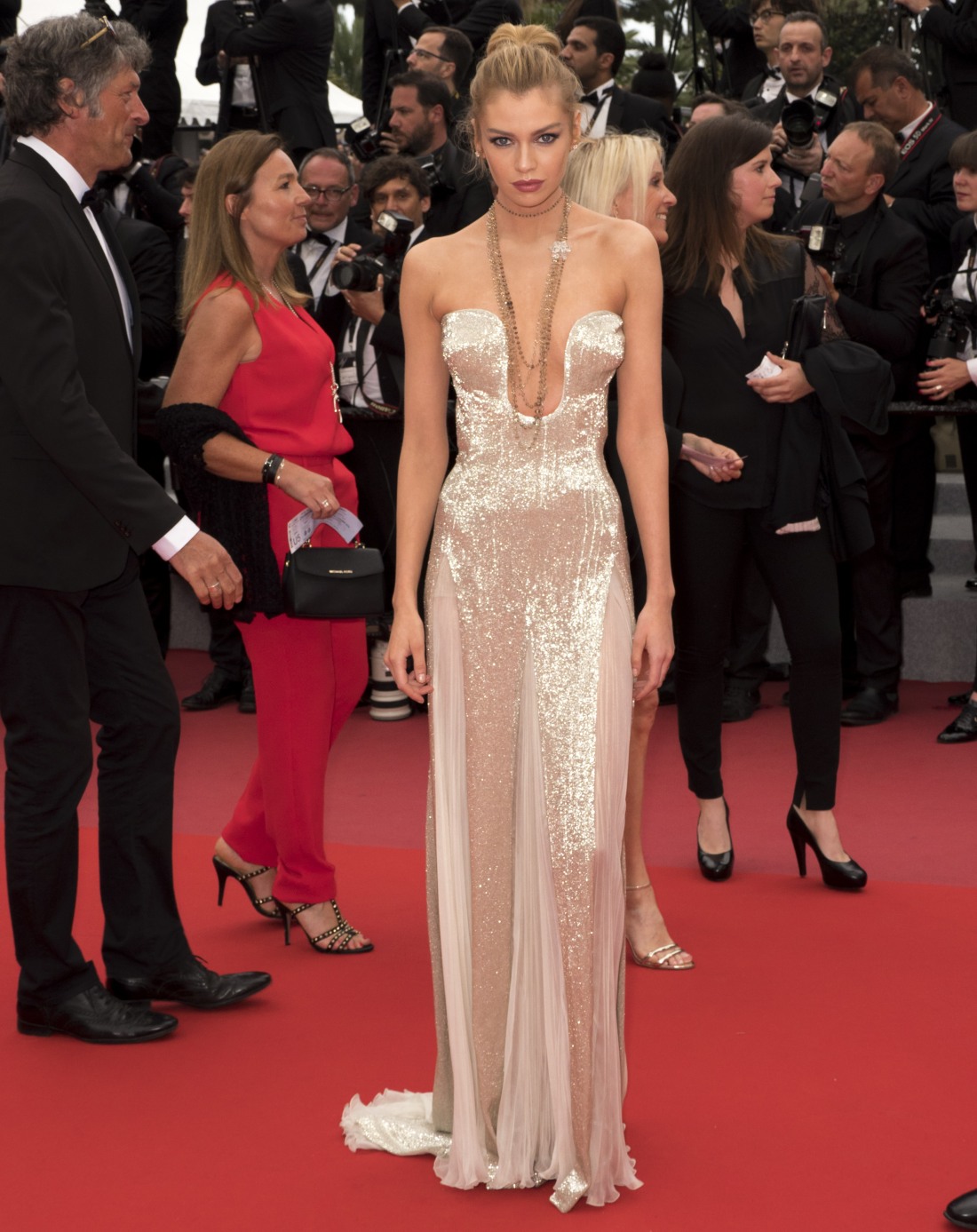 Aja Naomi King in Zuhair Murad Spring 2018. This looks like Zuhair Murad, in that I could totally imagine Jennifer Lopez in this. It's got that J-Lo vibe to it. That's not a slam: I'm a defender of boringly pretty dresses on a red carpet. But she could have and perhaps should have taken a bigger risk!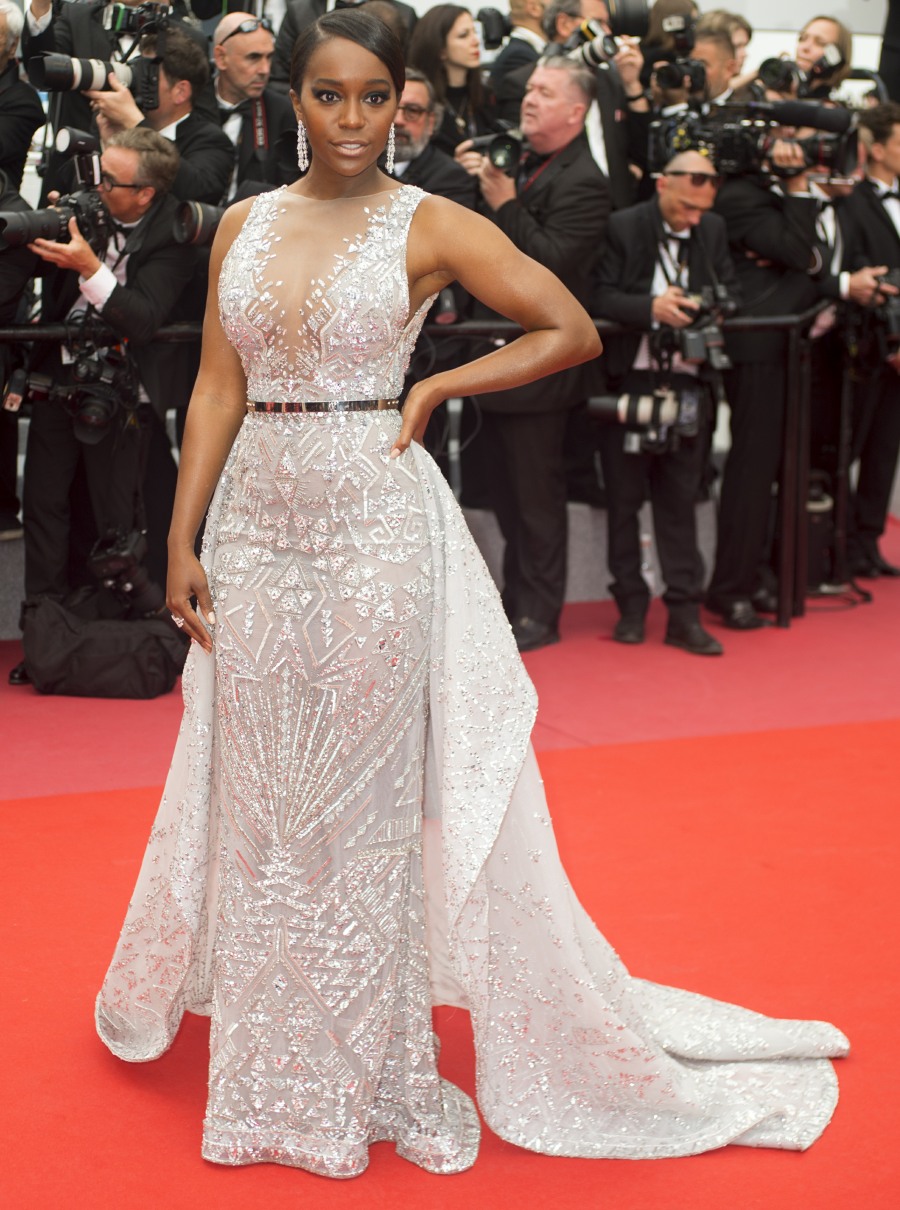 Photos courtesy of WENN.