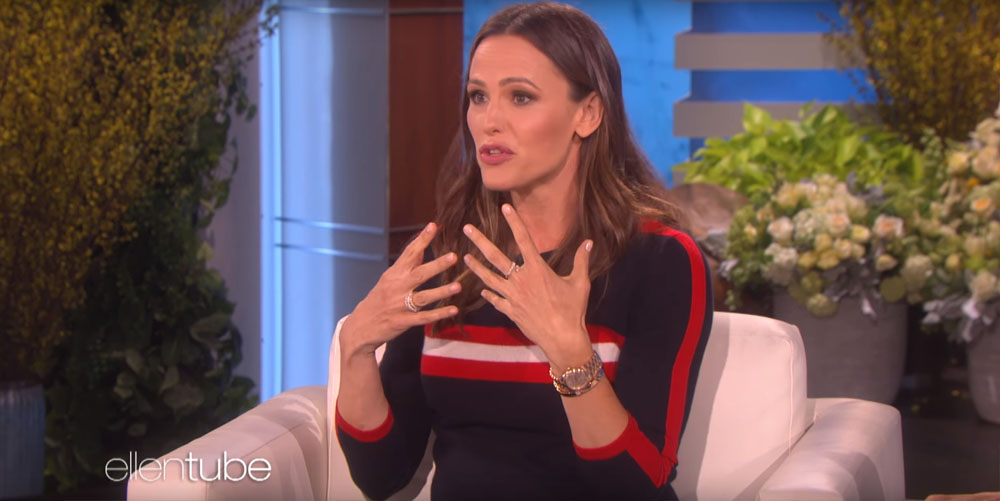 Jennifer Garner was a co-host on Ellen's show this week for the Mother's Day episode. She opened her interview with a story we haven't heard before, about how she learned of her first pregnancy, with daughter Violet, now 12. The home pregnancy test was positive with a faint line, but the doctor told Garner she wasn't pregnant when she was. Garner also said she was more nauseous with each pregnancy and that she got sicker throughout the day. That sounds awful. Then she told the story of the huge scarf her daughter Seraphina, 9, made for her for her birthday and it was cute. (I'm not excerpting that part, you can watch it in the video below.)
On her doctor telling her she wasn't pregnant when she was
I woke up that morning and I just knew. I peed on the stick and it was so faint. I called my doctor and said can I come in and have a test. He gave me one and said 'you're not pregnant, it's negative.'

I was like 'yeah, I am.' She's 12. I don't have that doctor anymore.

Every [pregnancy] I was more nauseous. Each kid it was worse and worse. With my middle daughter I had to listen to Yo Yo Ma at night. It got worse throughout the day. With the third kid forget it.

I carried a baby in the back as much as I did in the front. I would catch myself in the mirror. There's another thing growing back there.

Her advice for new moms
Here's the thing. You will get your bodies back, you will get your lives back. You can still travel. You can still have fun. You can still go back to work or not. You can breastfeed or not. You will be best friends with your kid then someday you will realize you're actually angry with that and that's ok. You're going to do great because it's your experience and it's your baby and it's your body. It's going to happen the way you want it do.
[From video of The Ellen Show via People]
I don't get this "knowing you're pregnant" concept at all. There have been plenty of times when I was worried I was pregnant that I wasn't. It does happen that the tests are wrong for whatever reason, like not enough pregnancy hormone. I would question why Garner is telling pregnancy stories, but the audience was full of pregnant ladies and the episode was sponsored by Pampers, they gave away a year's supply to everyone in the audience. It's likely they asked Garner to tell a pregnancy story to appeal to that demographic. Garner also has that organic baby food brand, Once Upon a Farm, which she plugged after doing animal impressions. Plus she did a silly "rap" about new motherhood and also helped Ellen give away a bunch of products. At about 2:45 into this video they scare Garner with a puff of air, like the kind that surprises you in a funhouse. Say what you will about Garner, she's game and she's good at shilling stuff.
As for her advice to new moms she tried to cover a lot of bases and be diplomatic. It would have been nice if she didn't lead with "you will get your bodies back" but the ladies in the audience were pregnant, you technically do get your body back to yourself once you have the baby. I don't think she meant it that way, but I remember what a relief it was to finally have the baby.
Here's the video: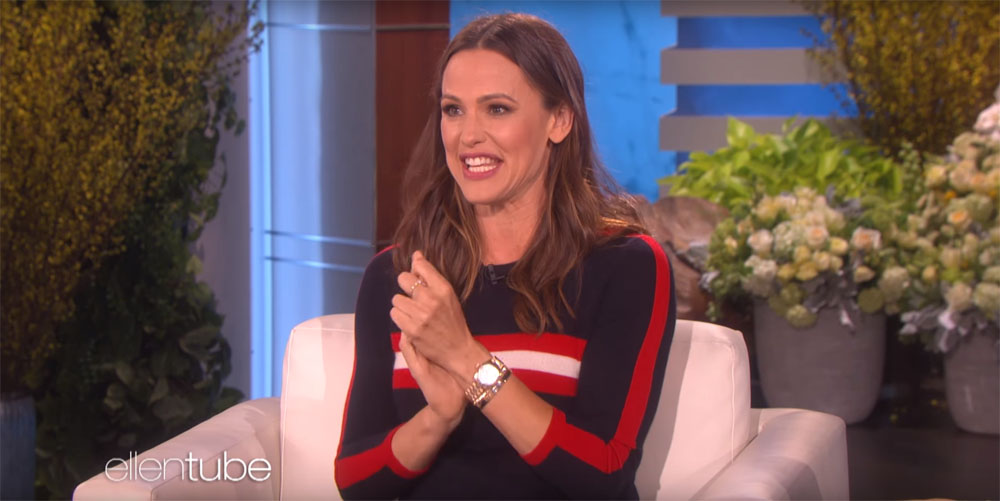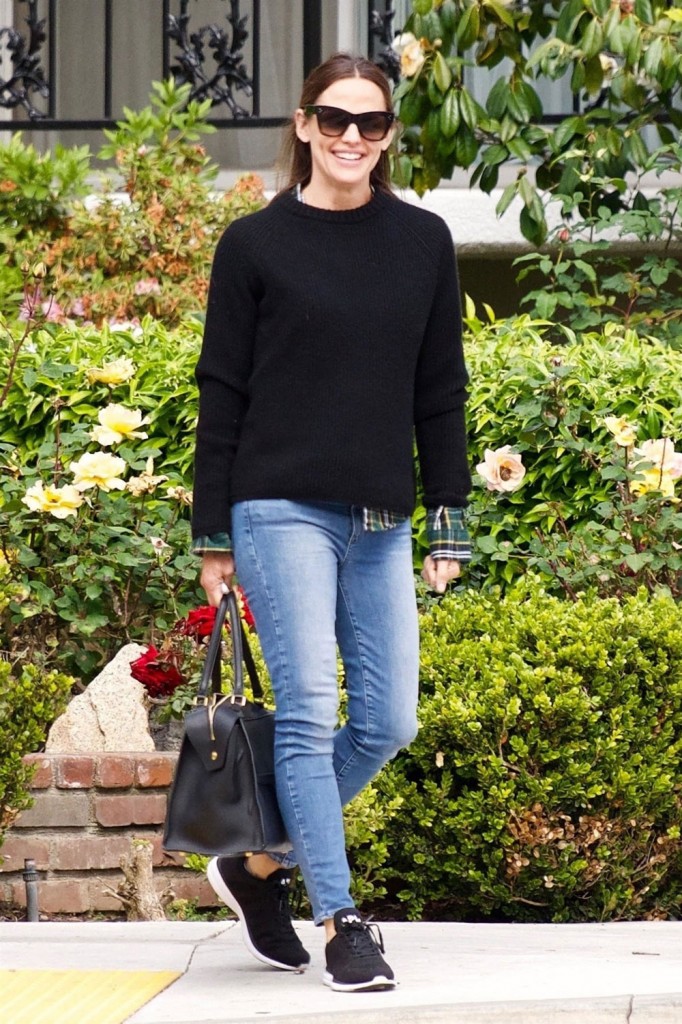 Photos are screenshots from Youtube/The Ellen Show and credit: Backgrid