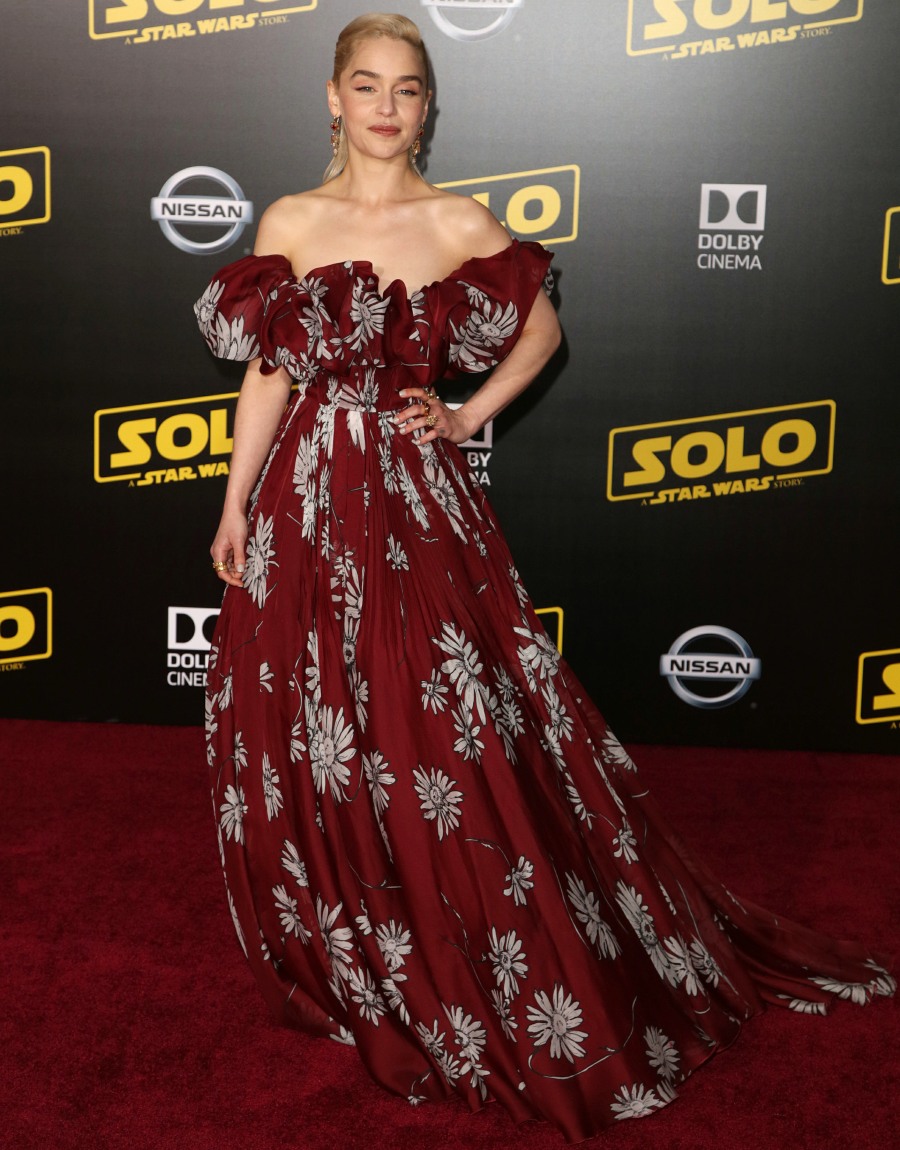 Here are some photos from the giant LA premiere for Solo: A Star Wars Story. This film will probably make a billion dollars without breaking a sweat, but I still hope the shambolic energy around these Star Wars spinoffs gets tamped down in the future. The producers need to start planning sh-t out better so these films won't need to replace the directors in the middle of production. They also need to figure out a way to make these movies without needing six weeks of reshoots at a cost of $100 million or whatever.
Anyway, enjoy the fashion and the men. Emilia Clarke has blonde hair right now because I guess she's currently filming the last season of Game of Thrones, wherein the Mother of Dragons is banging her nephew. Emilia wore Valentino to this premiere and… how do you feel about this? The rich color would have looked better if Emilia was back to brunette. I don't hate the fabric. I do dislike the Scarlett O'Hara vibes though. She looks like she's about to argue against tearing down a Robert E. Lee statue.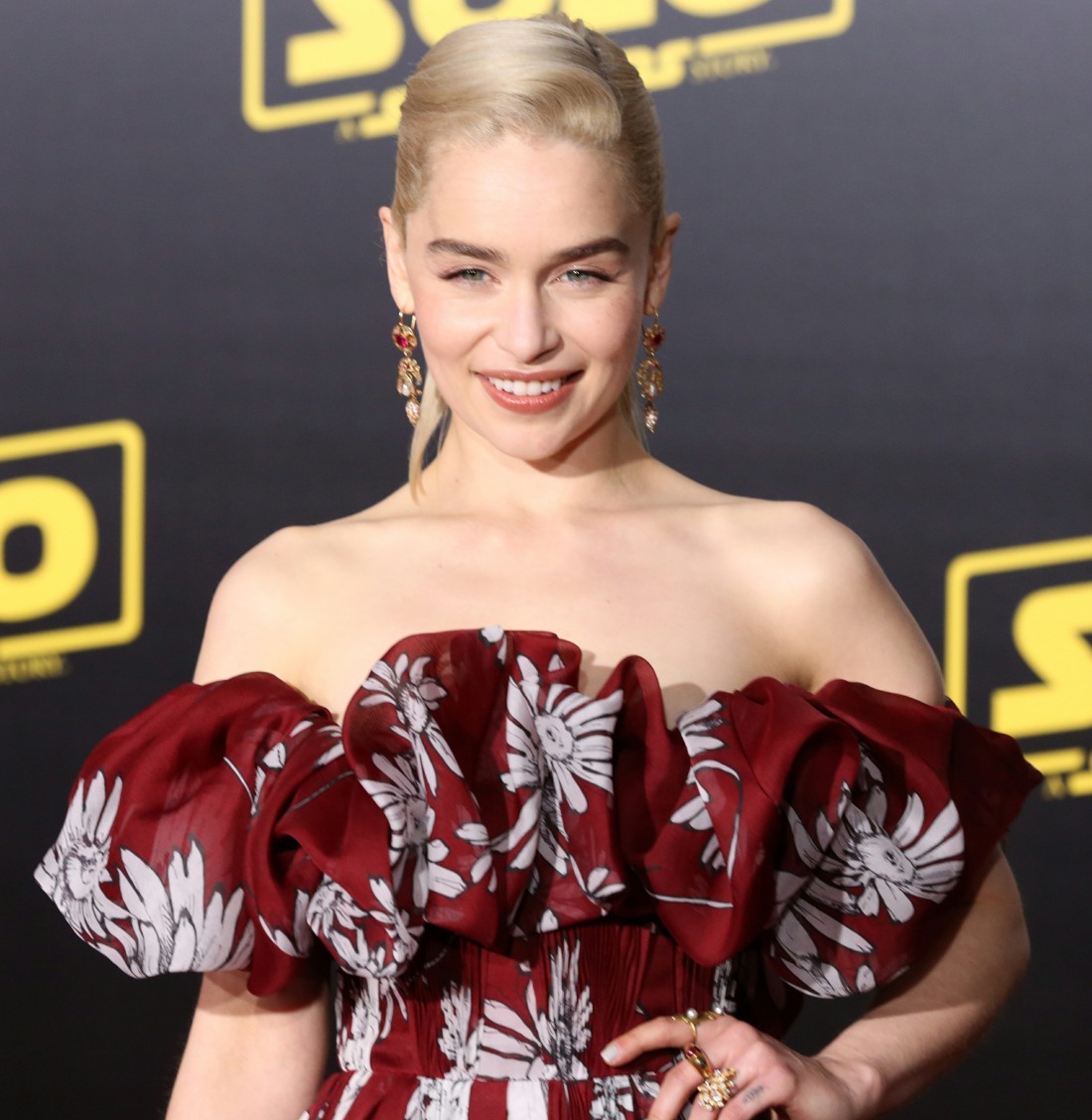 Poor Alden Ehrenreich. They should have just made Lando: A Star Wars Story.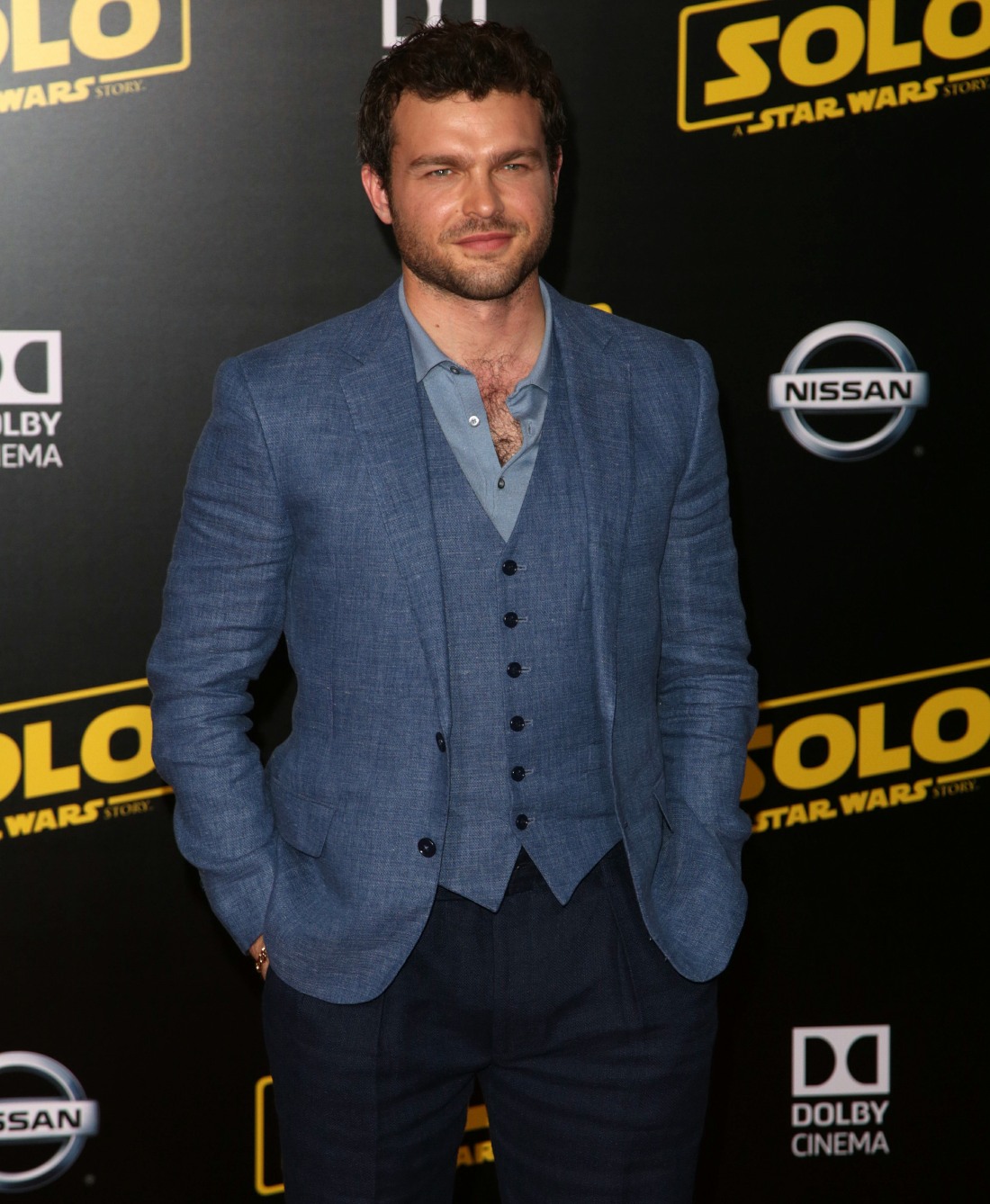 Speaking of Lando, here's Donald Glover. He is a vision in red.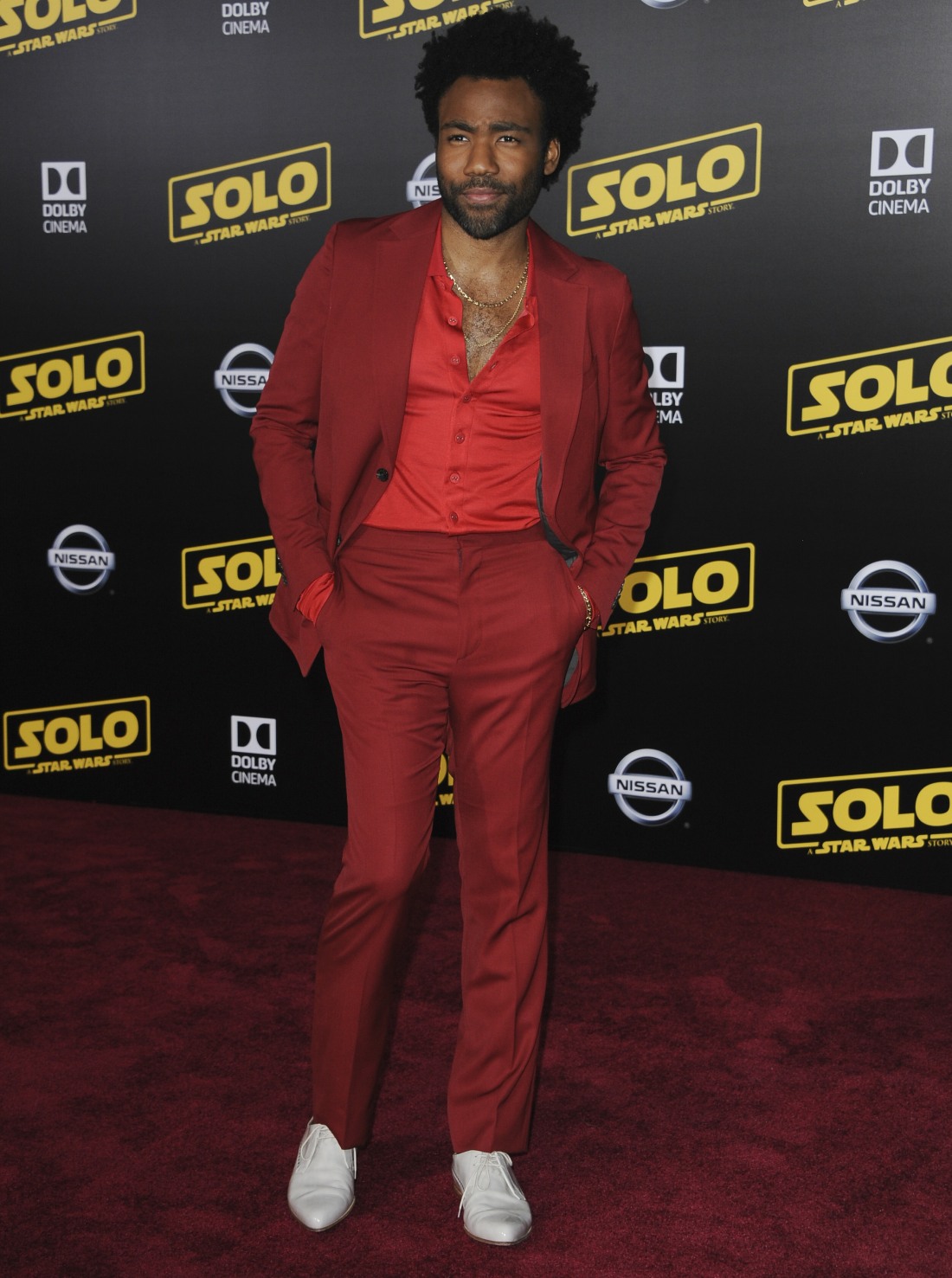 Thandie Newton in Dior Spring 2018. I don't know how to feel about this? I think I might feel like I really hate it.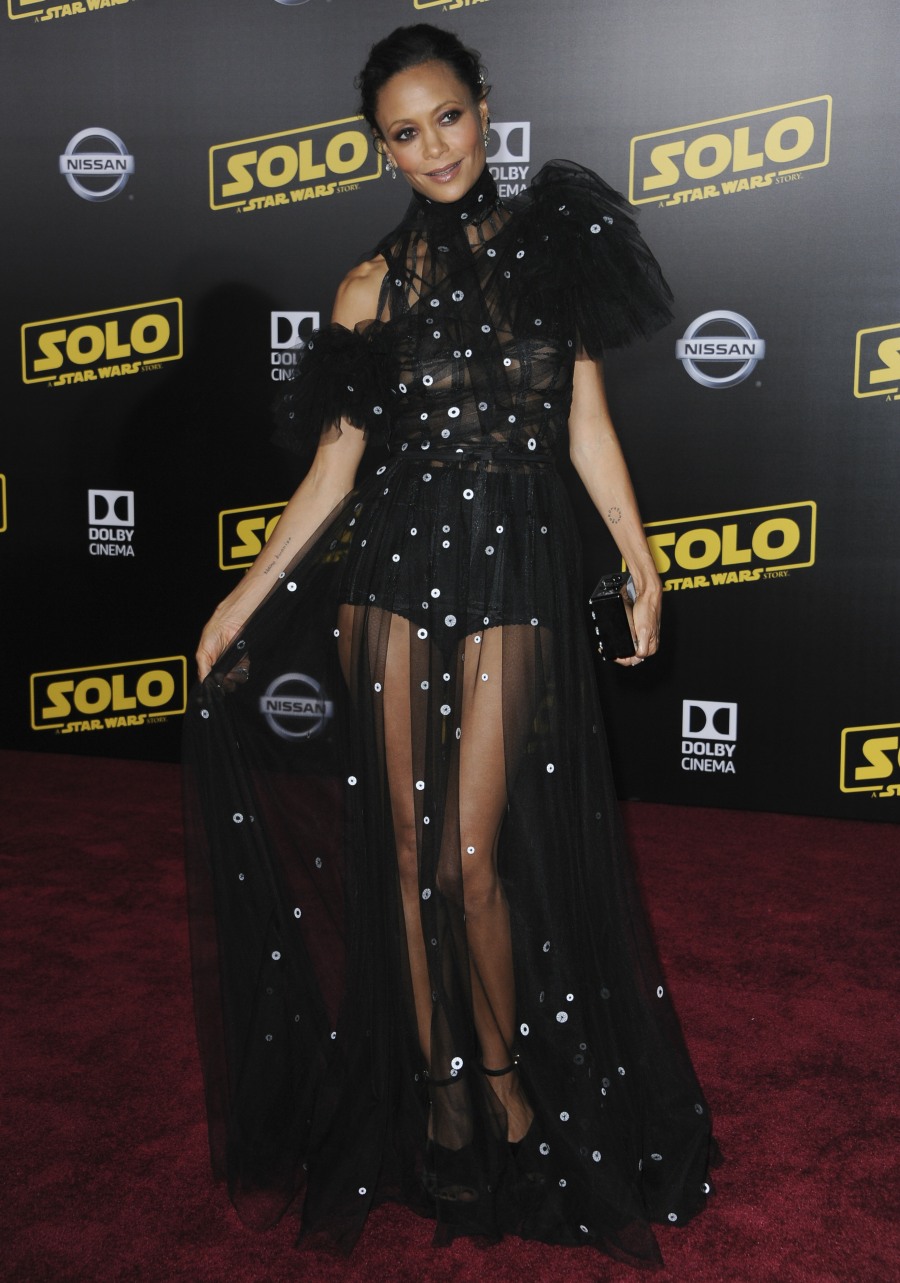 Sofia Vergara in Oscar de la Renta Spring 2018. Eh. This is not good on her, but props to Sofia for changing it up a bit.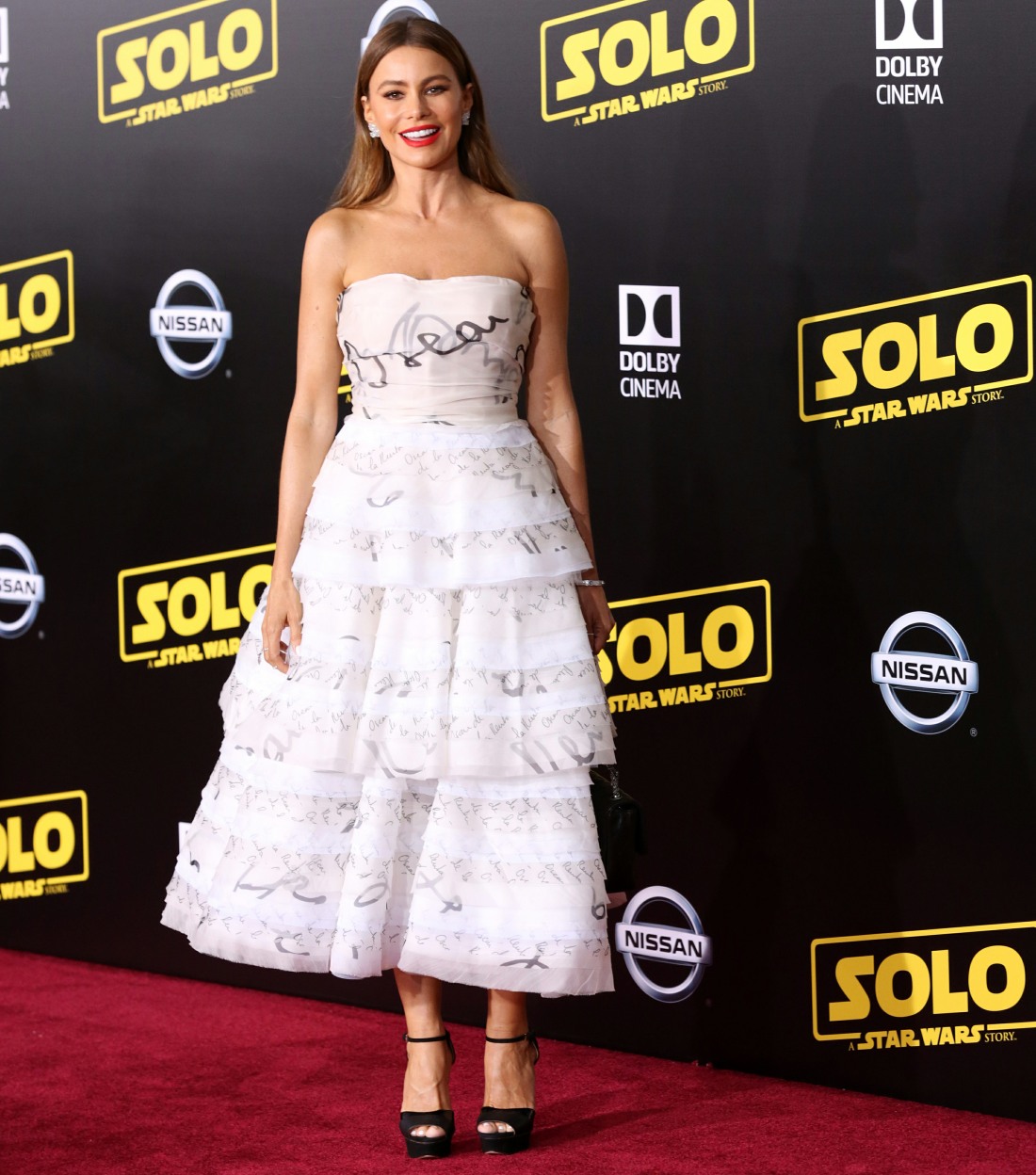 Alexandra Daddario in Giambattista Valli Resort 2018. I have mixed feelings about this – the fabric could have looked amazing if this was a simpler gown, but the high neck makes it seem so fussy and grandmotherly.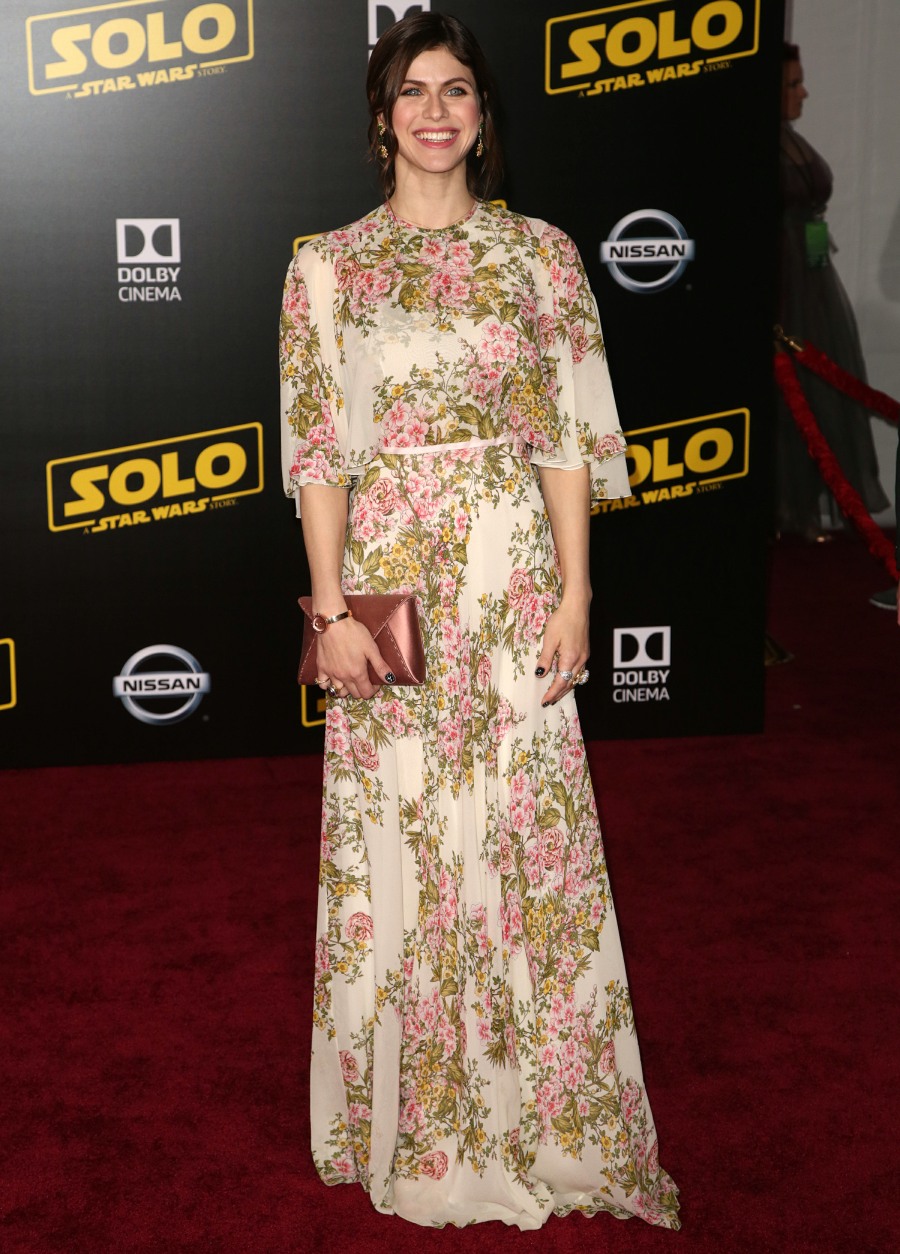 Hey, Woody Harrelson. I still would, btw.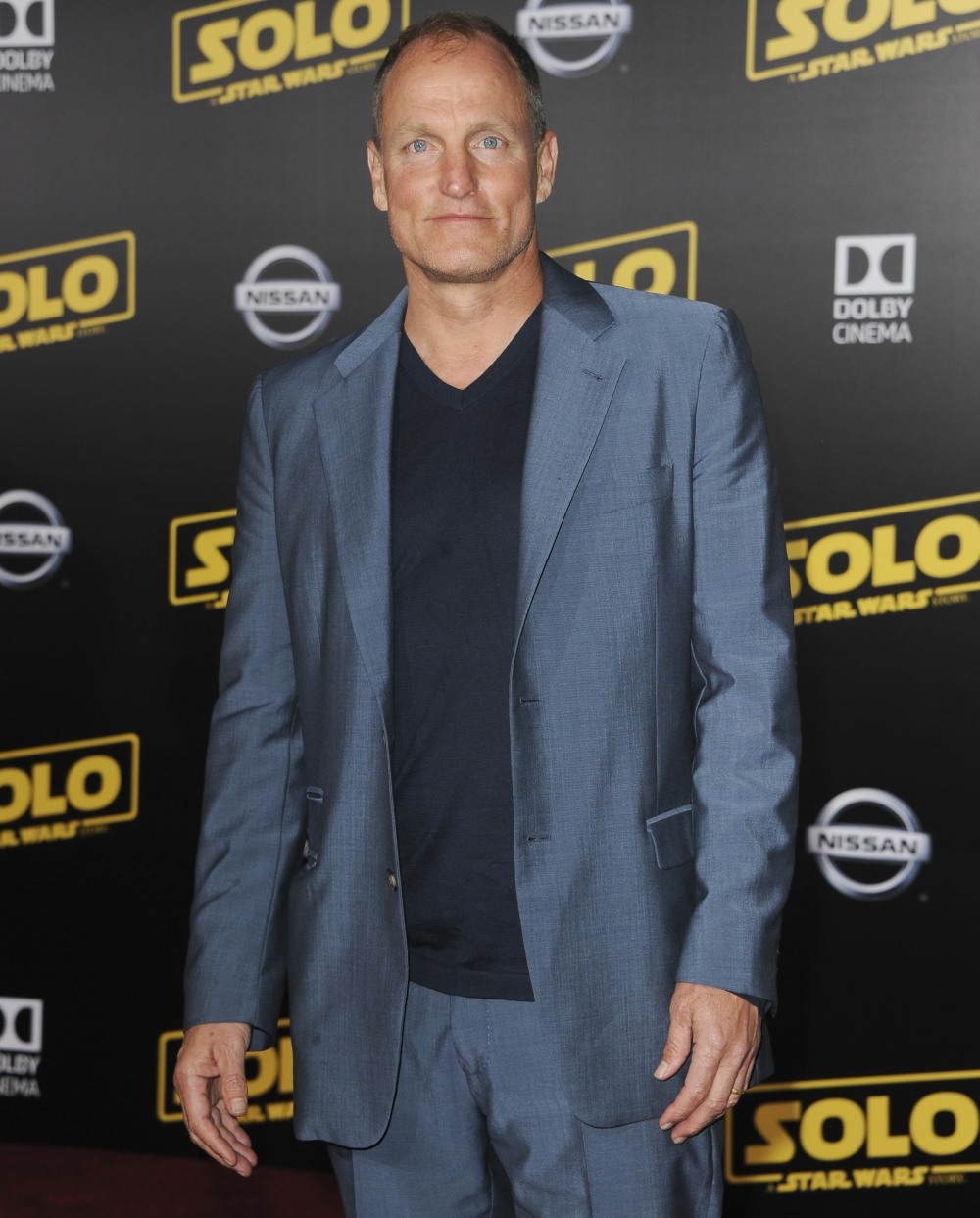 Hey, Ewan McGregor. I don't think I would anymore? Not even as Obi-Wan.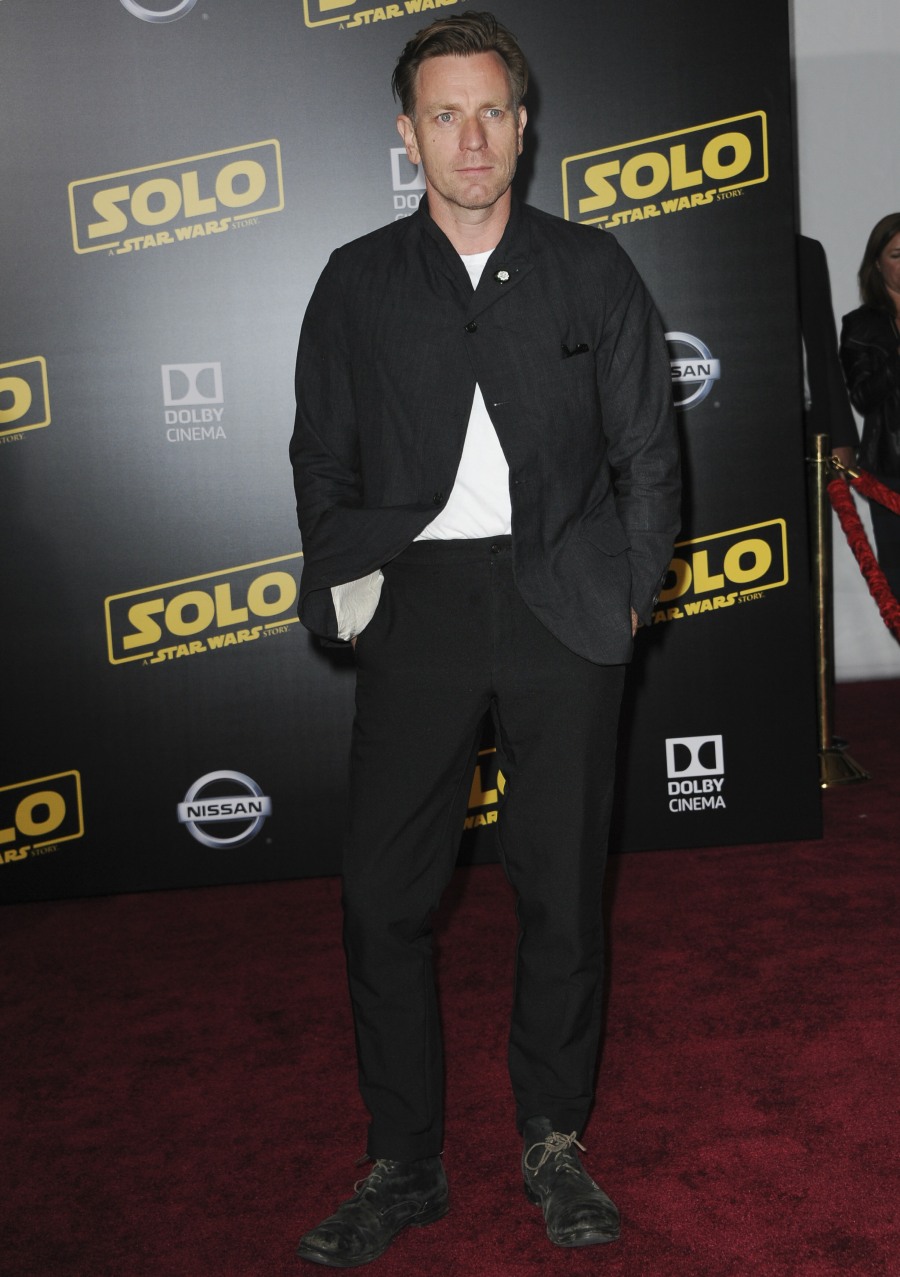 Photos courtesy of WENN.