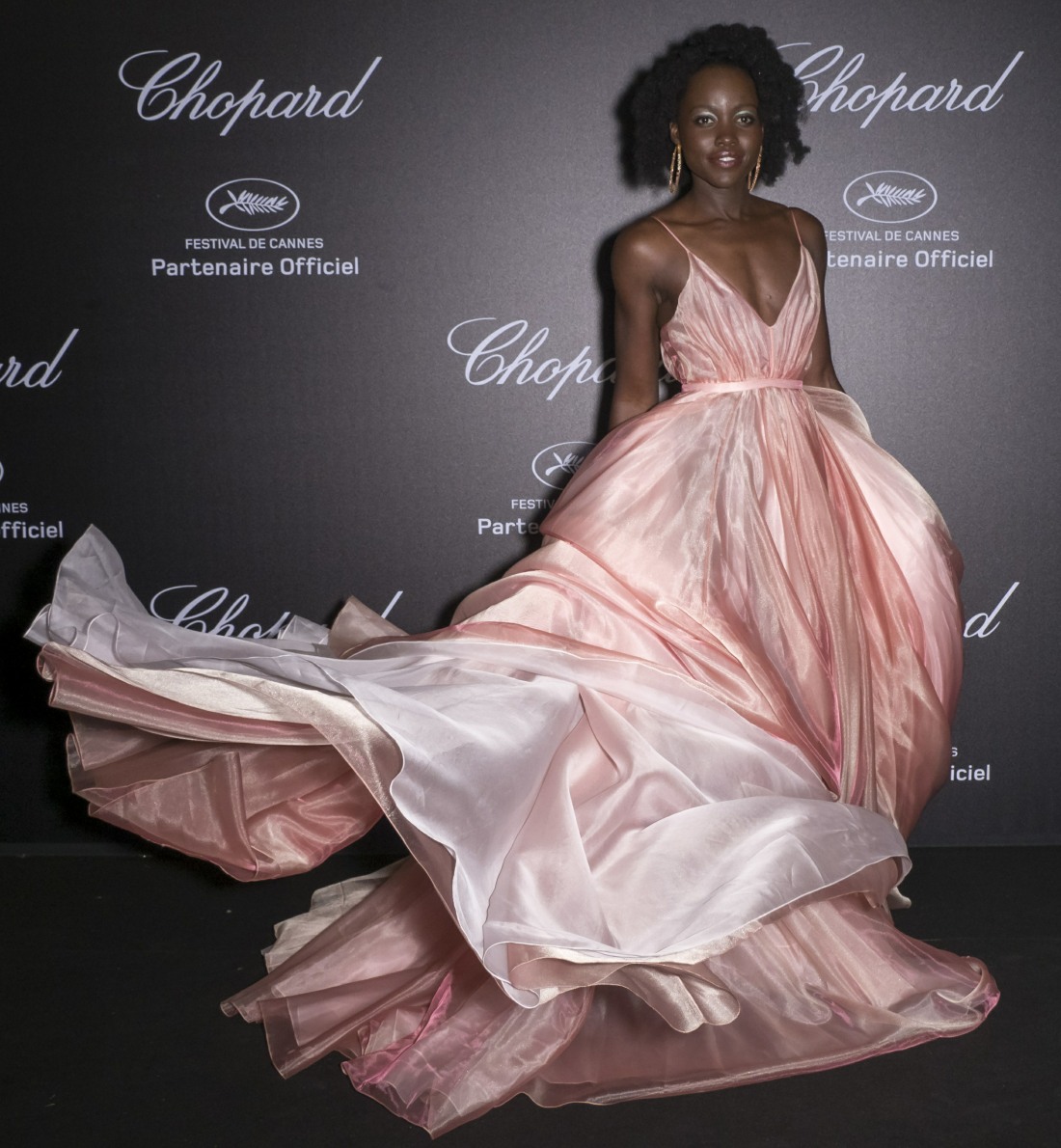 Here are some photos from the Friday night Chopard party at the Cannes Film Festival. Chopard usually sponsors some events at Cannes every year, and I guess the jewelry house just ships all of their best pieces to the South of France so that all of these celebrity women can model them at events. By most accounts, Kendall Jenner got the most attention at this Chopard event, but it wasn't about jewelry: she wore a see-through dress and no bra. So I'm not going to post those photos (plus you've probably already seen them). So let's talk about the true star of the event: Lupita Nyong'o in this beautiful princess-dress. This is Prada, and it works. It works on Lupita specifically. She looks amazing and you can tell that she loves everything about her look.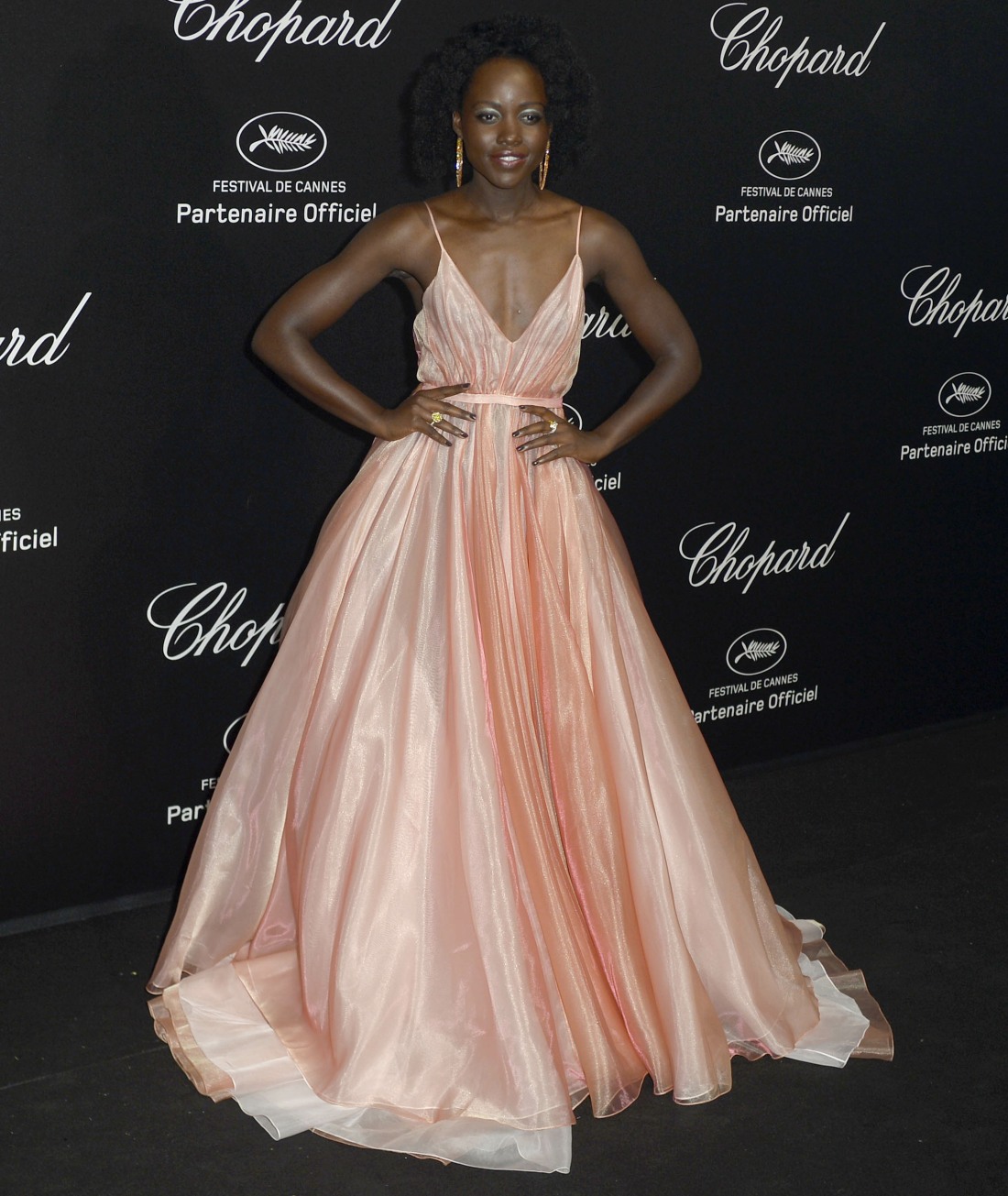 GAH EMERALDS!!!!!!! Irina Shayk wore a beautiful, rich green Alberta Ferretti velvet gown and she got to pair it with the most exquisite emerald-and-diamond necklace. Please, just let me have it for a day.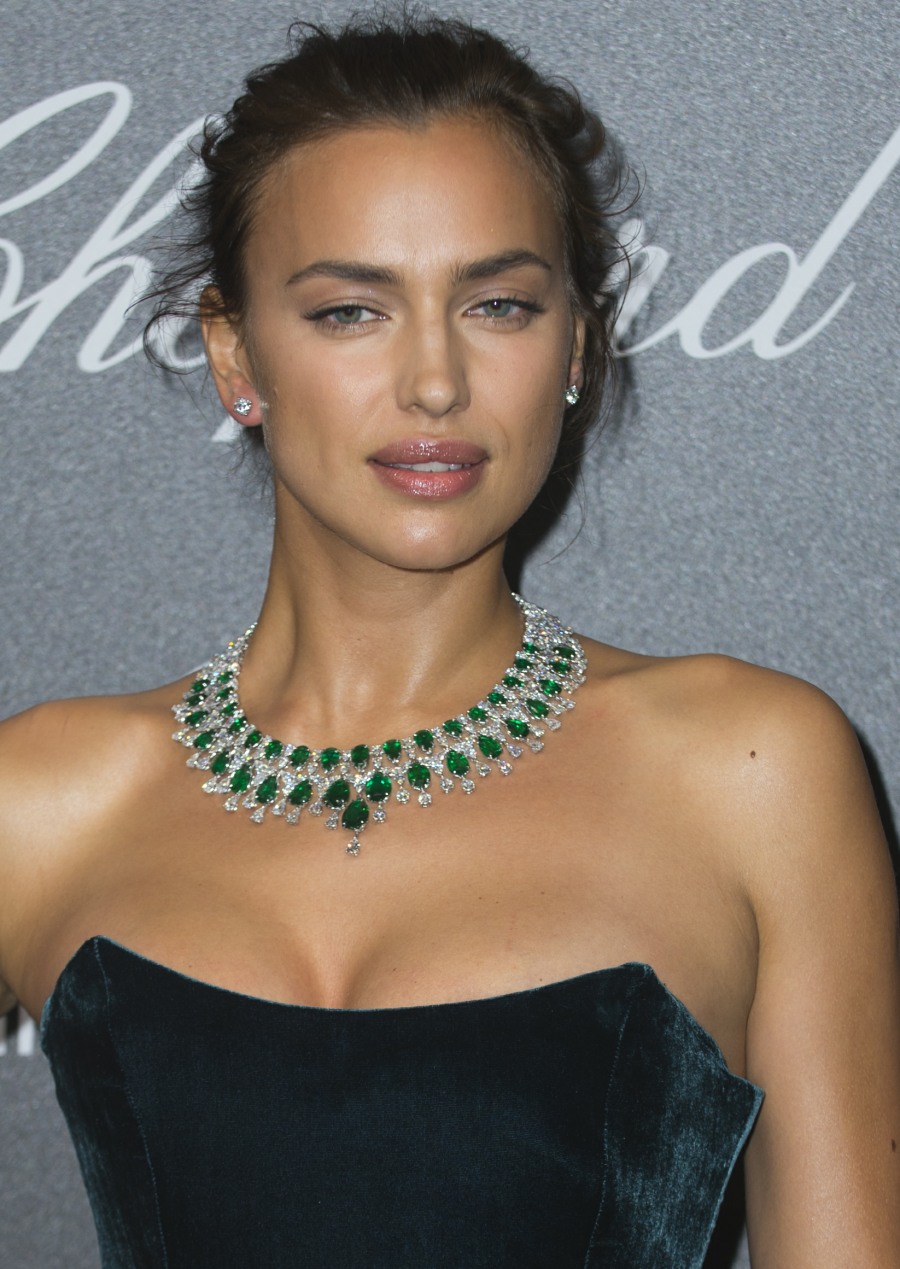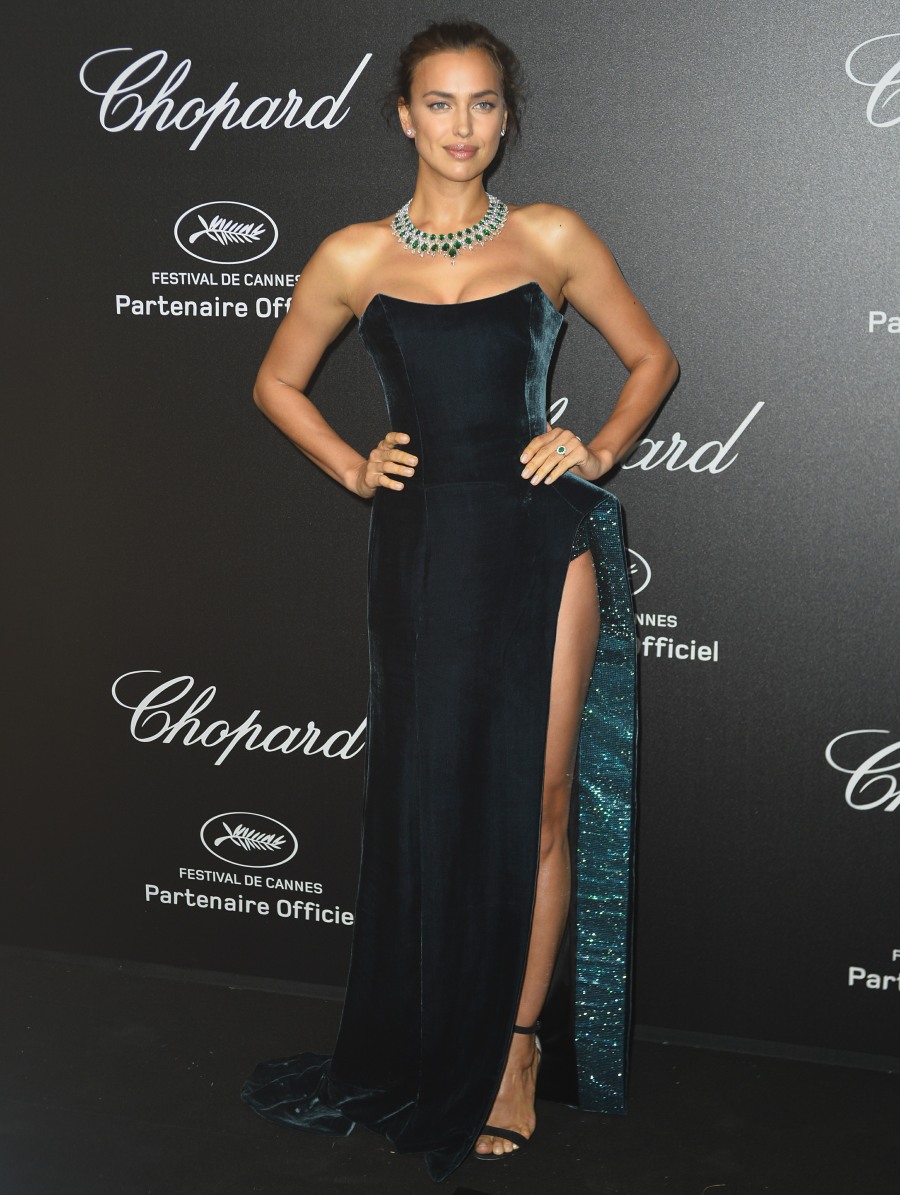 Marion Cotillard in Valentino. Marion's all over the place in Cannes and I understand that she probably wanted to save her more "show-stopping" looks for the red carpet, so maybe that's why she chose a bland sack dress for this event. As in, she wanted to get the jewelry to "pop" off a simple gown. But all I can see is how aggressively bad this dress is. Again, the emerald necklace is fabulous.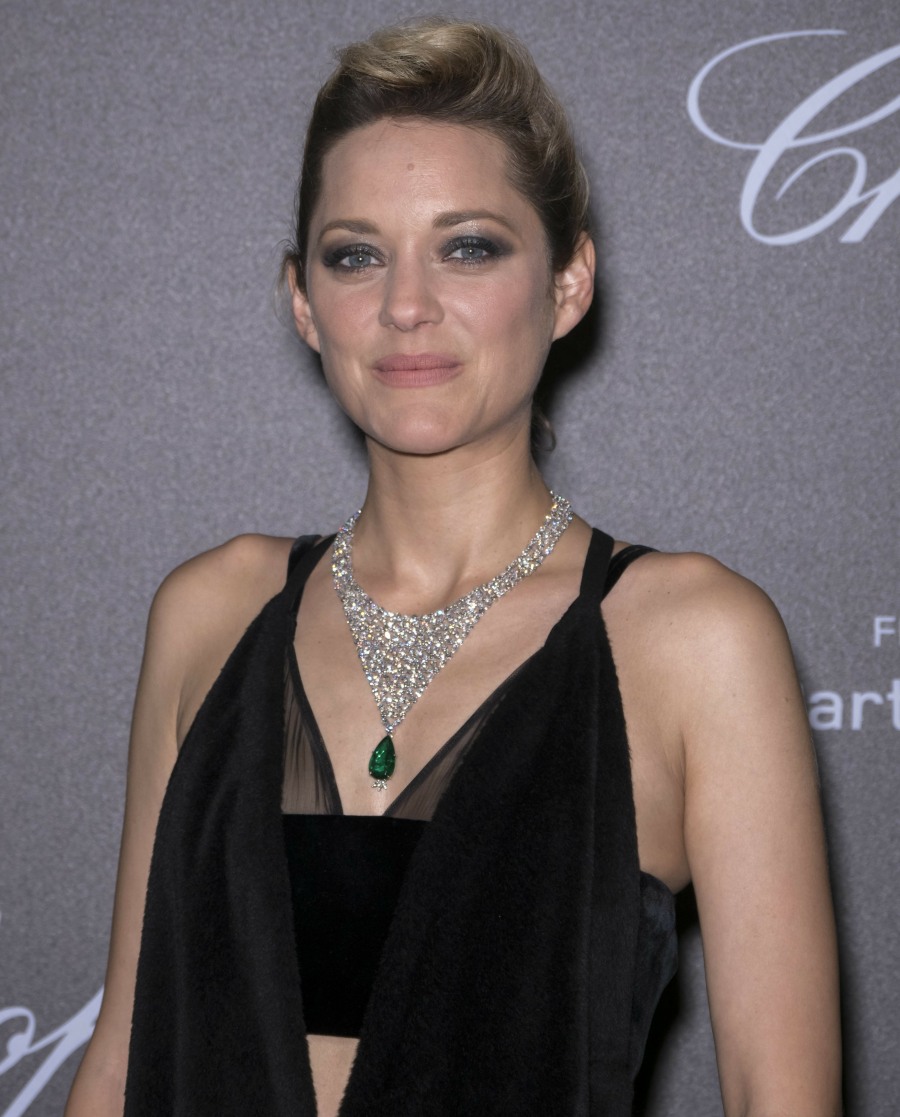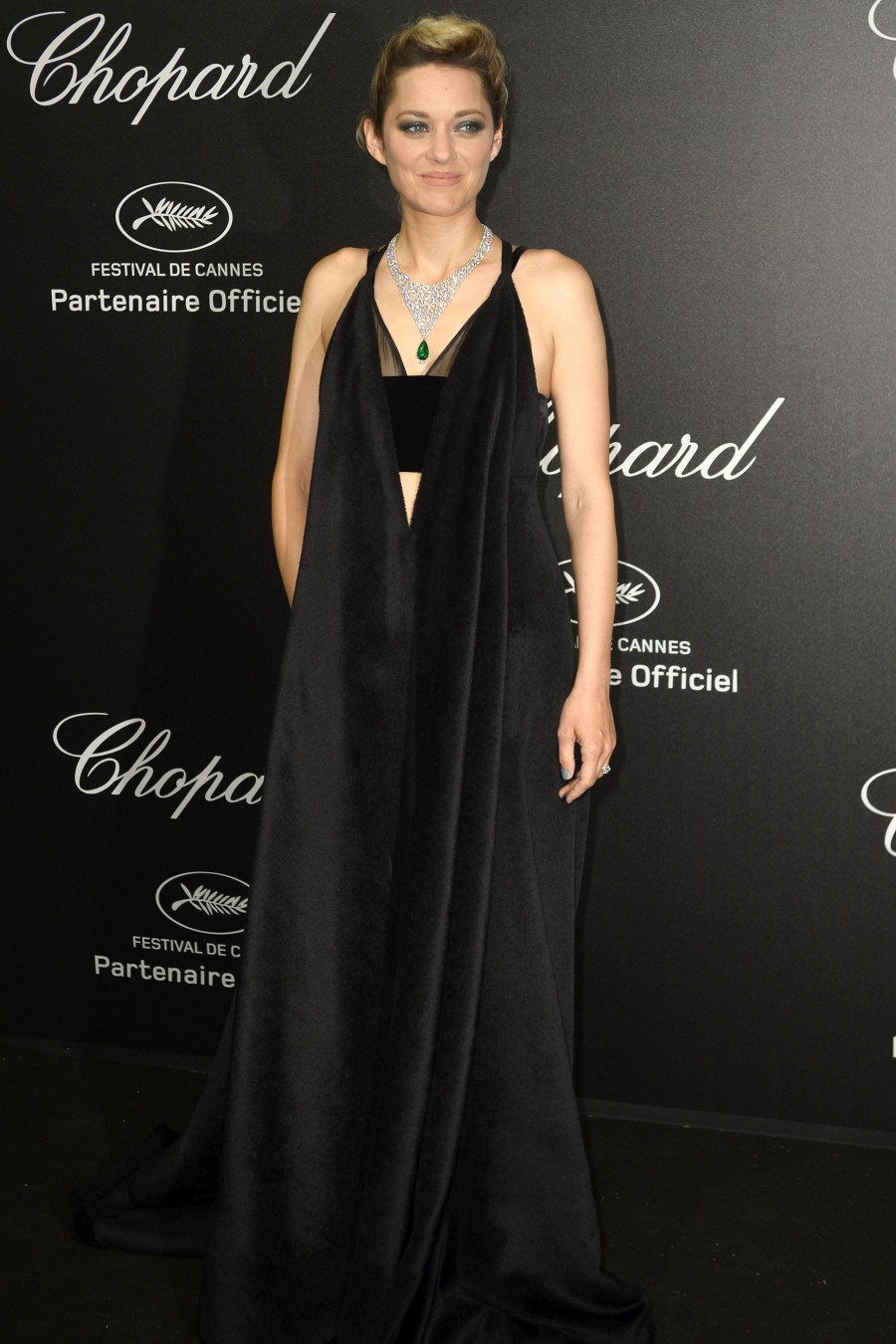 Joan Smalls in Miu Miu. Oh, honey, NO.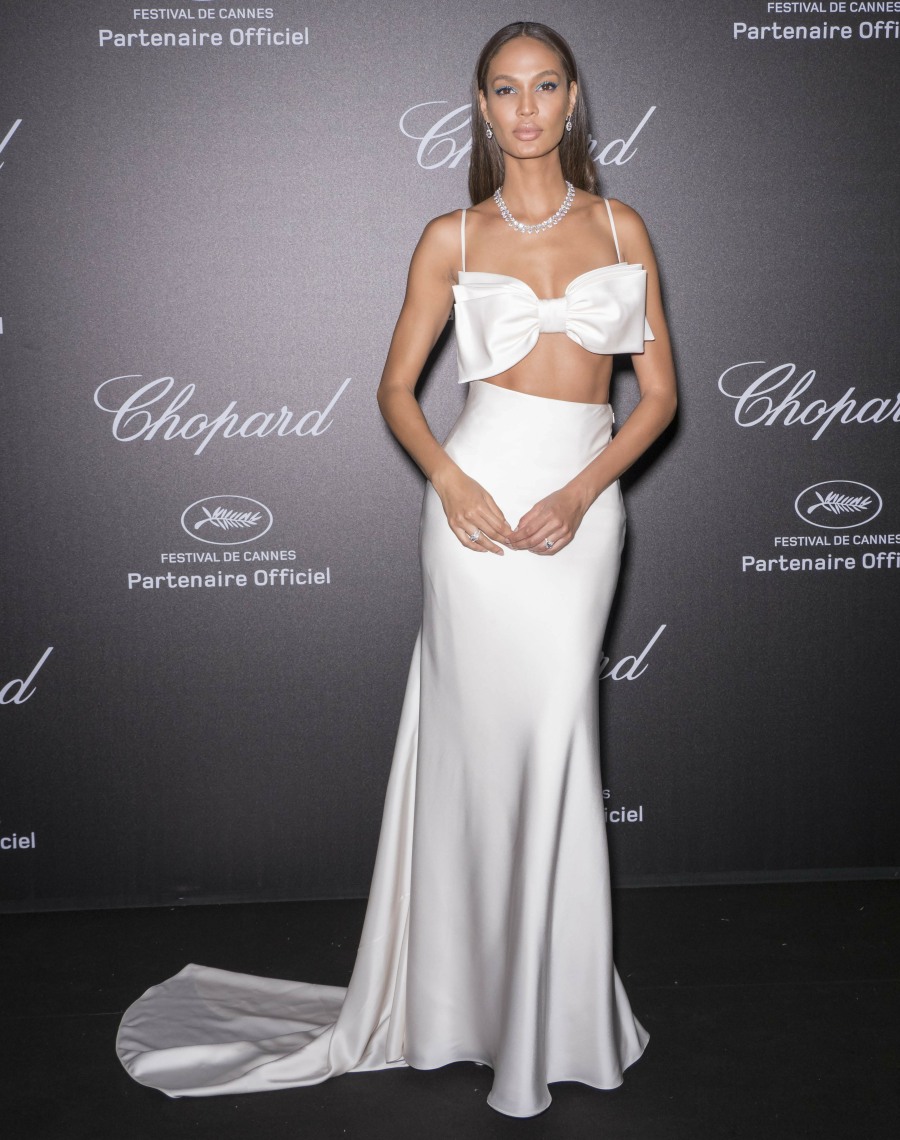 Julianne Moore in an exceptionally poorly cut Sonia Rykiel suit. My God! How do you make Julianne Freaking Moore look dumpy in a couture suit?? The necklace and earrings are gorgeous though.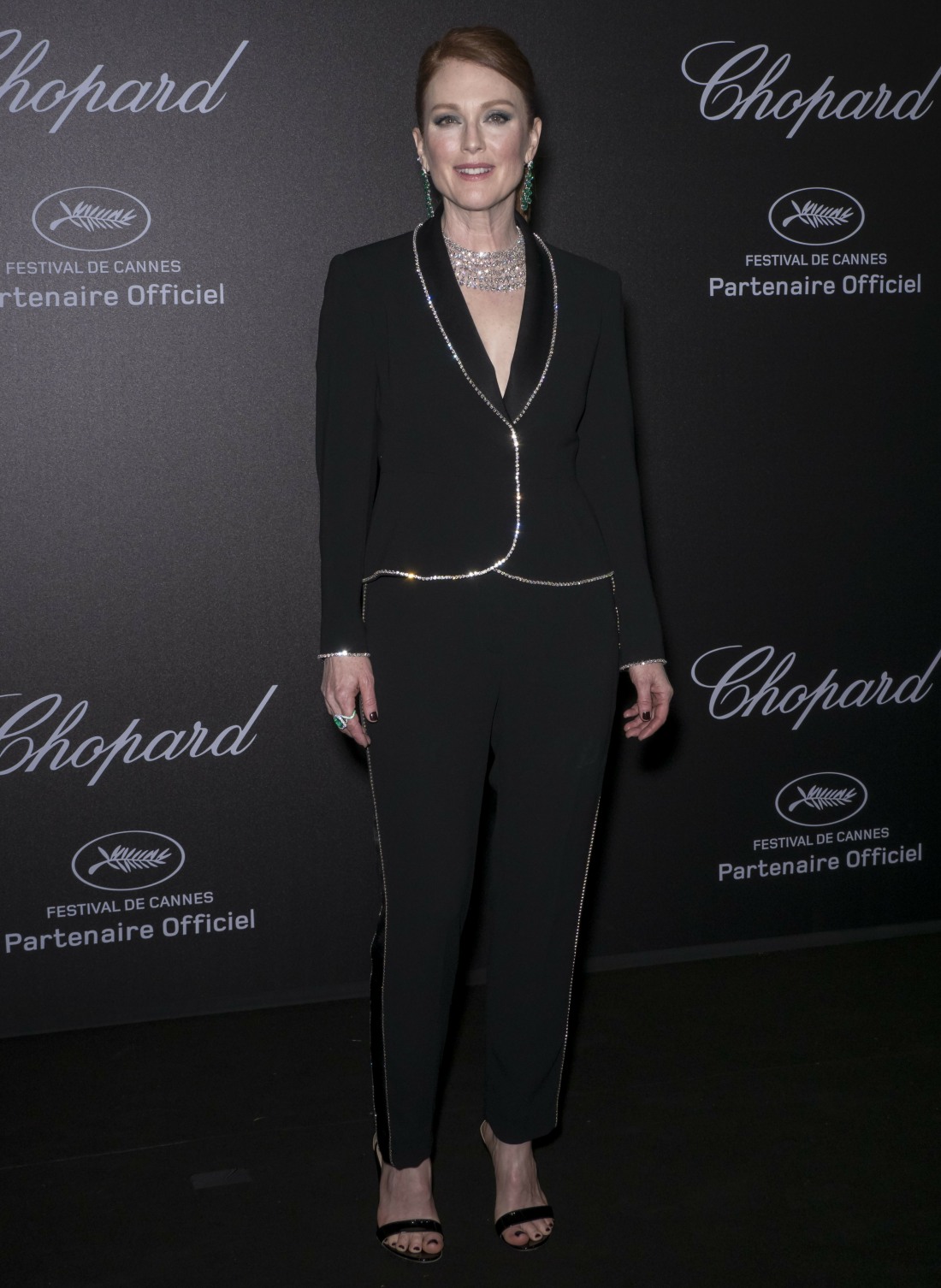 Stella Maxwell in Aadnevik Fall 2018. I think maybe I just don't "get" Stella Maxwell. She looks like a combination of five different Leo DiCaprio exes, and I don't really consider her a top model or anything, so why is she there? Hm.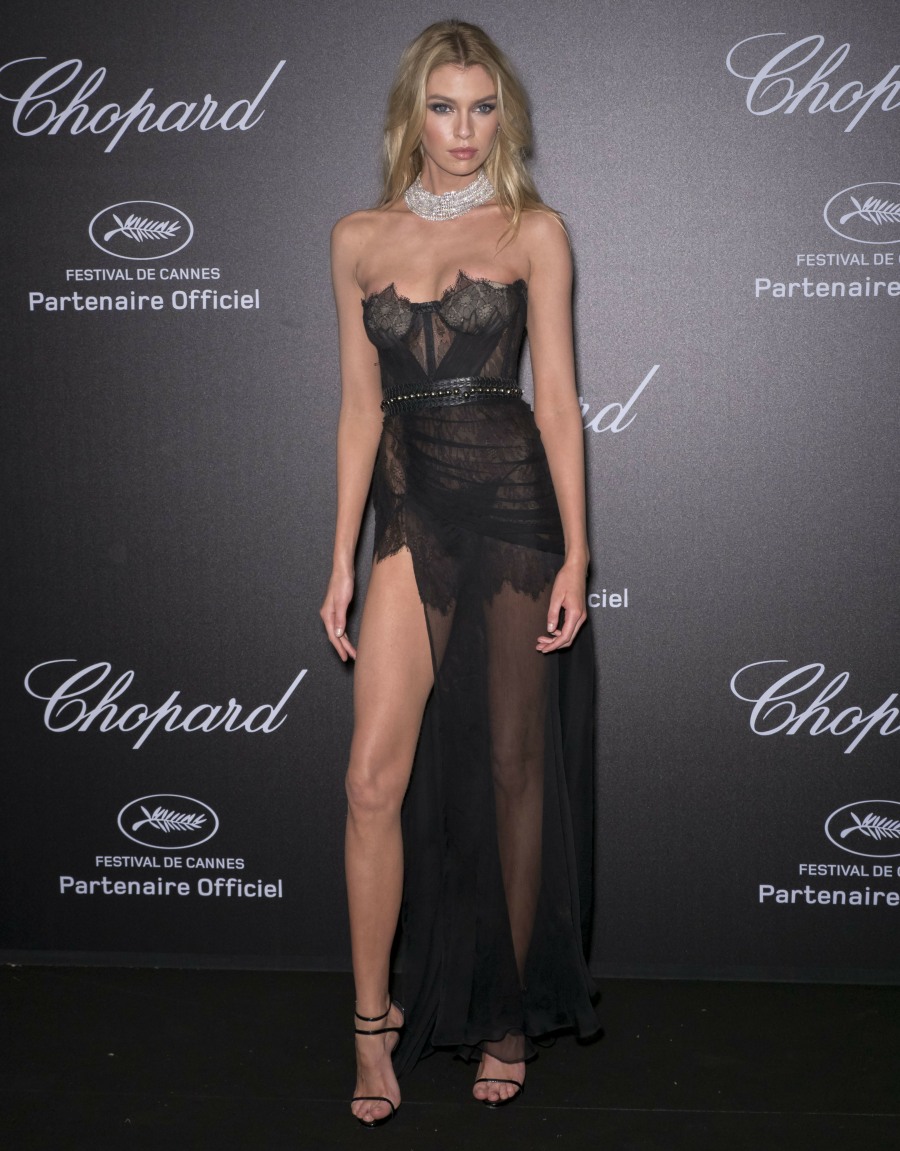 Photos courtesy of WENN.