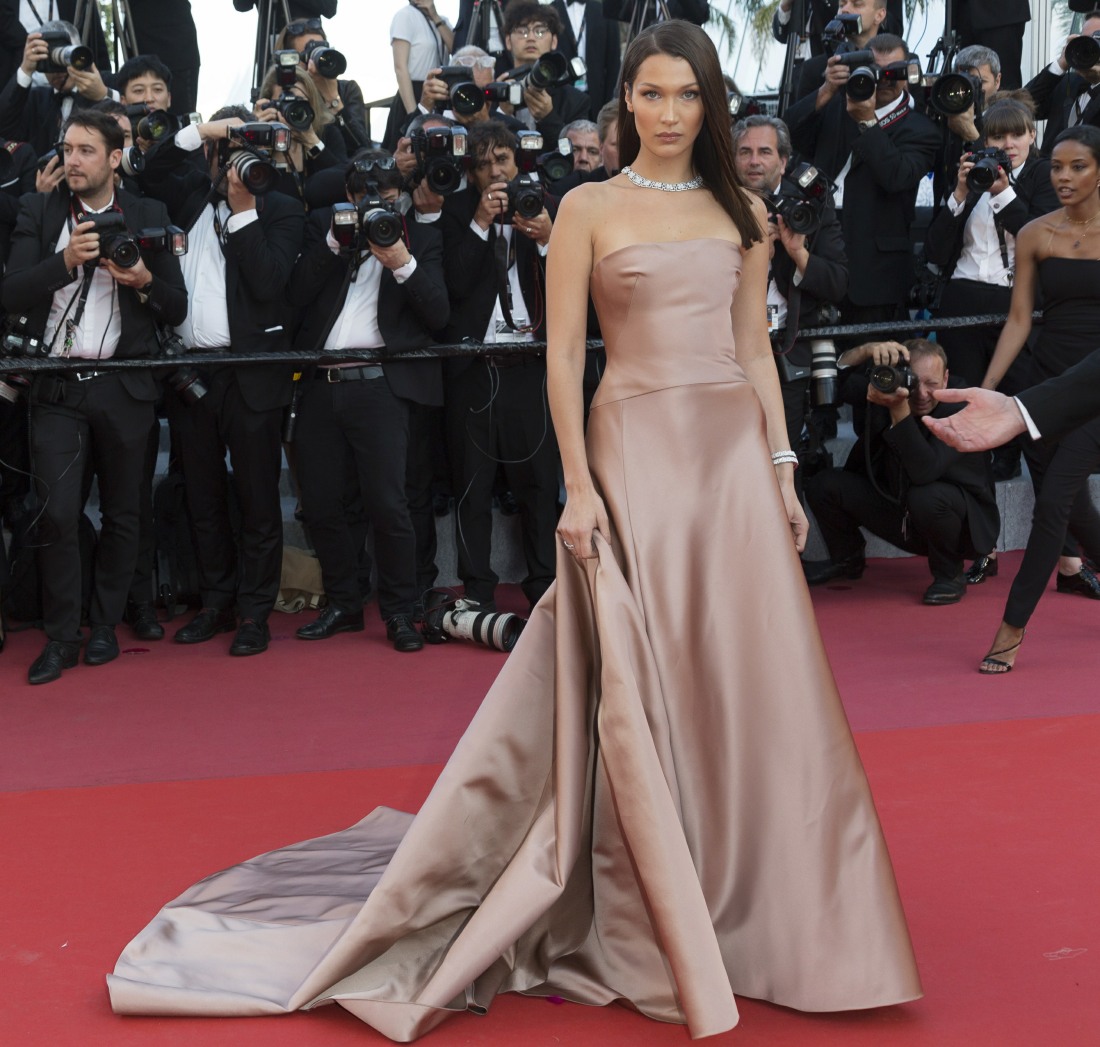 I've been dying to write this sentence: the hookers didn't even show up to Cannes this year. What does it all mean? Is the South of France no longer the fun & shady party in the month of May? Will the hookers come back next year? No one knows. In the meantime, the fashion has started picking up in Cannes, at long last. I'm not even going to pretend to talk about the movies right now – let's just get to fun fashion stuff. Here's Bella Hadid in Dior at the Ash Is The Purest White premiere on Friday. After looking so fresh and pretty a day earlier, the sour, dead-eyed Bella is back. This is what she thinks a "model face" should look like. Maybe she's right, f–k if I know. Anyway, the dress is DRAMA and it feels very old-school, but I wish it was a different color. Also: Bella was seen out with The Weeknd AGAIN.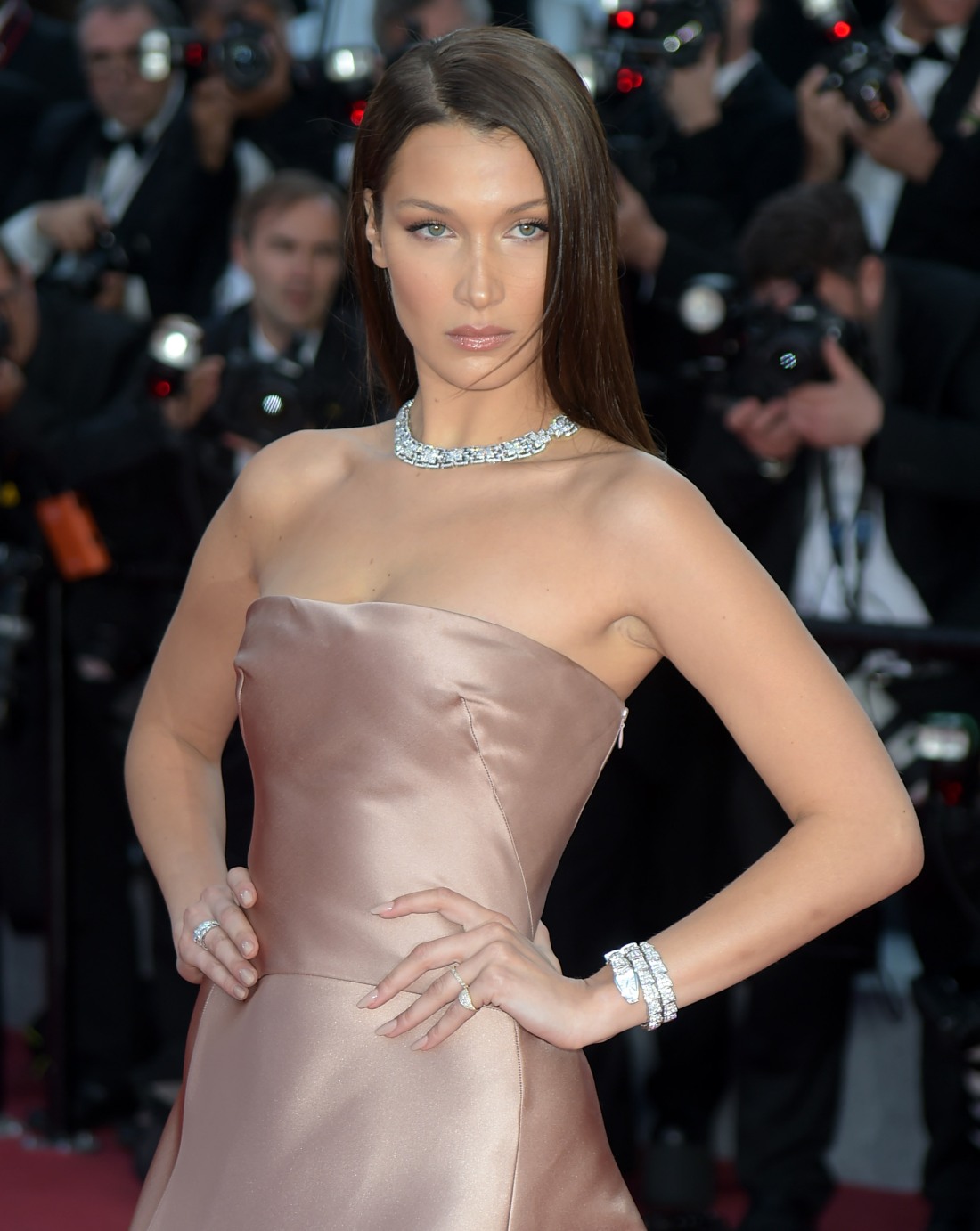 Fan Bingbing in Alexis Mabille Spring 2018. More drama, but I kind of like how off-beat this feels even though it's basically just a satin ball gown.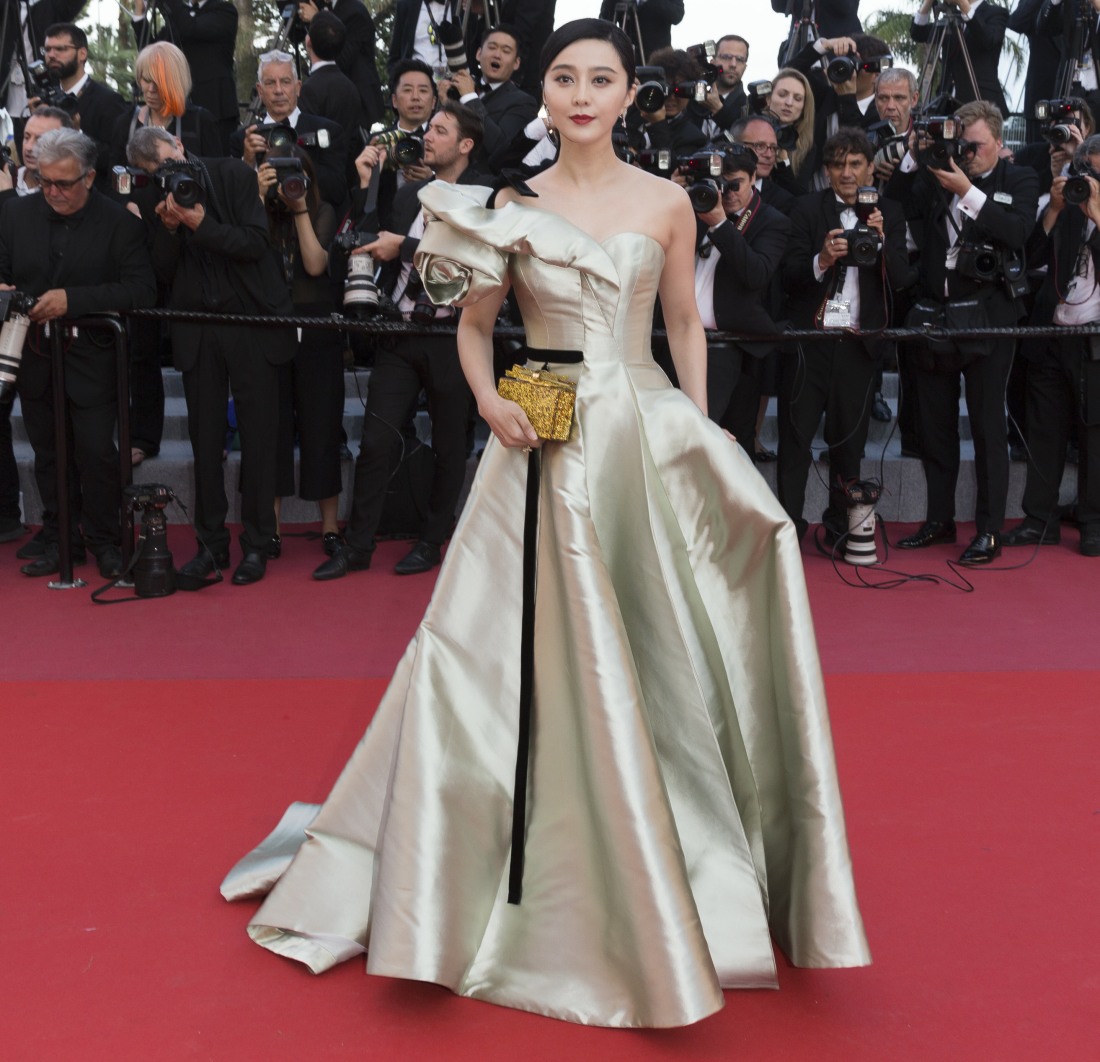 Eva Herzigova in Dior. Frankly, there's a shocking amount of velvet at Cannes this year (look at me, I'm a trendspotter) but I don't hate this? I just wish the skirt length was different.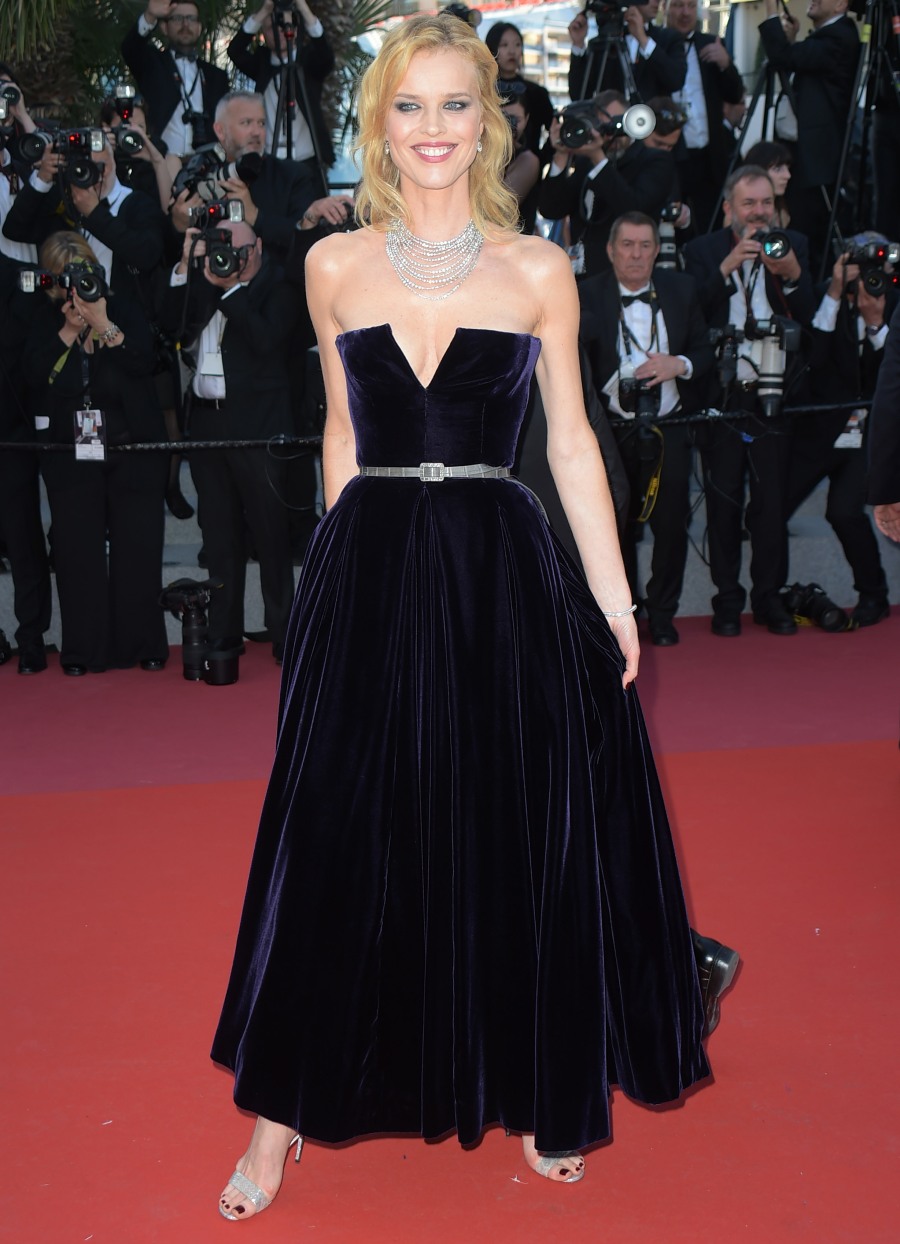 Aishwarya Rai in Michael Cinco Couture. She's a butterfly!! A butterfly wearing way too much makeup, but still… this dress is incredible.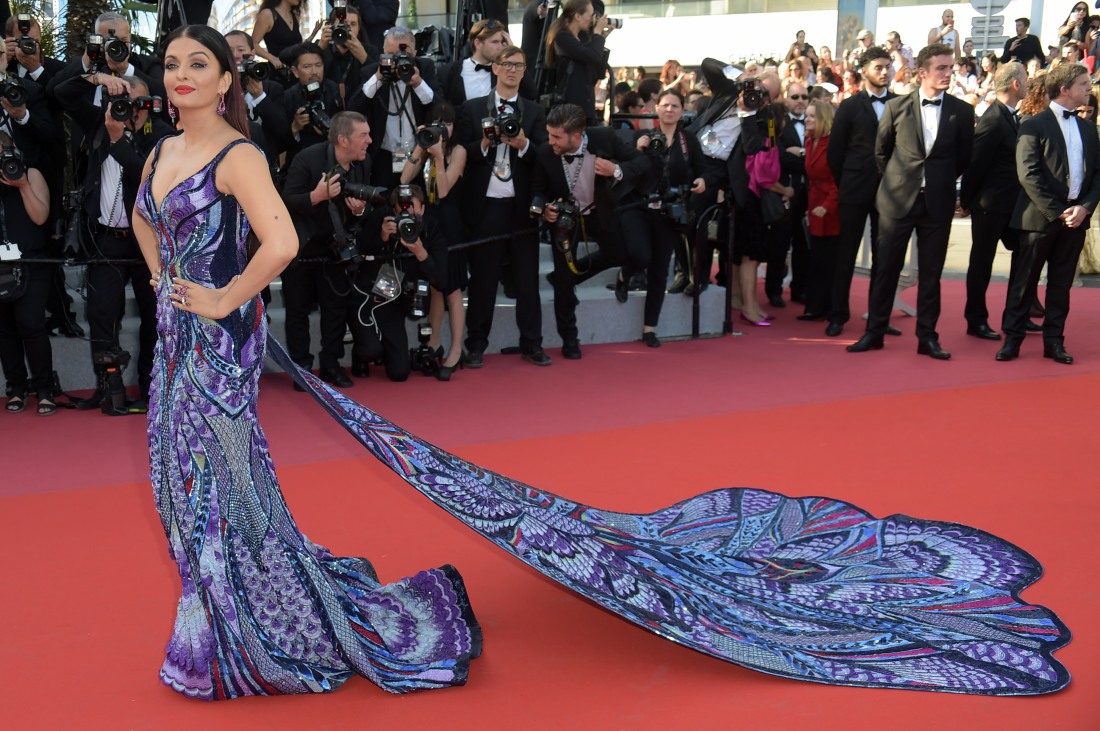 Hailey Baldwin wore Roberto Cavalli and had pink hair. She went to the Met Gala with Shawn Mendes and honestly, that should be a bigger story and a bigger deal, the fact that Hailey is the girlfriend to one of the "hottest" pop stars out there. But doesn't it feel so boring? It's because SHE is boring.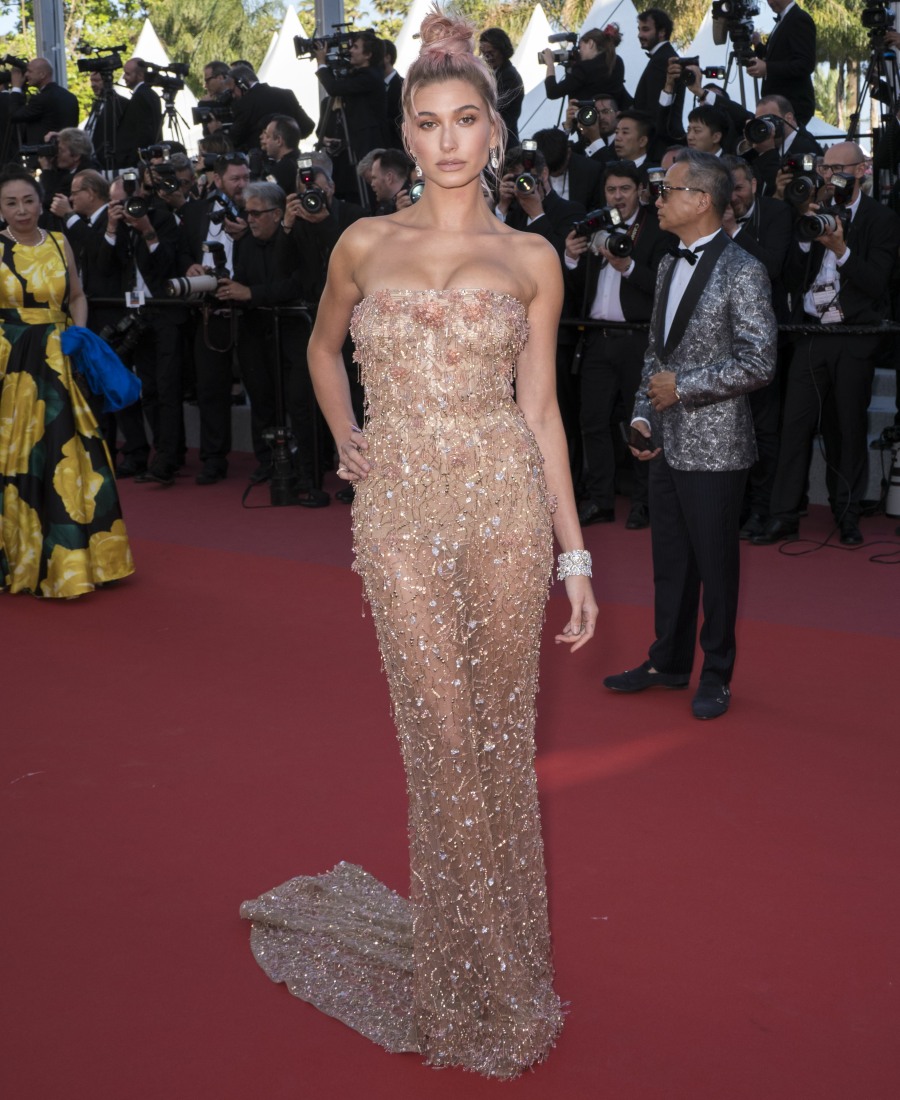 Elsa Hosk in Alberta Ferretti. Elsa really wants you to compare her to Marilyn Monroe. Don't you do it.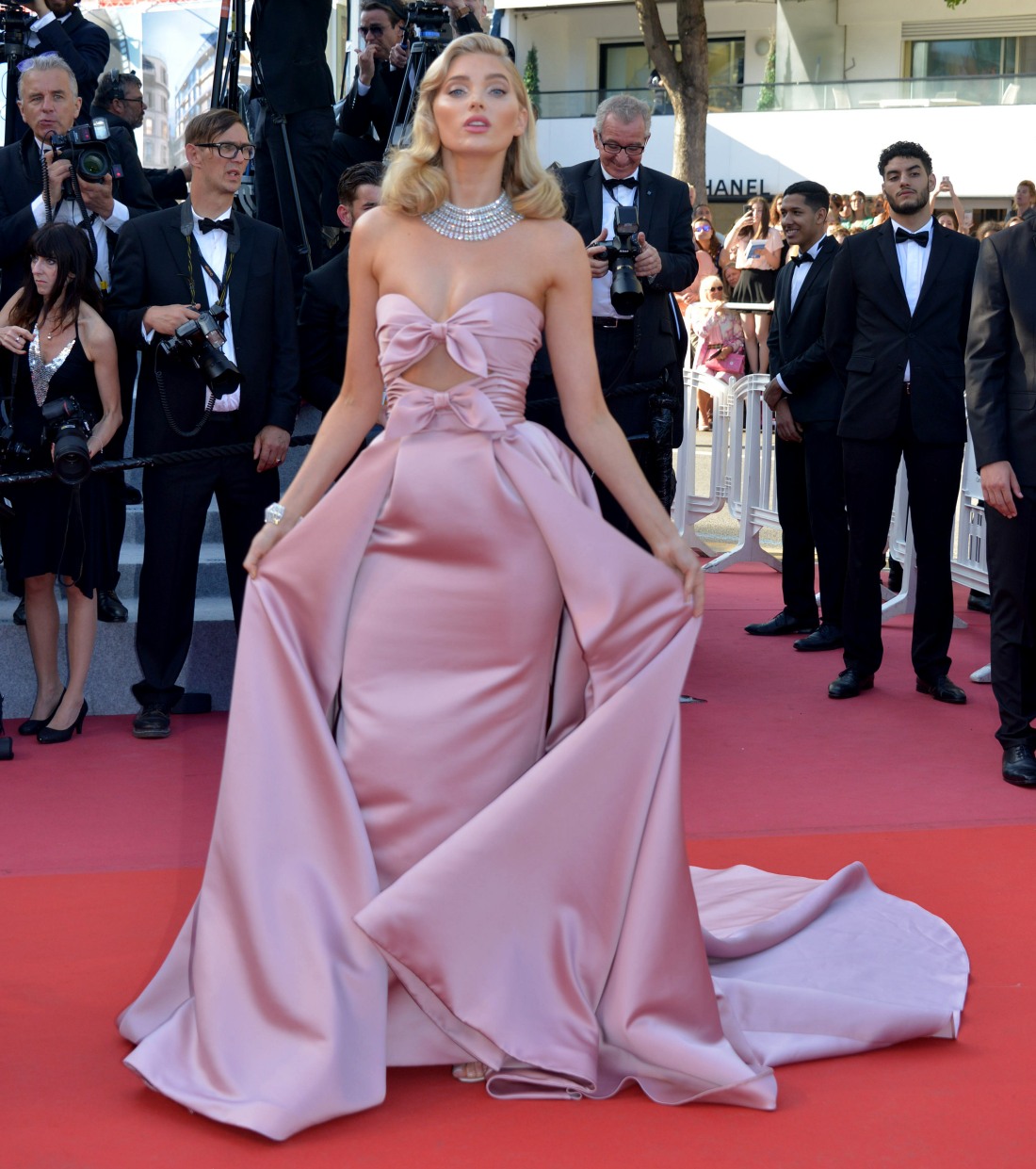 Deepika Padukone in Ashi Studio. Bless. I actually love this… but only at Cannes. Nowhere else.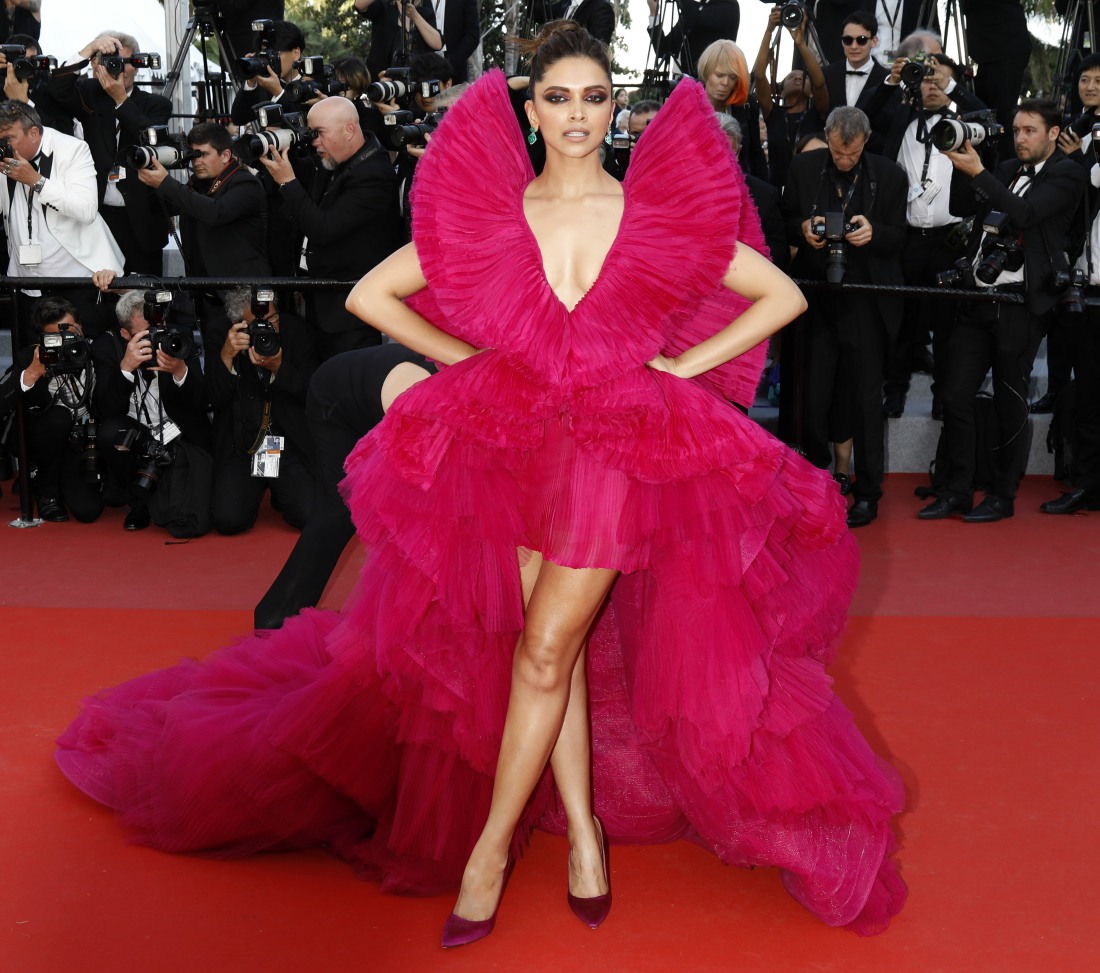 Photos courtesy of WENN.