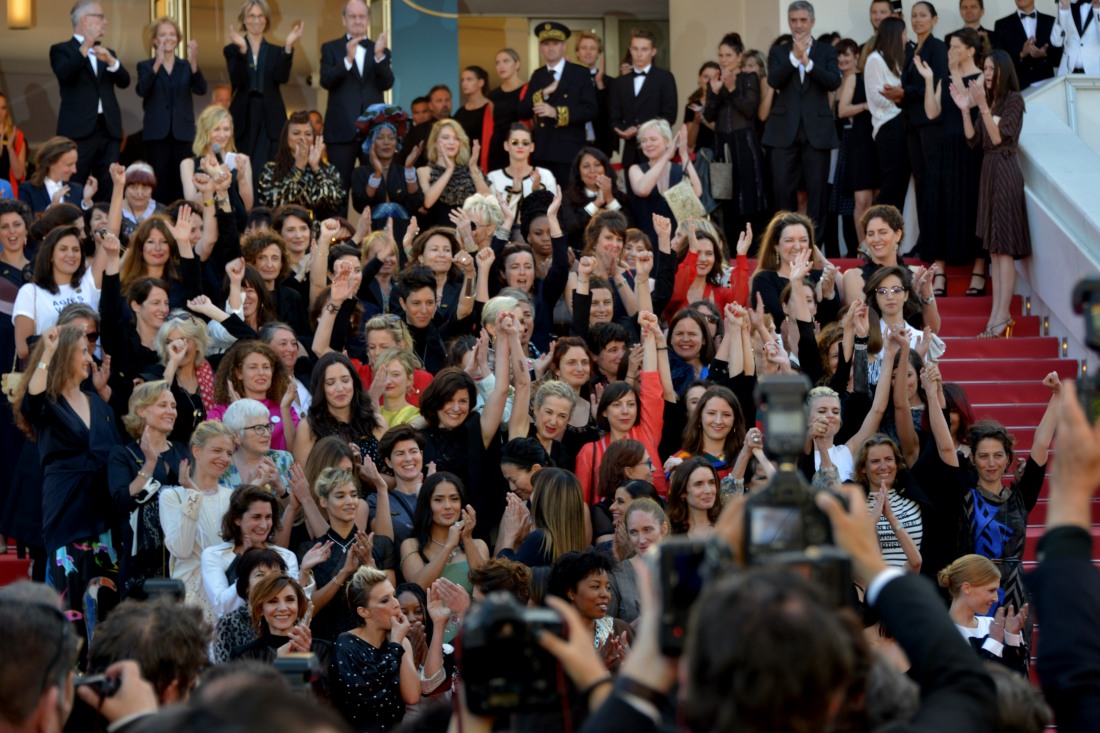 Cate Blanchett is this year's jury president at the Cannes Film Festival. Cate is getting credit for helping to organize a "women's march" on the Cannes red carpet on Saturday night too. Ahead of the first premiere event of Saturday, Cate and 81 other women – including many of the big-name celebrities at Cannes right now – "marched" on the carpet in solidarity with #MeToo and Time's Up. The number 82 was significant, because that's the number of female directors who have shown films at the Cannes Film Festival since its inception. In that time, 1,866 male directors have shown their films at the festival. Stark. The goal of this women's march is to have 50-50 gender equality in female & male directors by 2020. You can read more about it here. For the protest and premiere, Cate wore Armani. She looked great.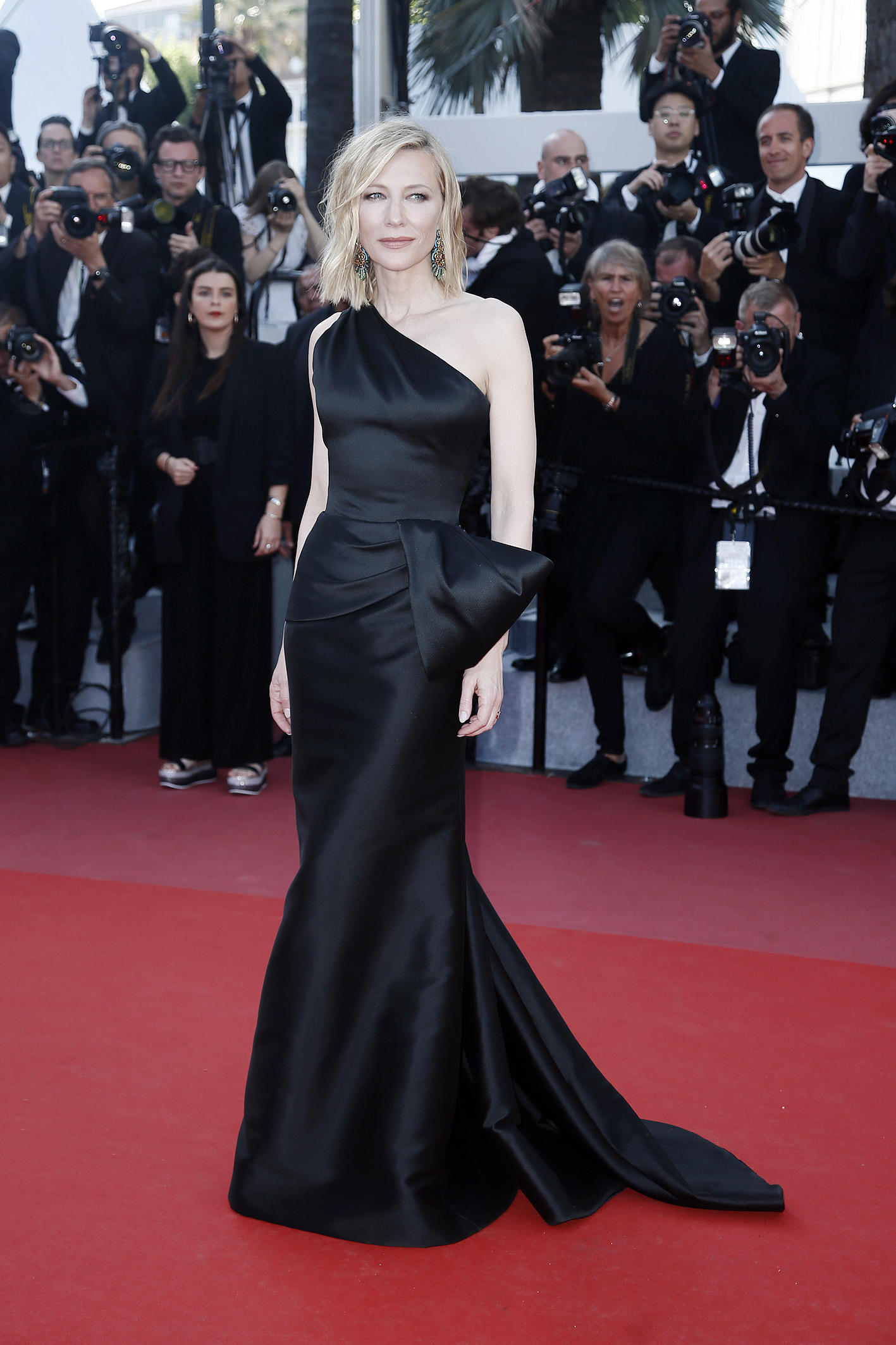 Amber Heard in Giambattista Valli Spring. Good lord I hate this. Really and truly. It's not that I hate shorter dresses on the Cannes red carpet, but if you're going to wear a minidress, it better be the best minidress you've ever seen. This is not that. This is a disaster.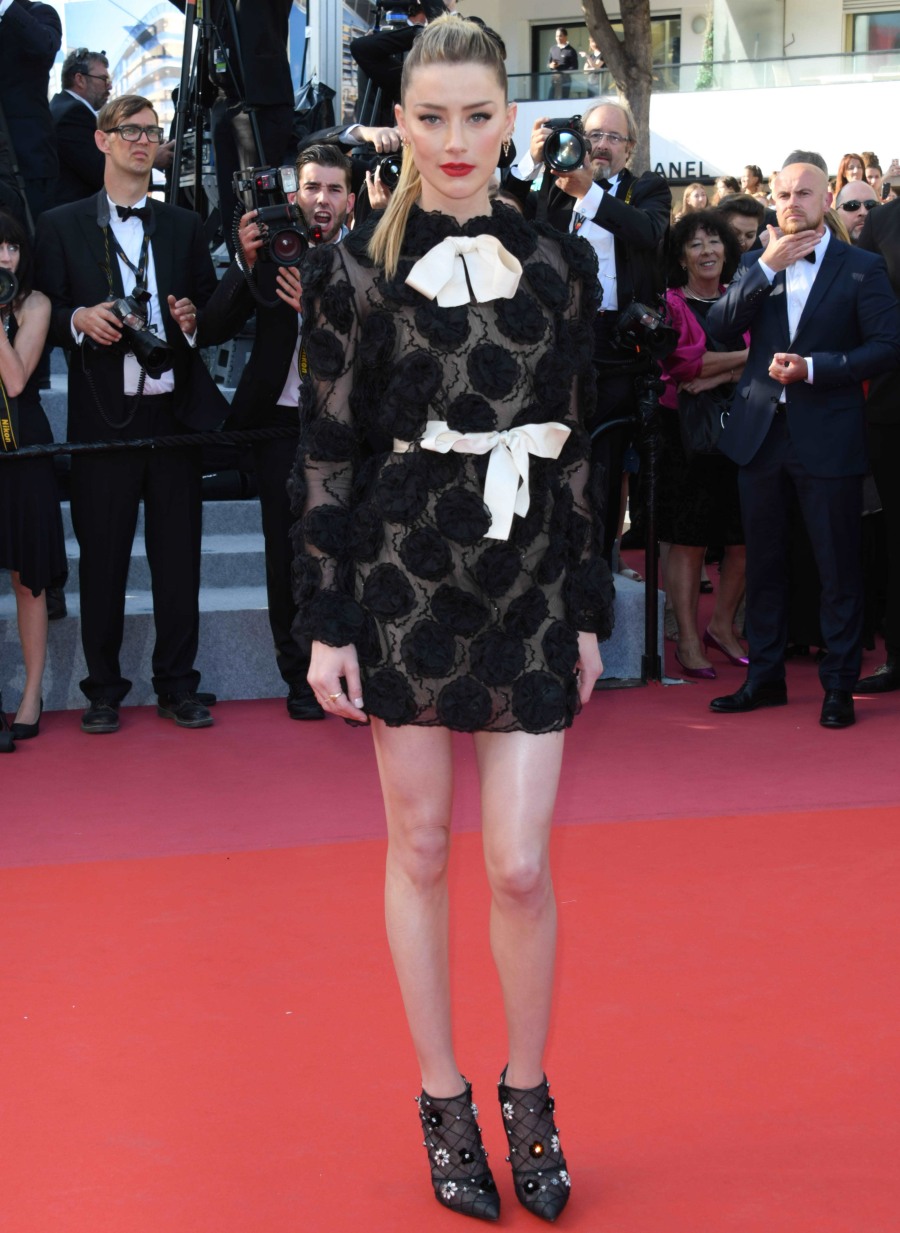 Kristen Stewart in Chanel, obviously. She looks like she's about to go sailing in 1925. It's not a bad look, per se. It's just… quite a look.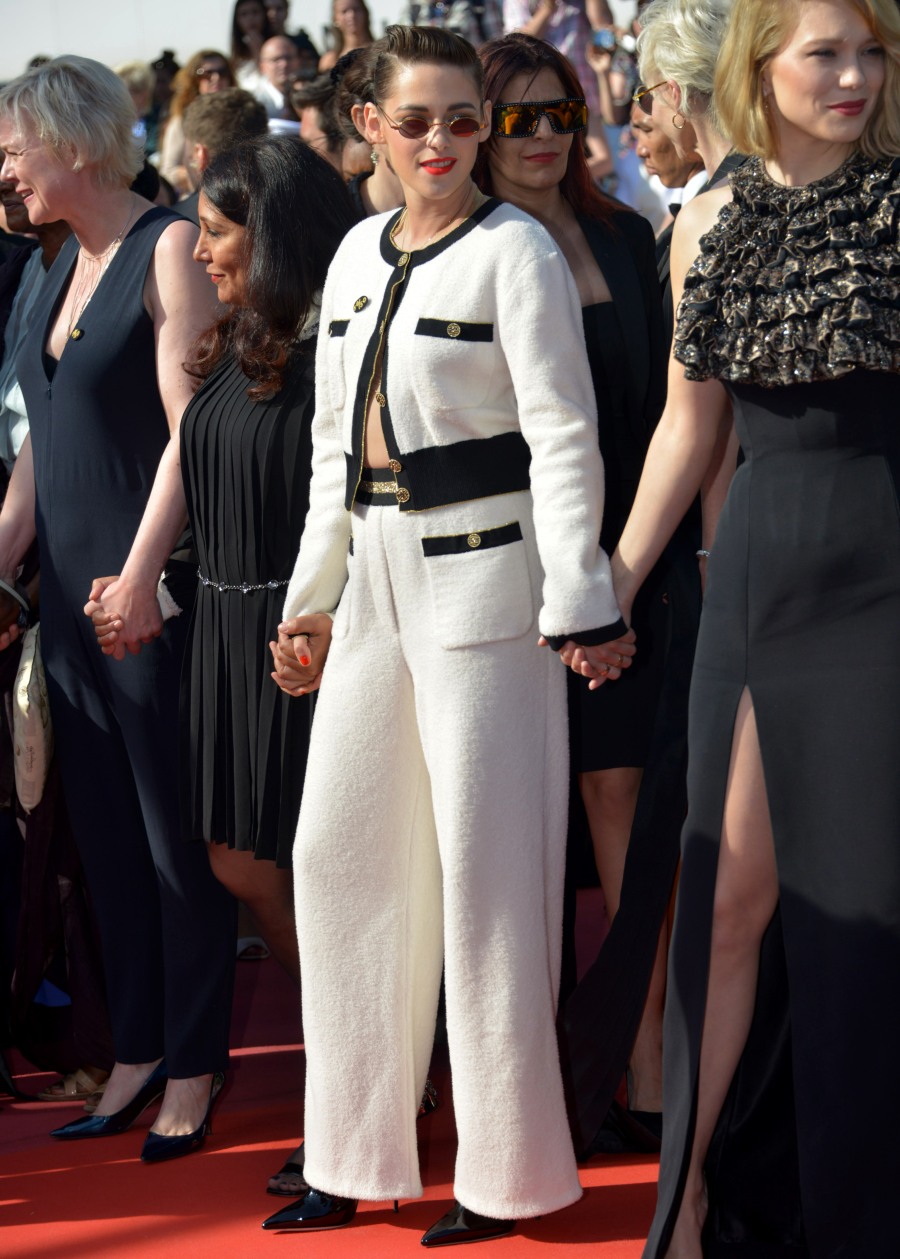 Helen Mirren in velvet Elie Saab. You guys, I love Helen but this is bad, right? It's much too costume-y. She looks like she's playing Lady Guinevere-as-a-retiree in a high school production of King Arthur.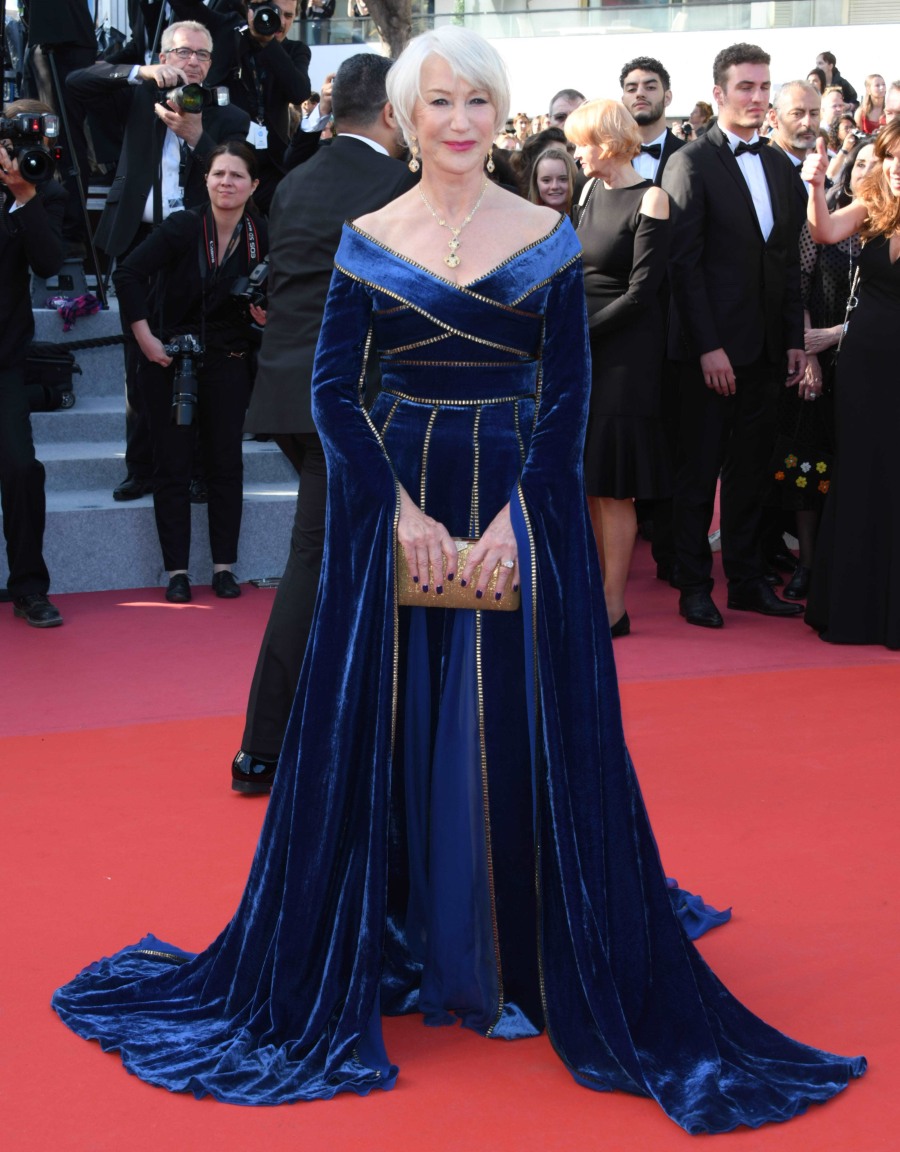 I've lost count of how many costume changes Marion Cotillard has made so far in Cannes. Here's Marion in a white Armani jumpsuit.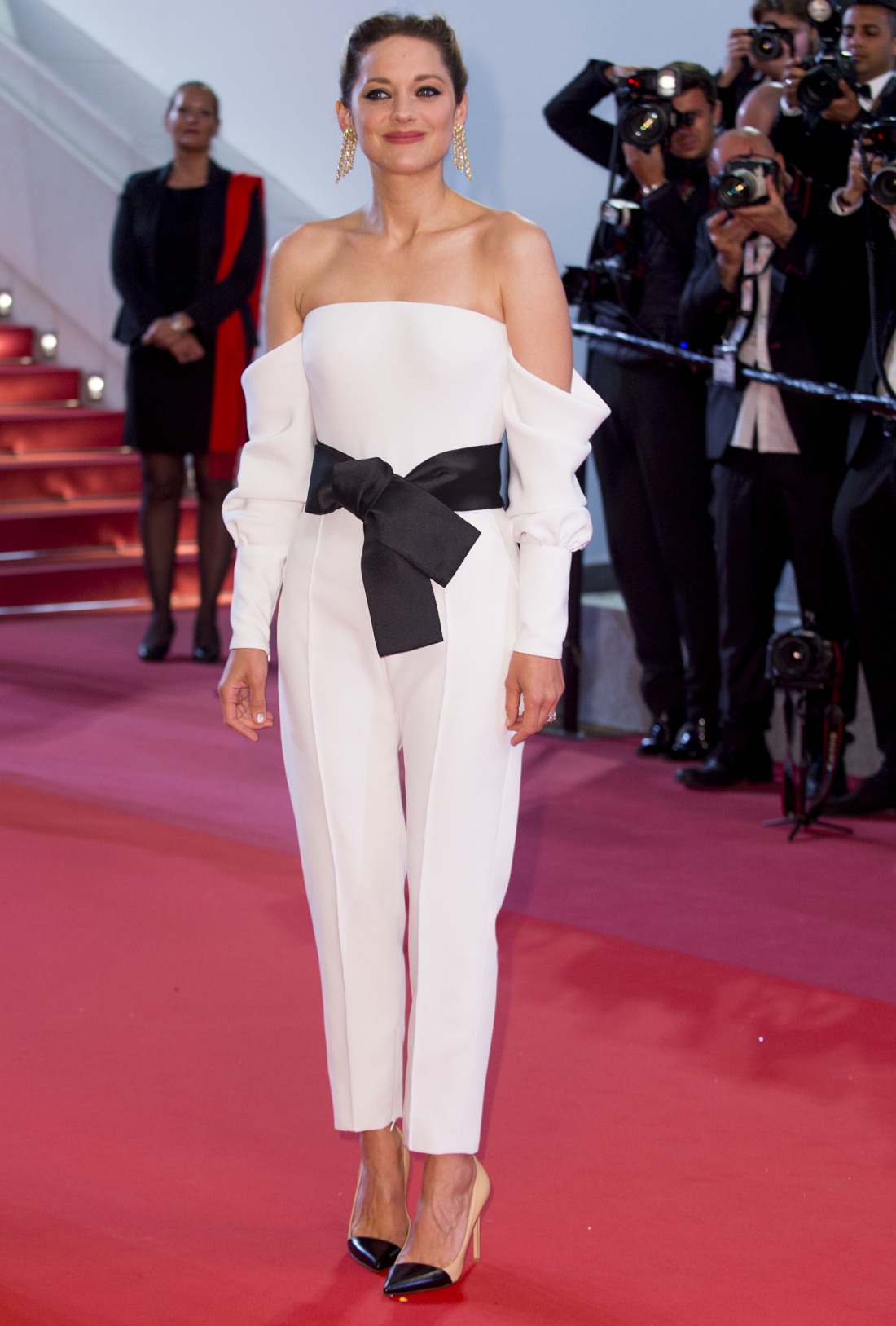 Here's Marion in an Adam Selman romper/mullet skirt. I actually think this is amazing.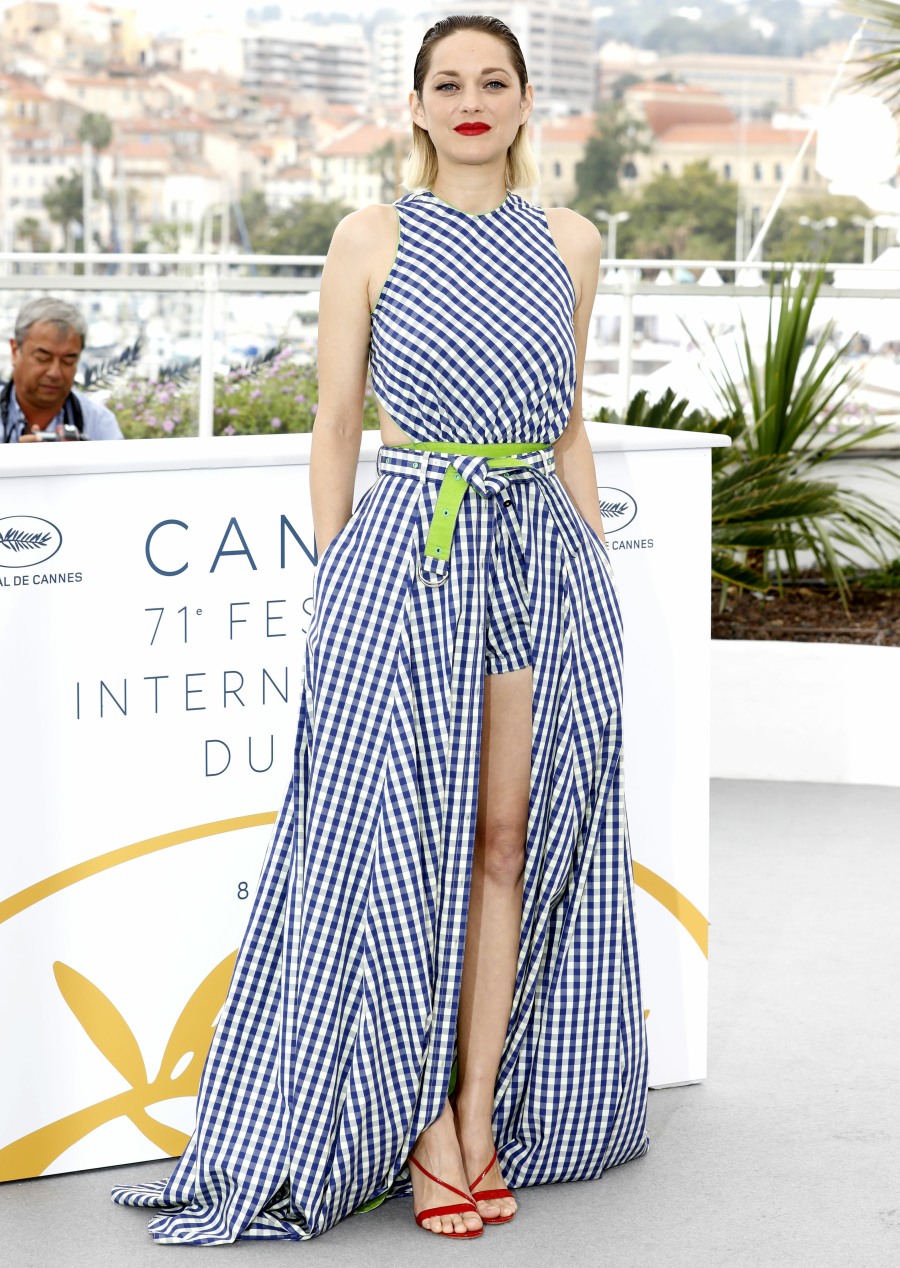 And here are some shots of Marion at the women's march. Her black gown is Guy LaRoche.
Photos courtesy of Getty, WENN.