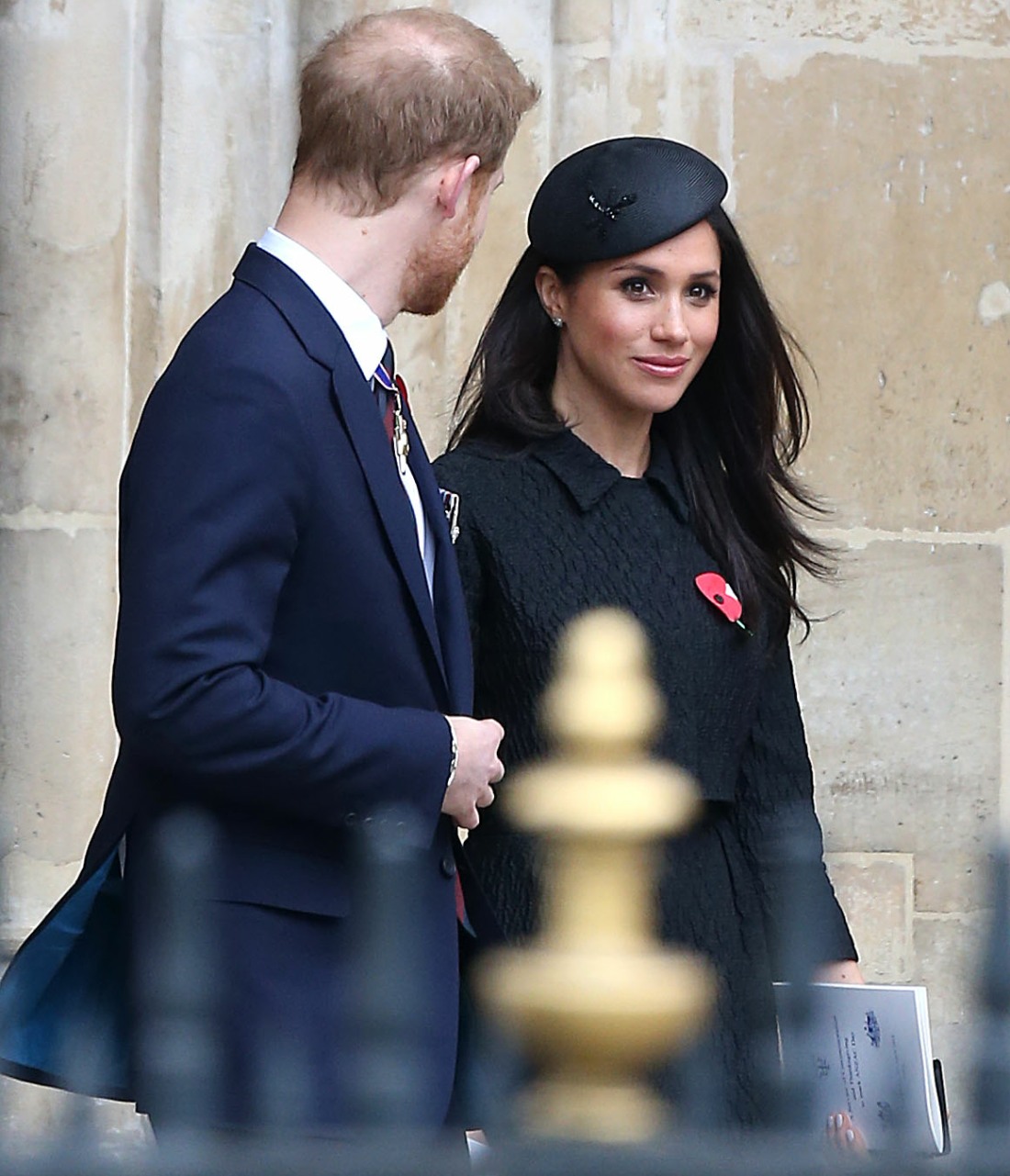 At this point, I think we can safely say that the Markle side of Meghan Markle's family is utter trash. Meghan's half-siblings are greedy, dumb and amoral a–holes who sell her out on a daily (if not hourly) basis. They write "letters" to Prince Harry and give those letters to the tabloids. They write dumb books about how Meghan is "pushy." And on and on. This whole time, Meghan's father Thomas Markle has barely said anything publicly, other than a joint statement with his ex-wife when the engagement was announced. We don't know if Thomas is trying to tell his kids to cool it with their dumb drama. But now we know for sure that Thomas Markle is just as shady as his kids: the Daily Mail has proven that Thomas set up those "paparazzi" shots that have been published exclusively in British tabloids (like the Daily Mail).
Meghan Markle's father has secretly collaborated with a British paparazzi photographer to stage a series of pictures – despite pleas from Prince Harry for the media to leave his future father-in-law alone. Thomas Markle, who will walk his daughter down the aisle at Windsor Castle on Saturday, has been caught on CCTV willingly posing for faked photographs that have been sold to newspapers around the world. Together with other pictures taken with his co-operation, they will have netted up to £100,000.

The astonishing footage obtained by The Mail on Sunday shows the 73-year-old former lighting director arriving at an internet cafe with photographer Jeff Rayner. Minutes later the pair are seen preparing to photograph Mr Markle while he is sitting at a computer looking at a news story about his daughter and Prince Harry. In one revealing frame, the photographer, just feet away on the other side of the cafe, can be seen aiming his lens at Mr Markle, who is peering at a photograph of the engaged couple.

The staged photographs come despite Kensington Palace issuing a warning to publishers to respect Mr Markle's privacy, saying he had been 'harassed' by paparazzi. A Mail on Sunday investigation has established that the internet cafe pictures are just part of a series Rayner took of Meghan's father. They have been published in newspapers, magazines and on websites around the world. In all of them Mr Markle appears to be unaware they are being taken. But we can today reveal they were in fact contrived and shot with his co-operation. It is not known if he was paid to take part.
And on and on – you can see the footage and read the full story at the DM. Thomas Markle set up the photoshoots where he's being "measured" for his wedding suit, reading about British landmarks, working out with weights and more. The DM makes the argument that the Kensington Palace press office shouldn't get all pearl-clutchy about paparazzi photos when Meghan's father is out there, working hand-in-hand with paps. And I'll admit it: that IS an issue. This wouldn't be as damaging or scandalous if Harry and Poor Jason weren't so filled with rage towards the press and the paparazzi.
Anyway, none of this is surprising – the photos were so obviously set up, and anyone who has any idea how paparazzi photos work could see that. What's interesting is that the DM did this whole big, dumb investigation to "out" Thomas Markle in this way. It's just another way the British tabloids are doing the most to embarrass and malign Meghan in any and every way ahead of the wedding. I'd also like to point out that Thomas Markle is far from the first royal-adjacent shady-relative to try to profit from his soon-to-be-royal relation, nor is he the first to stage paparazzi photos. Remember after Will & Kate's wedding, how we couldn't go a f–king day without seeing Pippa Middleton? And she still pulls that sh-t all the time. Not to mention all of the weird "just like us, normal and middle-class" paparazzi photos of Kate taking the train and going grocery shopping. Come on.
Update: TMZ is reporting that Thomas Markle now plans to skip the wedding. We'll have more tomorrow.
MAIL ON SUNDAY EXCLUSIVE: Meghan's dad staged photos with the paparazzi #tomorrowspaperstoday pic.twitter.com/xT0CxBnE6M

— Neil Henderson (@hendopolis) May 12, 2018
Tomorrow's front page: Meghan Markle's dad prepares for her big day https://t.co/NFusMCm3hY pic.twitter.com/4B5EyyNPk6

— The Sun (@TheSun) May 4, 2018
Photos courtesy of WENN, PCN and Backgrid.