Some people achieve royal status by being born into it, some marry into it, but Will Smith did it thanks to financial irresponsibility. Will shared the origin story for his iconic character, The Fresh Prince, during a "Storytime" vlog on YouTube Thursday. For those of you who always thought the 49-year-old entertainer was a squeaky clean young man, be prepared to have your mind blown (not really). Will began the video by stating, "Before I was in trouble with Uncle Phil, I was in trouble with Uncle Sam." He went on to relate:
On how he ended up broke after his first hit
Me and Jeff had come out with our smash hit "Parents Just Don't Understand" we made a bunch of money…I had motorcycles and cars. I called the Gucci store in Atlanta, and I was like, 'Hey, will y'all close it down if I bring my friends?'

We released our next album and it was like a flop…I had spent all my money and I didn't forget but I didn't pay the IRS. In my mind, I wasn't trying to avoid taxes, I was just like 'Ah, damn, they need their money.'

The IRS seized his assets
The IRS took all that stuff, so I was like, broke, broke, broke. Being famous and broke is a sh-t combination because you're still famous and people recognize you but they recognize you while you sitting next to them on the bus.

His girlfriend told him to stop laying around and go to the Arsenio show
I went to the Arsenio Hall Show and I met a dude named Benny Medina. Benny Medina is the real-life Fresh Prince of Bel Air except he went from Watts to Beverly Hills…I met Benny and he pitches me the idea for this show, and I'm like, 'I'm not an actor.'

He said, 'Hey, I want you to meet Quincy Jones.' I find myself at Quincy's, there's actors, artists, celebrities and politicians…it's like The Wiz. Benny walks me in, introduced me to Quincy.

[Quincy said], 'Hey, man, I saw your music videos. I love what you're doing. Tell me your rap name again?'

'They call me The Fresh Prince.'

'Good, that's what we gonna call the show.'

Quincy wanted to stage the audition right then
[Will wanted to put it off but Quincy said he] "could take 10 minutes right now and you could change your life forever."

I said yes and I let it rip and I got to the end and everybody's clapping. [The head of NBC was there and Quincy turned to his lawyer and said] 'you're his lawyer, draw me up something right now.'
[From Youtube via People]
Never has tax evasion been funnier, right? You know, of course, this could only happen to a charming guy like Will. If I didn't pay my taxes, I'd be making license plates and prison wine right about now. I wonder what Will's sage ex-girlfriend is up to now. If she's not an agent or something similar, she will have definitely missed her calling.
Will is using social media not only to poke loving fun at his son and start up an international dance party, he's also using it to share stories like this one, and one he posted last month about his only meeting with Michael Jackson. Will isn't the only member of the household sharing on Instagram. He recently got his wife Jada back on IG after she took a break for a while. Will posted a sweet pic where he's holding Jada and the caption, "I GOT HER ON THE GRAM!!" I can't wait to hear more stories from Will, I just don't want to hear any dirt about Alfonso Ribeiro. Ever.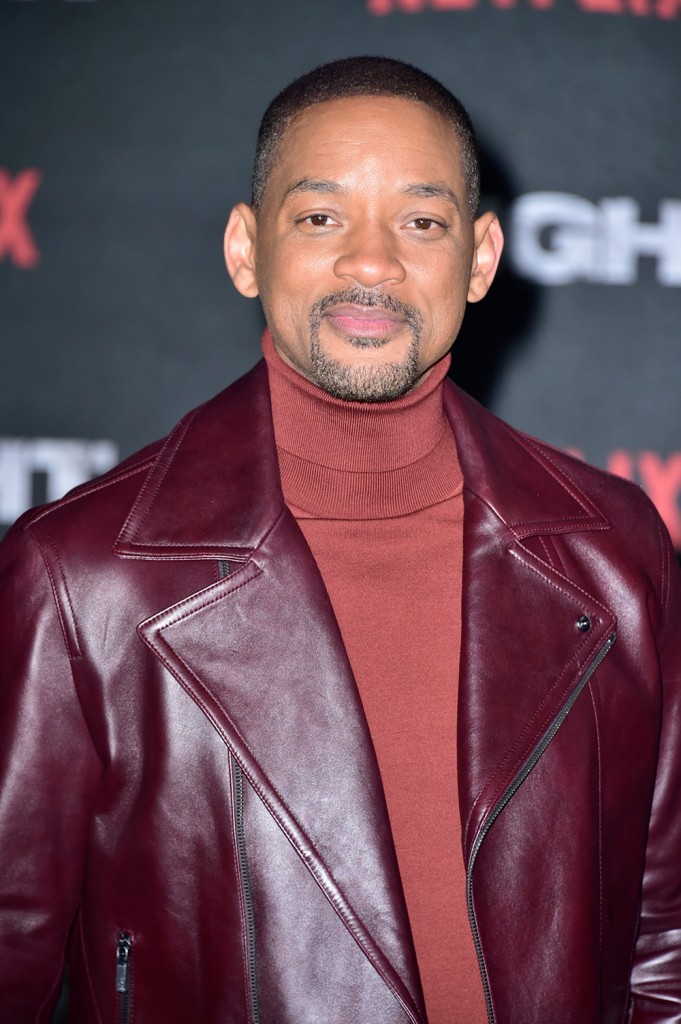 Photos: WENN.com, Getty Images, Instagram