"Remember to never let them tell you the odds." #HanSolo pic.twitter.com/Zu8a5CHDG3

— Star Wars (@starwars) May 13, 2018
Solo: A Star Wars Story premiered last week. In addition to the film's stars, members of the old guard attended like Billy Dee Williams and Mark Hamill. One notable absence was the original Han Solo, Harrison Ford. However, most think that was the right move and a classy way to step aside so Alden could take the role.
Star Wars stars Mark Hamill, Billy Dee Williams, Peter Mayhew, Ewan McGregor and more gathered to see the Millennium Falcon blast of Thursday. But there was one notable absence from the Hollywood premiere of Solo: A Star Wars Story: Harrison Ford.

And that is a good thing.

For Ehrenreich, it was a tough road in the beginning, as some fans were not thrilled with the casting choice nor the idea for the film in general. How could anyone possibly follow Ford, who delivered one of the most iconic performances in sci-fi film history? In Solo, Ehrenreich had to make the character his own, but still have that connective tissue established by Ford's performance.

Ford being at the premiere would have put Ehrenreich in an awkward position. The younger actor needed for Han Solo to be his own, and it would have been just that much harder for the audience to give him a fair shot if Ford had been in the theater. Think about it, if you went to see Solo and Ford was in the audience, would you be more or less critical of Ehrenreich's take? Would you be more or less likely to accept a different Han? Perhaps Ford knew that his presence would have put the younger actor in a tough place.
[From The Hollywood Reporter]
Early buzz on Solo is that it's good. Granted, since the embargo ends today, 'the buzz' came from all the invited guests at the premiere but honestly, with as crazy as this shoot was, I'll take it . A common thread in the comments, however, is that the biggest hurdle was accepting Alden as Han. I really don't think that's unique to Alden, I think anyone taking on this role would be met with the same scrutiny. If Harrison had been standing next to Alden, it would have hurt his chances of being accepted as Han, which, supposedly, he ultimately was.
But, the question remained – what did Harrison think of Alden's Han? Alden said he sat down with Harrison for lunch when they began filming for character notes but that was the last time they'd spoken. It was, that is, until Harrison and Ron Howard crashed his ET interview. Alden was clearly surprised and it looks like he was nervous too.
Did anyone else who has seen American Graffiti flip out a little about Steve and Bob Falfa walking into a room together? Anyway, this is fun. If you didn't watch it yet, Alden is talking about Harrison when Harrison walks up beside him. Alden is so surprised, he doesn't know what to do so Harrison puts on his best grump attitude and tells him to get out of his seat. When Alden does so, Harrison takes it further by telling him to get out of his life, which breaks the tension beautifully. Around the 1:35 mark is when Harrison practically gushes (for him) over Alden's performance. It sounded so earnest… and weird coming from the World's Cutest Curmudgeon. Again, I thought this was a classy way to handle it – give Alden all the spotlight but still let the world know he fully supports him. My 41-year crush on Harrison remains intact.
I found this interesting – did you know the same guy discovered both Hans? Casting director Fred Roos is responsible for getting both Harrison and Alden careers' started.
Solo is out May 25.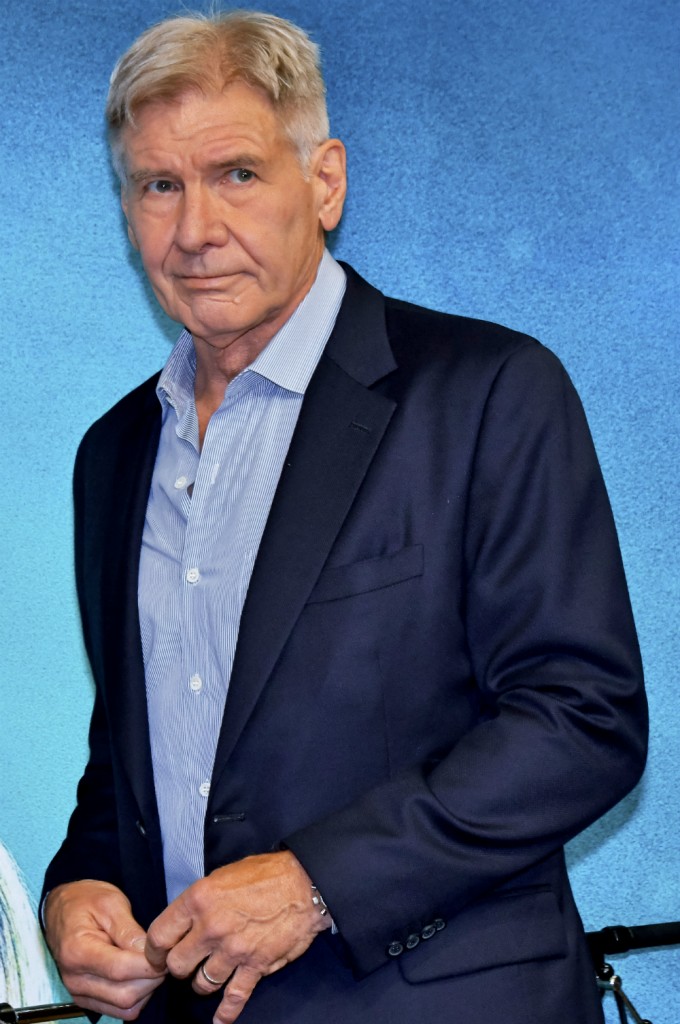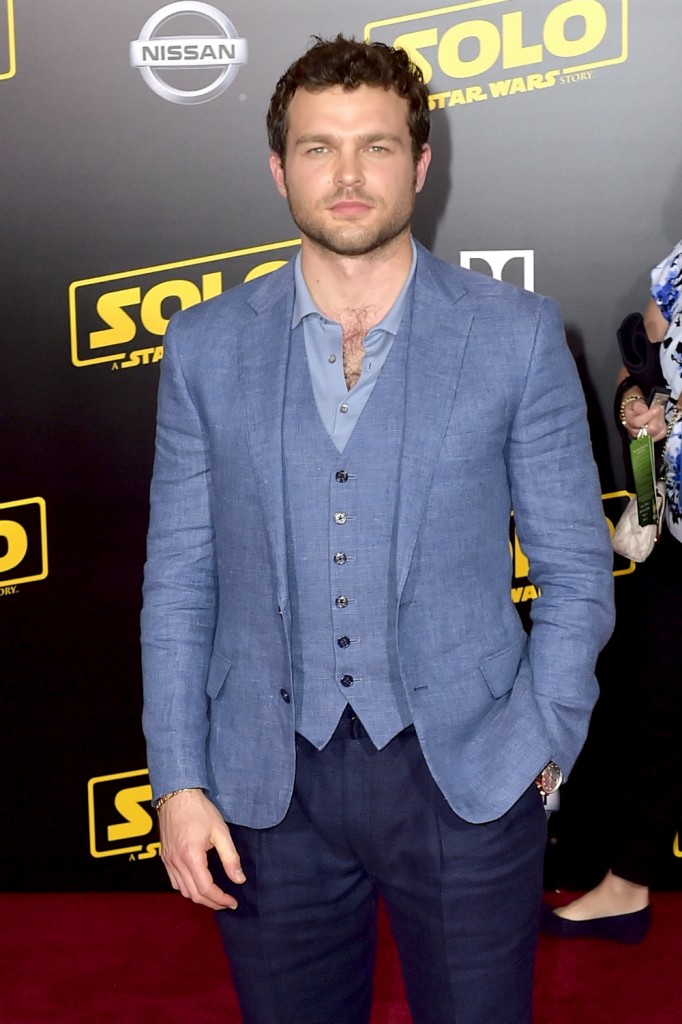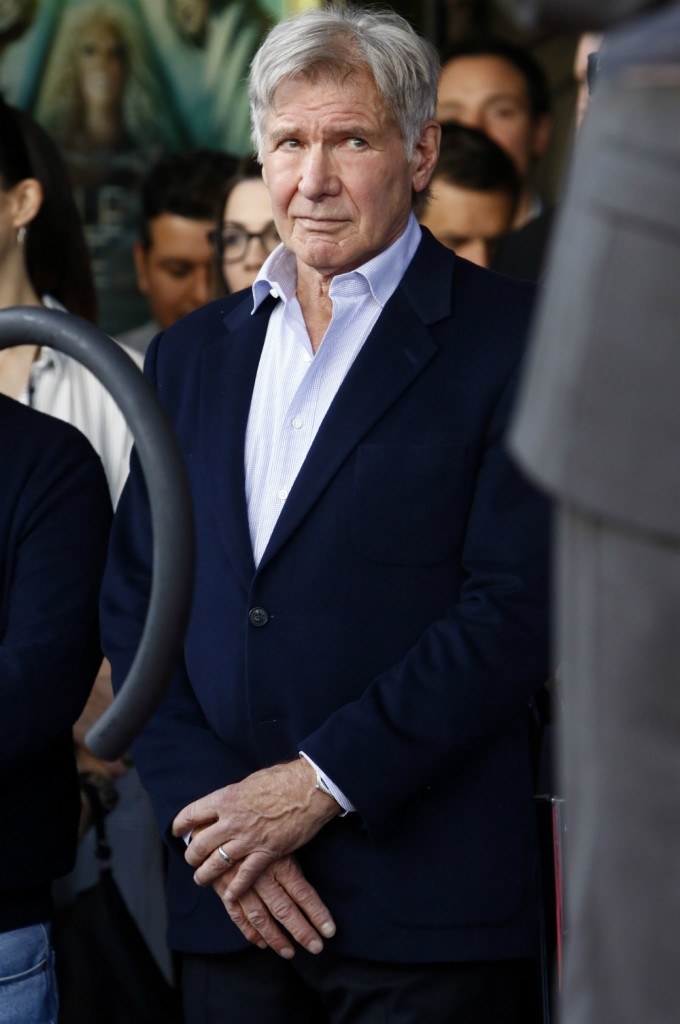 Photo credit: WENN Photos and Twitter