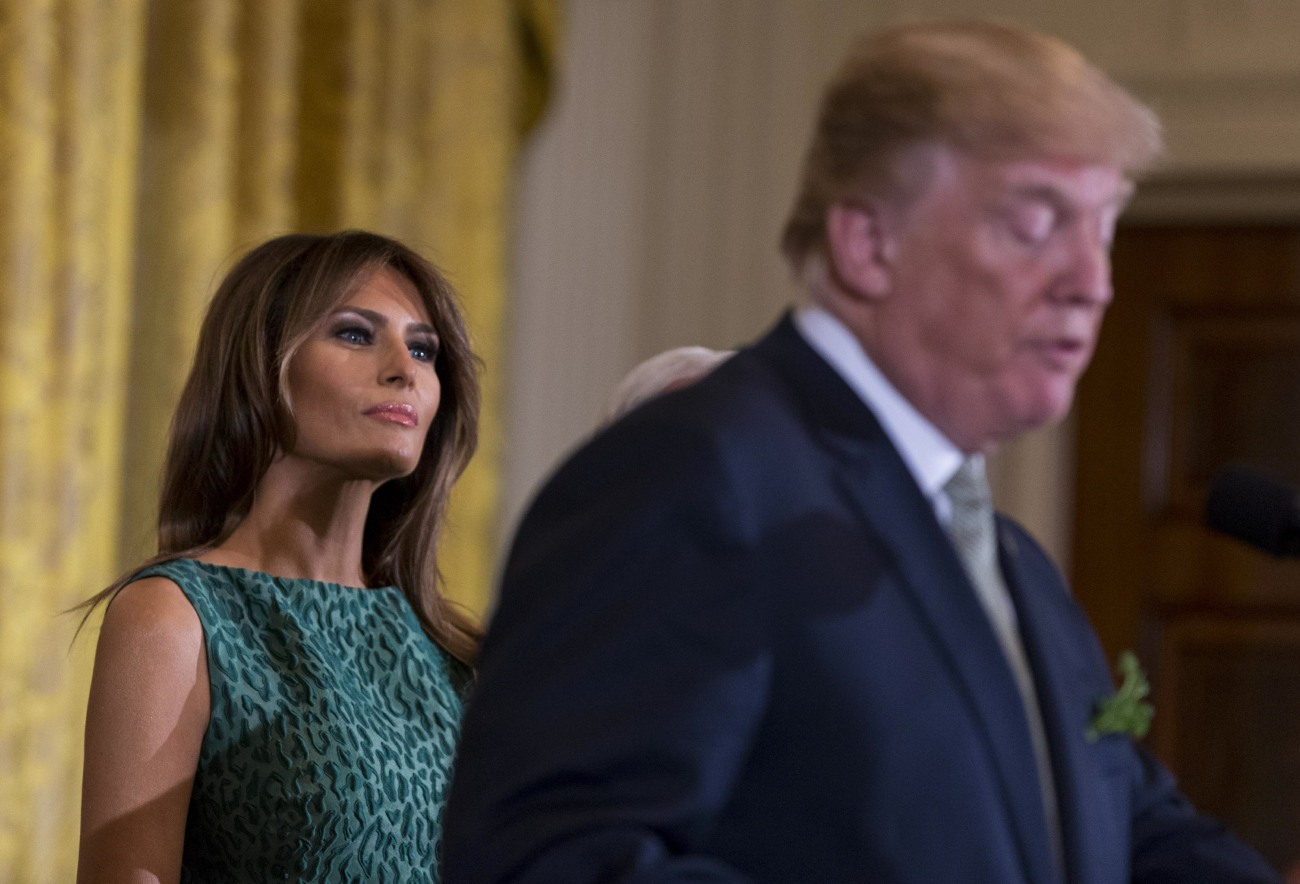 The news broke in the middle of the afternoon on Monday: Melania Trump was in the hospital. It was huge breaking news, mostly because journalists can not and do not keep track of Melania's comings and goings. Melania barely keeps a public schedule, and she can go for weeks without being photographed, so it was probably possible that no one would have known that Melania was even hospitalized if her office hadn't announced it:
First lady Melania Trump is expected to be hospitalized all week after undergoing a surgical procedure to treat a kidney condition. Communications director Stephanie Grisham tells NPR the first lady is "is doing well." In a statement, she said Trump underwent an embolization procedure on Monday morning to treat a benign kidney condition. She said the procedure was successful and without complications.

By far the most common diagnosis that leads to this kind of procedure is a benign growth called an angiomyolipoma — a tangle of blood vessels, muscle and fat.

"When I think of anyone — especially a female — in their 40s or 50s having an embolization, that's the first thing that comes to mind," says Dr. Keith Kowalczyk, a urologist at MedStar Georgetown University Hospital. More rarely, it could also be performed if there's another cause of bleeding inside the kidney, such as an aneurysm or a fistula.
So Melania is being treated for something that was not life threatening, but is serious enough where she has to be hospitalized for a week. It's worth noting, again, that Melania keeps her sh-t locked down. The hospitalization might have even caught the West Wing by surprise, because Melania's sh-tty husband didn't make one move to visit his wife or make a statement about his wife for hours.
President Trump's West Wing may gush leaks, but First Lady Melania Trump's Monday-morning hospitalization for a procedure to treat an unspecified "benign kidney condition" was kept secret by her East Wing staff until an announcement by email at 3:11 p.m. The president remained at the White House throughout, with two meetings on his public schedule for Monday: his daily intelligence briefing in the Oval Office at 11 a.m. and then, at 12:30 p.m. in his private dining room, lunch with Vice President Mike Pence.

According to the White House, Trump's Monday schedule also included phone calls to Prime Minister Justin Trudeau of Canada, President Mauricio Macri of Argentina, and James Shaw, Jr., the hero who disarmed a gunman in a Tennessee Waffle House last month.

After tweeting twice on Monday afternoon — about trade and his "personal relationship with President Xi" of China, and then about "fake news" — he boarded Marine One shortly after 5 p.m. for the trip to Walter Reed National Military Medical Center, where his wife was expected to remain hospitalized "for the duration of the week," her spokeswoman said.
Ten bucks says that Melania and her people didn't even tell Bigly about the hospital visit. Sources later claimed that Melania had told him but that they had decided that he didn't need to be there for the surgery part. Which is why he spent all of Monday morning (while Melania was in surgery) watching Fox News and eating cheeseburgers and presumably shouting at the TV.
And someone had to remind him about his wife while he was rage-tweeting. Note the tonal shift too – I wonder who tweets on his behalf now that Hope Hicks is gone?
The so-called leaks coming out of the White House are a massive over exaggeration put out by the Fake News Media in order to make us look as bad as possible. With that being said, leakers are traitors and cowards, and we will find out who they are!

— Donald J. Trump (@realDonaldTrump) May 14, 2018
Heading over to Walter Reed Medical Center to see our great First Lady, Melania. Successful procedure, she is in good spirits. Thank you to all of the well-wishers!

— Donald J. Trump (@realDonaldTrump) May 14, 2018
Our great First Lady is doing really well. Will be leaving hospital in 2 or 3 days. Thank you for so much love and support!

— Donald J. Trump (@realDonaldTrump) May 15, 2018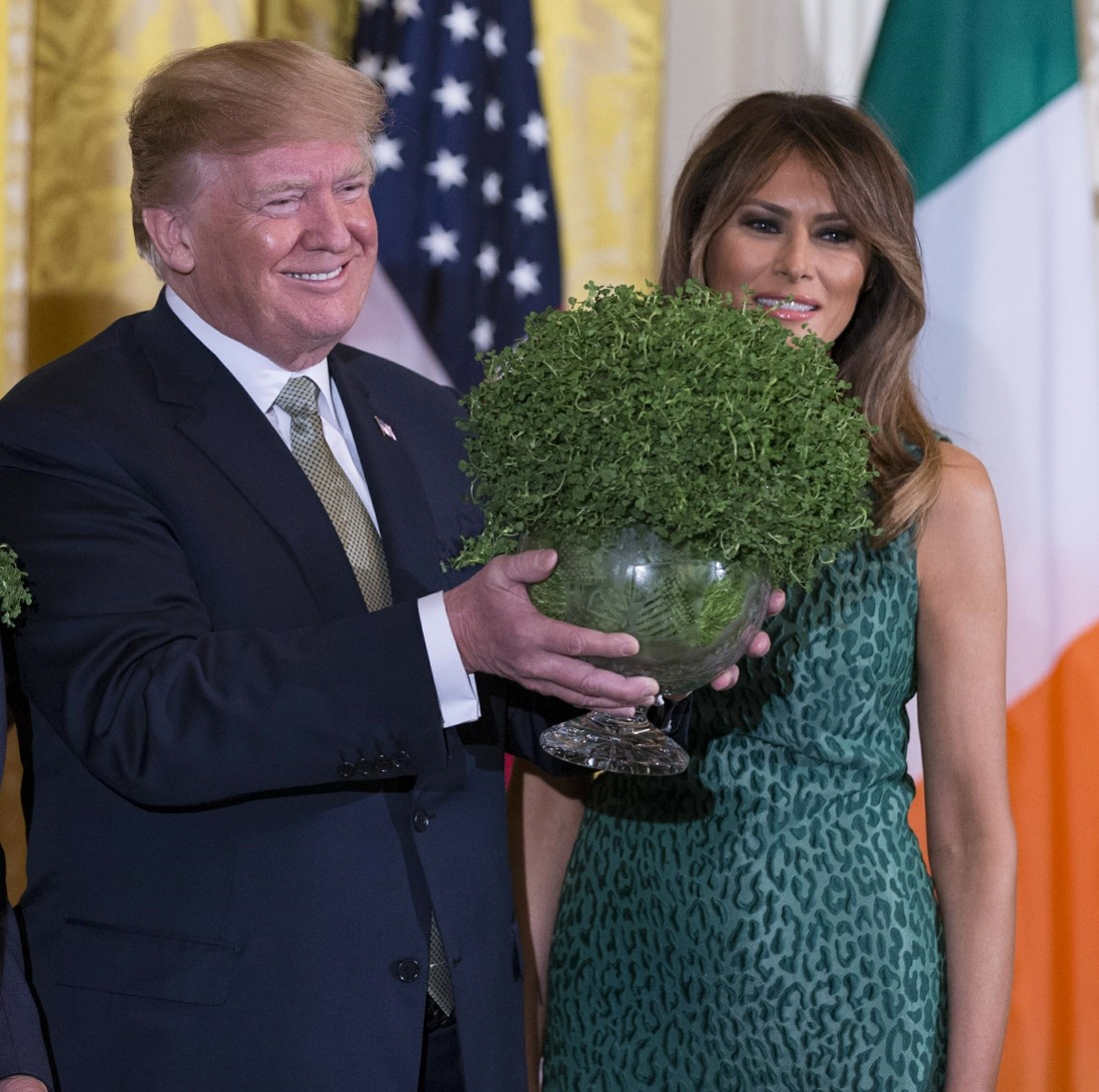 Photos courtesy of Backgrid.