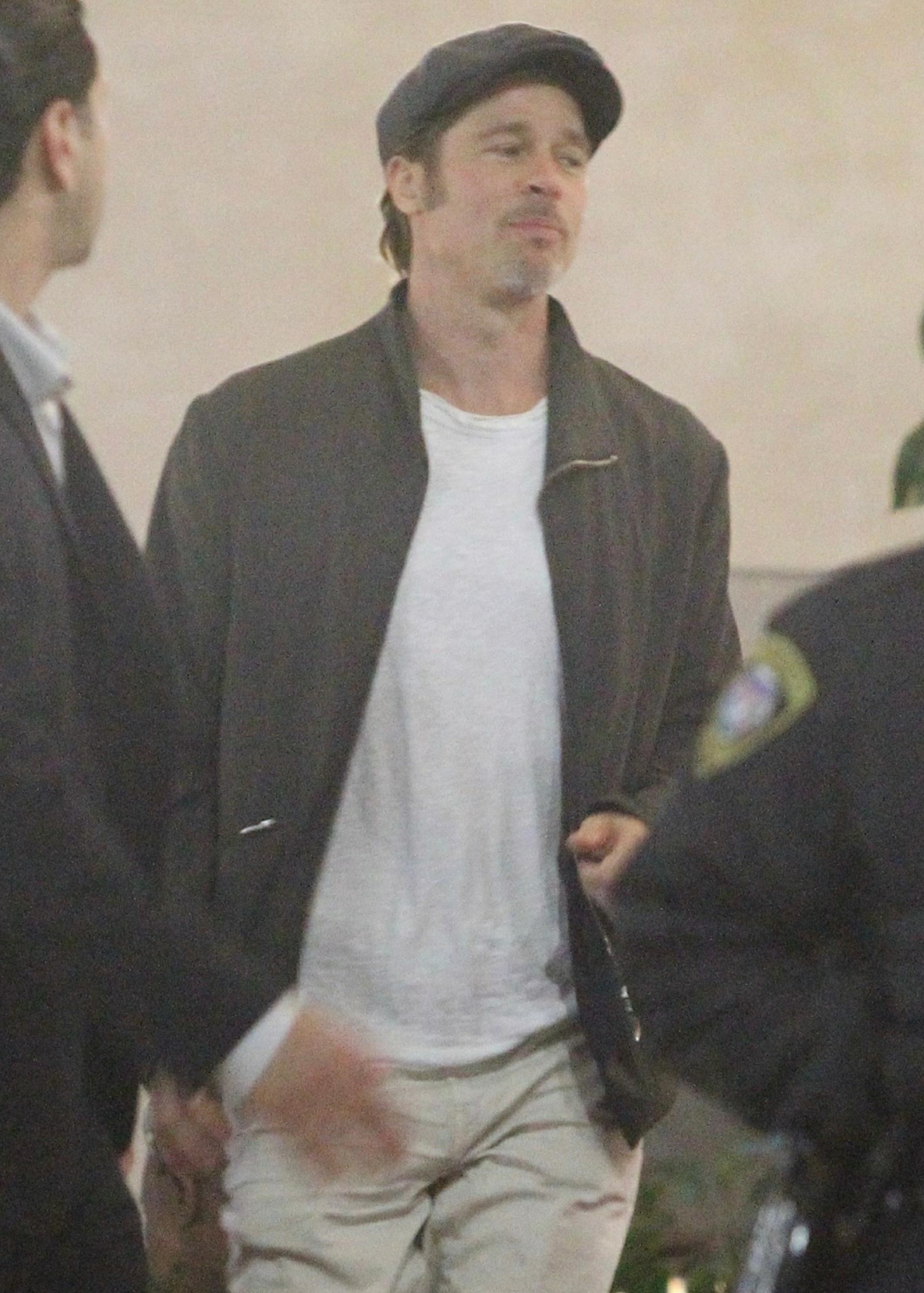 Here are some photos of Brad Pitt at the U2 concert at the Forum last night. It didn't seem like he was really "with" anyone, but maybe he went with friends and they just weren't attached at the hip. Throughout the month of April, we couldn't go a f–king day without hearing about Brad's new life, how he's moving on, and how Neri Oxman is his manic pixie architect dream girl. Seriously, Us Weekly, People and Page Six just could not shut up about Brad and Neri and it got to the point where it was sort of embarrassing? Which is probably why those stories died a quick death almost one month ago. Suddenly, there were no more leaks. We haven't heard anything about Brad and Neri since April 20th-ish. So was Neri at the concert too? I kind of doubt it, just because I think the paparazzi would have tried to get photos of her too, and I don't see her anywhere.
Meanwhile, of course Brad Pitt and Angelina Jolie are still not really divorced yet. Life & Style claims this week that they're still fighting over custody and property:
Life & Style has exclusively learned from an inside source that while both Brad and Angelina are "eager to get on with their new and separate lives," they have yet to do so. "Brad keeps telling friends that they're inches away from signing off on an agreement," another source says, "but then a new wrinkle develops." Question is, what are those core issues? Unsurprisingly, one of them is custody over their six children — Maddox, 16, Pax, 14, Zahara, 13, Shiloh, 11, and twins Vivienne and Knox, 9. "Brad's goal is joint physical and legal custody," the source says. "but Angelina has been immovable on that point."

The other ongoing battle is over one piece of property — the Château Miraval estate and vineyard in France, which Brad and Angelina purchased together before their 2014 marriage on the estate's grounds. In recent years, it's netted them a fortune thanks to the success of Miraval rosé wine and olive oil.

"Angelina has been pushing Brad to sell the estate and give her half the money, but he wants to keep it," the insider says. "Brad has really loved renovating the buildings on the grounds and working with the vintner and olive oil maker. He's there for every harvest, and he wants to keep the legacy going." It is, the insider adds, "the one possession he's intent on hanging on to. It's his baby."
L&S also claims that Angelina has been quietly dating a "millionaire British philanthropist" for the past year and that why she's keen to move on as well. Except none of this is true, probably. Gossip Cop ripped into L&S's story, especially the Miraval part – apparently, Brad and Angelina probably are going to hold on to their French chateau for the time being. The one thing I'll buy is that they're still fighting about custody.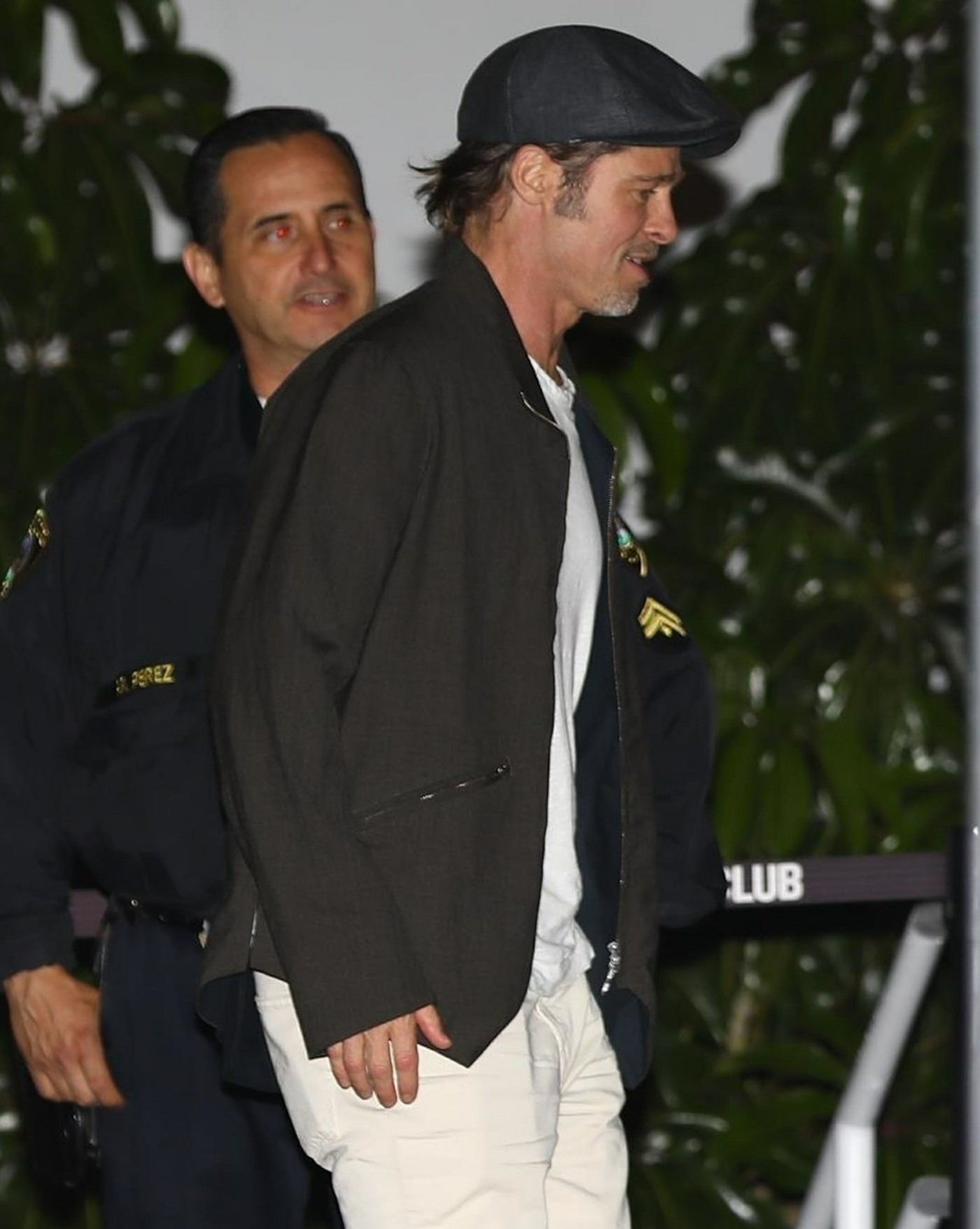 Photos courtesy of Backgrid.