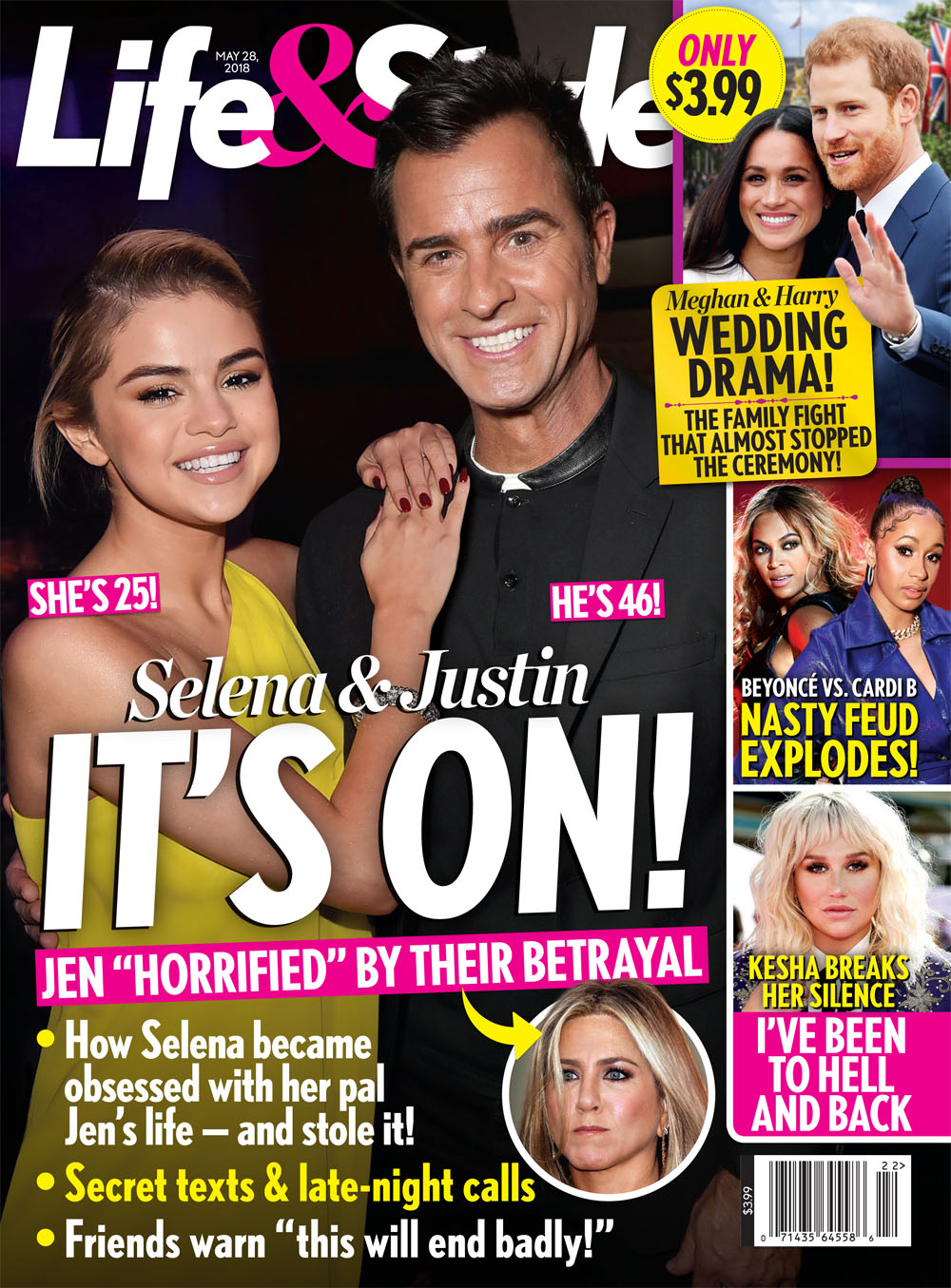 Hey, remember how Justin Theroux dumped his wife on her birthday and suddenly couldn't shut up about how edgy he is? Whatever happened to that?!? It feels like no one is really talking about Justin Theroux and Jennifer Aniston and their divorce drama now. Is there even divorce drama? Meaning, were those two even legally married, and if they weren't, is that why there's been no actual legal drama? I have no idea, but I do have to wonder why People Magazine and TMZ aren't on the case. Meanwhile, Edgy Justin has some edginess with various women. There was Petra Collins, who is or was one of Selena Gomez's best friends. Selena, Justin and Jennifer Aniston also share a manager. And Selena and Jennifer are quite friendly too. So… would Selena actually carry on some kind of relationship with Justin??
They started out as friends. Now, Life & Style has exclusively learned, Justin and Selena's relationship has taken an unexpected turn into something more serious.

"They've known each other for years through their manager," a source explains to Life & Style. "Initially, they leaned on each other for emotional support after going through messy breakups."

Justin announced his split from wife Jennifer Aniston in February while Selena parted ways — again — with pop star Justin Bieber in March. In recent weeks, though, "they've become closer than ever," says the source. "It's turned into something more than friendship." Despite a 21-year age difference (he's 46, she's 25!), says an insider, "Selena and Justin are falling for each other."

Friends think that's a mistake — and warn that if Justin and Selena become a full-fledged couple, it will end badly. Selena, Justin and Jen all share the same manager, Aleen Keshishian — and Jen, who views Selena as a friend is already aware that her ex and the pop star-actress have been hanging out. "Jen," the source tells Life & Style, "is not happy about it." After all, Jen wasn't just a friend to Selena, "she was a mentor" the source says.
Point: Selena does seem to have a genuine warmth towards Jennifer Aniston. Counterpoint: I think Selena is messy enough to throw aside girl code for a man. Point: Justin is Mr. Edgy and Selena really isn't. Counterpoint: she's 25, and maybe that "edgy" enough for Mr. Mid-Life Crisis. Point: Would Selena be *that* messy? Counterpoint: Yes.
Cover courtesy of Life & Style, additional photos courtesy of Getty.