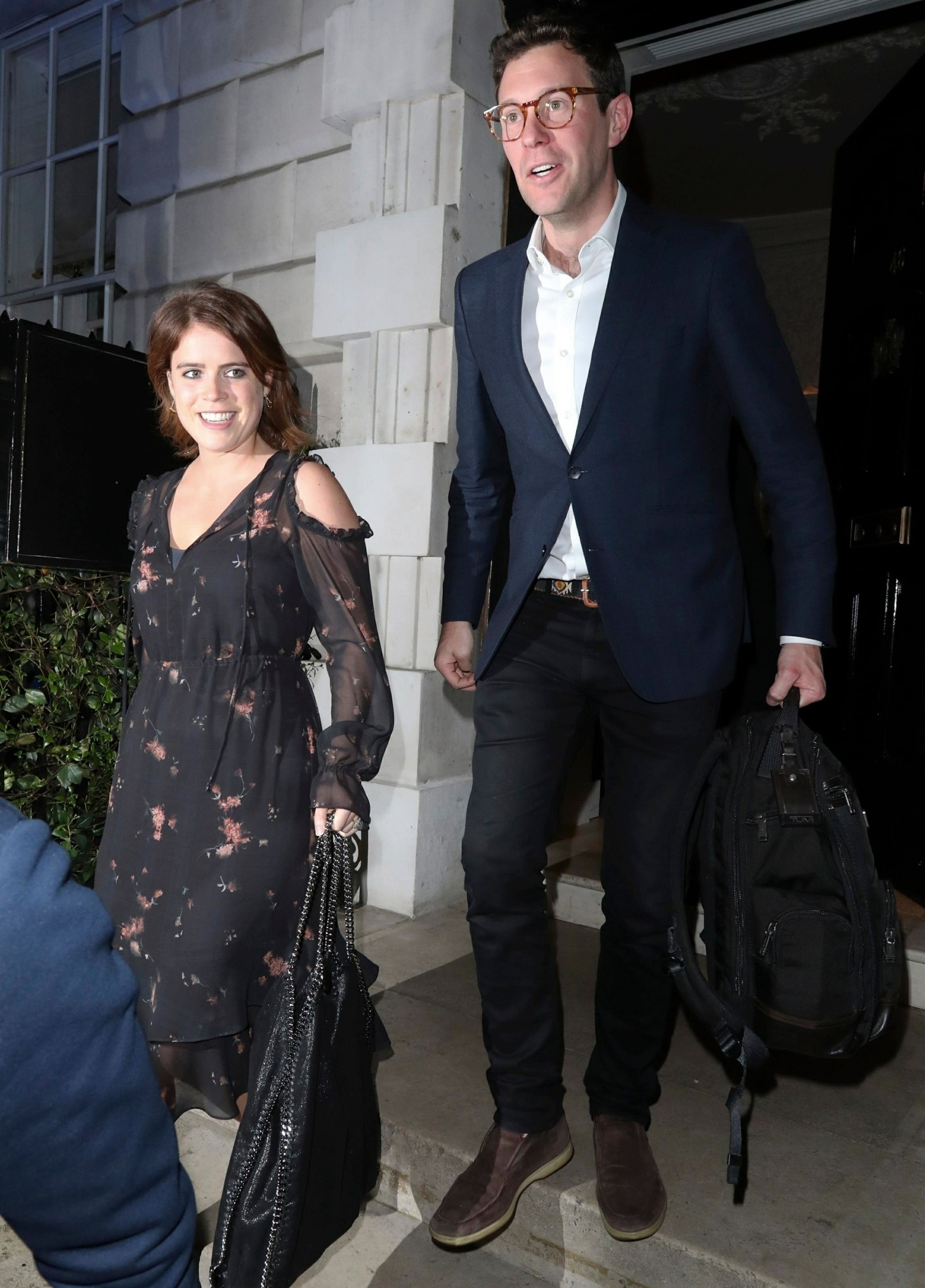 This is just a fun little note – Princess Eugenie isn't stressed at all this week! Eugenie and her fiance Jack Brooksbank were out at Annabel's in London last night, and they didn't leave until the wee hours of the morning. Eugenie and Jack got engaged shortly after Prince Harry and Meghan Markle, and I'm assuming that since Jack is Eugenie's fiance, he will be her date to the royal wedding. Once royals are engaged, they can begin to attend these kinds of big events together, and Jack was already invited to Easter Sunday church service with the Queen, so I think Eugenie's cousin's wedding is probably a no-brainer.
Plus, Eugenie and Jack will want to see how Harry and Meghan organize their wedding, because E&J will be using the same chapel for their wedding on October 12th of this year. No big announcements have come out about carriages, tiaras, dresses or flowers, and my guess is that Eugenie has been told to wait until Harry and Meg's wedding is out of the way. Plus, her wedding isn't going to be as big of a spectacle, even though she IS a "blood princess."
Anyway, she just seems very happy right now and like she's enjoying her life. Wait until the wedding gets closer though – there will be drama, guaranteed. Especially with her mother. And her father, come to think of it. Then again, Eugenie and Beatrice are in a similar place as Harry: the Queen is extremely fond of all of them, and the Queen will be very generous in what Beatrice is allowed to do.
PS… Look at her shoes! Maybe Eugenie will be the one in the craziest hat at the wedding.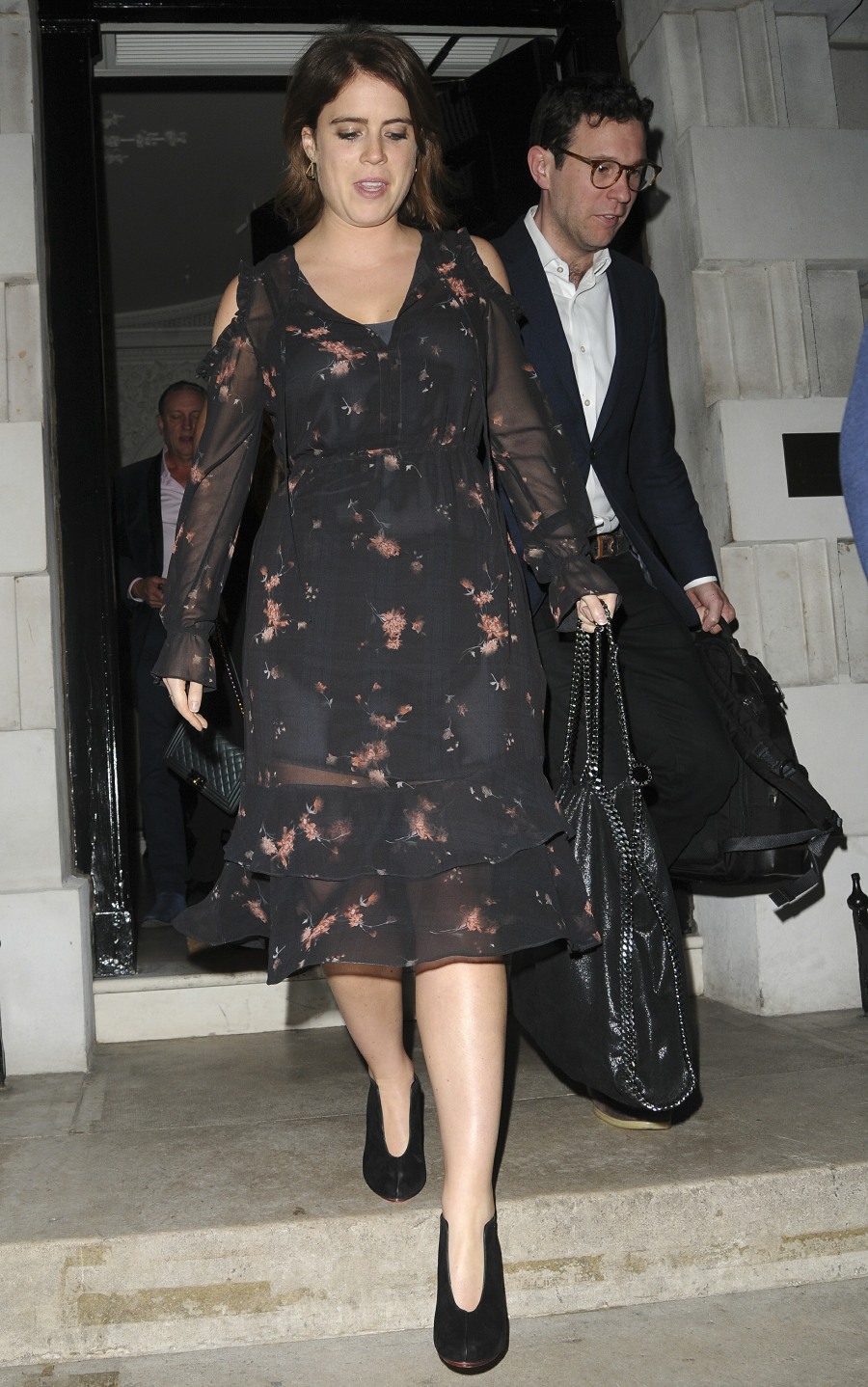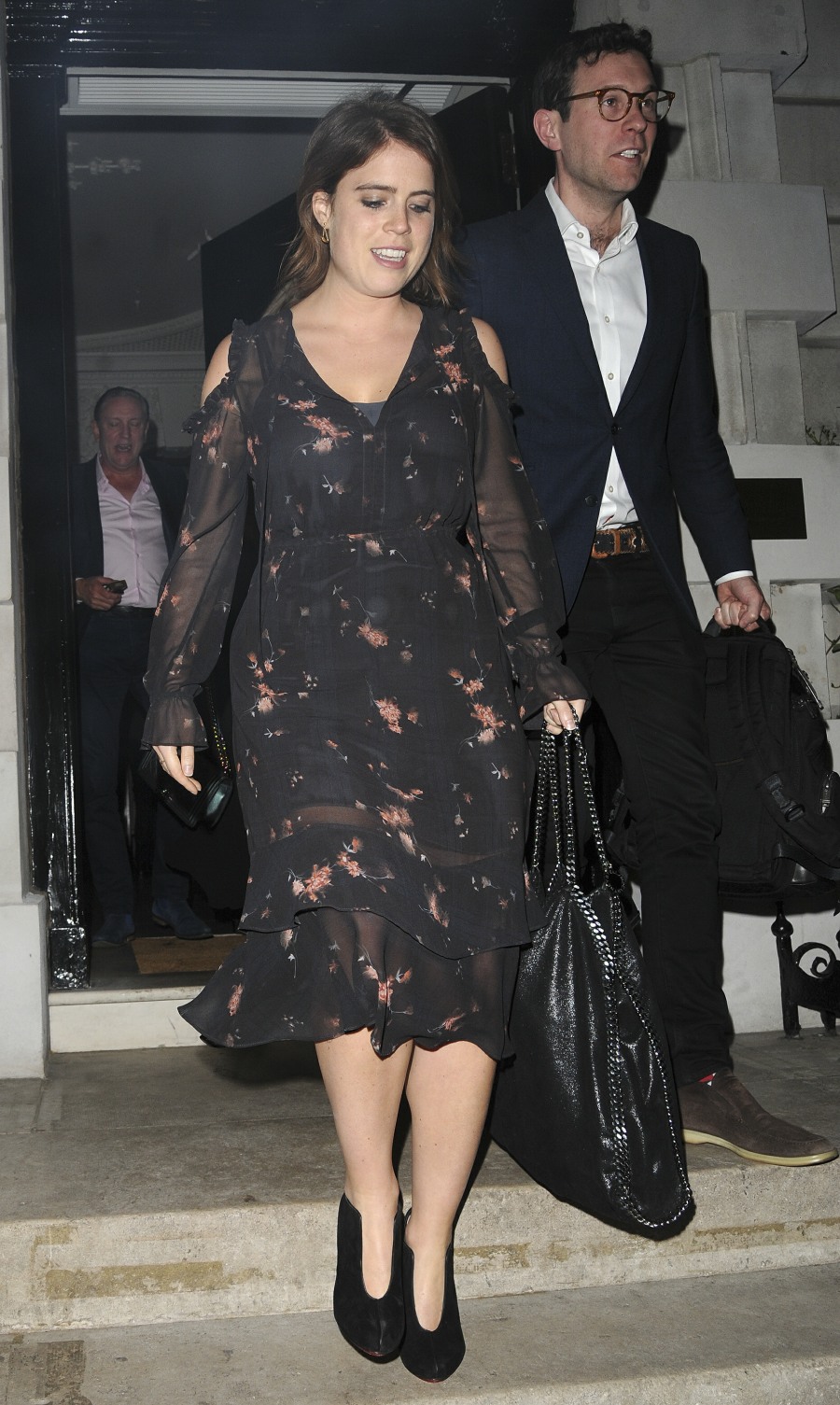 Photos courtesy of WENN, Backgrid.