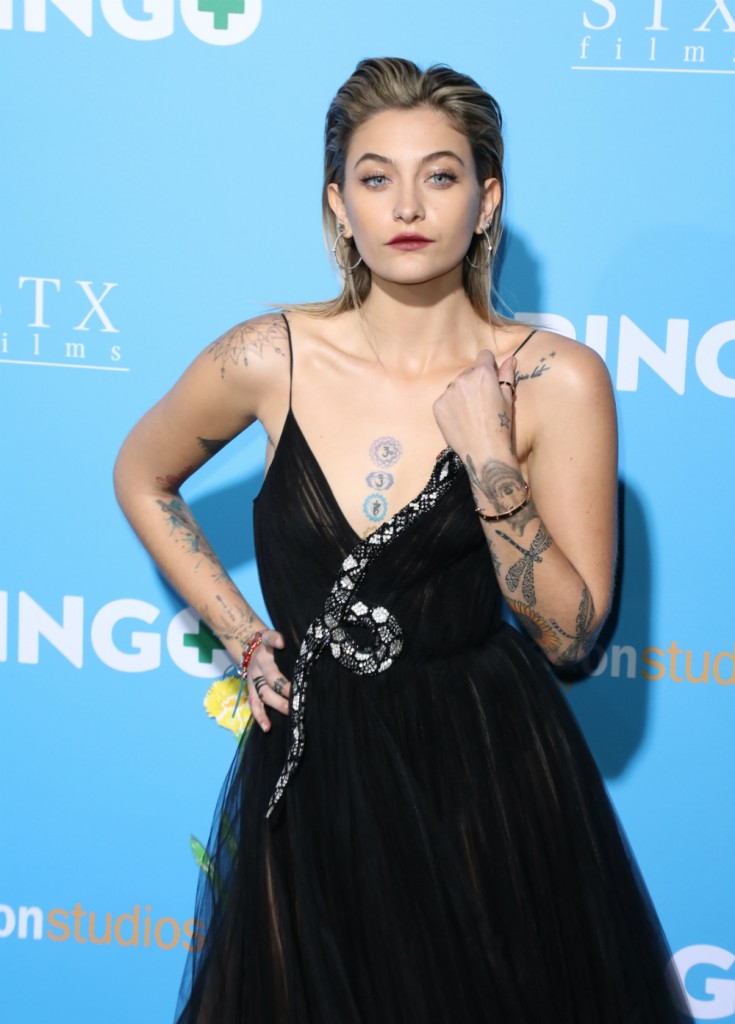 Paris Jackson did not attend the Billboard Music Award's on Sunday when her aunt Janet was presented with the Icon Award. Paris' grandmother, Katharine Jackson, her aunt Rebbie and her brother Prince were in the audience. Following the performance, Paris' cousin, Austin Brown (Rebbie's son) who had also missed the performance live, posted this to his Instagram:
Paris posted a screenshot of Austin's post to her Instagram Stories with the caption, "Ditto." Honestly, this sounds like something I would do. And it has nothing to do with lack of feeling, it has everything to do with acknowledging that someone else said exactly what I think/feel. But I guess Paris and I are in the minority because Paris was attacked for her "lack of support," both by not attending the performance in person and the minimalist post. Paris wasn't having it, though. Apparently, she's kind of done with people's investment in her relationship with her family. She posted a mini-rant to her Instagram Stories:
Dear social media followers, friends, stalkers, lovers and haters, and fellow moonwalkers: Please do not tell me/demands/try to control how I handle my relationship with the people in my life, specifically my family. As amazing and as s–tty as things can be, it is no one's business but ours. I understand that some of you feel some sort of connection or need to be a part of our lives considering you watched us grow up. However, I am handling my situation exactly how my father did. And I am happy keeping it that way. I will always have love and respect for my family. ALWAYS. There is nothing more or less than that, that you need to know. Thank you for understanding.

Every family has their moments of trauma, heartbreak, separation, love, oneness, tribe, pain, everything. EVERY FAMILY. My family, specifically, and a good number of others…well, our drama is broadcasted worldwide through media. But that doesn't mean our family issues are any different from yours. Ours are just made public. Every level has another devil. Every life has their own s–t to deal with. We ain't inferior or superior to y'all. We're all f–king human. So let's act like it. I appreciate any and every person reading this and I'm grateful for everything in my life, positive and negative.
[From Instagram Stories via E!]
I think I understand what Paris is saying about, "I am handling my situation exactly how my father did." I believe she is referring to Michael Jackson keeping his family life private while he remained in the public eye. So, if I am reading this correctly, Paris is very public in her appearances and career, but she really only talks about those things and not her family (with a few exceptions, of course). I agree with everything she said. I agree that we've mythologized the Jackson Family far more than we should. I agree there are many dysfunctional families across the globe, just like theirs. And I agree that you can love and even respect some family and not really want anything to do with them.
I would've been fine with this latest declaration if it hadn't come on the heels of Paris' mini-rant last month, in which she yelled at unspecified family members through social media. After some uncredited relative(s) worried about Pairs' behavior, Paris called them out, rightly, but did so on her Instagram Stories that are very, very public. So, Paris is correct that their, "drama is broadcasted worldwide through media." But she might want to look at how she's contributing to that.
Not to mention that I was sticking up for her arguments about leaving her family alone until she said, "every level has another devil." At that point, every ounce of focus I had was thrown into charting the Jackson family tree and trying to find the devils on every branch.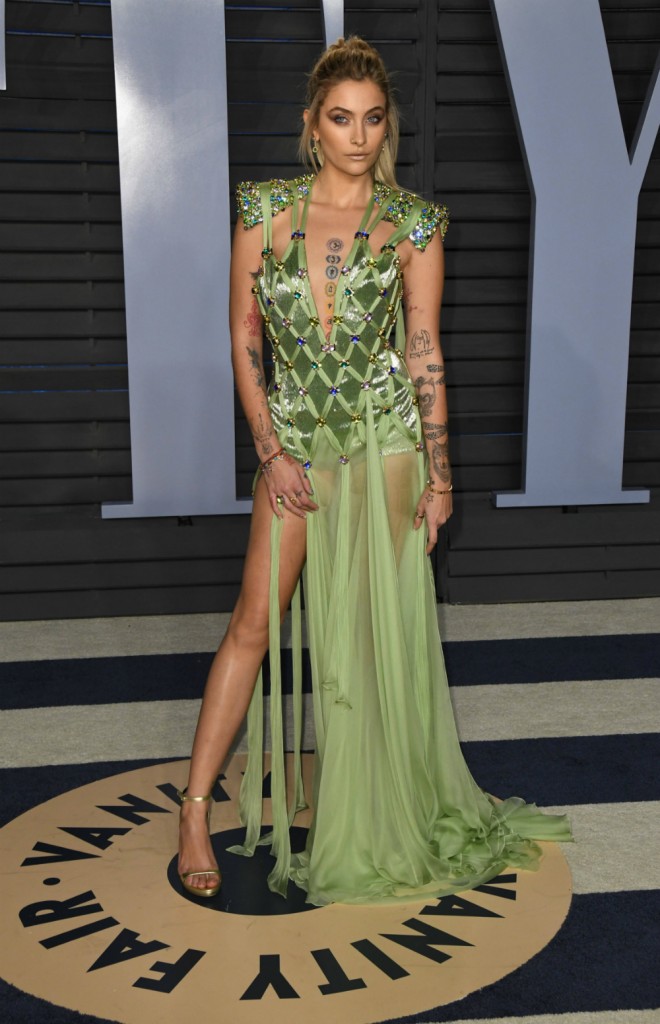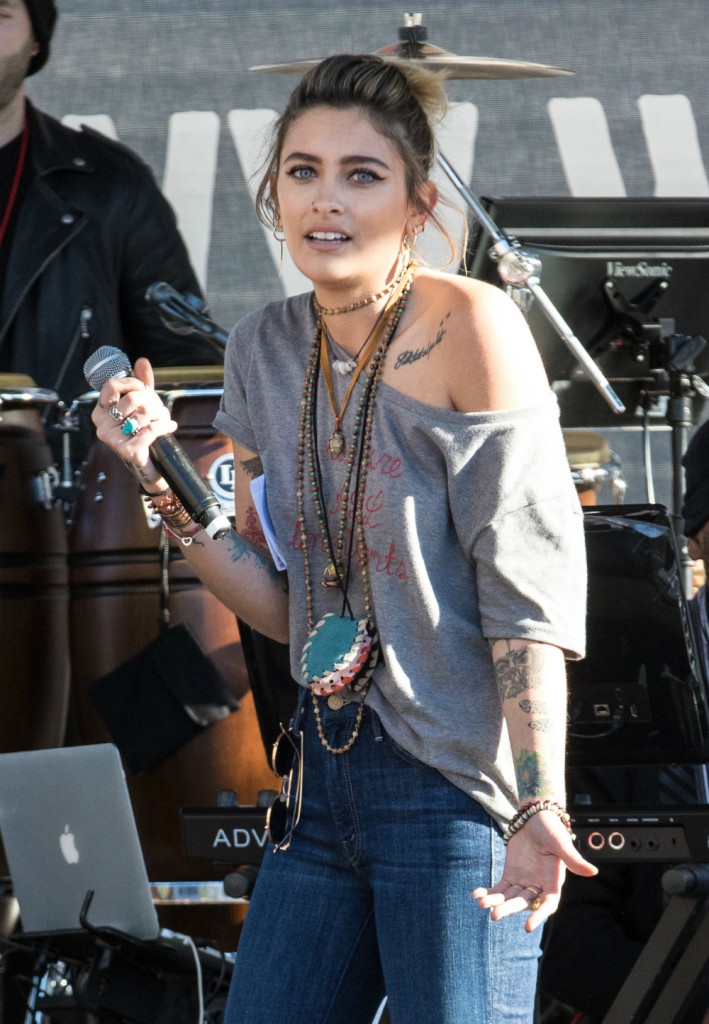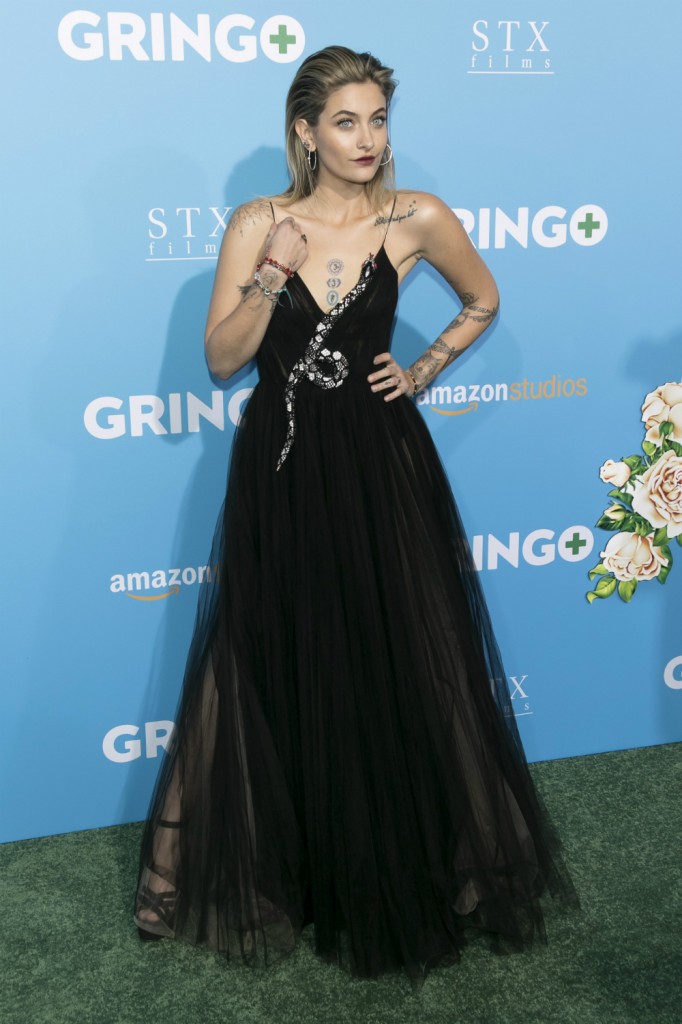 Photo credit: WENN Photos and Instagram