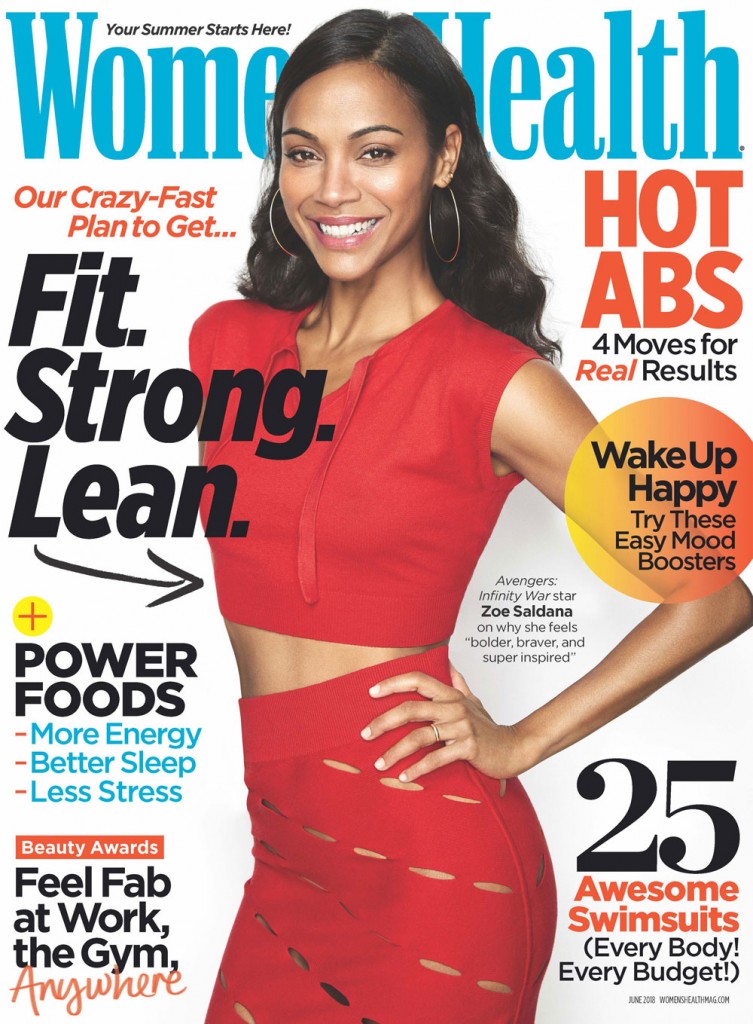 Zoe Saldana has a new interview with Women's Health in which she of course talks about her diet, exercise program and body image. That's not shade on Zoe, it's just what Women's Health covers. Zoe loves doing dance fitness and yoga. In terms of her diet she's easier on herself than she used to be. She also says that there's an all-women Marvel superhero movie in the works – sort of. Zoe makes it sound like she's pitching the idea and that other women are on board, not that it's a done deal.
On fitness
"I like feeling that I'm giving myself – my body, my spirit, my mind – the attention it needs.

"I often take for granted how helpful stretching and breathing exercises are. Yoga reminds me to breathe and slow down.

"I love having that kind of intimacy with my body and getting my body to do things I never thought I could do."

She eats mostly gluten-free and organic but she's trying to take pleasure in food
"When I was younger, I was more strict. I felt I needed to control that part of my life in order to feel I was going to be successful at something – because we often equate success with our physical beauty. It's so f-cked up!"

On being discriminated against
"I have been the victim of exclusion, of being considered 'other,' and that sucks."

On her family
"My boys are a constant source of strength for me. They keep me on my toes, reminding me how much I still have to learn and grow as a person. I have the most perfect partner in my life. I've never met a male like my husband, who believes any woman is naturally his equal."

On the plan for an all-female superhero film, hatched on a recent Marvel Studios photo shoot with Tessa Thompson, Brie Larson, and Scarlett Johansson
"We were getting to know each other, and it became this lovefest. We started feeling bolder, braver, and super inspired, and it was decided: Marvel should have all-female-cast movies!"

"The energy came from connecting with each other, from being fearless and saying, 'You know, we're going to talk about what we truly feel,' versus staring each other down like we've always been encouraged to do as women. And it is important that we have an all-female movie. Our girls need it. Our boys need it. We need it!"
In terms of Zoe no longer controlling her food, I have friends who are "naturally" thin and I put that in quotes because they just eat a proper amount and turn down extra food. It wasn't until I started tracking that I was able to eat the right amount for my frame and lose weight. Other people's results vary. I think Zoe meant extreme unhealthy control though, like no treats ever and eliminating entire food groups. She kind of hints at that tendency.
That's so cool that she gushes about her husband. You get the impression that Zoe is very happy with Marco Perego and that they're well suited for each other.
As for the all-women superhero movie, consider how long we've been hearing about a Black Widow movie and how that's never happened. We're also not getting a female superhero movie from Marvel until Captain Marvel comes out with Brie Larson next year. I doubt this is going to be a reality but I give Zoe credit for mentioning it and putting pressure on Marvel to make it happen.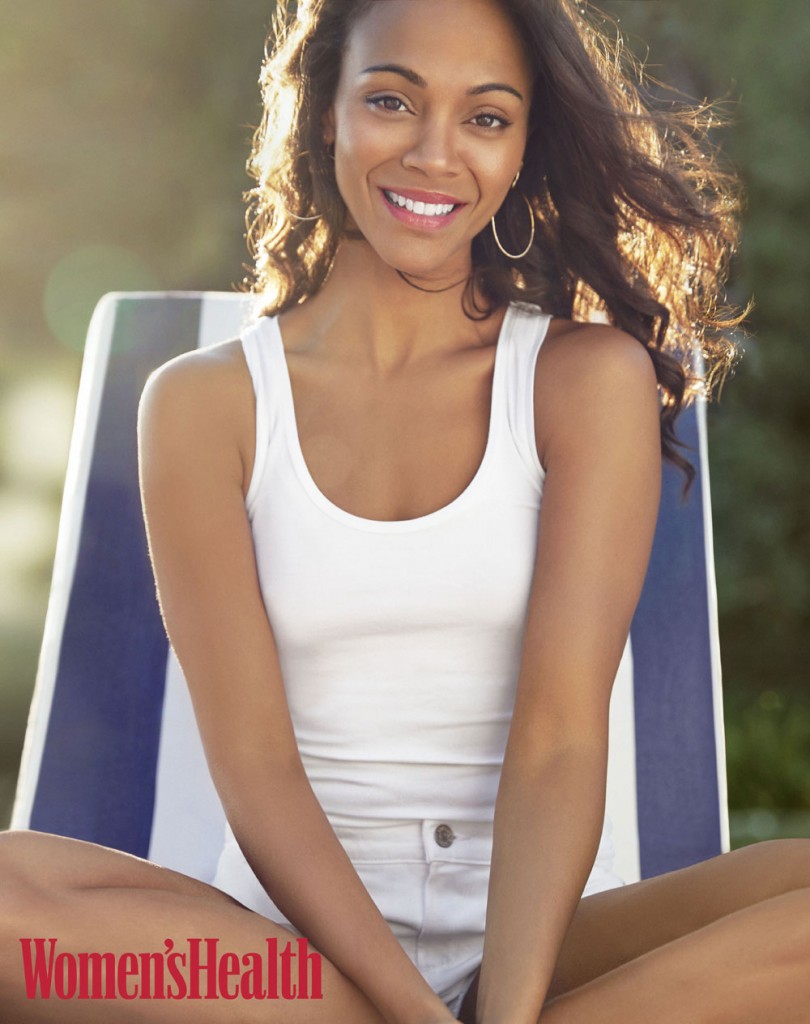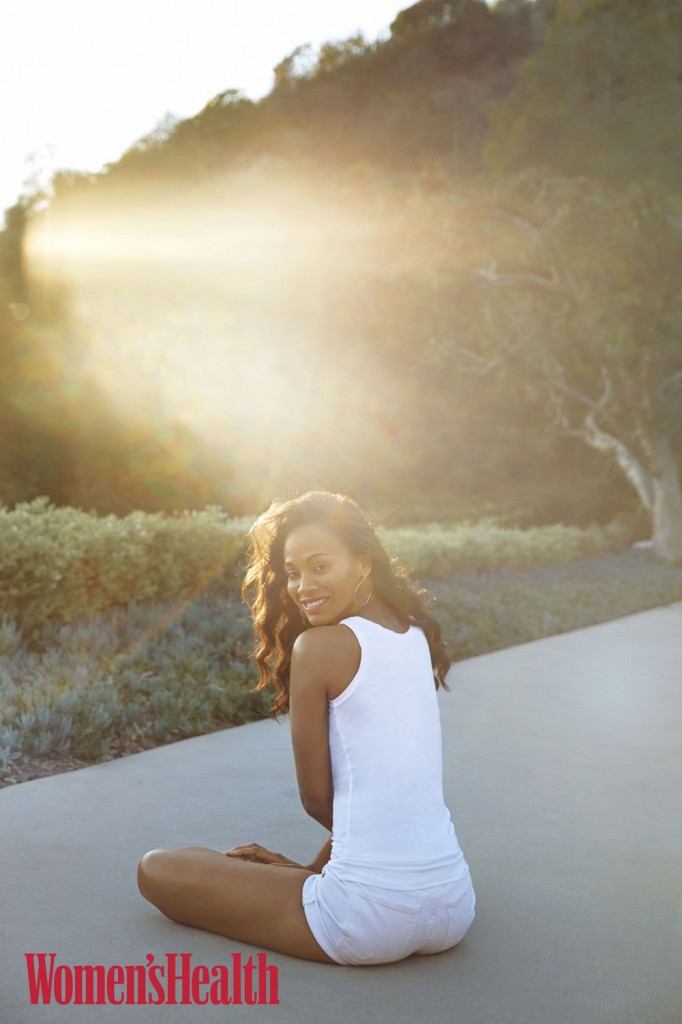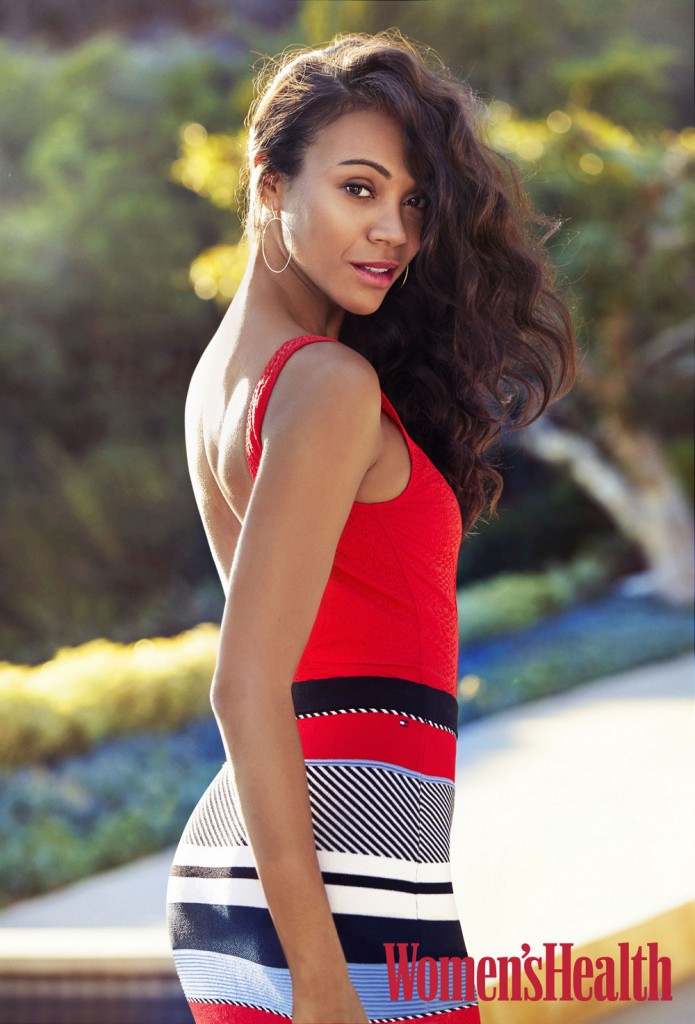 Photos are credit Max Abadian for Women's Health and were received by email from Hearst publicists