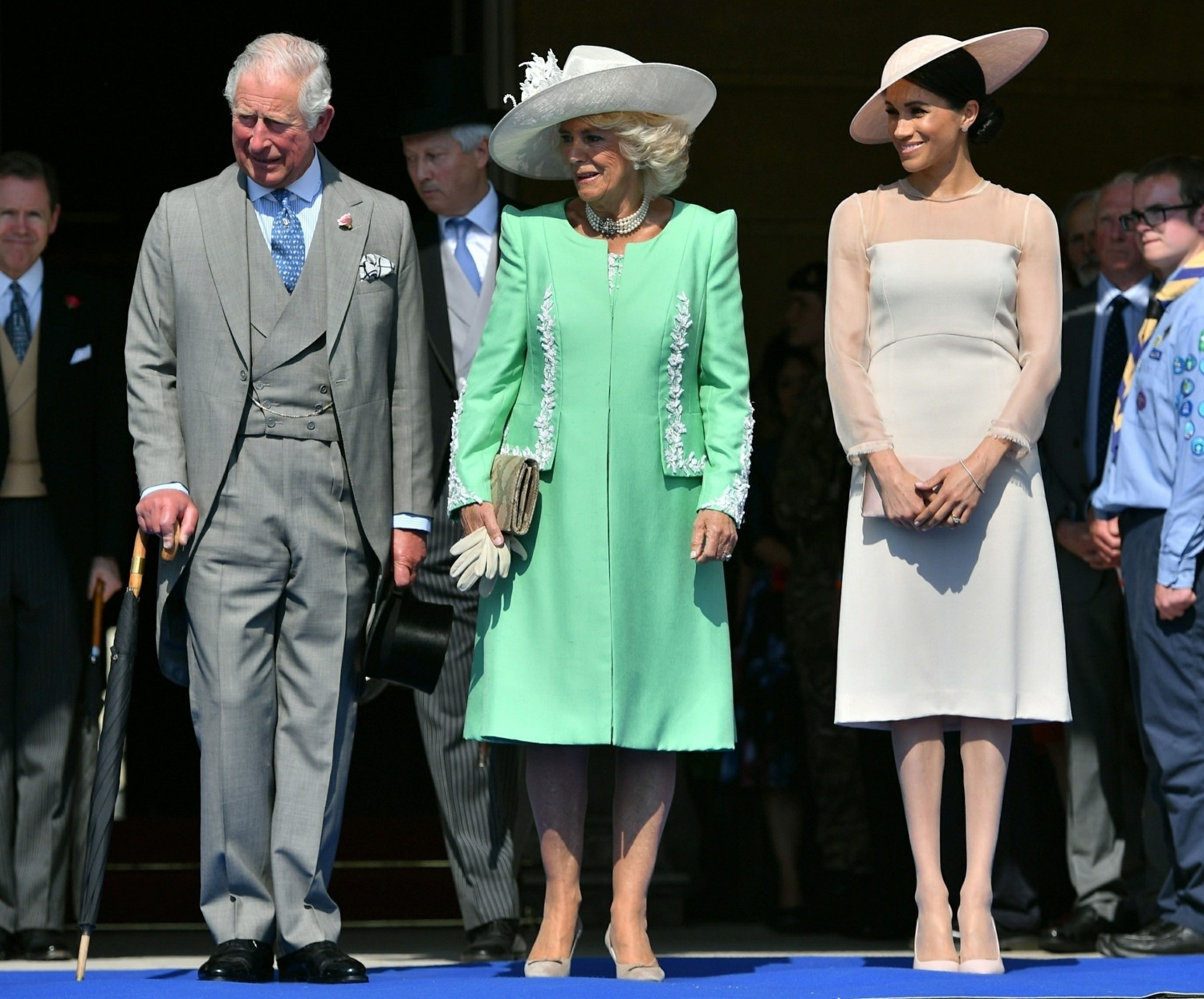 I wrote yesterday's story about the Duke and Duchess of Sussex's first postnuptial engagement pretty quickly, because I wanted to get the photos out as soon as they came in. My first thought was "ew" because I really didn't like her Goat dress. Now that I've had to time to really look through the high-res images from the palace garden party… yeah, I'm still saying "ew." I will say this: my first thought was that she's channeling the Duchess of Cambridge, like she was full-on styled by Kate. But on second thought, I just think it's a not-great ensemble and Kate probably wouldn't wear this. Kate would have bought this dress, then taken it to someone to get the sheer sleeves redone in lace, then she would have chosen a super-frilly hat to go with it. Let's be honest.
Now, all that being said… I'm actually astonished by how NOT GOOD this dress is! The way it's cut at the waist is terrible. The sleeves are awful. And it retails at GOAT for $450. Would you spend $450 on this? No. Most of you wouldn't. Other style notes: Meghan wore a custom Philip Treacy hat, which is actually the best part of the ensemble. The pumps are by Tamara Mellon and they are not great (but not awful either). Her clutch is Wilbur & Gussie and her earrings are Vanessa Tugendhaft. Apparently, it's also a big deal that she wore pantyhose. This is maybe – ?? – the first time she's worn pantyhose for a royal engagement. They're way too light. They make her look like a nurse!! But like an old-fashioned nurse.
Meghan also had a giggle when a bee tried to get some ginger. Harry made a lovely little speech at the garden party to honor Prince Charles months ahead of his 70th birthday, and the bee attack comes around the 5-minute mark.
Here's a nice video of Meghan interacting with people at the garden party, and some close-ups of her rings.
Here's another video where you can just see how Meghan interacts with people, including her in-laws. I have to say… Camilla already seems quite fond of Meghan. Charles does too. Meghan still doesn't really know where to go and what to do, but Harry seems to helping her quite a bit. And more than anything, Meghan seems truly KEEN to learn and to talk to people and to enjoy herself. It's nice to see.
Some of you suggested that Meghan is already pregnant. You know what? My mom said that too, that she thinks Meg is already knocked up. This is the dress for it. And yes, Harry and Meg are very tactile. I think he needs that.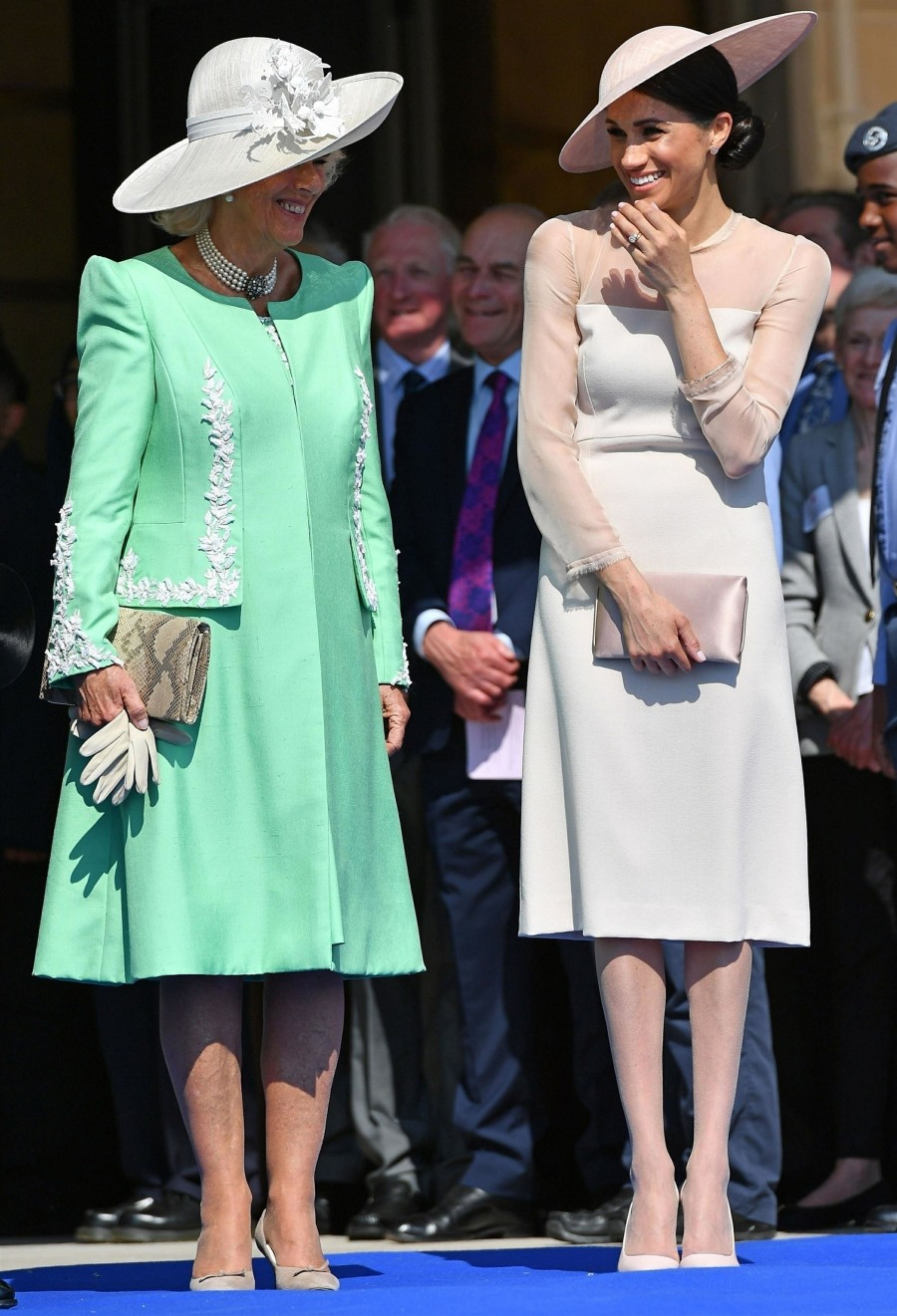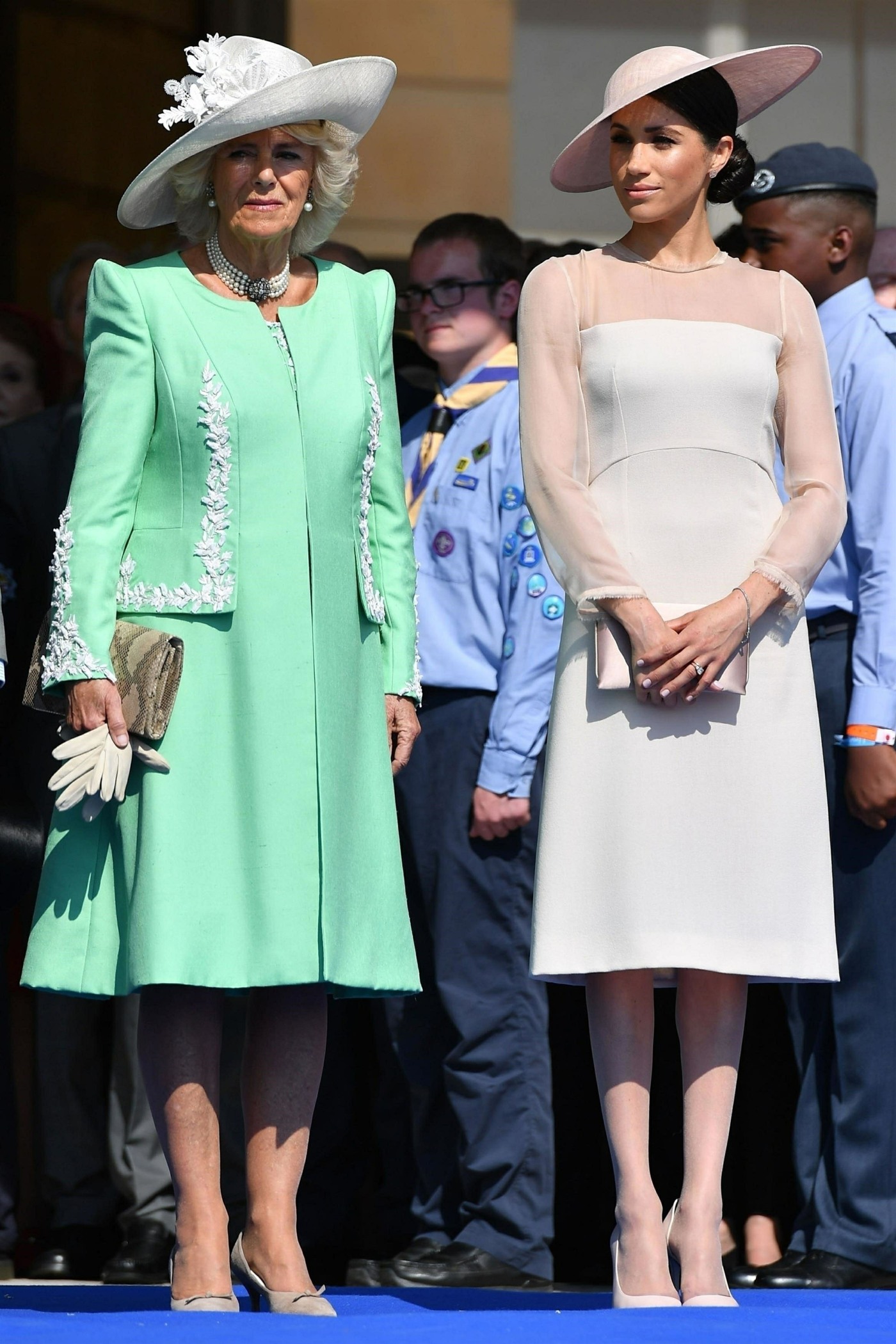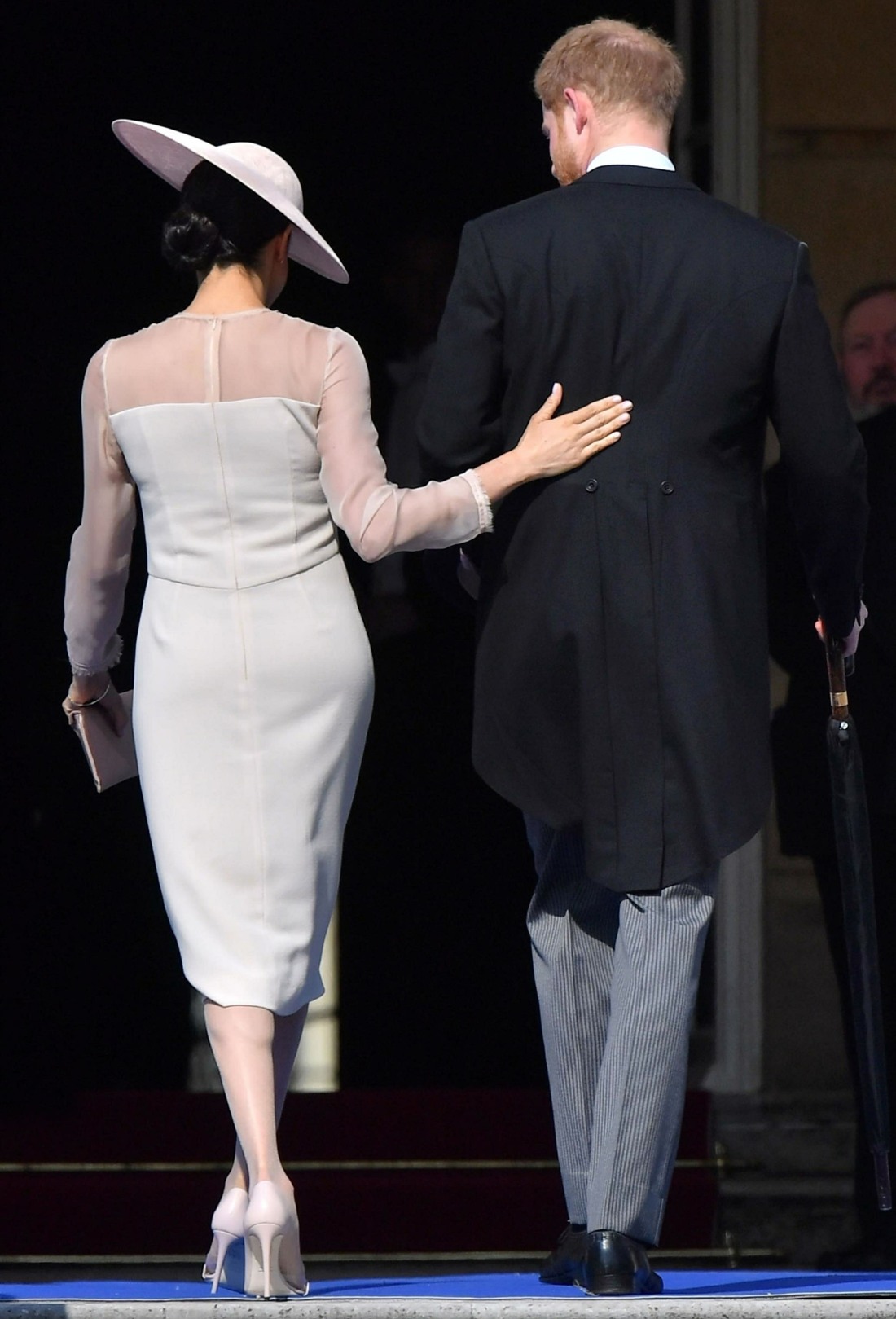 Photos courtesy of Backgrid.