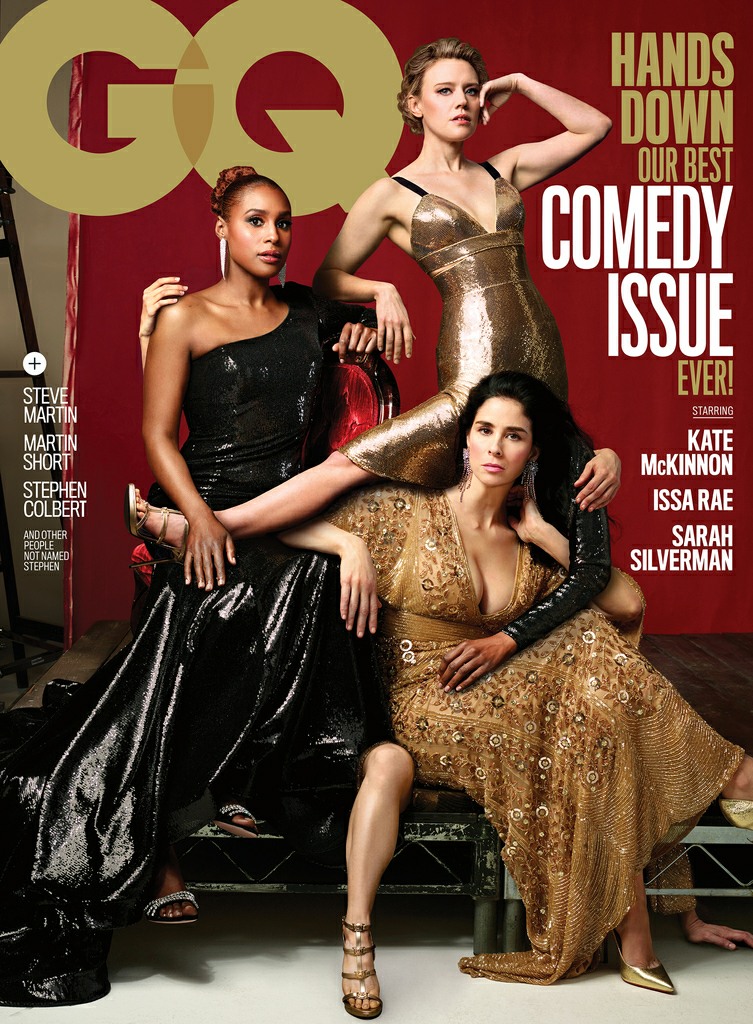 June is GQ's Comedy Issue, and they put together a great cover of Sarah Silverman, Issa Rae and Kate McKinnon. I haven't covered the McKinnon and Rae profiles because while I love both of those women, their interviews were pretty boring. I say that with all of the love in the world, but Kate McKinnon-in-real-life is one of the most boring people in the world. Issa isn't boring as much as she is completely normal and she doesn't gossip about other people. But Sarah Silverman? Silverman likes to gossip. She likes to talk about other people. Which is why she used her GQ profile to cape for Al Franken and Aziz Ansari. Sigh… you can read Silverman's full GQ piece here. Some highlights:
On topical comedy: "Comedy by nature is not at all evergreen. So if you're doing it right, you look back at your old stuff and you're horrified…I'm horrified by it, and I can't erase it. I can only be changed by it and move on."

On Louis C.K.: "Life is complicated. Love is even more complicated. But you can't not do it. I don't have some definitive sound bite or nutshell of how I feel about it, even to myself. But I'm also okay with that…He's my brother, so it's hard. I may not have a very clear perspective on it, but I'm trying to."

On Al Franken: "He and [his wife] Franni are devastated. I understand that I may have cognitive distortion, because I love him so much. But all I can say is, and he may not be excited about this, but he has no sexuality. I believe in my heart of hearts he never copped a feel…I've worked with him for years. I'm so sad that he got bullied into resigning, because all he loved in this world was being a senator. I've never met a more pure person."

On Aziz Ansari: "I was just like, 'Gross, I don't wanna know that about Aziz!' Hopefully he's dealing with things, looking inward, and will blossom from it."

She doesn't want to attack people: "If we can leave people with just their defenses down, not because we're going to attack them, but just be a little bit more open, I feel like that's a good thing."
This is Silverman's new branding, the "nice girl, being gentle and doing educational comedy" thing. It honestly leaves me cold. At this point, we need more rage-filled comedy from women in particular. There's a lot to be angry about, from the utter bullsh-t of toxic masculinity to the Sex-Predator Boys Club of comedy to the state of this country right now. I'll paraphrase Roxane Gay: Michelle Obama's "when they go low, we go high" works well for her and who she is, but the rest of us have every right to be full of rage, to yell at Deplorable trolls and to f–k some sh-t up.
As for what Silverman says about her sex-predator friends… I've believed for months now that Louis CK will be able to make a comeback at some point, and this is a good illustration why. Sarah Silverman and all of Louis's comedy buddies will open him back with open arms when the time comes, because they simply don't want to think about all of the women he preyed on in the comedy world, all of the women he exposed himself to, all of the women he harassed. They don't want to cancel him, so they won't. I'm more disturbed by what she says about Al Franken though, and how his victims are basically liars because SHE doesn't see him as a sexual person. The Aziz Ansari mess… I can't believe I'm saying this, but out of everyone, Amy Schumer had the best "take" on Aziz. Silverman just leaves me cold about all of this.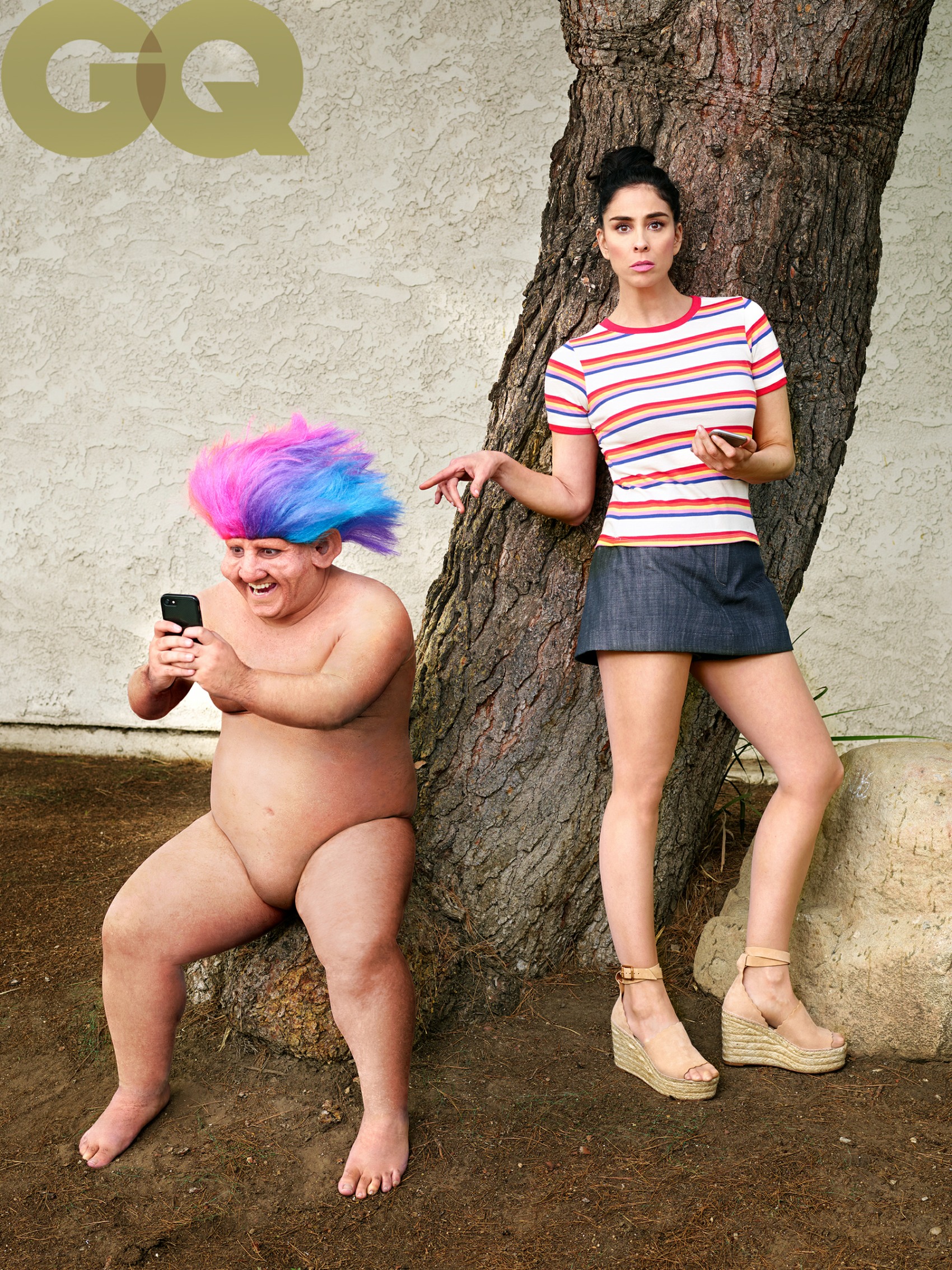 Photos by Martin Schoeller for GQ, courtesy of promotional GQ email.