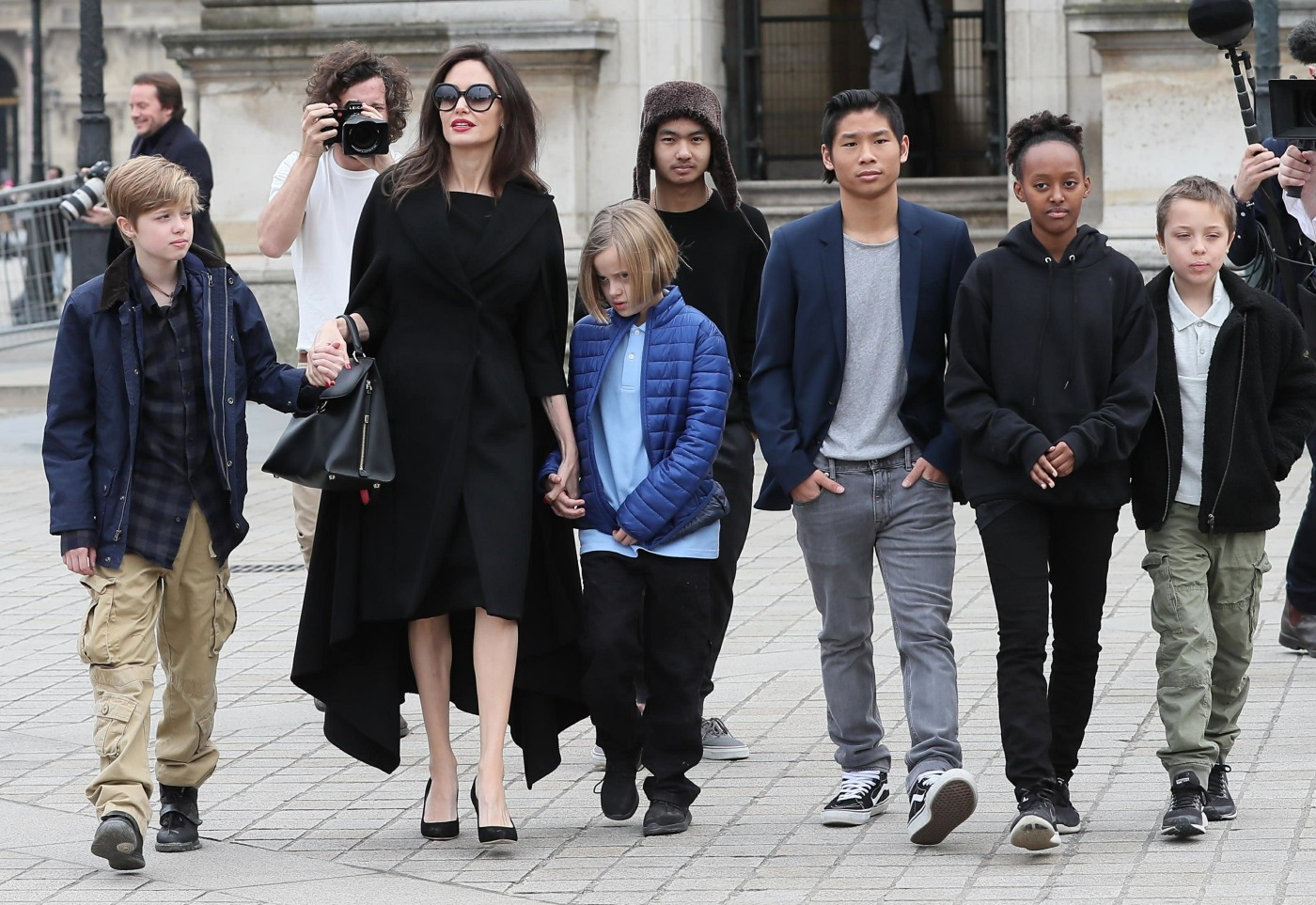 I'm posting two stories that seem to coincide with each other rather suspiciously. In this week's Us Weekly, "sources" are making a big deal about how Brad is sooooo concerned about spending time with his kids this summer that he made a point of taking a job that films in LA (the Tarantino movie about the Manson murders). The story was very odd, because Maleficent 2 has been filming in Great Britain since April. Meaning, Angelina Jolie has been filming in England, and presumably she's had her kids with her, because she still has custody of them. Angelina and Brad have not even come close to finalizing their divorce or custody arrangement, and most sources claim that the custody situation is the reason why Angelina hasn't agreed to anything. So what do you make of this?
The dragged-out divorce talks between Angelina Jolie and Brad Pitt have hit yet another snag — since Jolie wants to take their six kids with her to London to film the blockbuster sequel "Maleficent 2." Hollywood sources familiar with the film tell Page Six that Jolie is furious since she wants to bring the couple's brood with her while the film shoots, at the same time their custody battle continues to brew since their 2016 split.

"They are figuring out how it would work, but she is not happy," said a source. The source explained, "She wants to take the kids to London with her while she's shooting — and she's frustrated with the process. They're talking about how it would work."

A source said that Jolie's been so miffed by the situation, "Even the people around her are getting tired of it."
Page Six is also the outlet which broke the story about Brad Pitt and Neri Oxman. Page Six is seemingly one of the preferred outlets of Brad's team, because they're always publishing suspiciously weird and/or shady sh-t about Angelina. As I said, Angelina and the kids have been in London for about a month, from what I can tell. Angelina was spotted on Mother's Day back in LA too, so I don't know what to tell you. I suspect that the family court is actually fine with Angelina taking the kids to England for months while she works, considering that the court seemed to be fine with the kids traveling with Angelina all around the world for the past year and a half anyway. I suspect that Brad is the one with the issue, and that this is his way of complaining about it.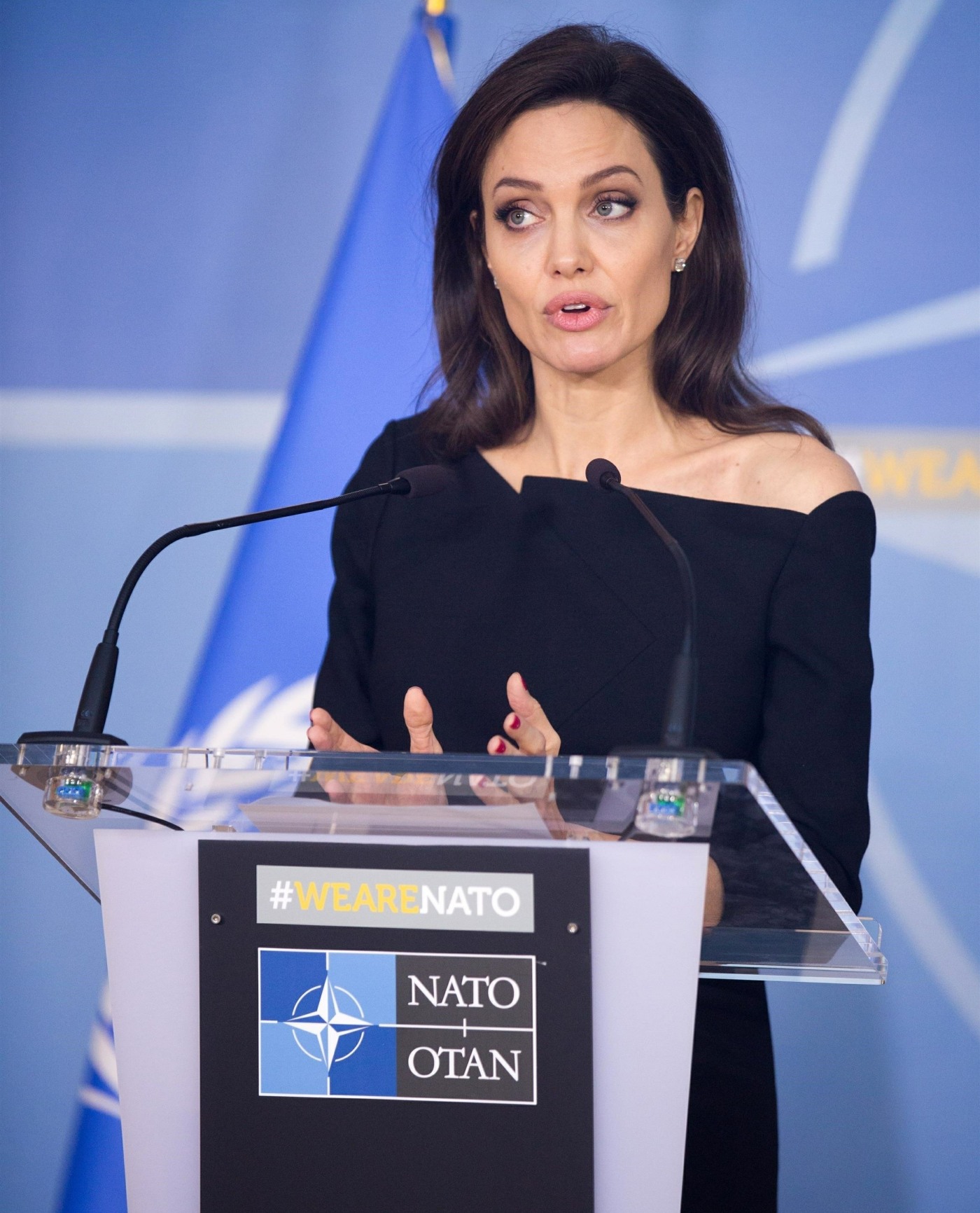 Photos courtesy of Backgrid.