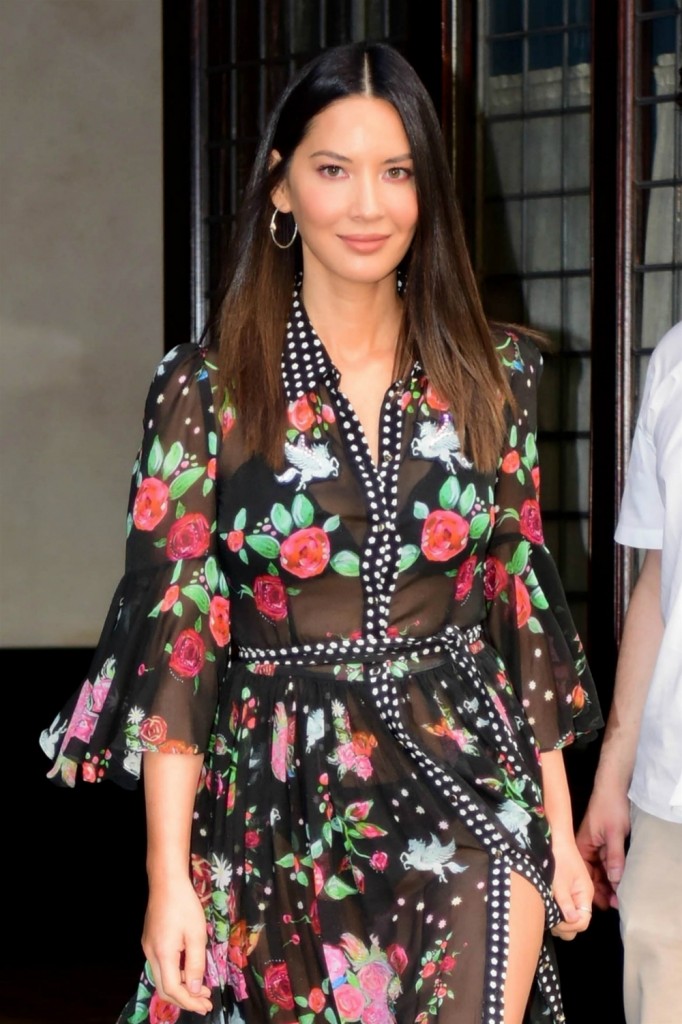 Olivia Munn and Aaron Rodgers dated for three years, which I think is longer than anyone expected them to. Their relationship ended last year and now Aaron is dating Danica Patrick. The cloud that hovered over Olivia and Aaron's relationship throughout was the fact that Aaron was not in communication with his family. This dynamic had the spotlight shined on it when Aaron's brother, Jordan, brought it up as a contestant on The Bachelorette. Not only did they broach the subject, someone made the terribly dramatic decision to leave an empty chair for Aaron during the televised dinner, painting the family as the victims. The most offensive thing about all of this dirty laundry being aired was that most people were ready to put all the blame on Olivia for the family's fissure. There was a theory that because Jordan had cheated on Olivia's friend Brittany Farrar, Olivia had it in for the Rodgers. This was the least misogynistic of the theories. The rest were all cherchez la femme. For her part, Olivia stayed away from the topic until now. While on Andy Cohen Live, Olivia said that the rift predated her relationship with Aaron and that there is a chance it was based on the men's jealousy of Aaron's success. Not only does she hint at a reason, she all said she did all she could to help repair it.
Olivia Munn broke her silence on Aaron Rodgers' family drama on Wednesday during an interview on Andy Cohen Live.

"He hadn't spoken to the parents and one brother for like eight months before we started dating," she told the Radio Andy host.

In fact, Munn told the Bravo star she actually encouraged Aaron to have an "honest conversation" with his parents while she was still on The Newsroom.

"They had a nice conversation and then they started coming out my first year when I was in Green Bay in 2014," the actress said.

Munn said she met Aaron's parents. Ed and Darla Rodgers, "a couple of times" and that she was "friendly" with Jordan. She did not say whether she met Aaron's other brother Luke. However, she indicated that the drama continued.

"I just think it's really important to try to mend things in a family and I encouraged that," she said. "But at the end of the day, I mean, um."
"It was out of your control," Cohen said.

Munn also seemed to defend her ex and his role in the family fallout.
"I do believe that family and fame and success can be really complicated if their dreams are connected to your success," she said.

Munn went on to explain that none of her family members work in the entertainment industry or have a desire to be famous. Aaron's family, however, is heavily involved in sports. His father played football and is a sports chiropractor while Jordan played football at Vanderbilt University. After graduating, Jordan was signed to the Jacksonville Jaguars, Tampa Bay Buccaneers and Miami Dolphins but was released by all three teams. He is now a sports network analyst for the SEC Network.

"They're all in sports and Aaron is one of the best if not the best quarterback to ever play the game," Munn explained. "Their work has a direct connection to what he does. At the end of the day, there's a lot of complications. I don't think either side of the road is clean, but I do think it's not OK when you try to stand on someone's shoulders and then throw dirt in their face, which is what they did for him."

The actress added that it was "just really important to always be there and to encourage and be supportive." She also suggested that the two tried not to bring the drama home.
Unpopular opinion but I am going to back Olivia 100% here. And yes, it's personal. I've been in her shoes every step of the way. I walked into a dysfunctional family dynamic. I did all I could to keep the lines of communication open, to try to revitalize the relationship and in the end, I was and am blamed for all of it. Cherchez la femme. Ultimately, I realized that by fighting for the toxic members of the family, I was actively not supporting my husband in one of the hardest decision he's ever had to make. I'll even back Olivia in talking about it now because honestly, it sucks to know everyone sees you as the villain (the family in question doesn't know I work for CB so my admission here will not change anything).
I think Olivia is likely on to something with the jealousy theory. In what little I have read about the Rodgers family, their comments have always seemed a bit off. They say they just want everything to be fine but at the same time, there was always some underlying guilt trip and ambiguous suggestions that Aaron has "always been like this." They all seem to think Aaron owes them something for his talent. Aaron has yet to comment on Oliva's interview and I doubt he will. I want to believe he sees it as her right to clear her name. Honestly, I think the next comment we get will be from the family and it will be as passive-aggressive and faux-concerned as the rest.
BOOTS!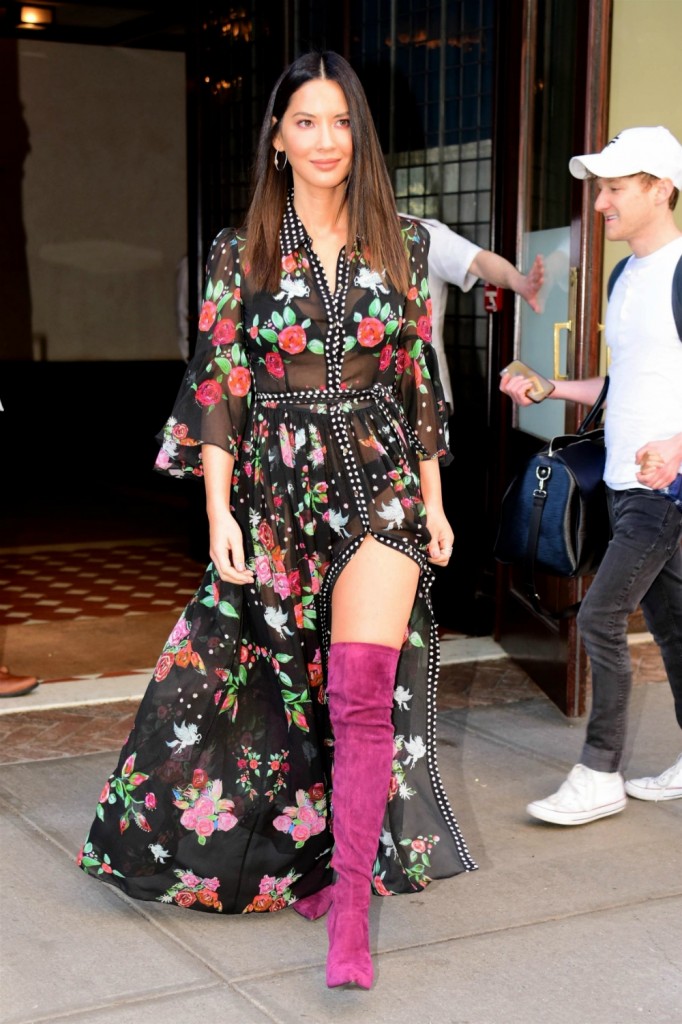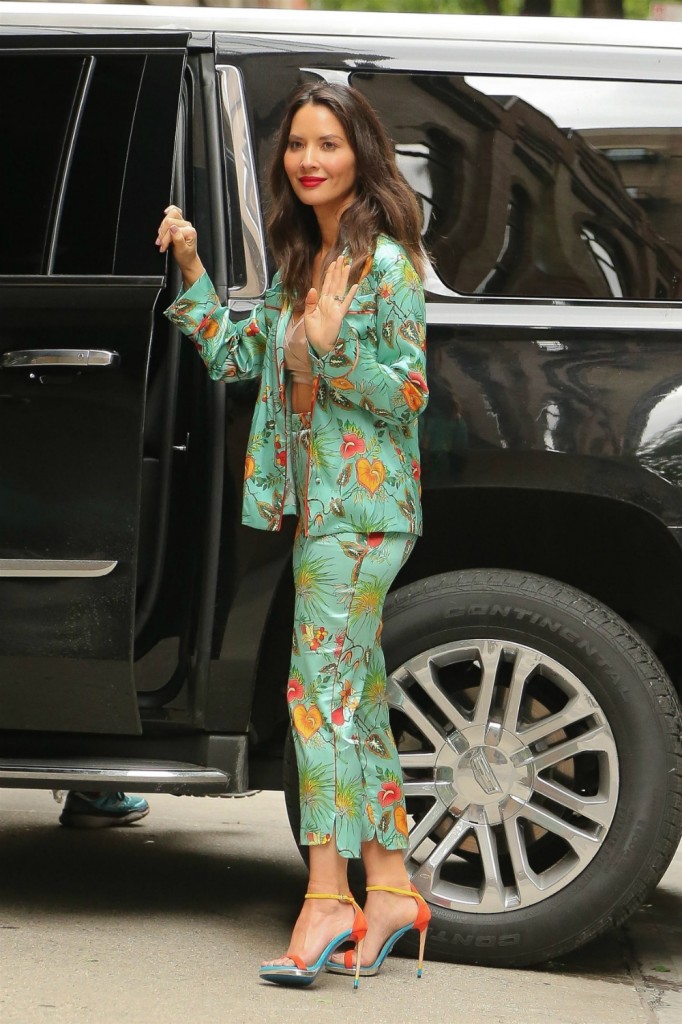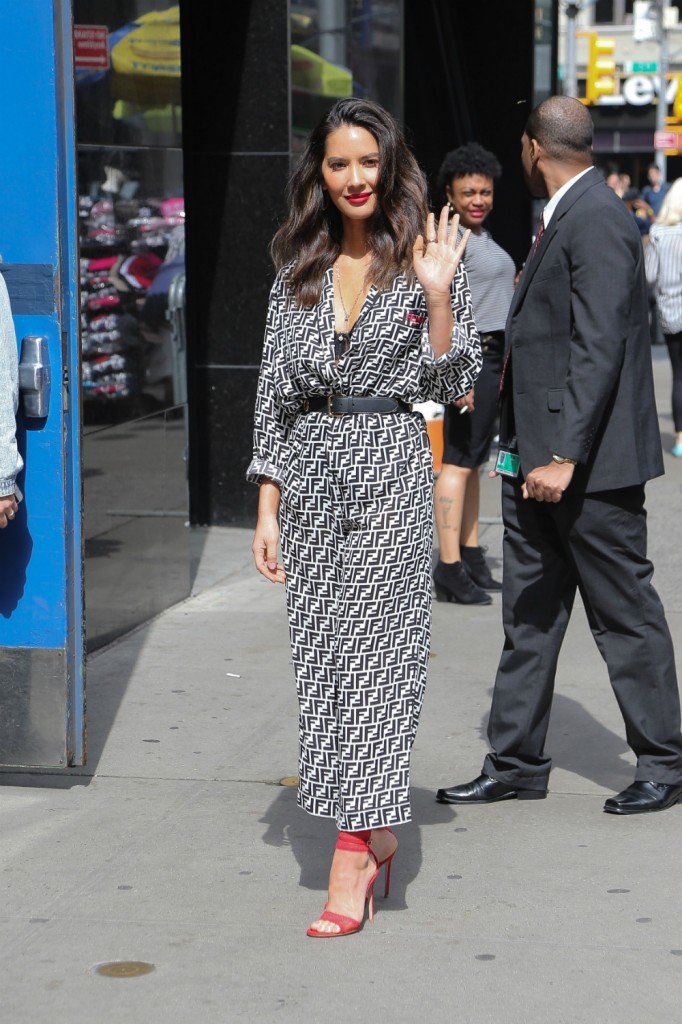 Photo credit: Backgrid