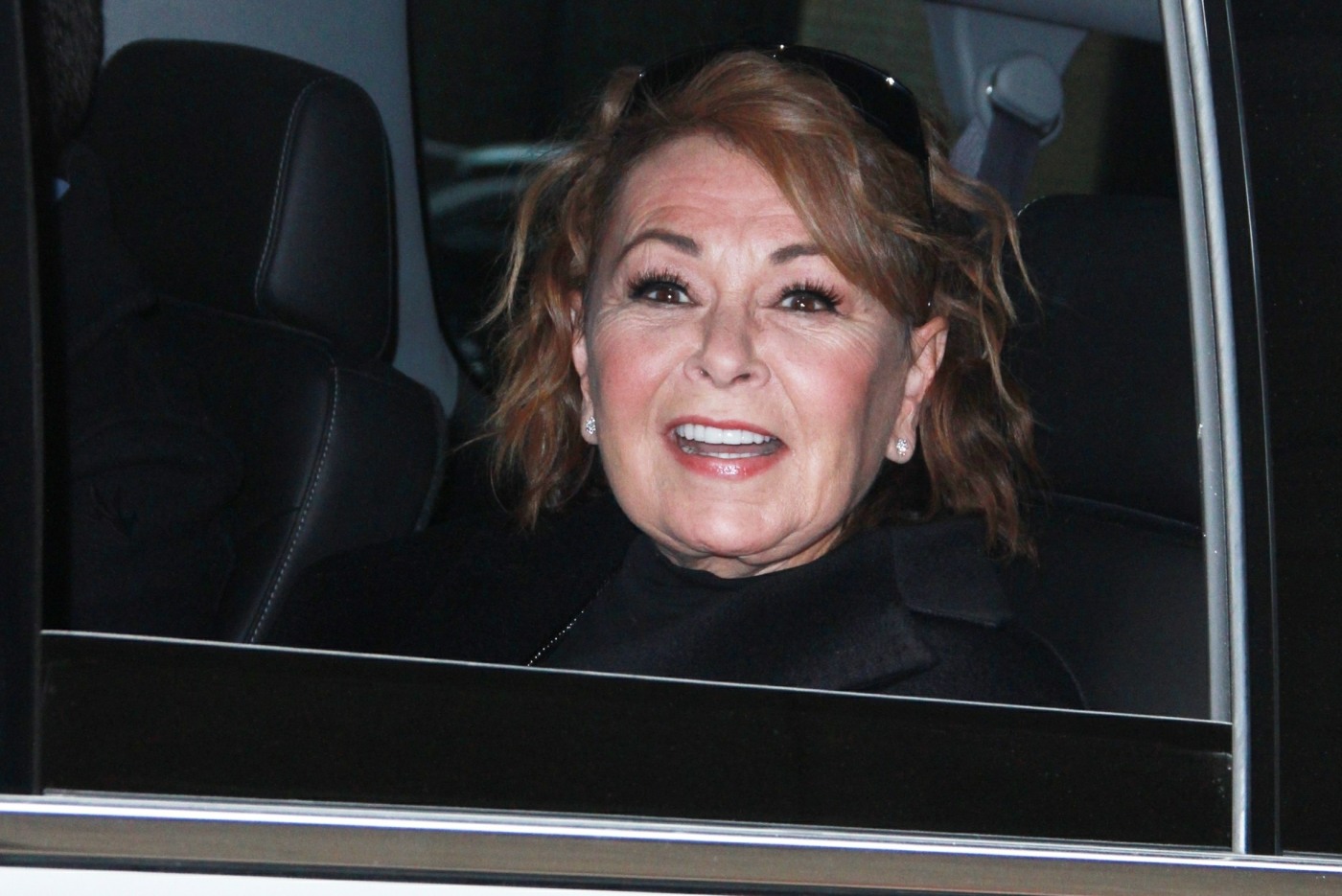 Roseanne Barr tweeted herself out of a lucrative network gig over the Memorial Day holiday. She went on a crazy Twitter rant about politics and Valerie Jarrett and Chelsea Clinton and George Soros and more. It was not the first time, and it was not the last time. Roseanne Barr has been going on racist and deplorable Twitter rants for years. Literally, YEARS. It was known, and ABC gave her a job anyway. But ABC fired her and canceled Roseanne (the show) yesterday because I guess tweeting that Valerie Jarrett equals "Muslim brotherhood & planet of the apes had a baby" was finally enough.
After Roseanne got in "trouble" in the hours before ABC fired her, she issued some dumb apologies on Twitter and then claimed she was going to leave Twitter. Reader, she did not leave Twitter. She was fired mid-day, and then overnight, she started tweeting more sh-t (I'm not going to embed anything, because she's deleted half of this sh-t already):
"Don't feel sorry for me, guys!!-I just want to apologize to the hundreds of people,and wonderful writers (all liberal) and talented actors who lost their jobs on my show due to my stupid tweet," Barr tweeted. "I will be on Joe Rogan's podcast friday."

"Guys I did something unforgiveable so do not defend me. It was 2 in the morning and I was ambien tweeting-it was memorial day too-i went 2 far & do not want it defended-it was egregious Indefensible [sic]. I made a mistake I wish I hadn't but…don't defend it please," she also tweeted.

She added, "hey guys, don't defend me, it's sweet of you 2 try, but…losing my show is 0 compared 2 being labelled [sic] a racist over one tweet-that I regret even more."

In a now-deleted tweet, Barr also wrote an apology to Jarrett, writing, "@ValerieJarrett I want to apologize to you. I am very sorry to have hurt you. I hope you can accept this sincere apology!"
I've never tried Ambien – in my adult life, I'm usually so tired by 9 pm, I can fall asleep pretty quickly. So I have no first-hand knowledge of how Ambien affects people, so I'll trust the multitude of Ambien users on the internet. Those people are largely mocking Roseanne's Blame It On The Ambien defense, like Ambien suddenly made her a deplorable racist. But only on Memorial Day!! Because that's important. If you're on Ambien and it's a national holiday, then that's the perfect excuse to tweet racist sh-t. All is forgiven, right?
Pol Pot was on a lot of ambien.

— Kumail Nanjiani (@kumailn) May 30, 2018
I hope ambien has to issue a statement saying they don't make people racist

— Dana Schwartz (@DanaSchwartzzz) May 30, 2018
AMBIEN SIDE EFFECTS: Peddling bizarre conspiracy theories, voting for white nationalists, doing photo shoots while dressed as Hitler and tanking your career by calling black women apes. If your racism lasts longer than four hours, please see a doctor. pic.twitter.com/Q3GdHA8myV

— Ragnarok Lobster (@eclecticbrotha) May 30, 2018
Just like when Hitler Ambien invaded Poland pic.twitter.com/J5idn1U3Hd

— Zack Bornstein (@ZackBornstein) May 30, 2018
Side effects of Ambien include:
Nausea
Anti-Semitism
Loss of appetite
Having your career destroyed
Transphobia
Memory loss
Twitter meltdowns
Disorientation
Islamophobia
Getting your show cancelled
Conspiracy theorizing
Anxiety
Losing your agent
Nightmares
Severe racism
Dry mouth

— Amanda Kerri: Access Journalist. (@Amanda_Kerri) May 30, 2018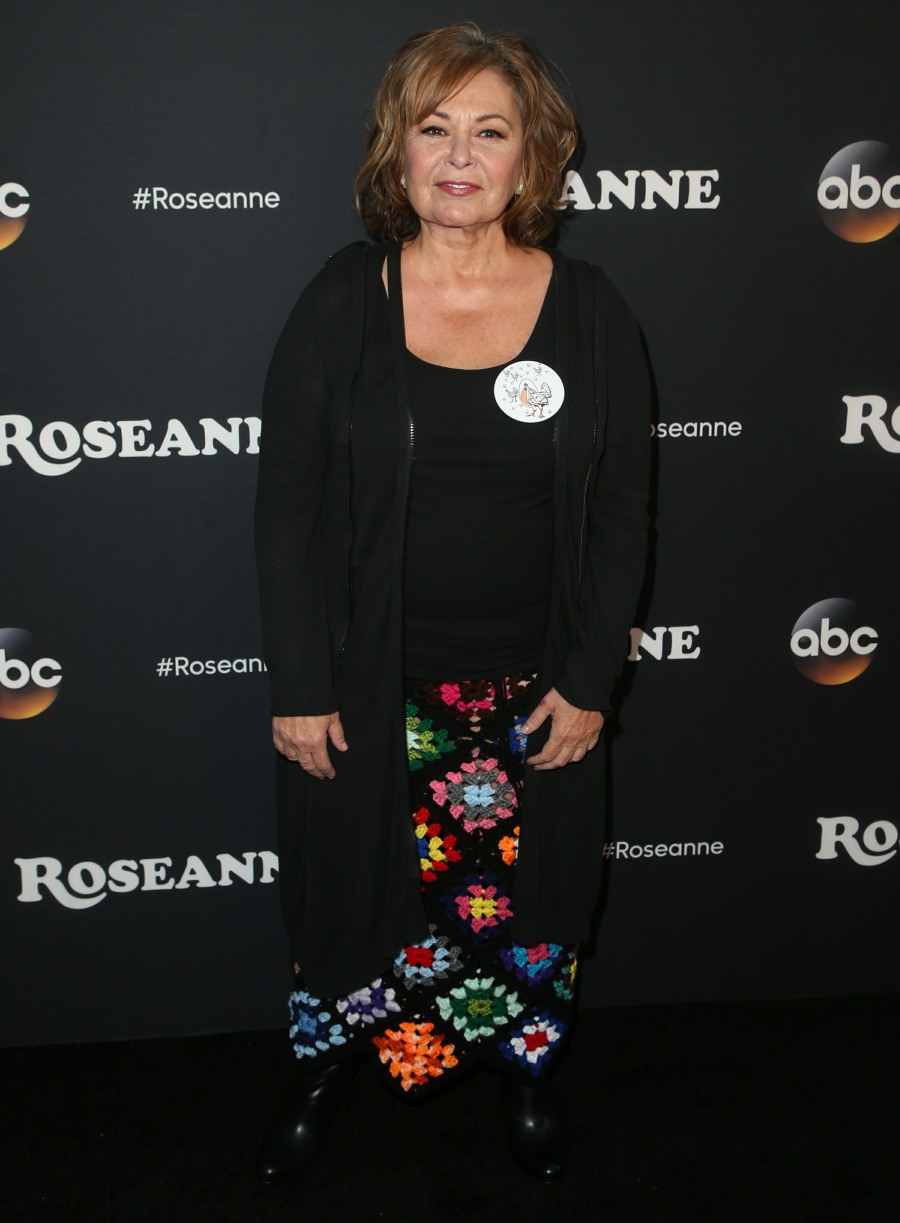 Photos courtesy of WENN.