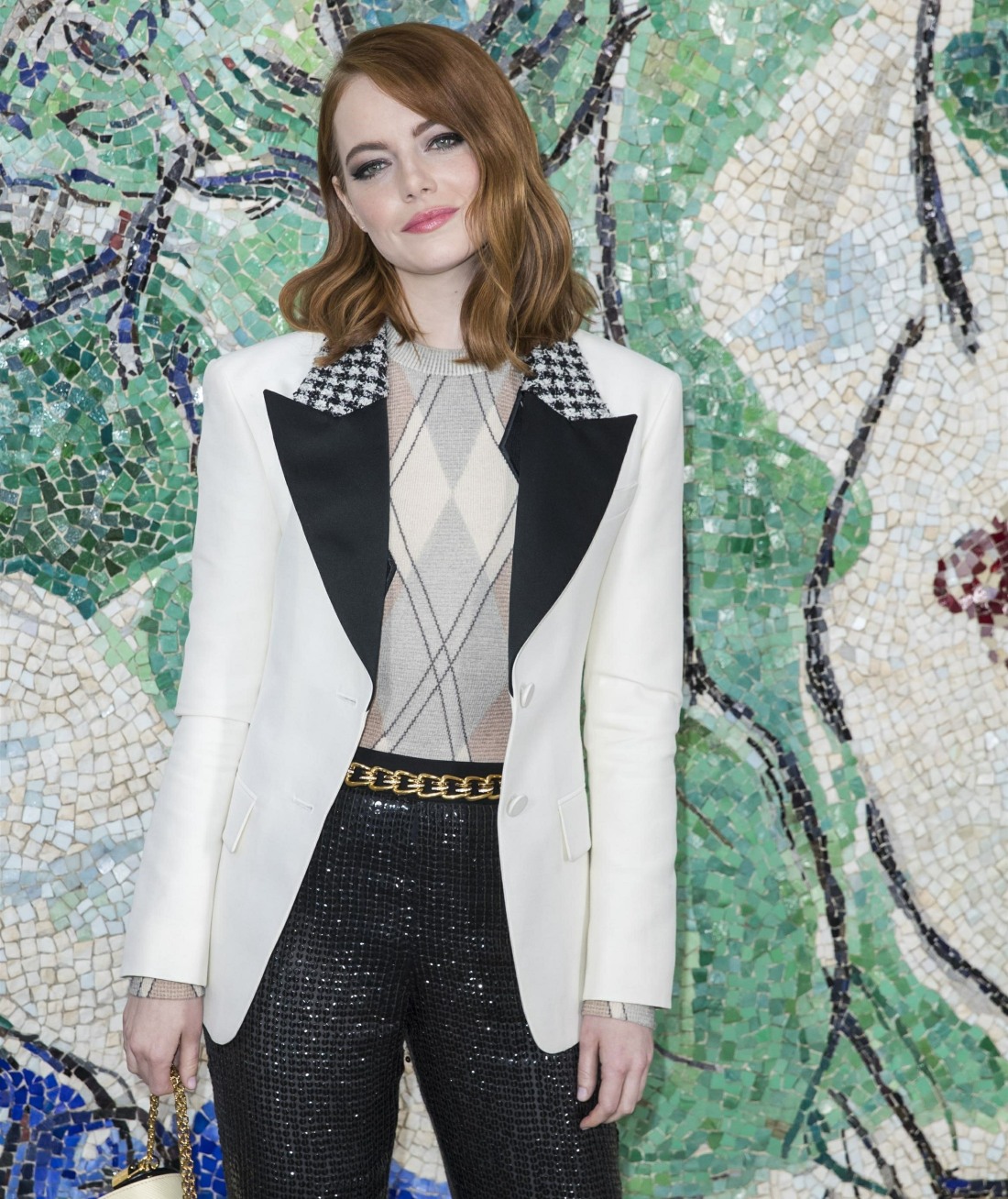 Throughout the month of May, I've been saying that there's something fishy and edgy happening between Justin Theroux and Emma Stone. It's fishy because… I'm starting to truly believe that Emma was "the reason" why Justin dumped Jennifer Aniston just a few days after her birthday (after not even showing up for her birthday). While I believe that Justin and Jennifer were basically separated (and living separately almost entirely) for months before their official split, I do think that Justin's connection to Emma ended up speeding up the process. So far, Emma and Justin have been looking friendly and touchy at Louis Vuitton events, the Met Gala, and on social media. They worked together too, which is where I believe they started happening.
Emma and Justin were both in the South of France this week for the Louis Vuitton Cruise collection show, a collection of some of the most fug clothes I've ever seen. He was on a yacht with Laura Harrier, and people were like "oh, maybe Laura is the edgy new girlfriend." No. Now he's in a private bungalow with Emma Stone.
Justin Theroux and Emma Stone spend time together at a private cabana in the south of France: https://t.co/SFXvuAXyNs

— JustJared.com (@JustJared) May 31, 2018
Justin Theroux and Emma Stone are taking it easy in France. The Leftovers actor, 46, was seen lounging shirtless in the sun next to Stone, 29, who wore a red one-piece bathing suit, in a bungalow at the famed Hotel du Cap Eden Roc in France on Tuesday.

Stone and Theroux have been spending a lot of time together lately. The last time they were spotted together was earlier this month after the Met Gala, which Theroux attended solo. The actor, 46, was seen leaving an afterparty at Up & Down Club with Stone. While they left the club separately, they got into a car together with Shailene Woodley before driving off. The famous pair have become friends after working together on the upcoming Netflix show Maniac.
This is a bizarre case where the more mainstream outlets – People, Us Weekly, Page Six – are struggling to identify what's happening clearly before their eyes. We don't have to talk in innuendo anymore. Emma and Justin are clearly together, and they've clearly been happening for a while now. So those outlets need to start asking their sources: when did it start? Is Emma the reason why JustJen split? All of that. Unless everyone wants to keep Emma propped up as the most perfect America's Sweetheart who would never bang a married, faux-edgy poseur who is 17 years older than her and clearly in the midst of some kind of mid-life crisis/post-separation younger-woman binge.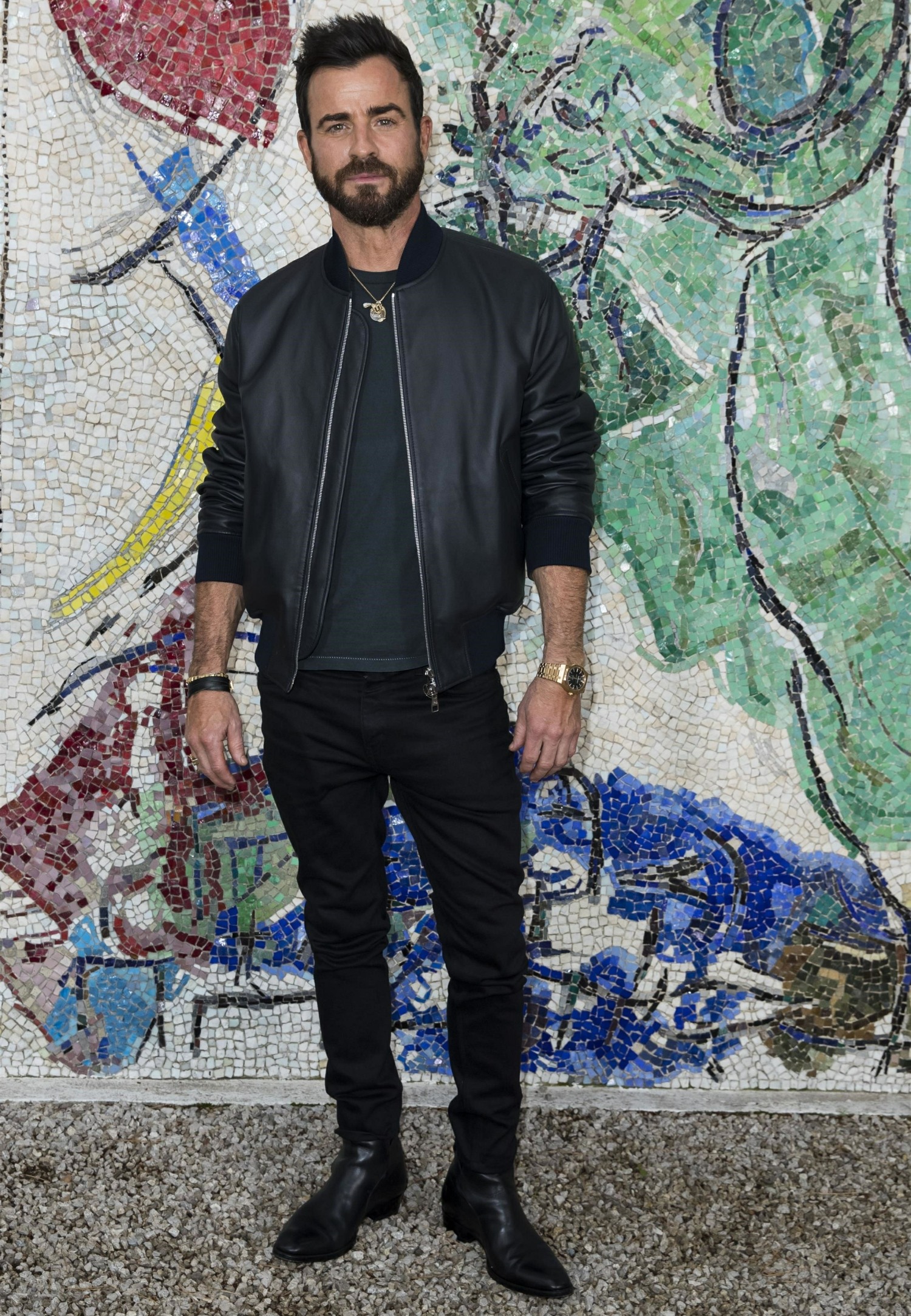 Photos courtesy of Backgrid.