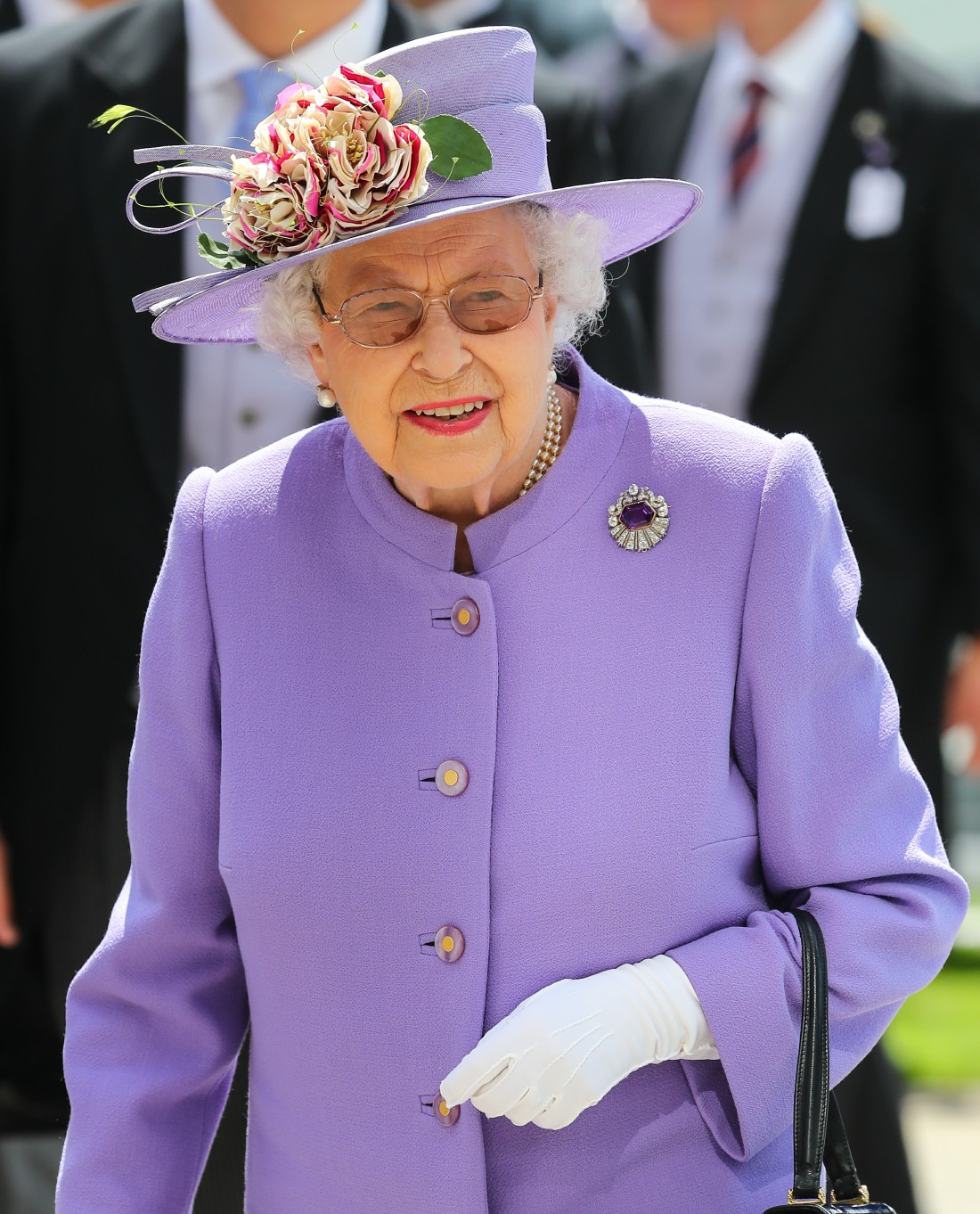 One of my favorite things about the Queen is that someone convinced her to invest in a few pairs of Transitions lens. Seriously – she wore the same pair of glasses for the 2018 Investec Derby Festival at Epsom Racecourse, and each time she was photographed, her Transitions lens were a different dark shade, depending on the sunlight. The Queen paired her Transitions with a lovely lilac coat, a gigantic (and drool-worthy) amethyst and diamond brooch and a floral dress. Queen Liz wasn't there to f–k around and shake hands though – she was there for the horses and just the horses. These pics are from Saturday (June 2nd).
The Queen basically does every event in Great Britain which involves horses or racing. She also does a multitude of other events, because why would a 92 year old woman slow down, ever? As it turns out, the Queen has done more events in the first five months of 2018 than she did in the same time period last year. SHE'S 92.
She celebrated her 92nd birthday in April, but it seems the Queen has no intention of slowing down just yet. The monarch has increased her workload by 25 per cent, a new study reveals, with her eldest son Prince Charles clocking up the most engagements in 2018 so far. Research conducted by Write Royalty shows the sprightly nonagenarian has already completed a mind-boggling 125 engagements since January.

The report, based on Court Circular information, shows that Prince Charles topped the list of the busiest royals with 83 engagements in May alone, closely followed by Princess Anne, Prince Edward and Prince Andrew. In fifth place is the Queen, followed by the Countess of Wessex, Prince William, the Duchess of Cornwall, the Duke of Gloucester and the Duke of Kent.

Prince Harry did not make the top ten, having been busy planning his wedding, and neither did the Duchess of Cambridge who recently welcomed her third child, Prince Louis. Charles, 69, has had a busy few months with royal tours of Italy and Greece, totalling 83 engagements in May and counting. According to Write Royalty's Patricia Treble, the Queen's increased workload could be down to the debilitating cold that forced her to cancel a series of engagements over the same period last year. May proved to be the busiest month of 2018 so far, accounting for 400 engagements, Treble notes.
I also think there's another factor here – Philip's health is obviously failing, and he's in and out of the hospital with some regularity now. He retired from most of his patronages and much of public life last year as well. I think the Queen is just trying to keep busy because she doesn't want to focus so much on what's going on with Philip – it's her way of trying not to spend all day, every day worrying about him. But it still says a lot – and nothing good – about the younger royals being consistently outworked by the Queen (92), Charles (69, turning 70 in November), and Anne (67).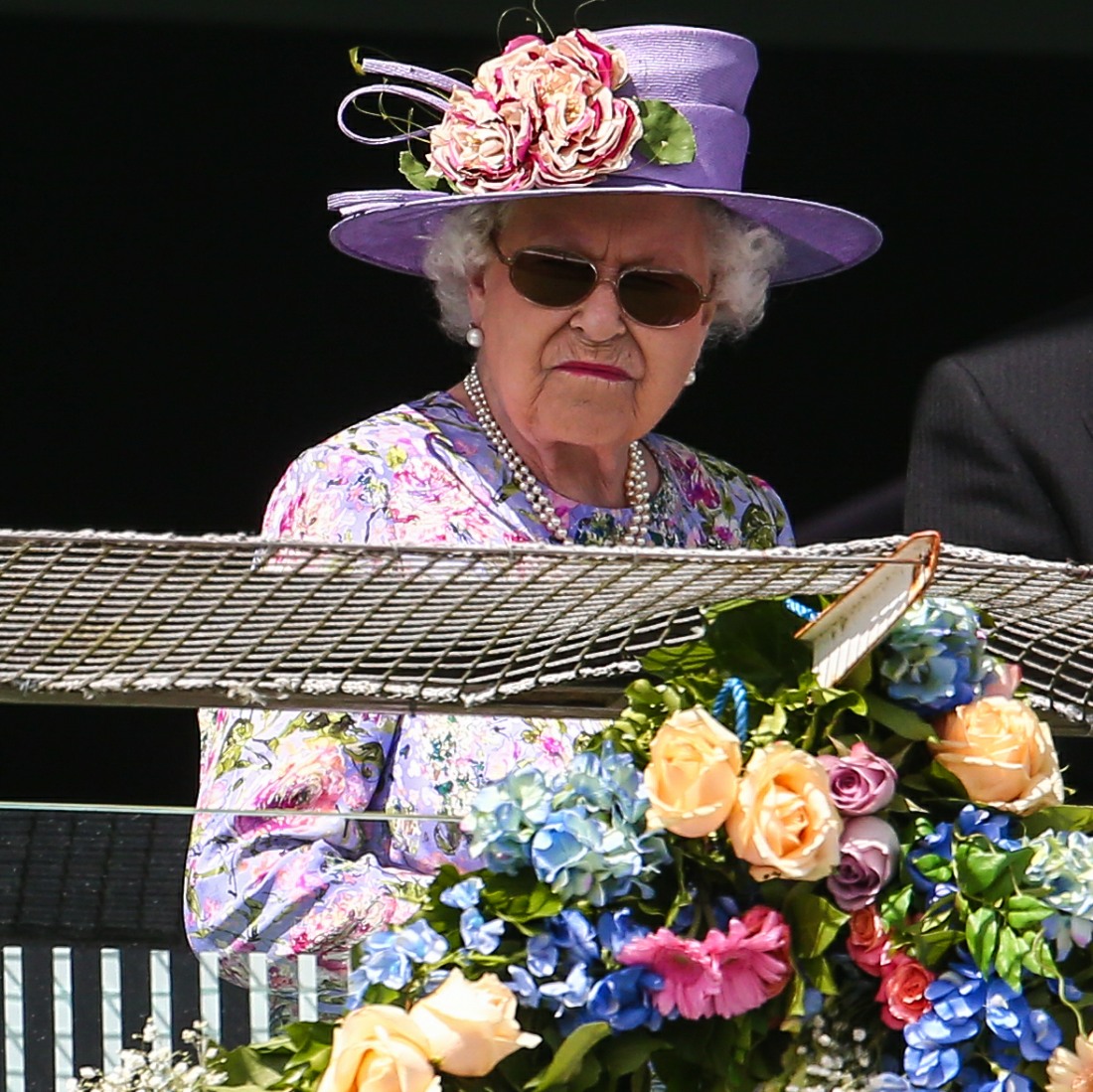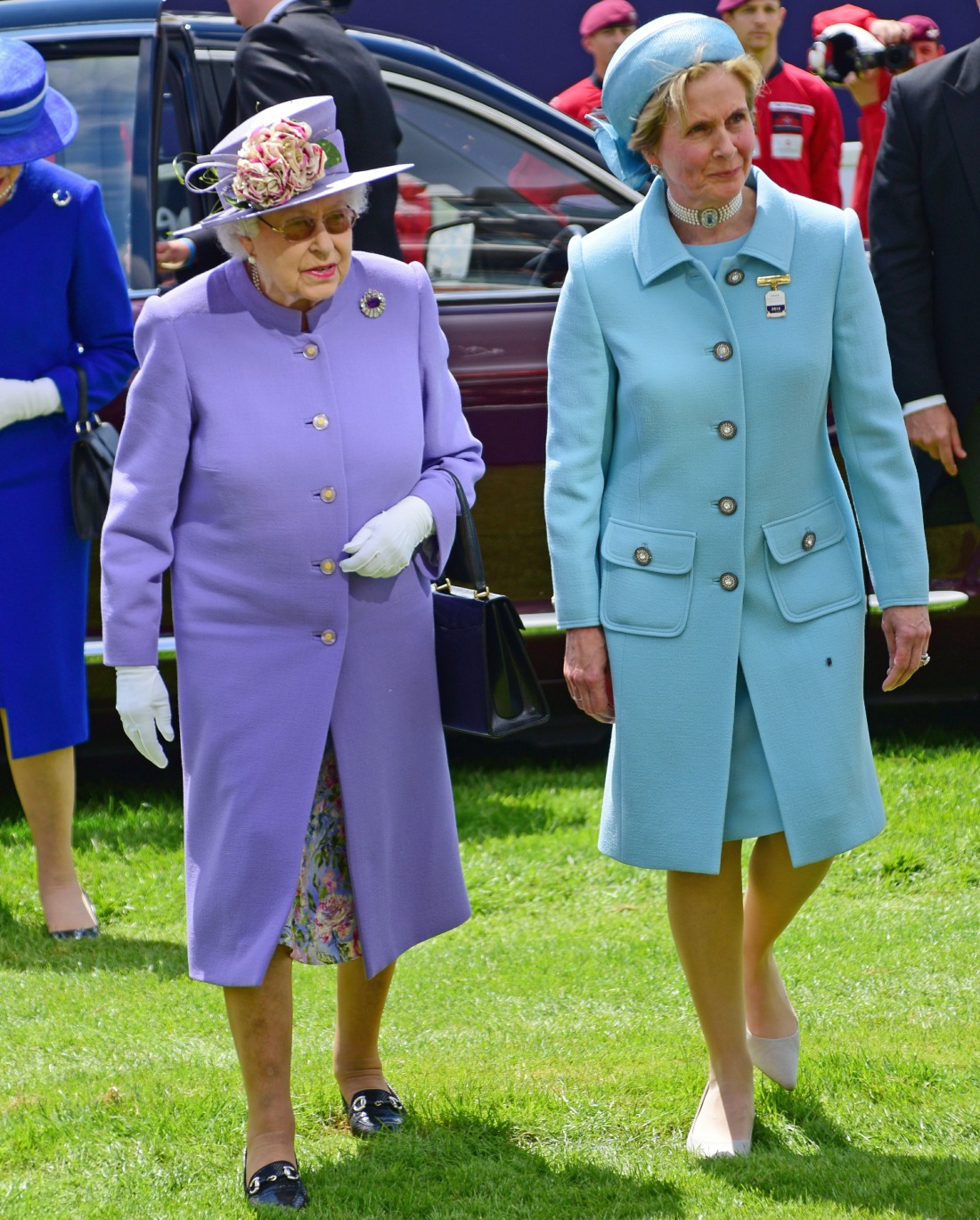 Photos courtesy of WENN.